Black Friday is one of the busiest shopping days of the year, kicking off the holiday shopping season. Scores of people wait in long lines for deals that seem too good to pass up. Well, we have your antidote to the frenzied crowds—three of our favorite eBooks that you can access from the comfort of your own home. For free!
Why do we think you'll love these freebies?
For starters, you can enjoy them in your pjs from the comfort of your home. And I don't know about you, but the opportunity to don anything with a stretchy waistband the day after consuming a day-and-a-half's worth of calories in one sitting sounds very appealing.

Use these projects for gift ideas and then shop your stash for materials to skip the lines and crowds. Even if you like standing in line for hours on end. Before the sun comes up. On tired feet. You get the point.

No need to worry about overspending. These patterns are free!

Cyber Monday fans will love the instant access and being able to cross a few gifts off the list (maybe even before Monday).
We hope you enjoy a spinning- and making-filled Black Friday!
Cowls can be almost effortless to make, requiring little, if any, shaping, and easily adjusting to slight fluctuations in a yarn's weight, grist, and stitch gauge. This collection is full of beautiful cowls to spin, knit, and weave in various colorways and patterns.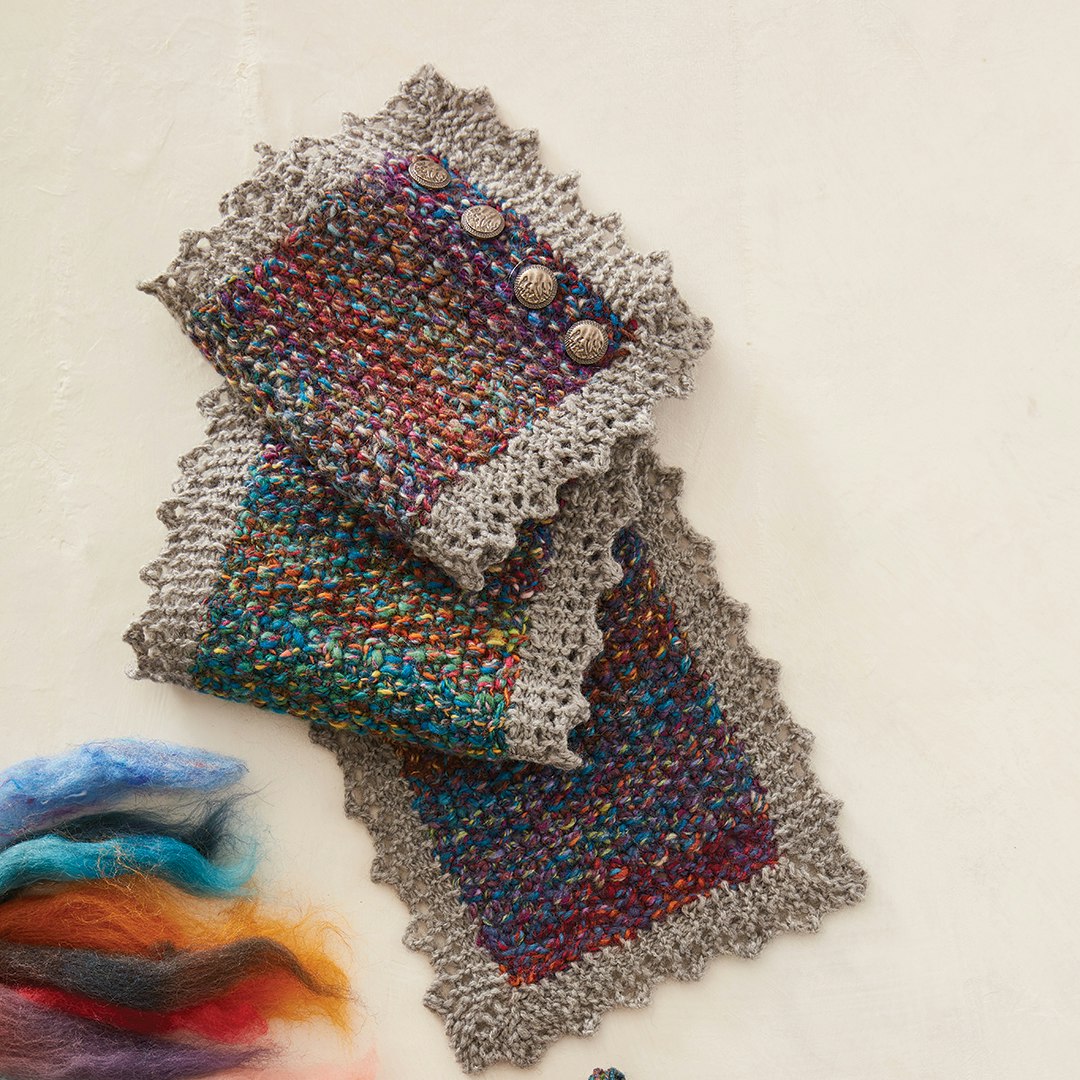 Sharon Barnes created the Crayon Flake Cowl to use up sample spinning skeins. Photo by George Boe
Spinning silk is a bit trickier than spinning wool. With this eBook, you'll learn why silk has been so valued and sought after by generations of spinners. Learn from the experts how to spin it for knitting, weaving, crochet, and embroidery and then use it to make beautiful accessories with the included instructions.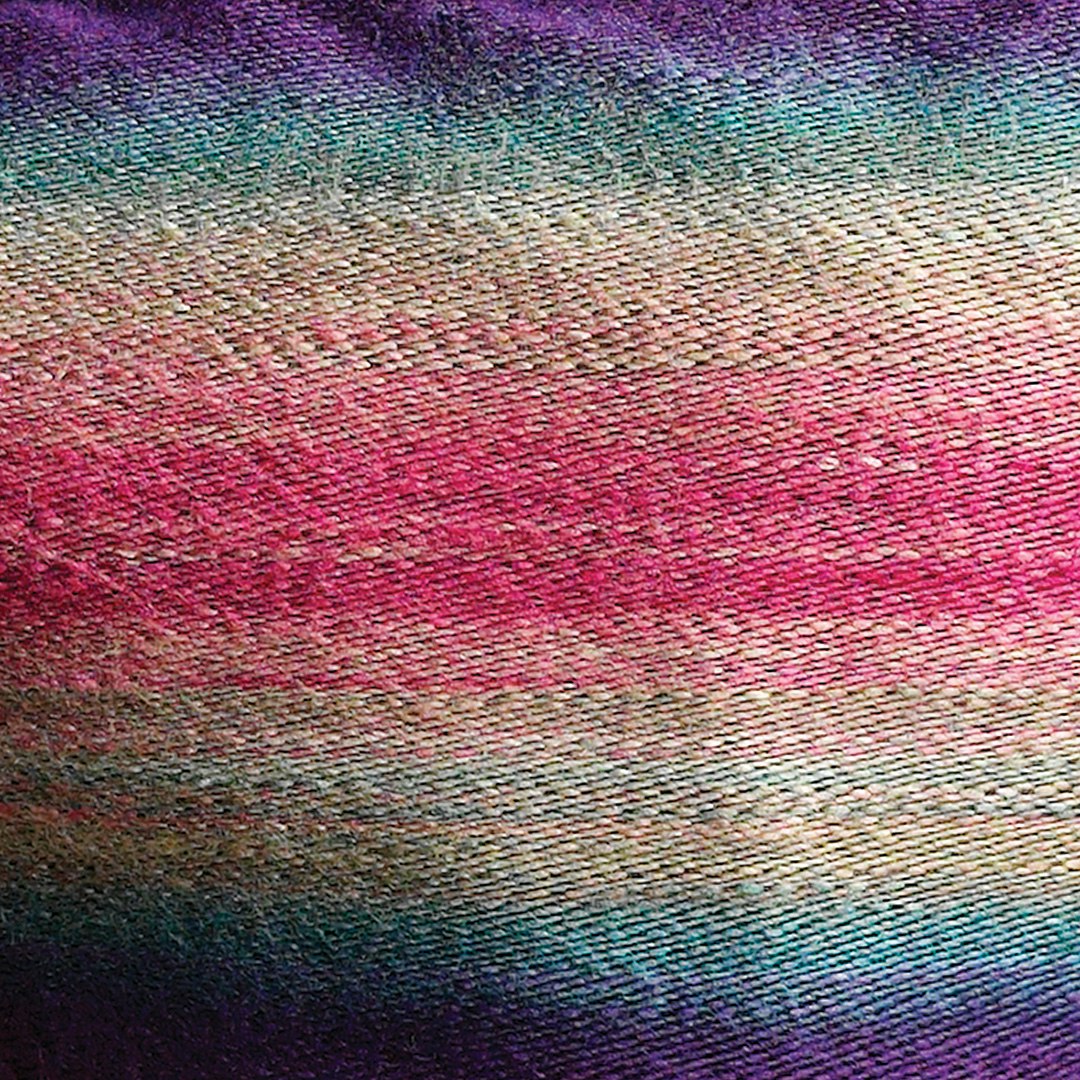 Mary Spanos gives tips for spinning silk for weaving to cover a pillow. Photo by Joe Coca
From lace and ruffles to soft, elegant fabrics, the knitted scarves in this collection are some of the most popular projects we've published over the years and are the perfect patterns to beautifully showcase your handspun yarn.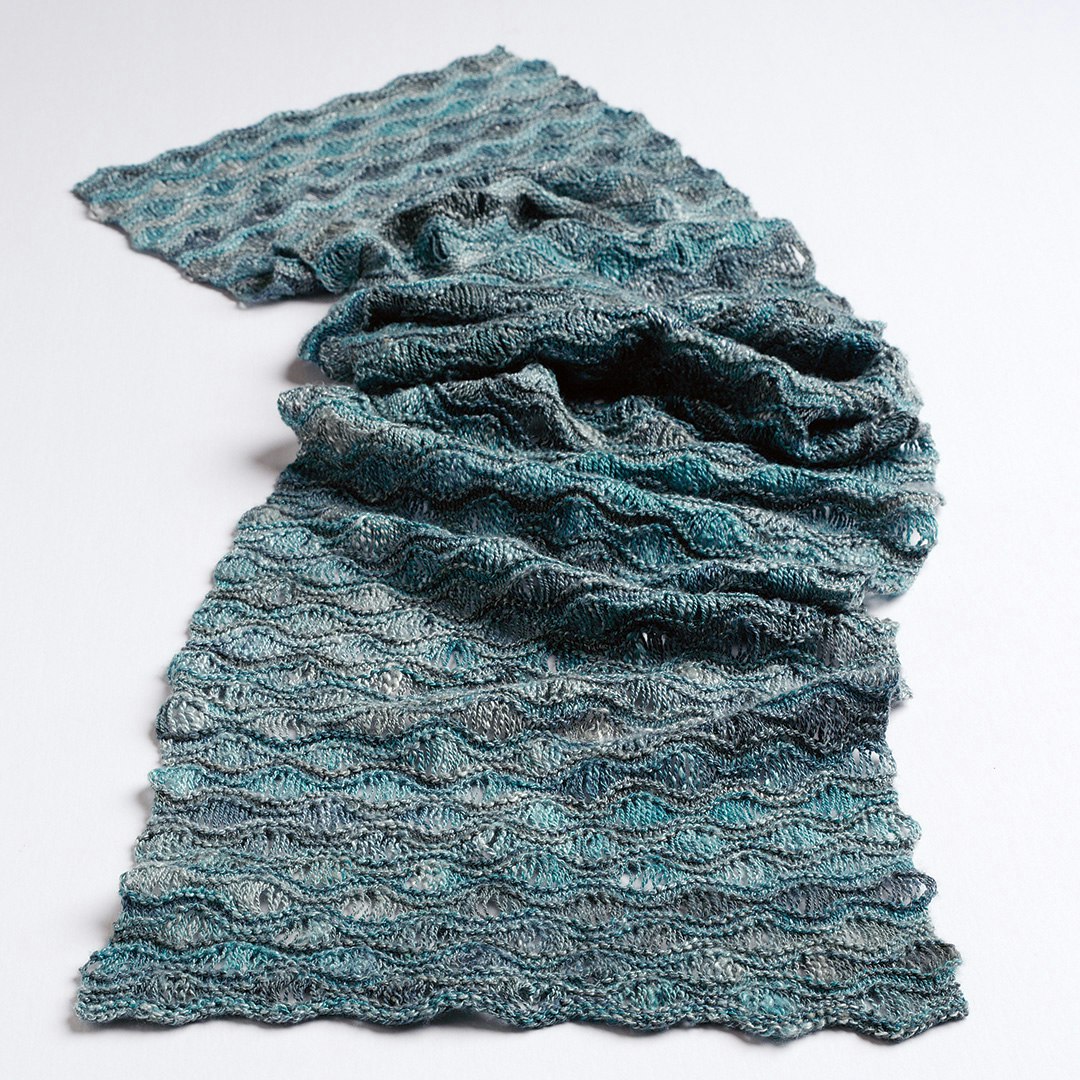 Jackie Erickson-Schweitzer's Morning Surf Scarf. Photo by Joe Coca
It's easy! By visiting the Spin Off library, and signing up for a free account, you'll be able to access these favorite collections and so much more!
Happy spinning!
---
Keep the Fun Going
If you enjoyed this article, check out our other holiday-inspired posts. Hop on over to our sister sites and let the fun continue: