Alhough this year felt busier than ever, we loved every moment for one reason: you, our readers. Your support keeps us motivated to create content that focuses on spinning in a way that helps you grow and learn. We love to dig a little deeper, explore both tried-and-true and brand-new ideas, and share knowledge from some of the world's greatest spinners.
As a thank you to this beautiful community, we've selected one of our special eBook collections and made it free to everyone through January 15, 2023.
You can find the free eBook, Delightful Mittens to Spin Year-Round: 8 Knitted Patterns, in the new Spin Off Library. All you need to do is create a free account if you haven't done so already. (If you're a magazine or All Access subscriber to Spin Off, you'll have access to even more goodies!)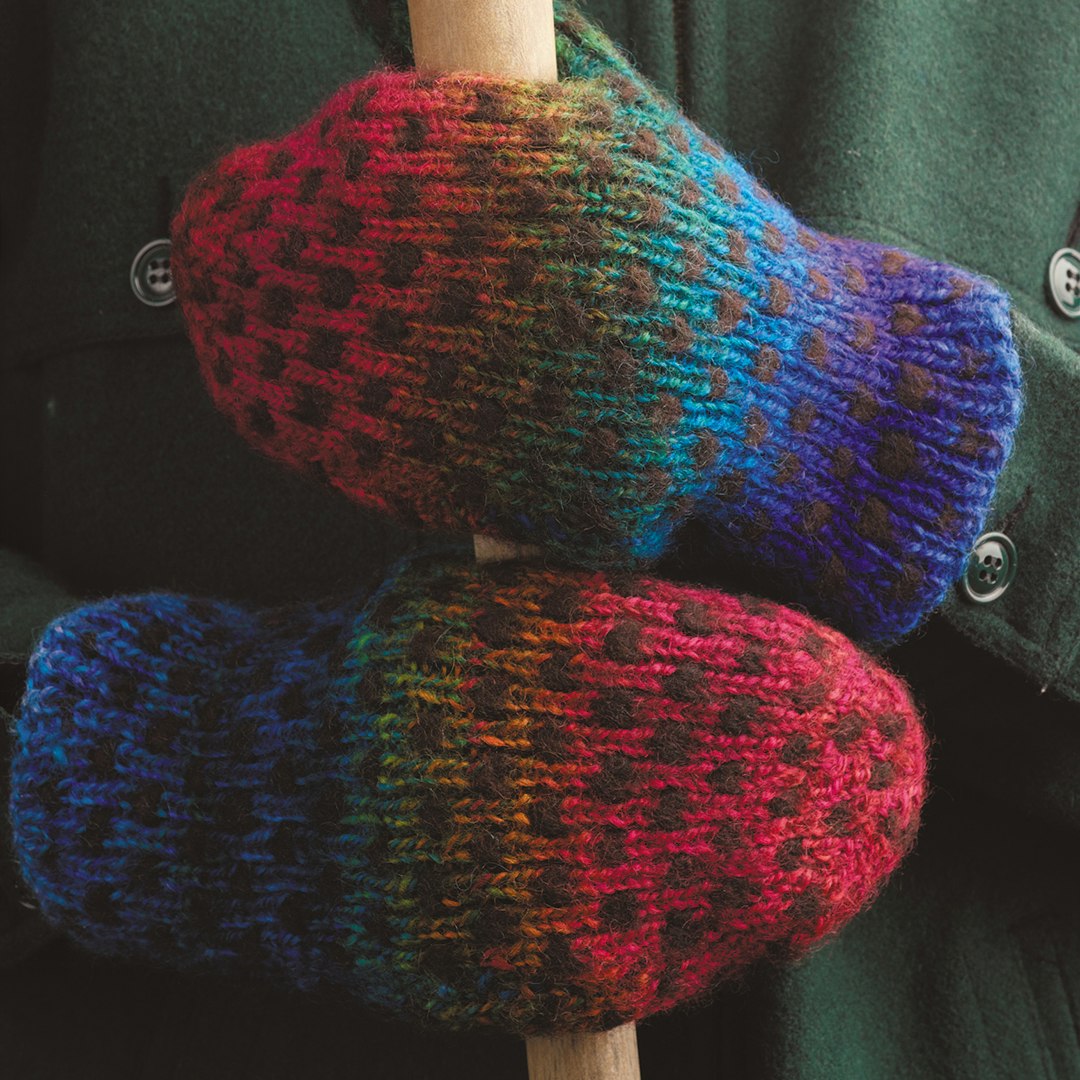 These cozy, comfortable mittens by Rita Buchanan are knitted entirely in k1, p1 ribbing with tufts of fleece inserted for warmth. Photo by Joe Coca
This collection offers a variety of mitten patterns, from complex colorwork in fingering weight to simple-but-sassy bulky mittens—something for knitters and spinners at every level.
The eight patterns in this collection include:
Columbia Mittens by Star Athena
Fleece-Lined Mittens by Rita Buchanan
Jane's Half Gloves by Jane Dymond
Mittens from the Mitten State by Amy Tyler
Teresa's Texting Mittens by Mavis Adam
Winter Twilight Mittens by Donna Kay
Tailspun Mittens by Jacey Boggs
Sideways Garter-Stitch Gloves by Hildy Danforth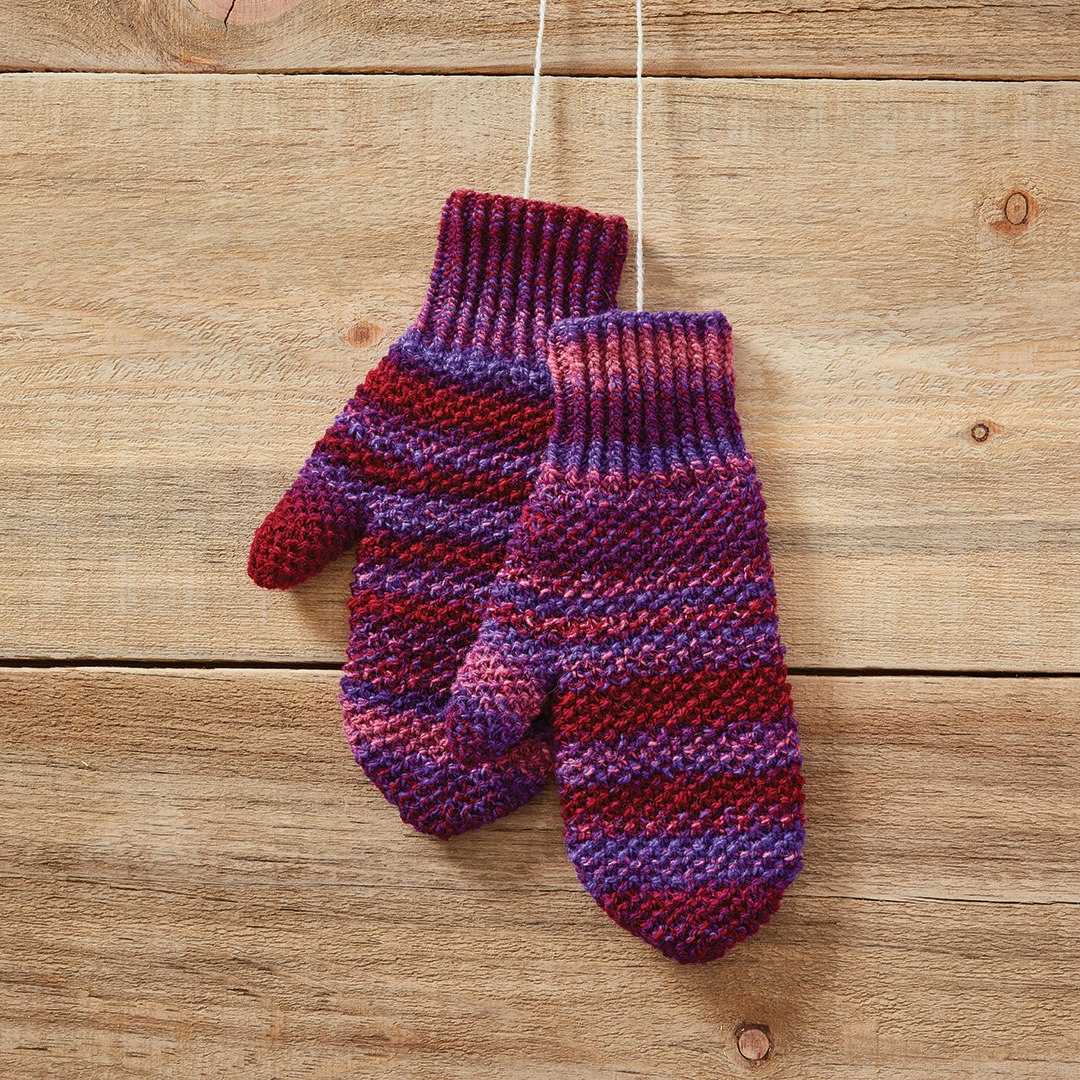 For her design, Mittens from the Mitten State, Amy Tyler made sure this design could be warm, soft, and sturdy. Photo by George Boe
This ebook is only free for a limited time, so get your copy today. Visit the Spin Off library to get your free mitten pattern download. Time to spin and be creative is a gift we hope you all receive this holiday season and beyond, and we hope this collection inspires you to do just that.