It doesn't sound very nice to call something "primitive." Personally, I think of cave dwellers, rough tools, and uncomfortable fabrics. But when it comes to sheep, primitive can mean something pretty wonderful.
What are primitive breeds? As Judith MacKenzie explains in her video, Three Bags Full: How to select, prepare, and spin a great fleece, primitive sheep breeds have traits that date back to before the Bronze Age—traits that were perfect for a time when even simple tools were scarce and fleeces were literally processed by hand.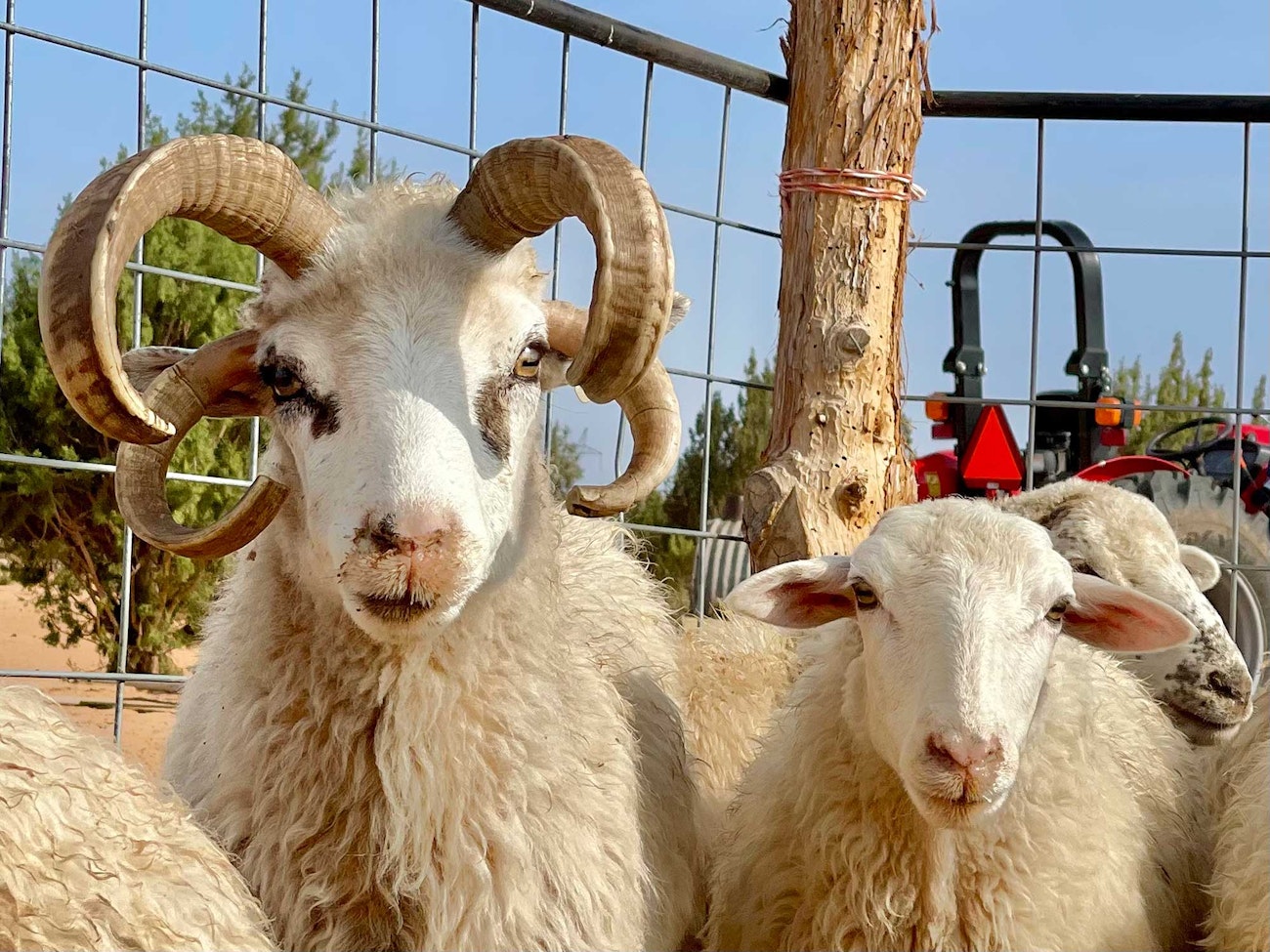 This Navajo-Churro sheep has two clear signs of ancient genes: a dual coat and luxurious horns. Photo by Nikyle Begay
You see, as wonderful as the "improved" sheep breeds are—and they are! White and uniform and voluminous and easy to shear!—they could not have been shorn before the advent of metal wool shears, and their creamy white color would have become pretty monotonous. A sheep that has a roo (a natural break in the fleece for shedding), many colors, and several different coats would be ever so much more useful as a desert-island fleece.
So why are primitive breeds good for the modern spinner? We may not roo our sheep as our ancestors did, but the stunningly rich colors of primitive sheep can be separated and blended in small batches for dramatic and interesting yarns that become even lovelier when dyed. The bright white prized by the wool industry for perfect uniformity across thousands of pounds of wool is less important when you plan to sink your hands into a few pounds of a single fleece and make it sing.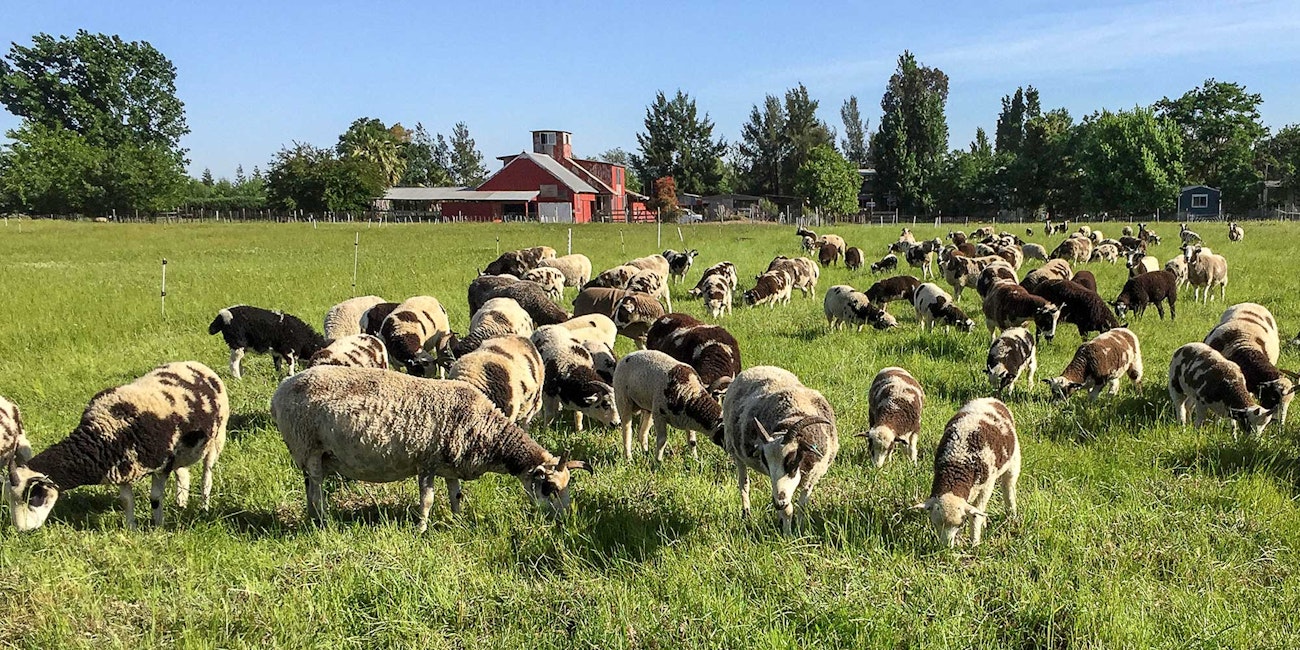 How many colors can you find in this flock of Jacob sheep? Photo by Robin Lynde of Meridian Jacobs
If you were using one machine to process those thousands of pounds of wool, it would be a problem to process long hairy bits and short fine bits and locks that combine more than one kind of fiber. But Judith demonstrates how to sort a fleece to make almost every part of these diverse fleeces count, from the soft, fine wool used in Shetland shawls to the long tog (outer coat) of Icelandic sheep. With combs, cards, or even your own two hands, you can learn to make many beautiful yarns from a single fleece.
My heart still goes pitter-pat at the superfine Merino fleece in my stash, but if you had to choose just one fleece, Judith makes a pretty good case for choosing a primitive breed.
What's your desert-island fleece?
Anne Merrow is Editorial Director and a co-founder of Long Thread Media.
Originally published November 12, 2015; updated July 12, 2023.