Oil up your wheels, break out the spindles, and dig through that fiber stash as the 2023 Spin Off spin-along is quickly approaching! Wednesday, February 1st, is the official start date of this year's event. Lace in all its glorious forms is the topic and happens to be my favorite type of spinning and knitting.
One of the wonderful things about lace is its adaptability. It can cover the entire surface of a lace shawl, be a simple eyelet pattern in a child's sweater, or grace the top of a sock. Even the weight of the yarn can be variable, ranging from cobweb to chunky. What matters when making lace is placing the holes in the proper place.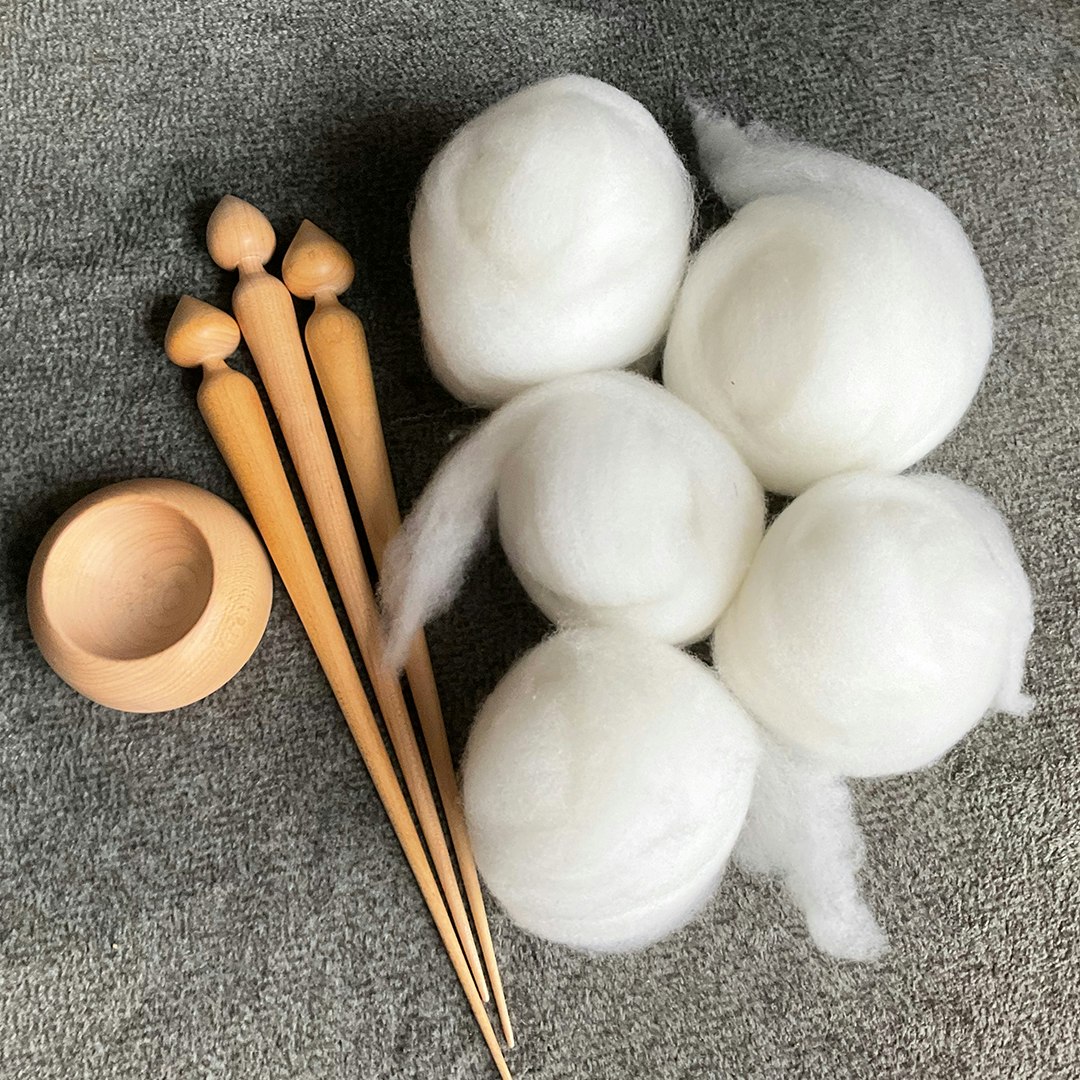 Katrina's spindles and freshly combed Merino are ready for the spin-along. Are you? Photo by Katrina King
To celebrate this year's event we have gathered six of our favorite lace patterns together in an eBook, Lovely Lace: 6 Projects to Spin and Knit.
This fabulous collection includes:
Pyrope Shawlette by Heather Zoppetti
Eyelet Socks by Carol Huebscher Rhoades
A Gift from Laurel: My First Handspun Shawl by Joanna Johnson
Wild Water Silk Scarf by Amy Tyler
Chinese Tiles Scarf by Kate Larson
Scotch Mule Socks by Carol Huebscher Rhoades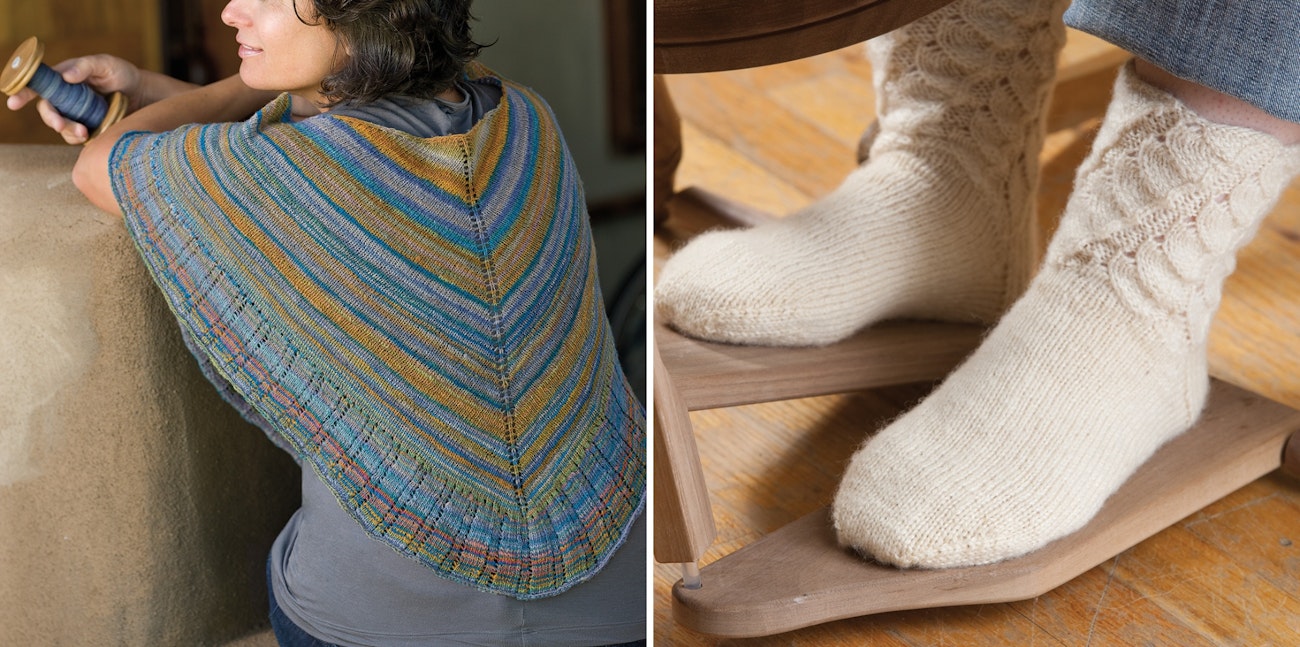 Joanna Johnson's A Gift from Laurel and Carol Huebscher Rhoades's Scotch Mule socks, now a part of the Lovely Lace collection. Photos by Joe Coca
Current All Access subscribers can log in below to instantly access and download this beautiful project collection. This eBook is also now available in the shop.
As a reminder, the official date to start spinning is Wednesday, February 1st, and we would love to see your progress. Please share on your choice of social media platform using #spinoffmagazine. To join the conversation with other spinners about their spin-along projects, check out the Ravelry forum where you'll find the spin-along thread. If you would like to share photos of your completed projects with us, please have them finished by May 1st and send them to us via our email address.
Katrina King is the editorial assistant for Long Thread Media. As an avid maker, she is always looking to learn more craft techniques.
Lovely Lace: 6 Projects to Spin and Knit PDF Download
Enjoy making the six projects in this All Access exclusive.