In Germany, where all lace knitting is considered a fine art (kunststrickerei literally means "art knitting"), the lace-knitting tradition seems to have begun in the late eighteenth or early nineteenth century. Lace socks and stockings were knitted throughout eastern Europe, and the transition from socks to circular doilies and tablecloths, which are among the most sophisticated knitted forms, was a simple one.
In German schools established for girls during the Industrial Revolution, the students were taught academic subjects as well as needle arts including knitting, needlepoint, and cross-stitch. Teachers would read row-by-row instructions for knitted samplers to their students, some of whom were able to remember the instructions and complete the rows of the sampler; others needed to take notes and wrote down a shorthand version of the instructions. German designer and teacher Christine Duchrow may have been the first knitter to convert this shorthand into a chart.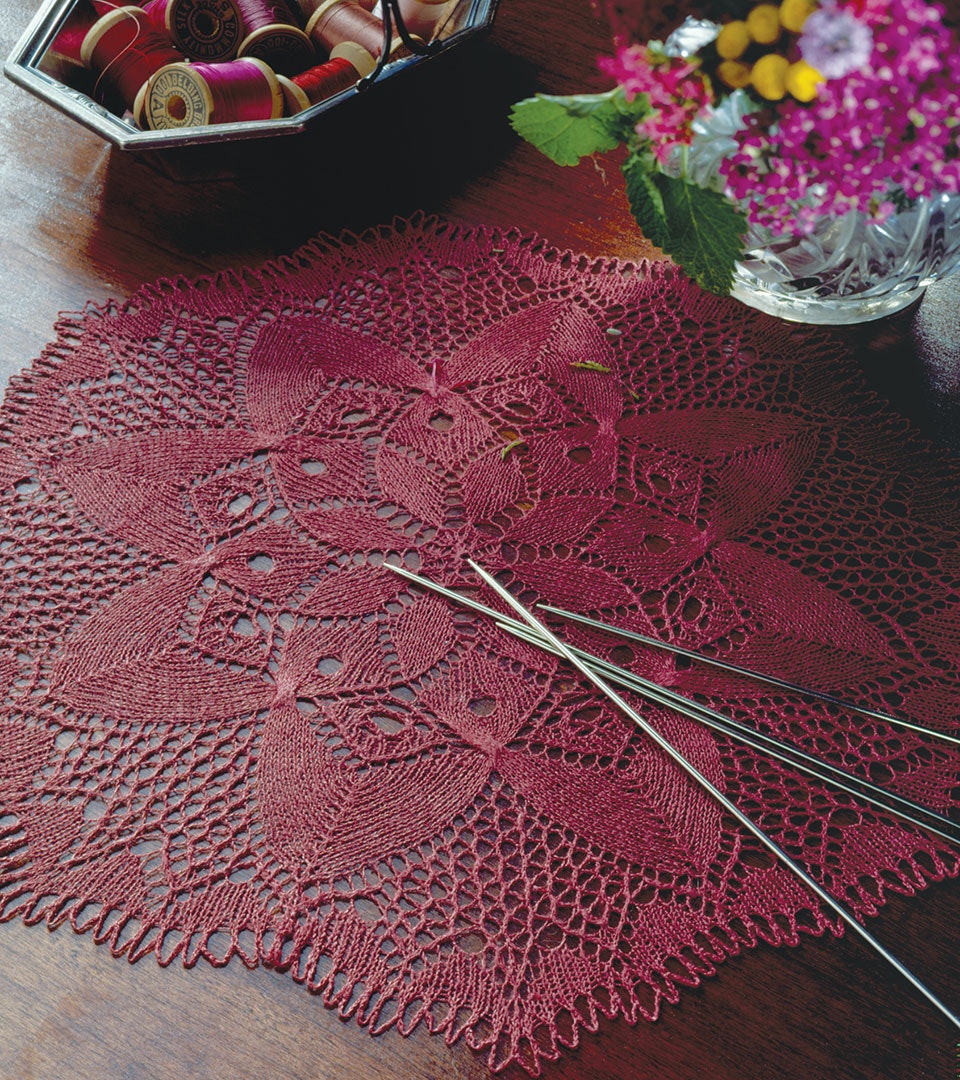 Little is known about Christine Duchrow. We do know that she worked in Berlin in the early twentieth century. She published her early pattern leaflets herself, and it is her home address that appears on them. Later, she sold the pattern leaflets through shops. In all, Duchrow produced about 100 leaflets between 1920 and 1940. They are numbered consecutively, but in some cases a second edition of a leaflet seems to have been issued, sometimes containing entirely different patterns from the original but bearing the original number.
Instructions in the leaflets are presented almost entirely in chart form with minimal notes and a legend for the symbols used in the charts. In most cases, the symbols are the letter of the first word (in German) of instruction: For example, the symbol for knit is r (rechts), the symbol for purl is l (links), and the symbol for knit two together is g (gegenabnehmen).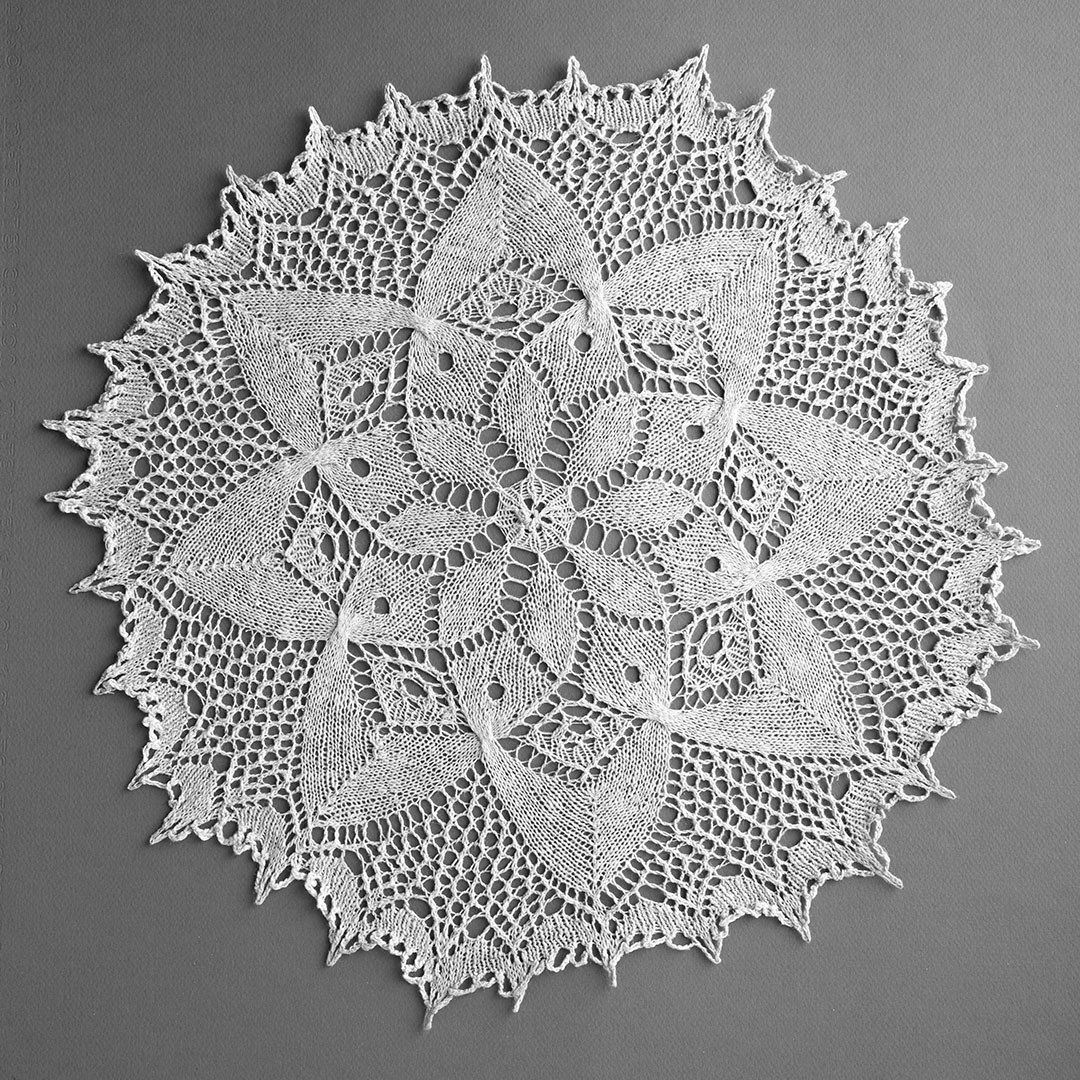 Duchrow's designs mirror other lace knitting patterns of the time. Most of the patterns are for lace edgings and doilies. The rest are for articles of clothing and decorative trims such as shaped lace edgings for nightgowns, purses, and lace collars. Three leaflets have patterns for baby bonnets and jackets. Several offer curtains, and there are three patterns for opera gloves. The early leaflets contain garter-stitch lace patterns knitted on two needles, but later ones contain more difficult and elaborate patterns for medallions worked in the round on four needles in sizes ranging from thirty-five rounds to hundreds of rounds.
To me, Duchrow's designs, particularly her medallion designs, are kaleidoscopic; the designs seem to move and change as one's position and perspective change. Her talent as a designer keeps me coming back to her patterns. Three volumes of Christine Duchrow's work, comprising facsimiles of all of her published leaflets, are still available.
Charlene Schurch is best known for her research, writing, and teaching about knitted lace and Central and Eastern European historic knitting. She has published several books, including Mostly Mittens: Ethnic Knitting Designs from Russia (revised edition, Martingale, 2009).
This article was published in Knitting Traditions 2010. Read Melvenea Hodges notes on spinning and sizing handspun cotton for her version of Christine Duchrow's doily, Celmatis Lace, in the Fall 2020 issue of Spin Off.