In the Summer 2017 issue of Spin Off I wrote about my first fiber love—Columbia sheep. It's always a pleasure to write about sheep breed fleeces that I enjoy using, especially when it's a breed that is less commonly used by handspinners.
My family kept a flock of Columbia sheep while I was growing up in Indiana, and I've always had a soft spot for their friendly faces and copious fleeces. An American breed originally developed for Western rangeland, Columbias have easily adapted to many different landscapes.
Once I started writing my article about the history of Columbias and their versatile fiber, I was off to sniff out some fleeces. I ordered fleeces from Montana, small-batch combed top from Washington, and dyed combed top from Kansas.
When I returned home from a fabulous weekend teaching for the Peachtree Handspinners Guild in Atlanta last August, a giant box was waiting by my front door. My spinner's radar detected wool fumes, and I excitedly opened the box.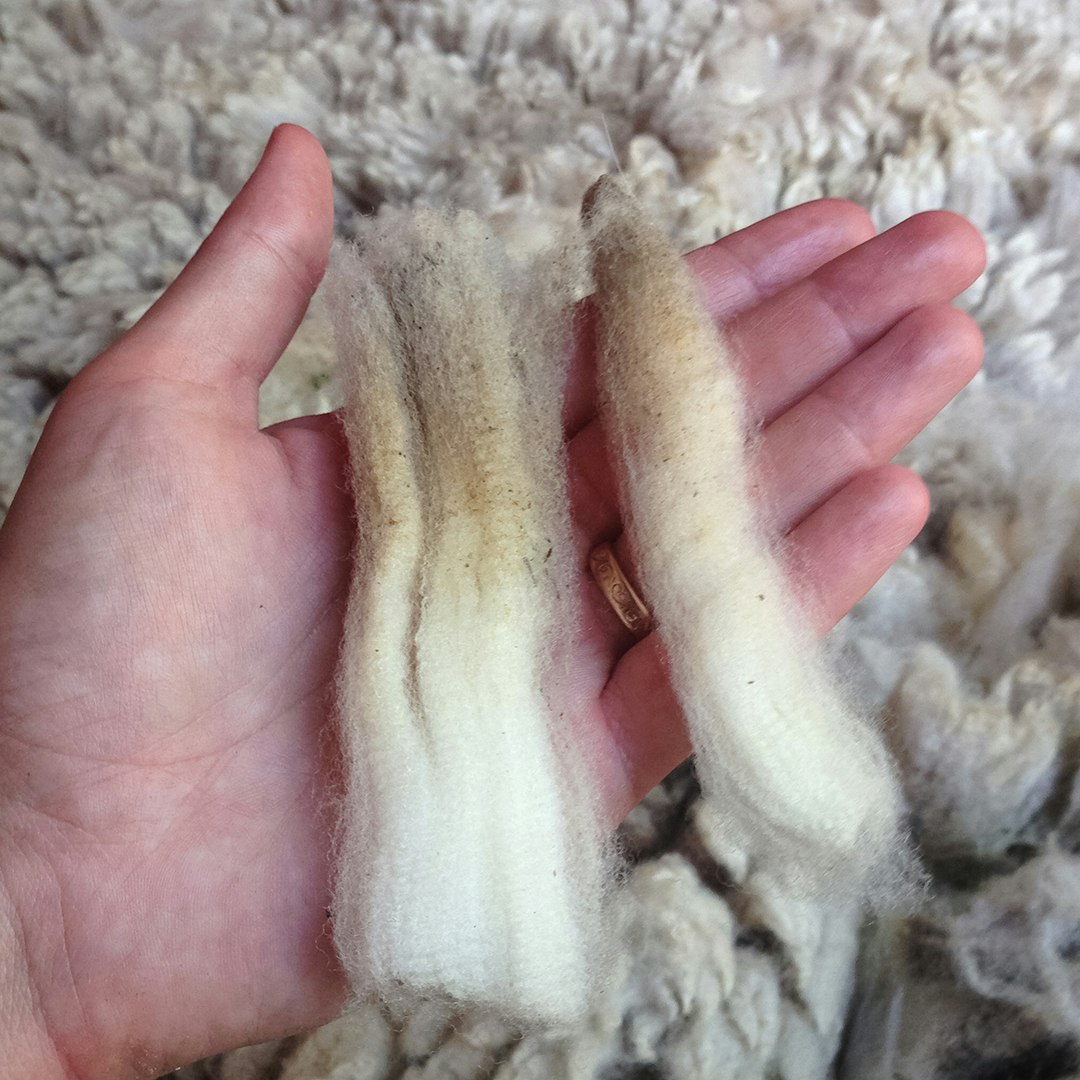 Glorious locks from the Langhus flock in Montana
My plan was to design some spinner's socks for Spin Off. I often wish I had some beautiful, woolly socks to keep in my spinning bag. I began washing, combing, and spinning samples to make sure my plan was on the right track: 4-ply cabled yarns in cushy, snow-white Columbia.
Spinner's socks on the needles. The pattern is easy to memorize and fun to knit.
Interested in learning about Columbia sheep or knitting Kate's socks? The pattern and article can be found in the Summer 2017 issue of Spin Off.
Also, remember that if you are an active subscriber to Spin Off magazine, you have unlimited access to previous issues, including Summer 2017. See our help center for the step-by-step process on how to access them.
Kate Larson is the editor of Spin Off and spends as many hours as life allows in the barn with her beloved flock of Border Leicesters.
Originally published October 17, 2017; updated January 23, 2023.