Super slubby, smooth and silky, soft and fuzzy—handspun texture offers us a lifetime of exploration. Endless options for manipulating texture in our fibers, yarns, and finished textiles means there is always something new to try, no matter how wild or tidy our personal aesthetic. Some spinners add vibrantly dyed nepps and noils to their batts and yarns, while other spinners carefully comb wool locks to achieve noil-free perfection. Both are creating intentional texture.
This summer, we are taking a closer look at the touch and feel of our beloved handspun. Katie Weston walks us through four luxury fibers known for their soft halos and fuzzy fabrics, and Cindy Ellen Hill shares her love of cordage, nature, and tool-less twisting. Emily Wohlscheid takes a deep dive into thoughtful blends designed to mimic the natural world. Have you ever seen a luna moth expressed in batt form? It's fantastic.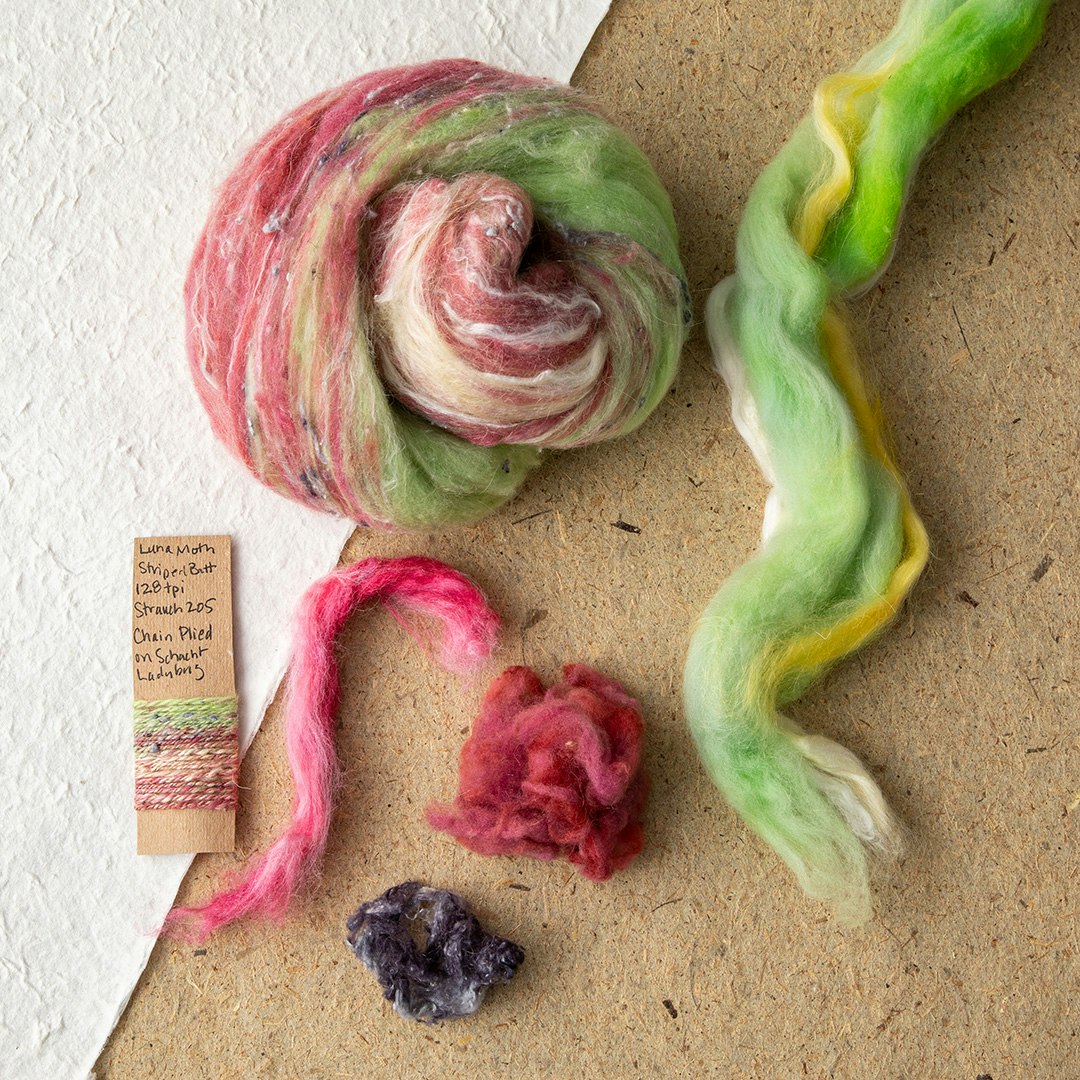 Nature as inspiration! Emily Wohlscheid created a fiber batt inspired by the coloring of a luna moth.
Texture explorations are for all spinners, whether beginners or advanced. Riley Kleve's tutorials on adding and removing slubs are fundamentals every spinner should have in their toolbox. Beth Showalter discusses options for adding texture to four-ply cable yarns and shares her notes on more than 10 multistep variations to try.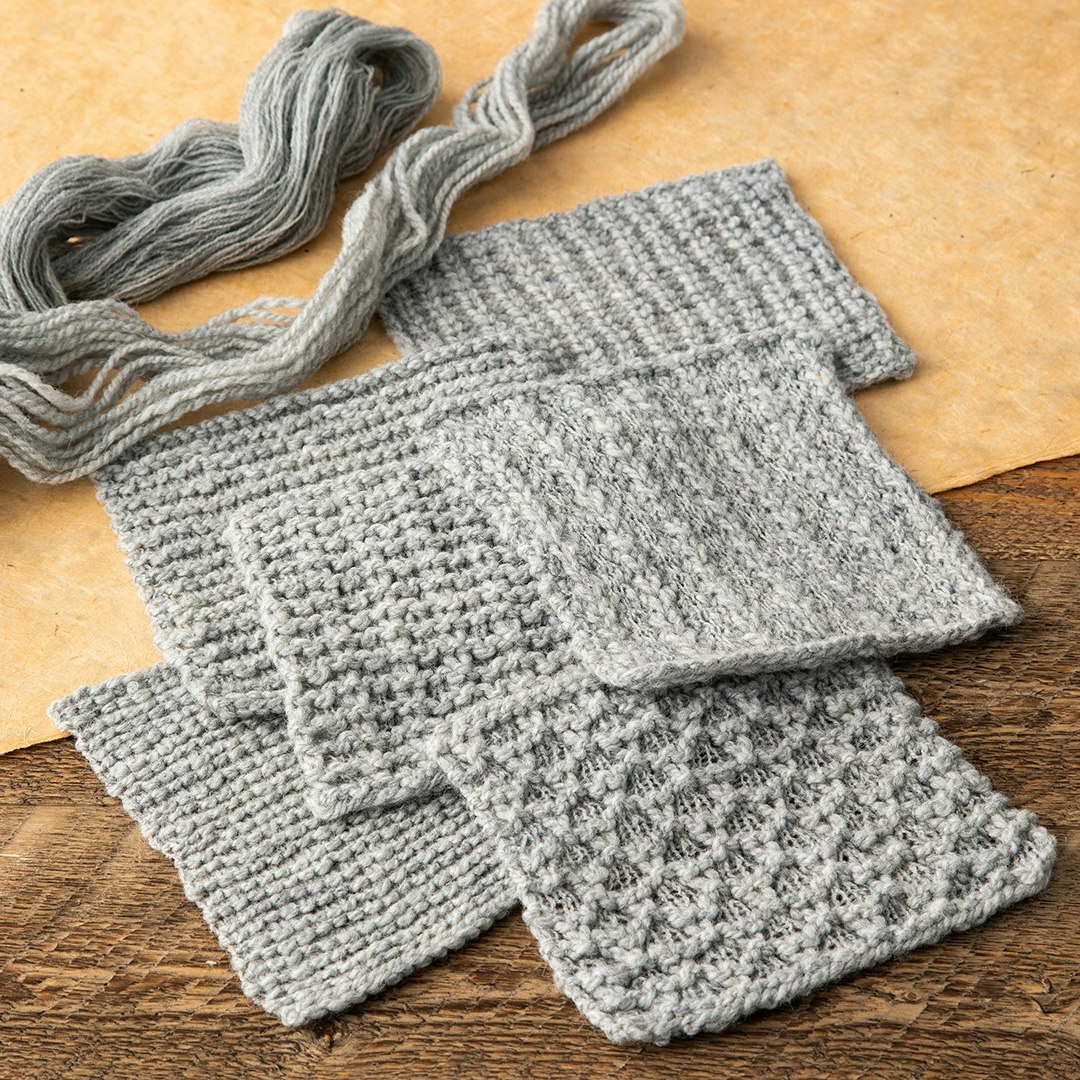 A Study in thick and thin Susan Z. Douglas used handspun yarns of two different weights in the same swatches to create contrast.
Susan Z. Douglas is back to broaden our ideas about spinning for knitting once again. Check out her article on the design opportunities of combining yarns of different grists into familiar knitting patterns, including garter stitch and brioche. I've already cast on—join me! Pick up a copy of Summer 2022 to dive into using texture.
Wishing you peace and perfectly filled bobbins,
Kate Larson