As this third annual color issue has developed, I've often had artist-educator Josef Albers on my mind. Albers has had a profound impact on how I think about and use color in my fiber life and beyond. His writings on what he describes as the "relativity and instability of color" urge us to see the interdependence of color, how colors interact when placed together. Have you ever had a plan for a project that seemed like a grand idea . . . until you got started?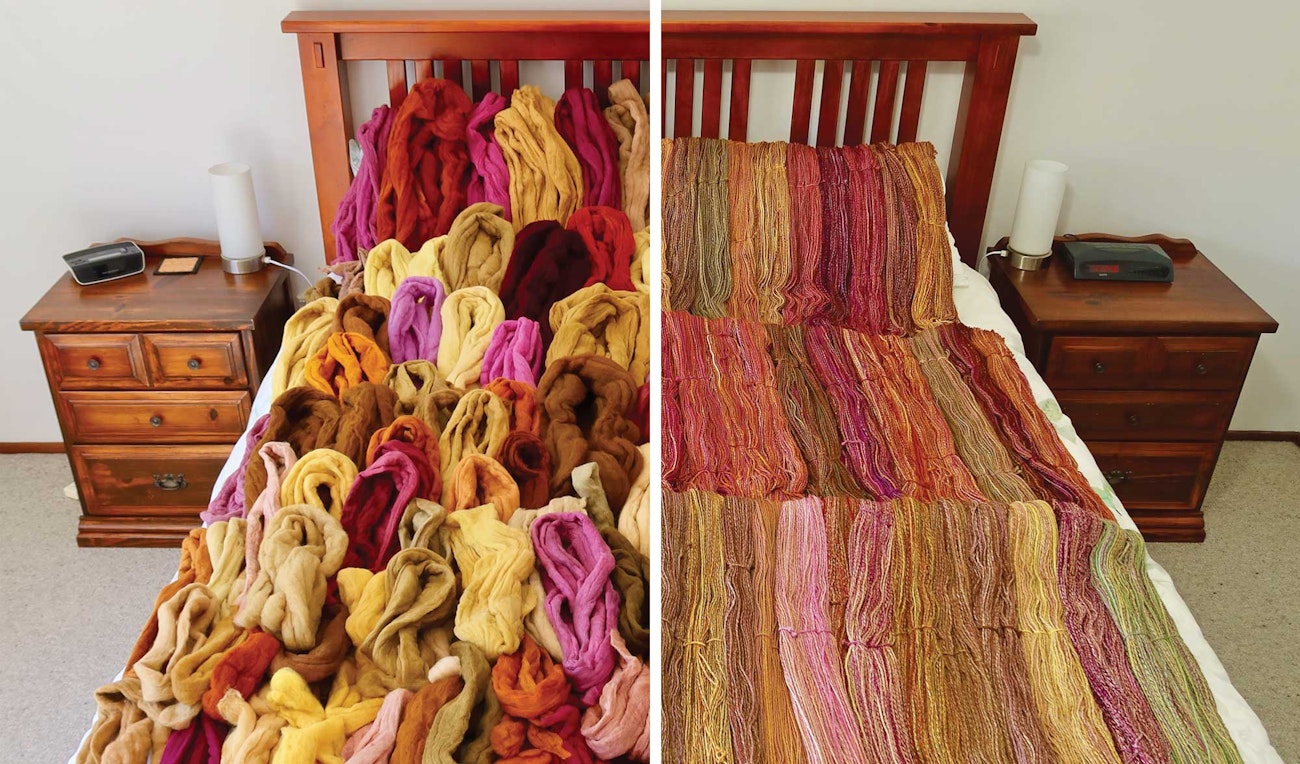 The results of Brian McCarthy's color studies using natural dyes, as shown in his plant-dyed tops (left) and finished skeins (right). Photos by Brian McCarthy
In the introduction to his book Interaction of Color, Albers explains that this resource "does not follow an academic conception of 'theory and practice.' It reverses this order and places practice before theory, which, after all, is the conclusion of practice." This is everything! Albers is encouraging all of us to just dig in. Whether you consider yourself an artist "doing the work" or a maker who loves permission to play, the best way to learn about color is through practice.
As spinners, knitters, weavers, and more, how exactly do we create a color practice? This Color Scheme issue is packed with the voices of fellow makers doing the work. Susan Z. Douglas walks us through her approach to quickly building a stash of hand-dyed handspun and shares a cool swatch so you can quickly cast on your own color study. Hand-dyed speckle yarns inspired Joanna Johnson to try adding streaks and striations of color to her handspun, resulting in a must-have hat.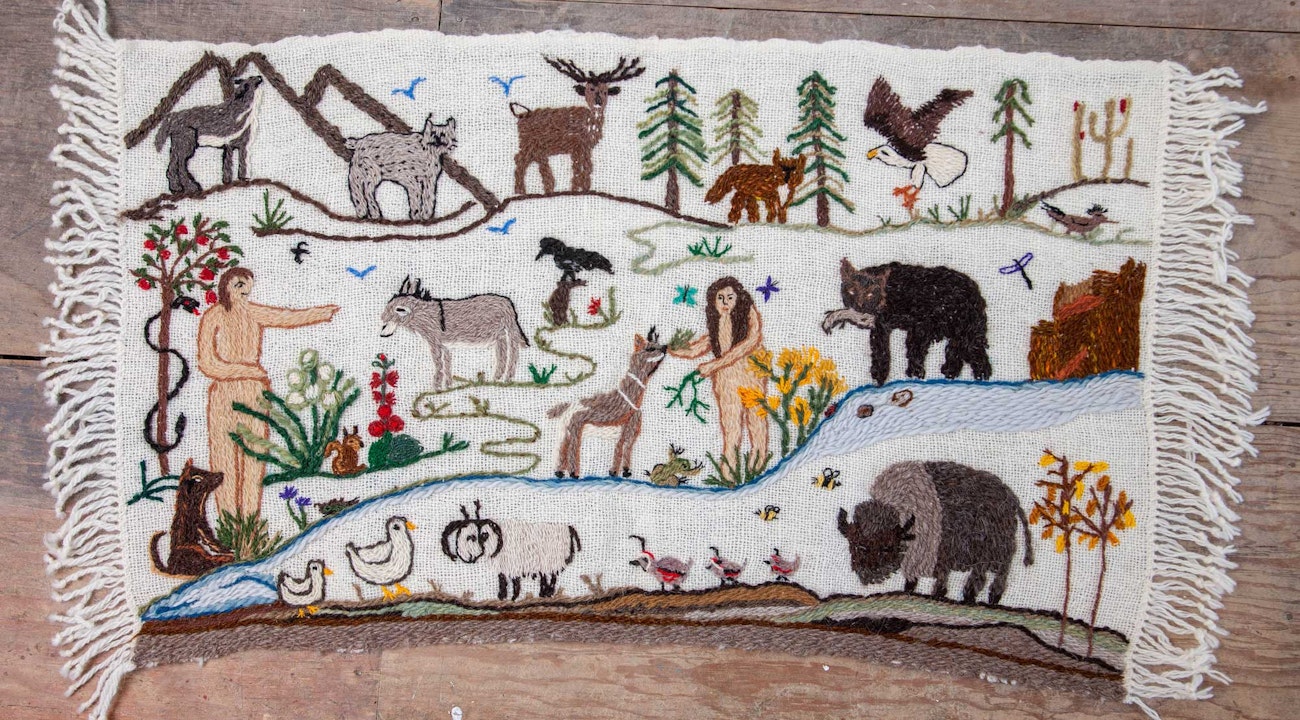 Julia Gomez shares her natural dye tips, including mordanting her skeins using alum and cream of tartar. Her tribute to the animals features a bear (stitched with real bear hair) and a Churro sheep (bottom row), among others. Photo by Joe Coca
Artist Julia R. Gomez shares the history of colcha embroidery, traditionally created with a palette of vibrantly dyed Churro, and Dr. Annamarie Hatcher offers an introduction to the science of scouring and dyeing. Whether you dye your own fibers or select from the abundance of ready-to-spin colorways on the market, I hope this issue inspires your handspun hues this spring!
Ready to explore this issue? Get your copy of Spin Off Spring 2023 by subscribing today or purchasing this issue from our online shop.
Kate Larson is the editor of Spin Off and spends as many hours as life allows in the barn with her beloved flock of Border Leicesters.