For me, sitting down to mend a small hole in a sweater or reinforce the heel of a sock feels like a breath of fresh air. A hot cup of tea. A good laugh on a dreary day. The few moments of focus and care and creativity might be fleeting, but the results are tangible and lasting. And mending with my handspun makes me feel like I've stitched a bit of myself into the textiles that surround me.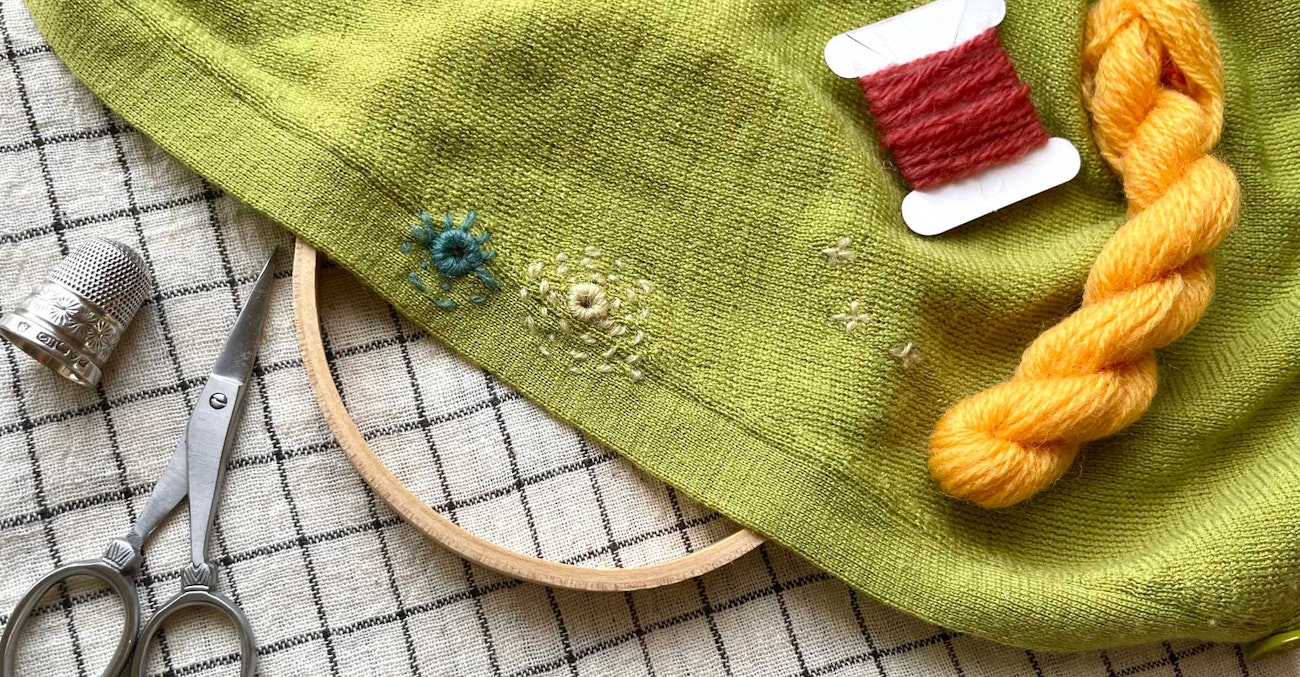 Kate visibly mended the moth holes in this thrift-store cardi using handspun.
This isn't to say that I always found darning and patching to be fast or fun. There was a time when I loved the idea of mending, but it felt complicated and fussy. Once I realized that much of my reluctance was worry that I would "do it wrong," I had to laugh. An unwearable sweater will not be devalued by an imperfect mend! These skills take practice, like everything else. I encourage you to use a bit of time, a few loose ends of handspun, and a little patience with the learning process as you leave your maker's marks.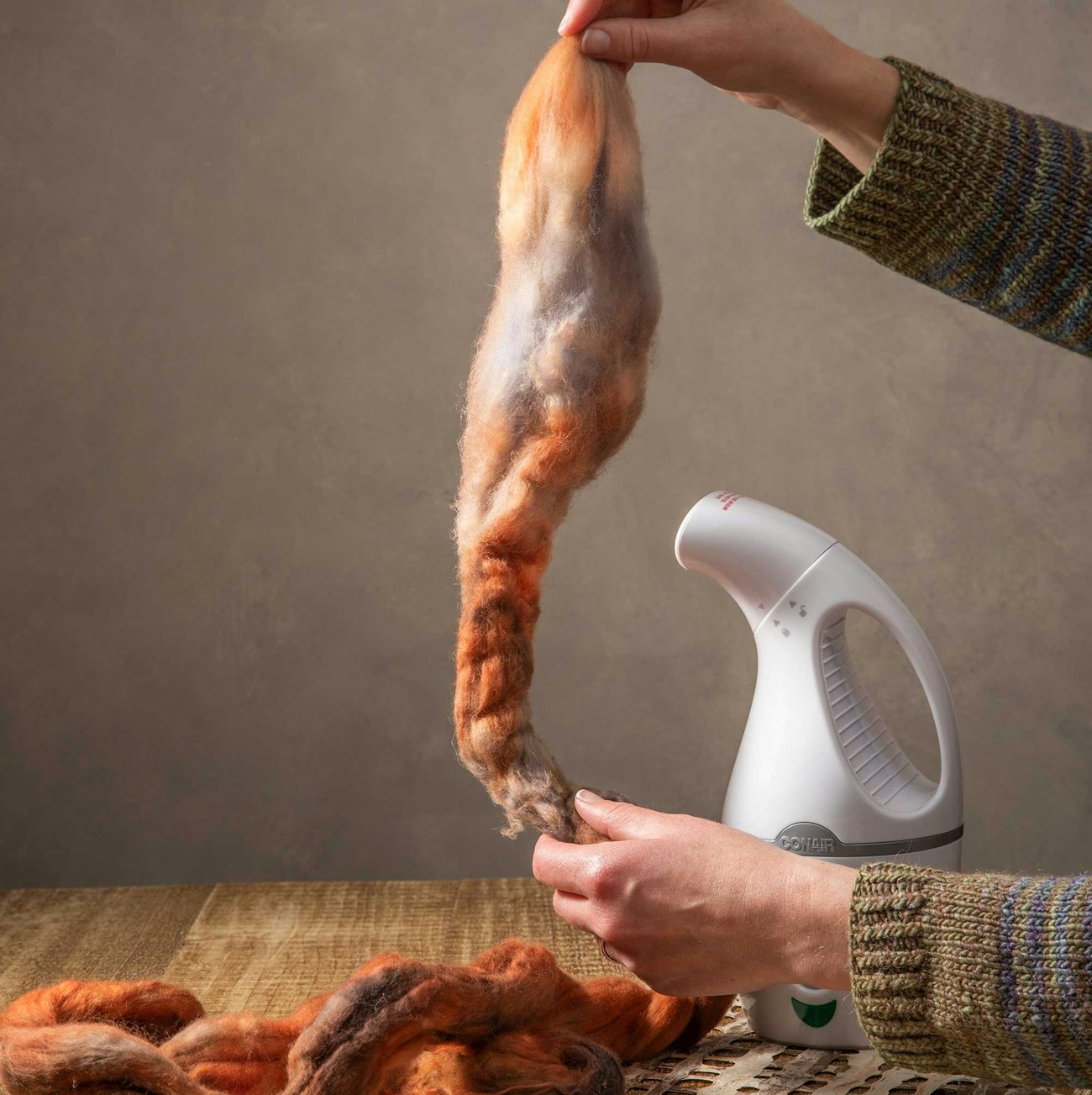 Lauren McElroy shows us how compacted combed top can spring to life with just a bit of steam in the article "Revive: Fixing Compacted Spinning Fibers."
There are myriad ways that spinners can repair and improve the world around us, be it through tools and textiles or environment and mental health. In this issue, our amazing authors have highlighted some of the ways they are digging in and using spinning to improve the world around them. Art therapist and fiber farmer Lisa Mitchell discusses "textile coping" and how spinning can be used for mood repair. Emily Wohlscheid shares the fine points of blending recycled fibers, and Amy Tyler tackles the whys and hows of drive-band replacement. From antique wheels to darning-loom mends, we have so much to share with you this summer!
Ready to explore this issue? Get your copy of Spin Off Spring 2023 by subscribing today or purchasing this issue from our online shop.
Kate Larson, editor of Spin Off, teaches handspinning around the country and spends as many hours as life allows in the barn with her beloved flock of Border Leicesters.