"Memory" is a term spinners use to describe crimpy locks of wool, stretchy skeins, and sweaters that hold their shape. Memories and musings can also attach to our tools, our movements, our many yards of handspun. When applied to fiber, "memory" always means buoyancy and elasticity; when applied to our very human remembrances, "memory" can be a mixed bag. How can a squishy skein spun during a difficult time feel so heavy?
I chose the Memory theme for this Winter issue because I'm fascinated by the connection and disconnection between these two meanings of such a common term. For me, memory—either in terms of crimps per inch or years of experience—connects us to resilience. Like trees that bend so they do not break, we can learn and heal and grow through our handwork . . . and create some fabulous slouch-proof woolen socks in the meantime.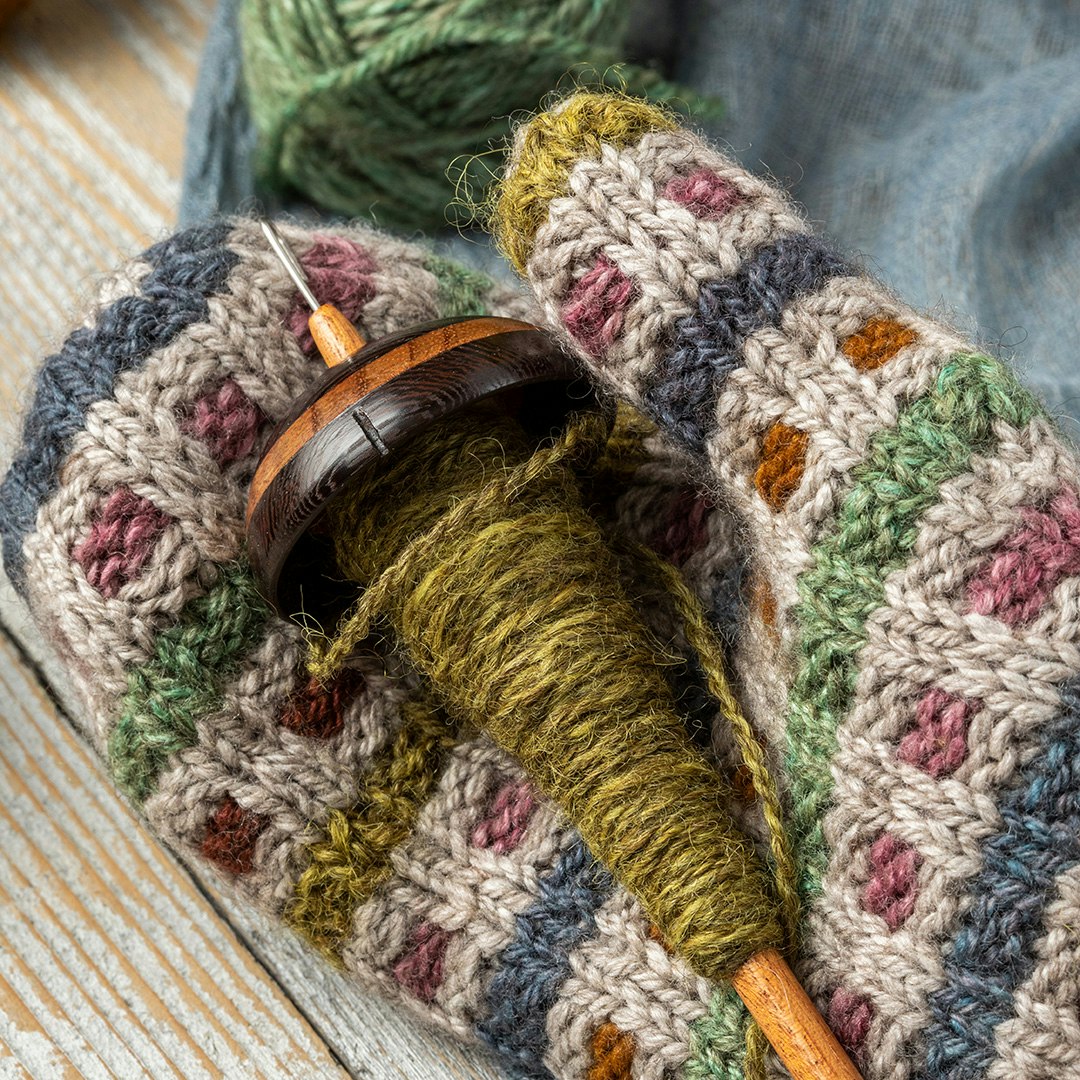 Sivia Harding created the pattern for these scrappy mittens for a dear friend with cold hands. Shown with a top whorl from Greensleeves Spindles
In this issue, author and shearer Stephany Wilkes introduces us to finewool shepherd Lani Estill. Stephany describes the landscape and agricultural heritage that frame Lani's California flock, and Devin Helmen uses Rambouillet tops from Lani's Lana to create a cozy shawl.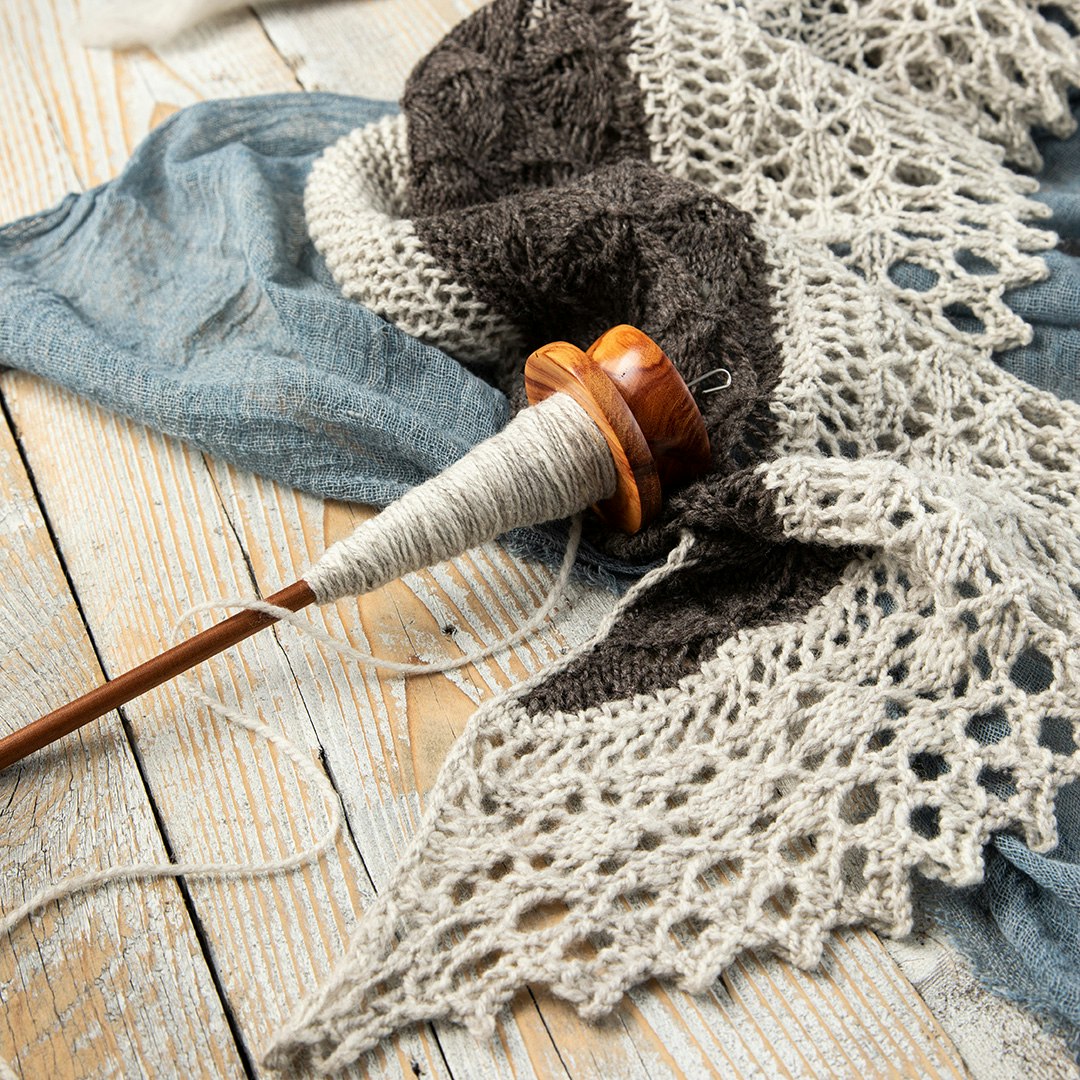 Devin's yarn bounces with the crimp of Rambouillet in this lacy shawl.
Amy Tyler explains why the term "muscle memory" doesn't even begin to explain the deep knowledge stored in our bodies, offering tips for improving our movement skills. Meagan Condon and Kim McKenna offer multiple methods for adding loft to low-crimp fibers, and Kim Caulfield heads to England to explore Roman textile finds buried for two millennia.
Ready to explore this issue? Get your copy of Spin Off Winter 2023 by subscribing today or purchasing this issue from our online shop.
Kate Larson is the editor of Spin Off and spends as many hours as life allows in the barn with her beloved flock of Border Leicesters.