My journey in learning about natural dyes has had three distinct phases:
Trepidation: "Am I doing this right!?"

Smorgasbord: "I must collect ALL the reds: madder, cochineal, lac, oh my!"

Deep Dive: "What would happen if I created a series of five madder dyepots with different pH values?"
Can you relate? There are great resources out there for folks just starting or in the unbridled joy of the smorgasbord phase, but how do we begin to transition to a place where we can look more deeply into a particular dyestuff or process? As always with textiles, I look to experienced mentors to show me a path forward. Would you like to learn how experienced natural dyers think about exploring color? Eileen Hallman, Jane Woodhouse, and Gayle Vallance are here to help.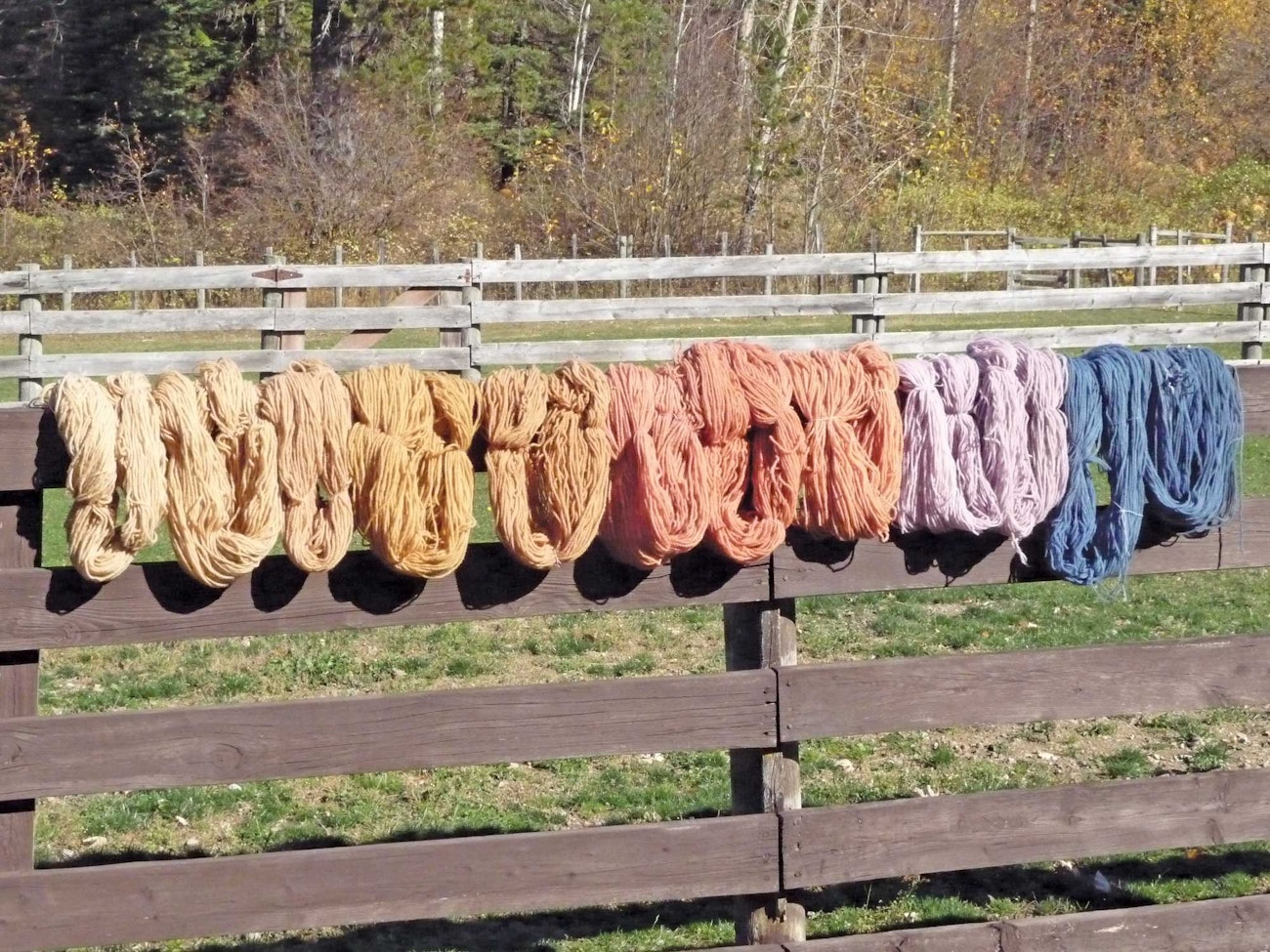 Gayle discusses using both the indigo method and traditional dyeing methods to create an array of colors from woad. Photo by Gayle Vallance
Our new eBook, Natural Dye Series: Exploring Palettes from Fresh-Leaf Indigo, Madder & Woad, contains three significant articles that each explore a single dyestuff. In their own ways, these three experienced dyers walk you through how to prepare dyepots, the results they were expecting, the results they got, and how that can lead to further explorations. Looking for your next step with natural dyes? I hope you'll find these three articles as valuable as I have, and be sure you download your copy below. (And yes, I have a mordant pot brewing as I write!)
May all your colors be fabulous and fast! —Kate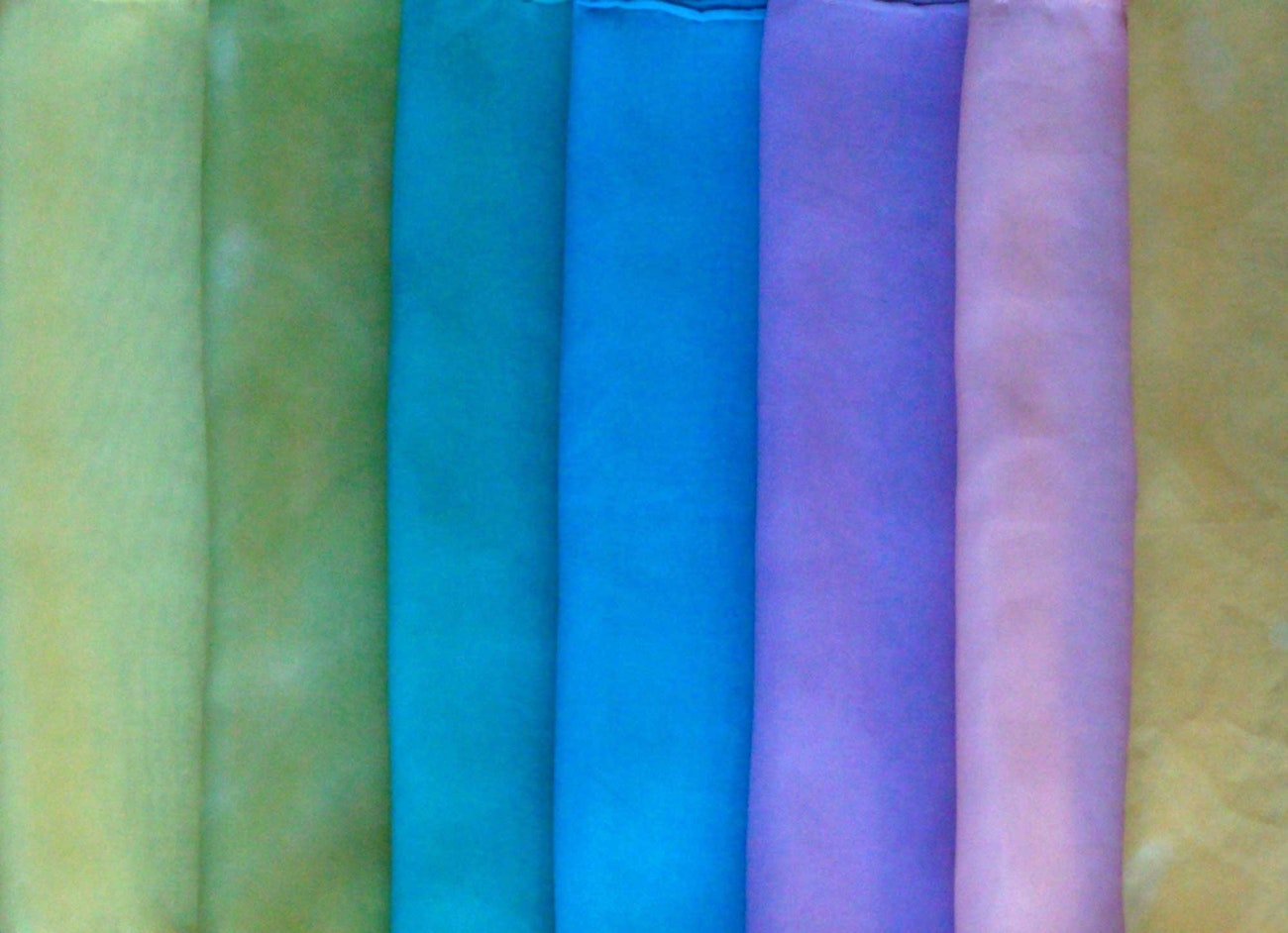 Eileen created a spectrum of colors using Japanese indigo: yellow, greens and blue from one bath and purples/lavenders from a separate bath. Photo by Eileen Hallman
To launch our Natural Dye Series, we've put together a collection of three articles written by experienced natural dyers sharing their deep dives into specific dyestuffs.
This collection includes:
"A Primary Palette from Fresh-Leaf Japanese Indigo" by Eileen Hallman
"Getting to the Root of the Madder" by Jane Woodhouse
"Adventures with Woad" by Gayle Vallance
Check out the eBook in our library, or current All Access subscribers can log in below to instantly access and download this helpful article collection.
Natural Dye Series: Exploring Palettes from Fresh-Leaf Indigo, Madder & Woad PDF Download
Enjoy this collection of resources in this All Access exclusive.