I have always been a dog person. I speak dog, not cat. As a devoted spinster, I can admit to feeling a periodic, discreet smugness over the years, knowing that my nap-loving, tiny dog Iggy served as an asset, not a hindrance, to my spinning habit. Although some pet parents might have different experiences, I've never worried about waking up to a slew of cat-chewed drive bands or freshly vomited bits of my best stash, nor to finding that my newly caked handspun yarn had inspired my pet's version of an in-house yarn bombing.
These are the issues of cats and their owners who spin, not of spinners with dogs. At least, that's what I'd always thought.
When Iggy died last year, I became a spinster in the truest sense of the word, and I decided that for the first time in my life, I was going to remain companionless.
I'd made it several months before faltering at the sight of one certain pet in need of a home, thanks to a particularly crafty spinning friend and a string of well-timed texts.
Before I knew it, young Stanley, a fantastically fluffy feline, was delivered to my doorstep.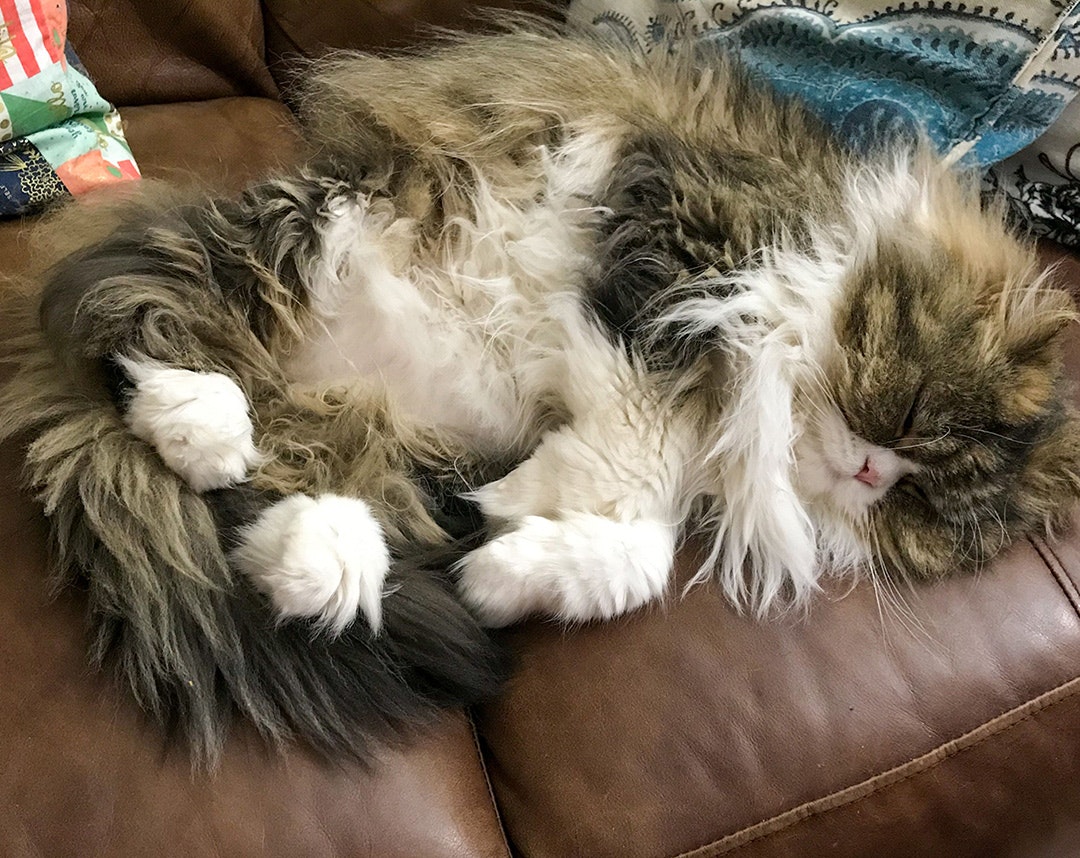 There's been a learning curve for both cat and spinster.
In the months since Stanley's arrival, we have both shed many, many layers of deeply-rooted uncertainty (and in Stanley's case, also many, many layers of cat hair) as we've taken turns exposing our vulnerabilities and needs and acquired some new habits. As it turns out, Stanley, too, has an appreciation for all things wool and spinning, and the slowed-down pace of quarantine life has afforded us more time in which to explore our commonalities.
Some spinning-related traits we share:
• Short-stapled, highly bouncy fibers are our favorites and entertain us both to no end.
• We both love wool fumes—though only one of us licks it.
• Spindled yarn is our favorite yarn for play time.
• We are equally mesmerized by a cross-armed spindle in motion.
• We both look forward to our quiet evenings on the sofa, where we each play with string, and Stanley adoringly holds onto my thigh with one extended front paw.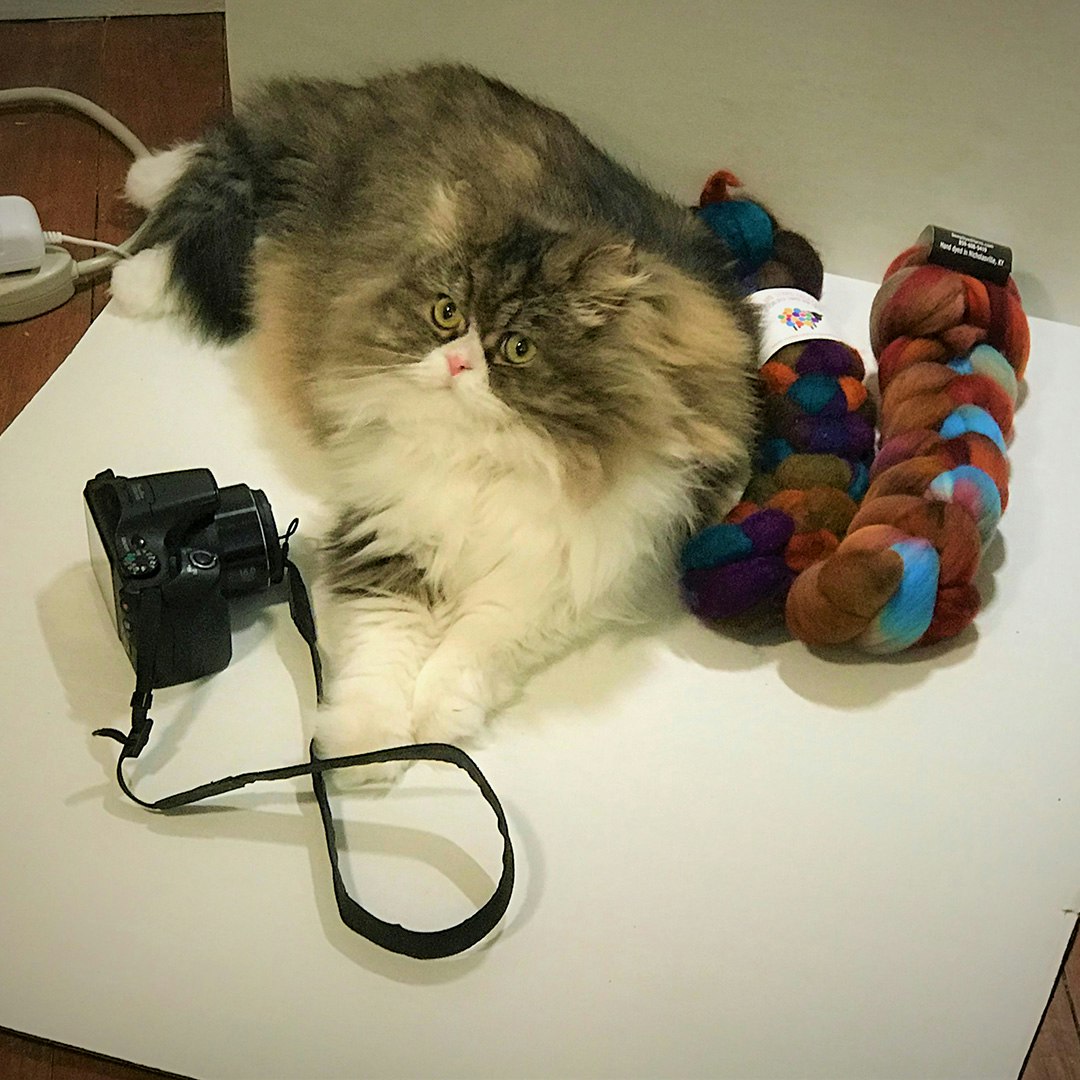 Though I'm not sure who said it first, we openly love each other; and the more vulnerability each of us shares, the greater that love grows.
I am utterly charmed by Stanley's interest in my spinning habit. His company and his curiosity have made my time spent in fibery pursuit all the more enjoyable.
Spinning provided the two of us with a much-needed meeting place. I still believe that cats are complex—more so than dogs, that is—but what I'm realizing is that a cat's needs are just as simple as those of any living creature, no matter the language they speak.
Deborah Held is a freelance writer and a full-time, real-life spinster. She blends wool and words, sharing with others the positive impact that daily handspinning and her commitment to it have brought to her life. She lives somewhere in Atlanta in a sun-filled lair, where her desk and her wheels all sit facing a spinner's flock of sheep.