From the moment I saw the Mixlace Poncho by Denise Lavoie as a new Spin Off staffer in 2016, I knew it would look fabulous in handspun yarn. Originally published in Interweave Crochet Fall 2016, it is one of those projects that just stuck with me. When the time came to select projects for the Fall 2019 issue of Spin Off, I jumped at the opportunity to make my version of the poncho.
For my handspun version, I chose to spin a thick-and-thin, bulky-weight singles yarn out of a semisolid, hand-dyed 100% Rambouillet top in a deep, rich purple from Lisa Souza Dyeworks. Chatting with Lisa at a local fiber event, I learned that the Marionberry colorway is one of her personal favorites, too. Once I was ready with hook in hand and a pile of bouncy handspun Rambouillet singles, I decided to adapt the pattern to make a wrap, a style I find more wearable.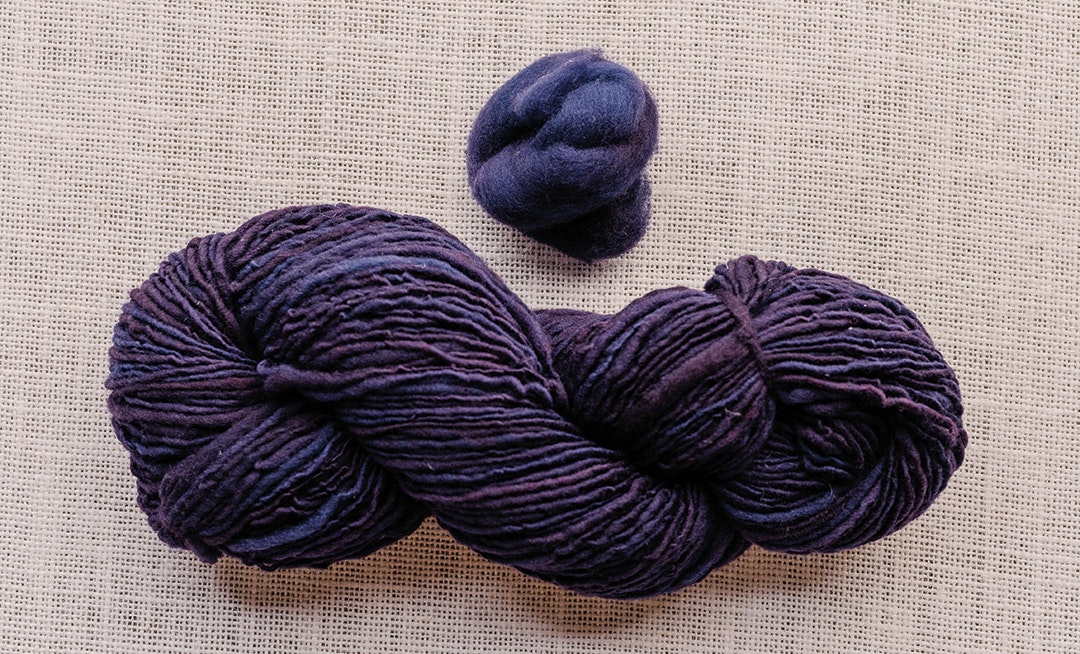 Although I hadn't picked up a hook in about three years, I thought that the pattern stitches looked straight forward enough. I've been crocheting since I was four years old; my grandma taught me, and even with long gaps in practice, my hands remember the motions. What I hadn't planned on, however, was the fact that I rarely read crochet patterns. That particular skill had become a bit (cough) rusty. All I can say is that I ripped more than a few times. But once I became reacquainted with reading crochet charts, the project was pretty simple.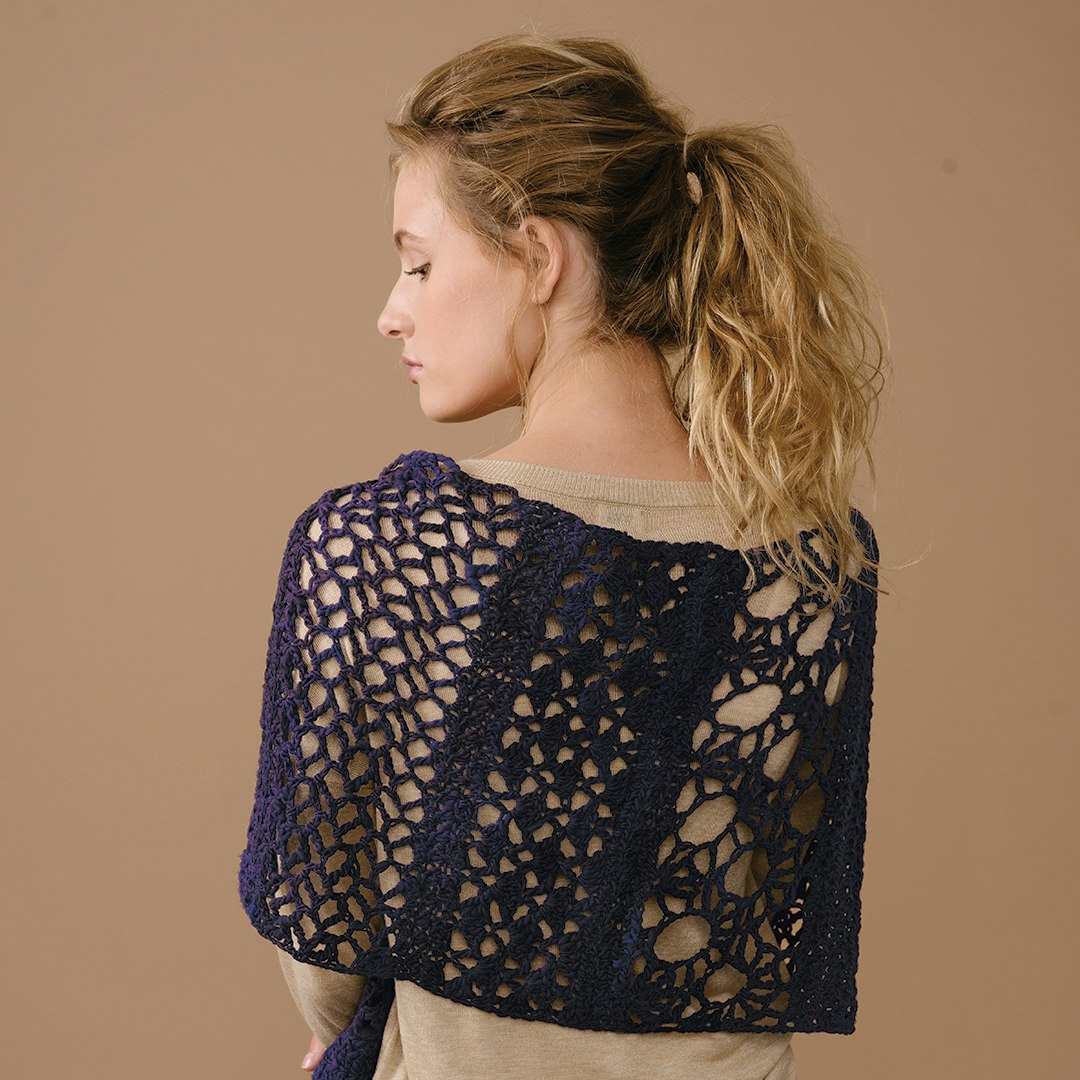 I adapted the pattern from a poncho to a wrap by working extra lace repeats and omitting the assembly and edging instructions. The springy Rambouillet yarn blocked to the original pattern measurements of 18" wide but shrank a bit over time to 16" wide, and since the weather has cooled, I wear it more like a scarf with my down vest.
—Elizabeth
The Mixlace Wrap pattern is available in the Fall 2019 issue of Spin Off.