Spinners are sometimes split into two camps: intuitive spinners and technical spinners. While—of course—overly simplistic, it is an interesting thing to think about. Do you "let the fiber tell you how to spin it" or do you note the preparation and measure the staple length before you begin drafting? Does measuring wraps per inch (wpi) take all the joy out of spinning or do you only relax and enjoy spinning when wpi is calculated?
I, like many of you, am a mix of intuitive and technical, and I've always greatly admired Amy Tyler's blend of technical, intuitive, and creative spinning. The first of Amy's articles I remember reading was "A Study in Zig," published in Spin Off Spring 2006. This piece was a close look at how a singles yarn with active twist behaves when knitted. These yarns are often referred to as "energized," which is a term used by fiber artist Kathryn Alexander. Additional, active twist in these yarns cause knitted stitches to twist and lean one direction, purl stitches lean the opposite direction. When worked in knit/purl patterns, amazing surface tensions ensue.
Three different samples from "A Study in Zig" from Spin Off Spring 2006 show how Amy's "energized" yarns twist and lean in one direction when knitted. Photo by Joe Coca
Amy followed up this article with "3-D Effects with Energized Singles" and the gorgeous Cinder Blocks Cowl in 2018. We have created an ebook for you that includes this article-and-pattern pair, as well as another article Amy wrote about using ply structure to develop surface texture. "Bugs and Wraps: Break Plying Rules for Subtle Texture" appeared in Fall 2015 and focuses on the tidy, textured-yarn effects possible with very few adjustments to traditional yarn components.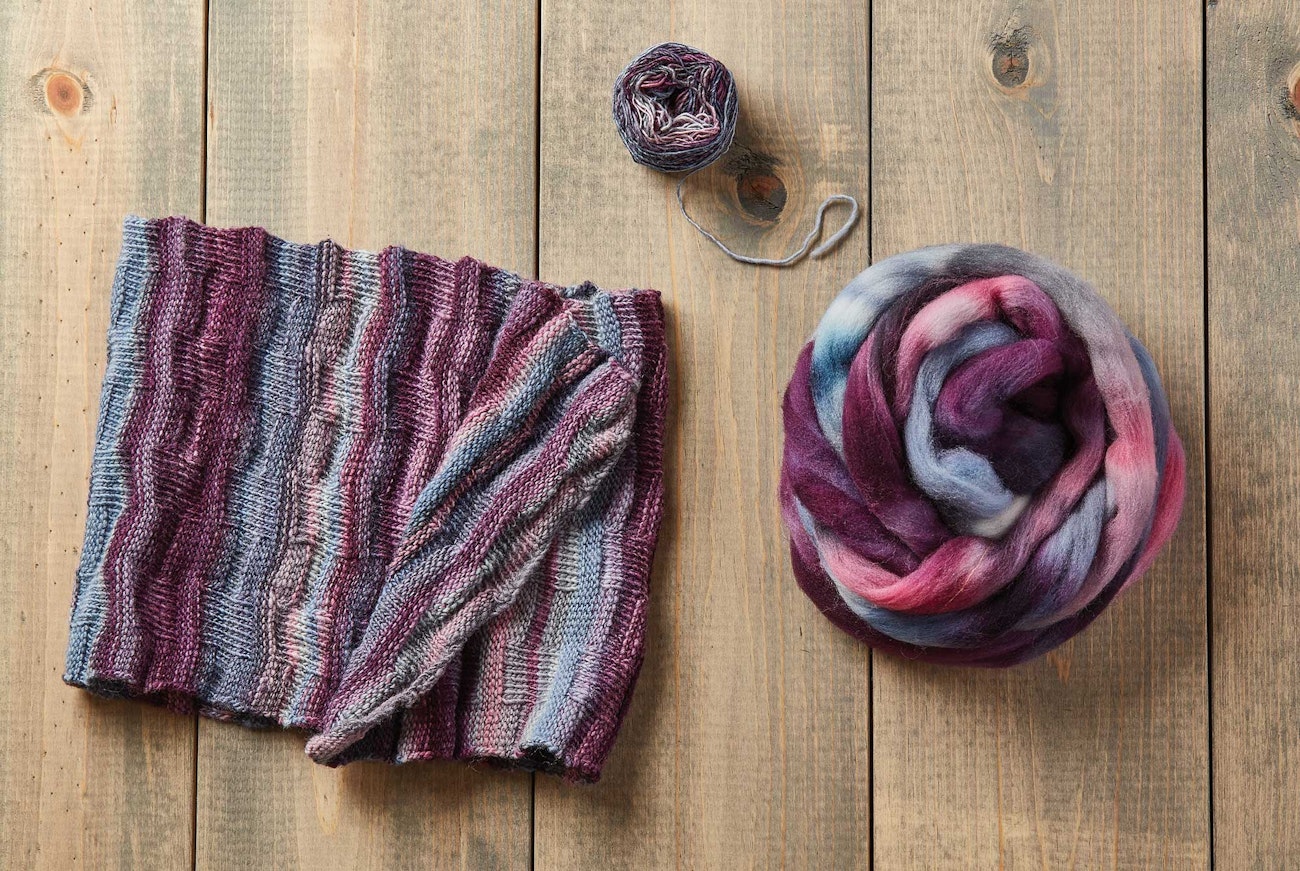 Amy's Energized Cinder Blocks Cowl is another gorgeous example of the texture that results from knitting certain simple knit-purl stitch patterns using energized singles. Photo by George Boe
Current Spin Off magazine subscribers can log in and download the article and project collection from Amy Tyler. Not a magazine subscriber? Learn more about all the perks.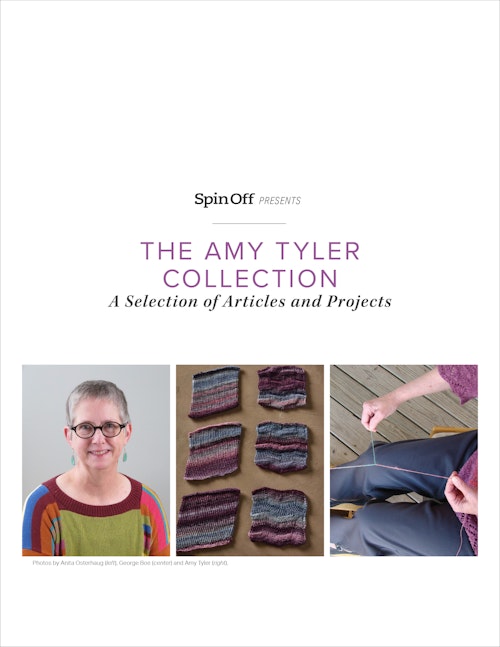 The Amy Tyler Collection PDF Download
Once you are logged in,