Inside the Woolly World of Norman Kennedy
When I watch Norman Kennedy's video, From Wool to Waulking: Spinning Wool and Creating Cloth with Norman Kennedy just hearing the first few notes of Norman's voice instantly takes me back to his Vermont farmhouse and its trove of spinning wheels.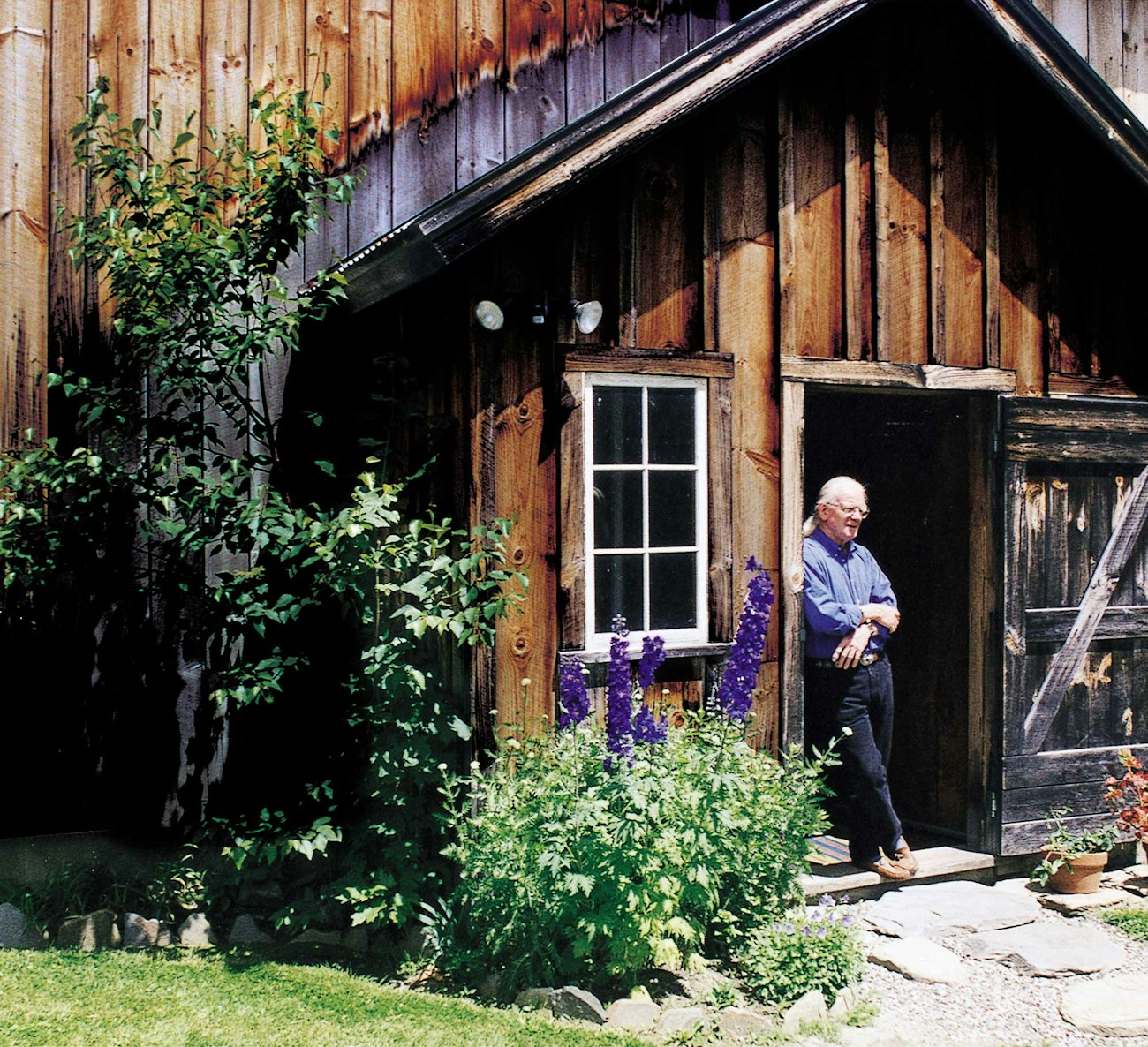 Norman Kennedy creates beautiful hard-wearing textiles in his old barn, like the wool wedding blankets woven and waulked in this video.
Beginning on his porch, with the morning light streaming through the windows, Norman began with raw fleece, sorting it and describing his plans for the choicest parts. My first surprise came when he stepped inside and demonstrated how he prepares wool for carding. Vigorously separating the locks with his fingers—picking, not teasing, he insists—he proceeded to shake baby oil onto his beautifully scoured fleece. As he carded the wool into rolls (rolags) and batts, Norman explained why he doesn't recommend lard for oiling wool but once resorted to used motor oil.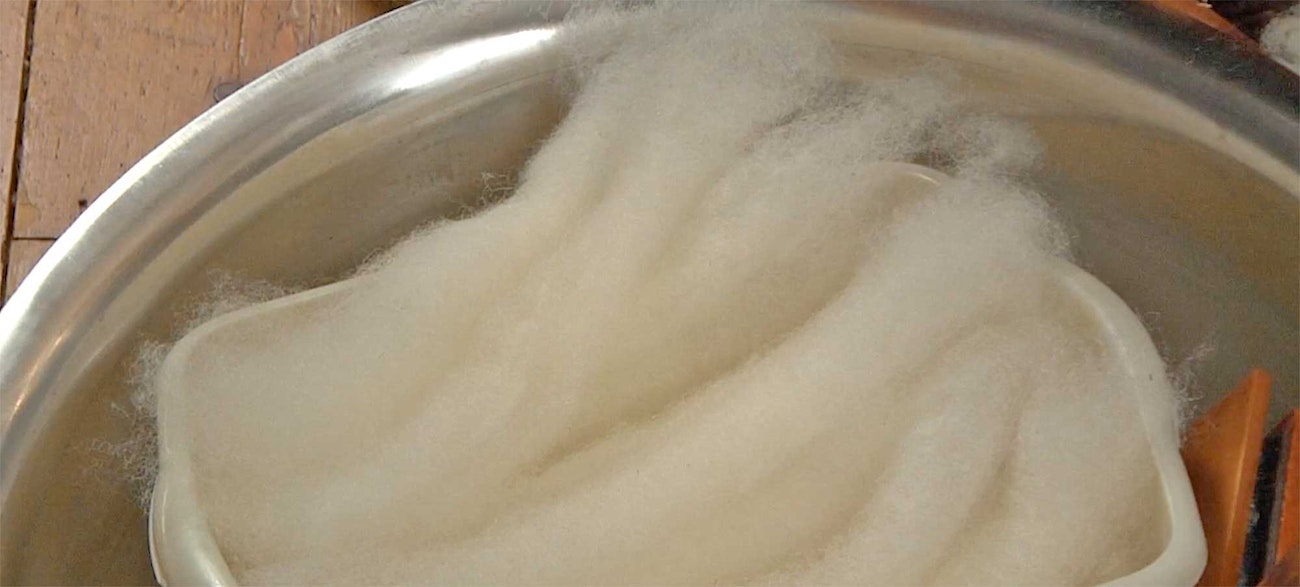 Lightly oiled and expertly carded, Norman Kennedy's rolags are sheer bliss to spin.
Learning at Norman's Knee
Norman's unexpected advice, cheeky anecdotes, and irrepressible smile draw you into your own spinning experience, one in which a world-renowned expert on traditional spinning and textiles lets you in on the secrets he has gathered over a lifetime. Watch Norman prepare a rolag, adjust his spinning wheel, and make Shetland-style laceweight yarn just as he learned from a lady of Unst. See a traditional distaff in action, serving as a "third arm" to hold batts for easier spinning. Learn the steps to create high-twist yarn using a walking wheel, a traditional and especially satisfying way to spin, as freely and easily as dancing.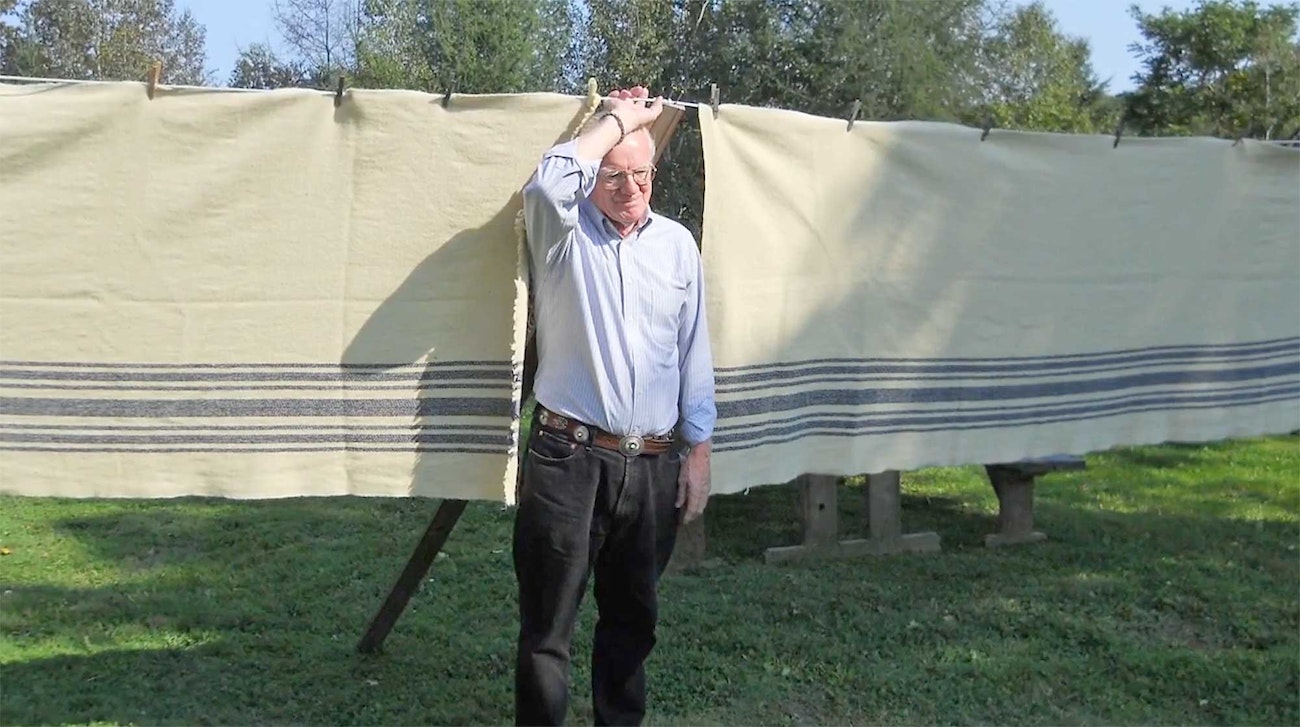 Flanking Norman are the wedding blankets that he wove from handspun, then finished during the taping of From Wool to Waulking. Photo by Kate Smith.
Waulking, by Hand
To complete the experience of this video workshop, Norman spun eight pounds of wool for weft, dyed warp yarn in a natural indigo, and wove a pair of wedding blankets. To finish the blankets, he gathered a dozen friends together in the weaving studio to waulk the fabric. Seated around a long wooden table, they pounded and passed the cloth hand to hand as Norman sang traditional waulking songs in Gaelic and English. Watching the group finish fabric in the same way it had been done for centuries, I could almost feel my hands thumping on the table and the yarns coming together in a warm fulled blanket.
"There's not many people know that," Norman commented. "Now there's a few people'll know it."
Anne Merrow is Editorial Director and a cofounder of Long Thread Media.
First published November 3, 2015; updated June 7, 2023.