Current Spin Off magazine subscribers can log in to view this step-by-step tutorial and get it as a bonus downloadable PDF. Not a magazine subscriber? Learn more about all the perks.
When I first saw Joanna Johnson's Striated Handspun Hat in the Spring 2023 issue of Spin Off, I was delighted by the short bursts of saturated color that she added intermittently to natural white. As Joanna explained, she was looking to create "visual breathing room" in her yarns.
I also think this is a great approach to incorporating those vivid, shocking colors that we love only in tiny amounts: aggressive fuchsia or unapologetic spring green. Just imagine the undulating black and white of a nice Jacob wool roving that has been studded with scarlet. Go grab your wheel and give this a try.
Both methods are shown using a short-forward draft (worsted) with combed fibers of the same staple length, but these methods could be adapted to other drafts and preparations. You could explore longer runs of color, more than two colors, gradients, and more. Spinner's choice!
Method A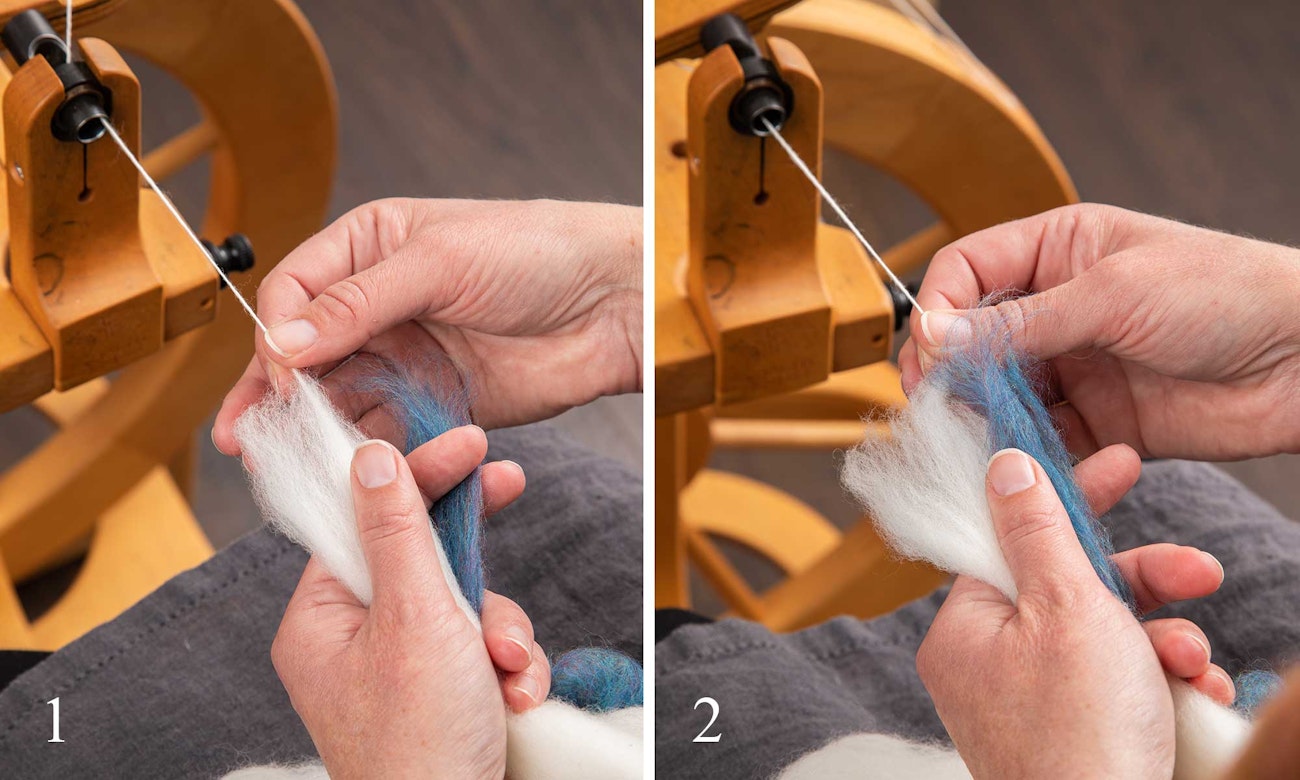 Kate Larson demonstrates one of two methods for incorporating small bits of a contrasting color as she spins.