Subscribe to The Long Thread Podcast:

No matter where in the country, stepping into the Sincere Sheep booth at a fiber festival is a breath of fresh air. With naturally dyed yarns, wool that is processed fleece by fleece, and a selection of favorite Northern California sourced products, the space is full of rich color. No watery pastels or muted hues here—Brooke Sinnes's colorways are vivid, bright, and contemporary.
After 20 years as a natural dyer in the Bay Area, Brooke draws inspiration from her environment and her fiber community network. From sourcing local wool to developing a new yarn line, the work of a natural dyer involves constant problem-solving and trouble-shooting, through the physical demands of the work and the vagaries of water chemistry and dye materials.
The opportunity to connect with local partners, yarn industry colleagues, and customers is the inspiration that Brooke finds in Sincere Sheep. The good news, she says, is that through community and connection, every knitter, spinner, shopper, and fan can make a big difference in the fate of a small fiber business.
This episode is brought to you by:

Handweaving.net is the comprehensive weaving website with more than 75,000 historic and modern weaving drafts, documents, and powerful digital tools that put creativity in your hands. Now it's simple to design, color, update, and save your drafts. Our mission is to preserve the rich heritage of hand weaving and pass it down to you. Visit Handweaving.net and sign up for a subscription today!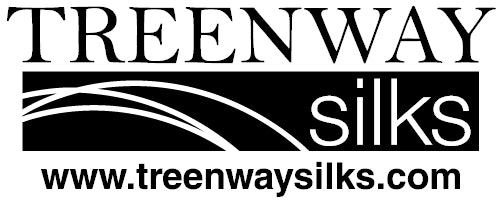 You'll find the largest variety of silk spinning fibers, silk yarn and silk threads & ribbons at TreenwaySilks.com. Choose from a rainbow of hand-dyed colors. Love natural? Their array of wild silk and silk-blends provide choices beyond white. Treenway Silks—where superior quality and customer service are guaranteed.
Links
Sincere Sheep
Elemental Affects
Mendocino Wool and Fiber
Meridian Mill House
Valley Oak Wool Mill