Subscribe to The Long Thread Podcast:

Kate Larson's first childhood memory is of meeting a lamb on her family's farm in rural Indiana. That connection with sheep and the land forms the anchor of her life's work, even as it draws her to stories and communities a world away.
After a careful search, Kate chose her "forever sheep," a flock of Border Leicesters who not only provide her with wool she adores but revitalize the soil of her homestead. Through every thoughtful decision—grazing, breeding, shearing, and the thousand other choices that make up a shepherd's work—she is using her sheep to create the home and the world she wants to be part of.
That devotion to fiber and wool are a natural affinity for the editor of Spin Off, a position Kate has held since 2016, and the author of The Practical Spinner's Guide: Wool. But with a love for literature and admiration for traditional handwork, she also selects and edits the wide-ranging textile stories of PieceWork magazine.
In this episode, Kate shares a peek into the life of a shepherd during one of the most exciting times, lambing season. Whether at home on the farm, teaching on the road, or with her head in a story, thread is what draws Kate Larson's world together.
This episode is brought to you by: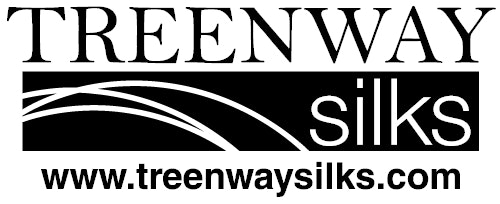 You'll find the largest variety of silk spinning fibers, silk yarn and silk threads & ribbons at TreenwaySilks.com. Choose from a rainbow of hand-dyed colors. Love natural? Their array of wild silk and silk-blends provide choices beyond white. Treenway Silks—where superior quality and customer service are guaranteed.
Links
Spin Off magazine
Spin Off submissions page
PieceWork magazine
PieceWork submissions page