Subscribe to The Long Thread Podcast:

"Take care of the sheep, and the sheep will take care of you." Nikyle Begay remembers their grandmother saying those words as they watched her flock. Nikyle grew up to raise Navajo-Churro sheep of their own, loving the lustrous fleece and beautiful sheep along with the connection to their ancestors.
Despite the breed's cultural and spiritual value, Navajo shepherds received a very low price and even less respect for their wool. Shepherds were encouraged to breed with finewool sheep to make the fleece more commercially saleable. But doing that would breed out the strength, luster, and color variation that make Navajo-Churro sheep the perfect wool for weaving traditional weft-faced tapestries.
Remembering their grandmother's advice, Nikyle and a fellow Navajo-Churro shepherd, Kelli Dunaj, developed a plan for a wool co-op that would support shepherds with shearing, buy their wool at a fair price, process it into yarn, and sell it—then devote the proceeds to repeating the process next year. The project's first year was 2021, when they took wool to the mill and saw their online shop sold out within days. In 2022, word of mouth brought even more shepherds to sell to the co-op, and the group has plans to grow again next year.
This episode is brought to you by:

Handweaving.net is the comprehensive weaving website with more than 75,000 historic and modern weaving drafts, documents, and powerful digital tools that put creativity in your hands. Now it's simple to design, color, update, and save your drafts. Our mission is to preserve the rich heritage of hand weaving and pass it down to you. Visit Handweaving.net and sign up for a subscription today!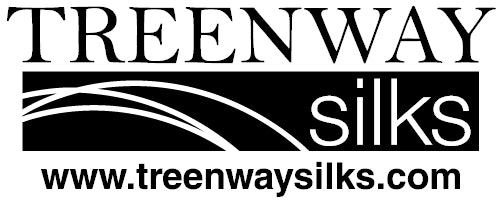 You'll find the largest variety of silk spinning fibers, silk yarn and silk threads & ribbons at TreenwaySilks.com. Choose from a rainbow of hand-dyed colors. Love natural? Their array of wild silk and silk-blends provide choices beyond white. Treenway Silks—where superior quality and customer service are guaranteed.
Links
Rainbow Fiber Co-op
Sheep Is Life
Rainbow Fiber Co-op Instagram
"Navajo-Churro Sheep and Shepherds: Meet the Rainbow Fiber Co-Op" by Nikyle Begay, Spin Off magazine website
"The Diné, Their Sheep, and a Tale of Survival," Handwoven magazine website