National Pack Rat day is observed in the United States on May 17th each year (according to NationalDayCalendar.com). As such, according to the website, this day is set aside to encourage us to examine our collecting tendencies, to take a look around and perhaps start cleaning out unwanted and unneeded items. With this in mind, following are a few tips to help you take a look at your fiber stash.
When a coworker asked to see a photo of my fiber and yarn stash for National Pack Rat Day, I was sorry to disappoint her. It's not that I don't have stash—nothing could be further from the truth (just ask my husband)—but my stash is stored in bins. And by "stored in" I mean "crammed into and bulging out of."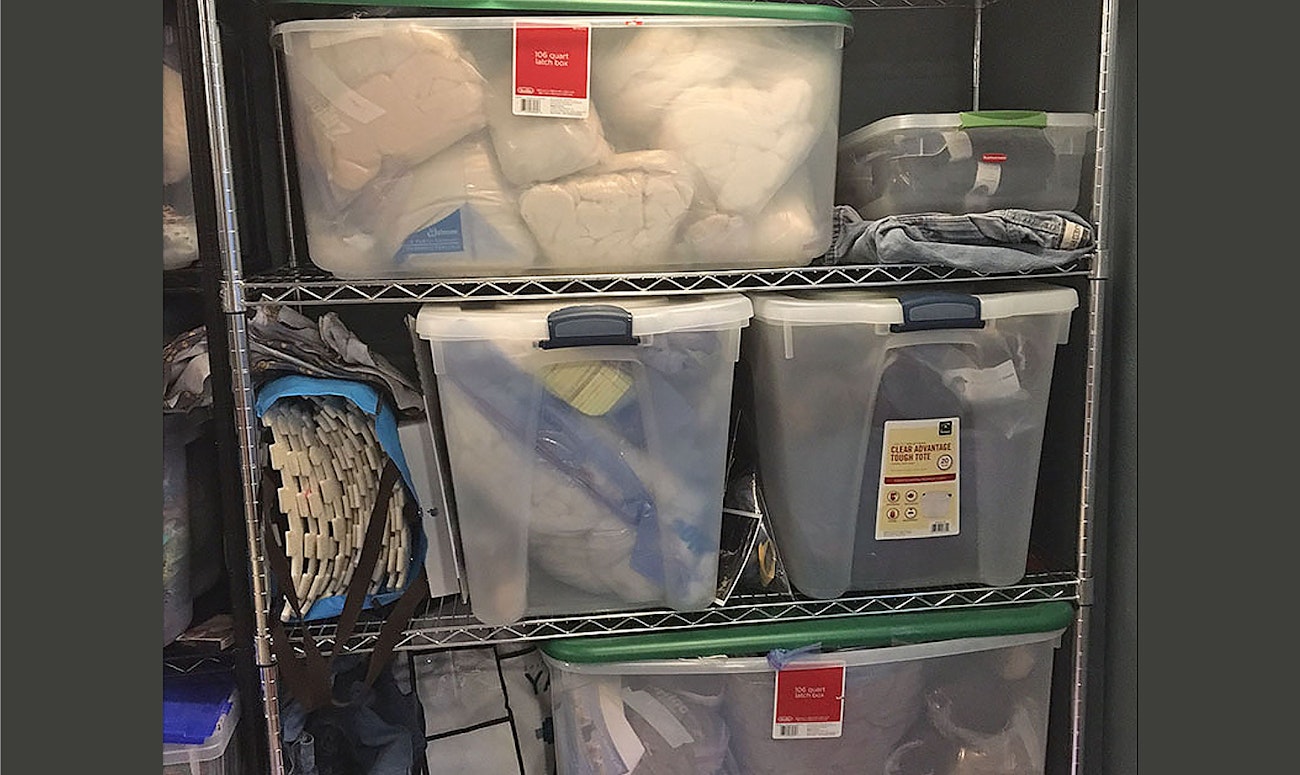 A fraction of my fiber storage. Note the lids that don't quite close.
I have not yet achieved Stash Management Perfection, but here are some things I've learned about storing fiber, yarn, and textiles.
1. Flexibility is key.
No fewer than four times I have bought enough bins and tubs to store all my unspun fiber, handspun yarn, and commercial yarn, only to discover in three months that I've brought home some skeins of yarn from work and gotten a processed fleece back in the mail. The new additions sit on the floor for a while, accumulating friends, and the cycle begins again.
2. Stash expands to fill the space allotted.
Fiber holds a lot of air; the fiber for a sweater can take up an 18-gallon tote even if the finished sweater fits handily in your drawer. But fiber grows in another way: It multiplies every time you hit a fiber festival, spend a little time shopping online, or get a generous gift from a friend. Do you plan ahead to fill up more space, or do you hold the line and hope your lack of space will curb your acquisition?
3. Plan for easy access.
When I can't see what I have, I forget it's there—and half the time I buy the same thing again at the next festival! Jillian Moreno's first suggestion in her video Spin Your Stash is to get reacquainted with it. Make an honest reckoning of what you have, what you love, what you hate, and what you'd like to transform. I do this a lot more frequently when my bins are stored on open wire shelves than when they were stacked on top of each other or hidden under the bed. (One benefit of Stash Analysis is that once everything is carefully repacked, you can often find a few free inches here and there.)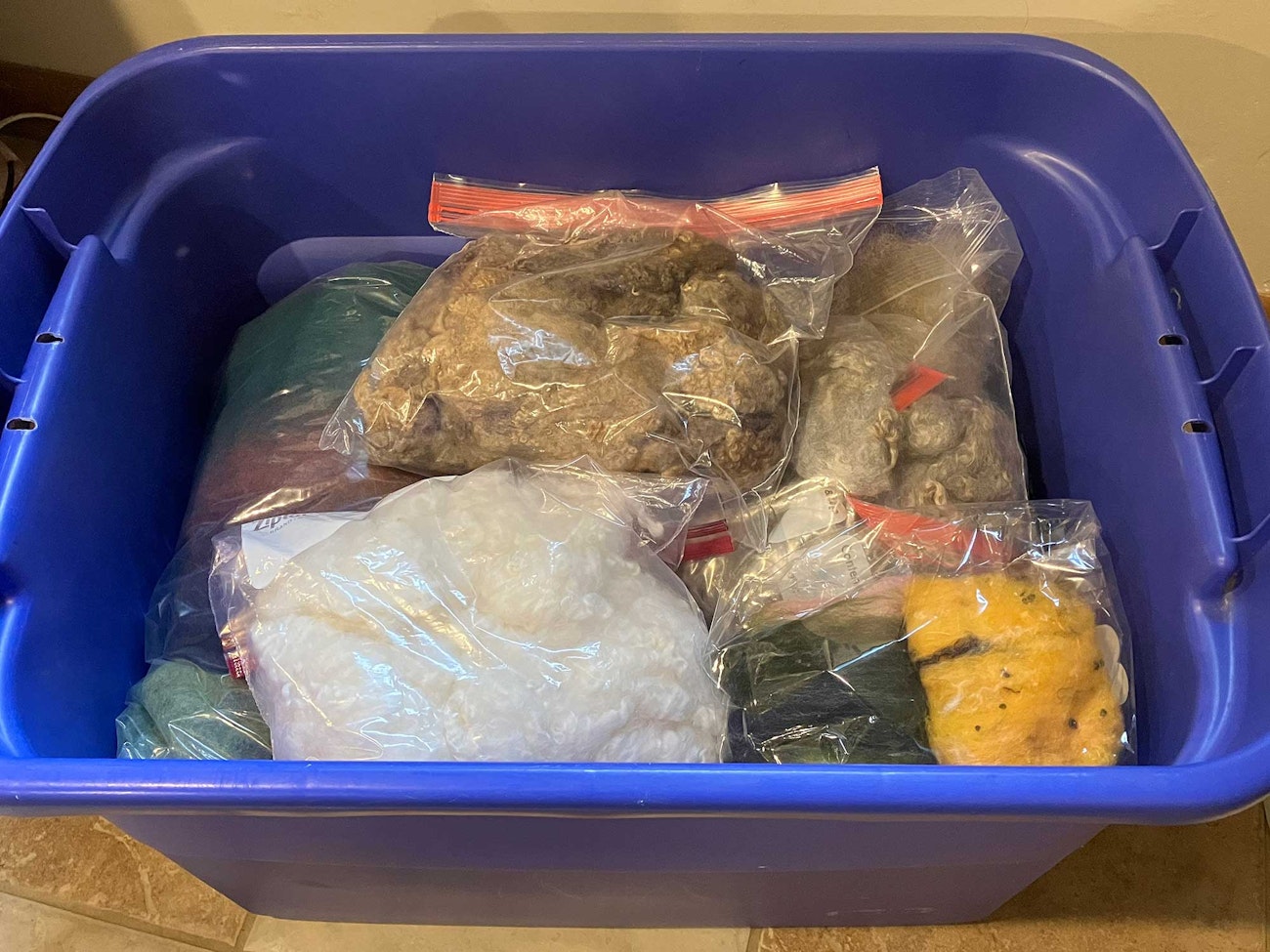 When replaced in the bin, the fiber has made way for a few new friends . . .
4. Decide on your air/sunlight plan.
You will hear lots of opinions about storage, some contradictory. Judith MacKenzie stores unwashed fleeces by compressing them very tightly in 5-gallon buckets with tight-fitting lids. Some spinners believe in cotton pillowcases so that stash can breathe. Sunlight can discourage critters, but it can also ruin color and cause dramatic temperature shifts. And in my house, anything that can be punctured by fangs or pulled out through a home and chewed on will be.
5. The best fiber strategy is to keep things moving.
Buy it. Spin it. Enjoy it. I've started describing my stash as a fiber collection, but this collection really doesn't improve with age. Spin it up. Make more room.
Anne Merrow is Editorial Director and a cofounder of Long Thread Media.
First published June 1, 2017; updated November 11, 2019; updated May 17, 2023.