When spinning fractal yarns, beautiful stripes and rich colors are not only possible, they are something you can plan for and control. Heavenly Bresser has been experimenting with fractal yarn techniques, and in her video, Spinning Fractal Yarns, you can learn all about this brilliant process.
Heavenly shows you how to split colorful combed tops for fractal spinning and how to design luscious fractal batts. Keeping colors organized during spinning is a key part of the process, and Heavenly suggests that you try spinning from the fold. Why would you want to spin from the fold for fractal yarns? It helps keep the colors clear by controlling which color and part of the fiber you want to draft next.
Here are a few of Heavenly's useful tips to help you try this on your own.
1. Hand Placement
While the placement of your hand and fingers is up to you and what feels most comfortable, Heavenly prefers to point her hand and fingers downward to see the triangle forming just above the fiber on her index finger. This allows you to easily see the amount of fiber entering the drafting triangle, and the fiber held in the fold flows easily toward the point of twist.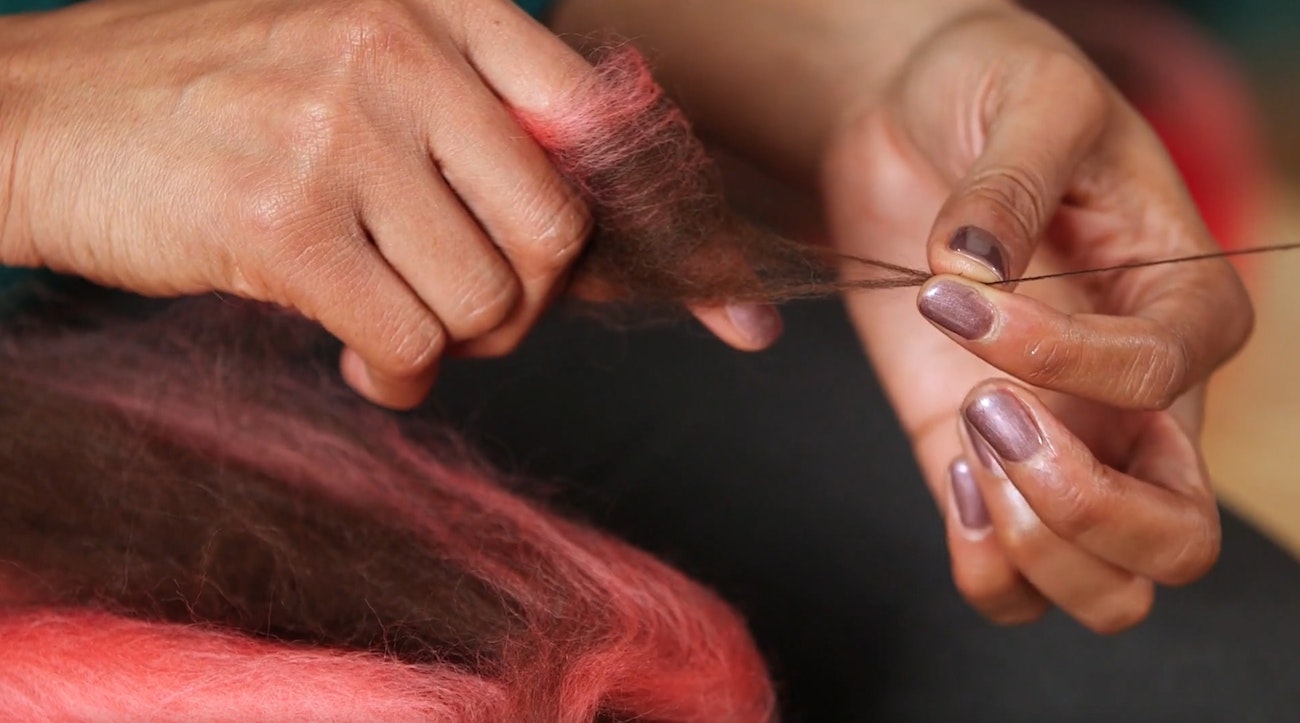 In her video, Heavenly shares how pointing her hand and fingers downward helps her see the triangle forming easily.
2. Use Up Each Color Before Moving On
When spinning hand-painted braids or fractal batts for controlled-color effects, you usually need to try to spin all the fiber from the current color before moving on to the next. Because spinning from the fold orients the unspun fibers differently (sideways) and is worked in smaller chunks of fiber at a time, it can give some spinners greater control over which colors are coming into the drafting zone. Watch the drafting triangle, and as you see the next color approaching, adjust the fibers you are drafting to ensure the current color is exhausted, then start on the next color.
3. Keep Your Drafting Even
As you draft for color control, if you find the amount of fiber drafted on one side of the triangle is less than the other, shift your hand to that side to grab more fibers. You might also find that the folded fibers slip off of your finger. Some spinners intentionally use this less organized technique, especially for fibers such as silk. However, when focused on color control, keeping the fibers drafting consistently and evenly will give you the best result.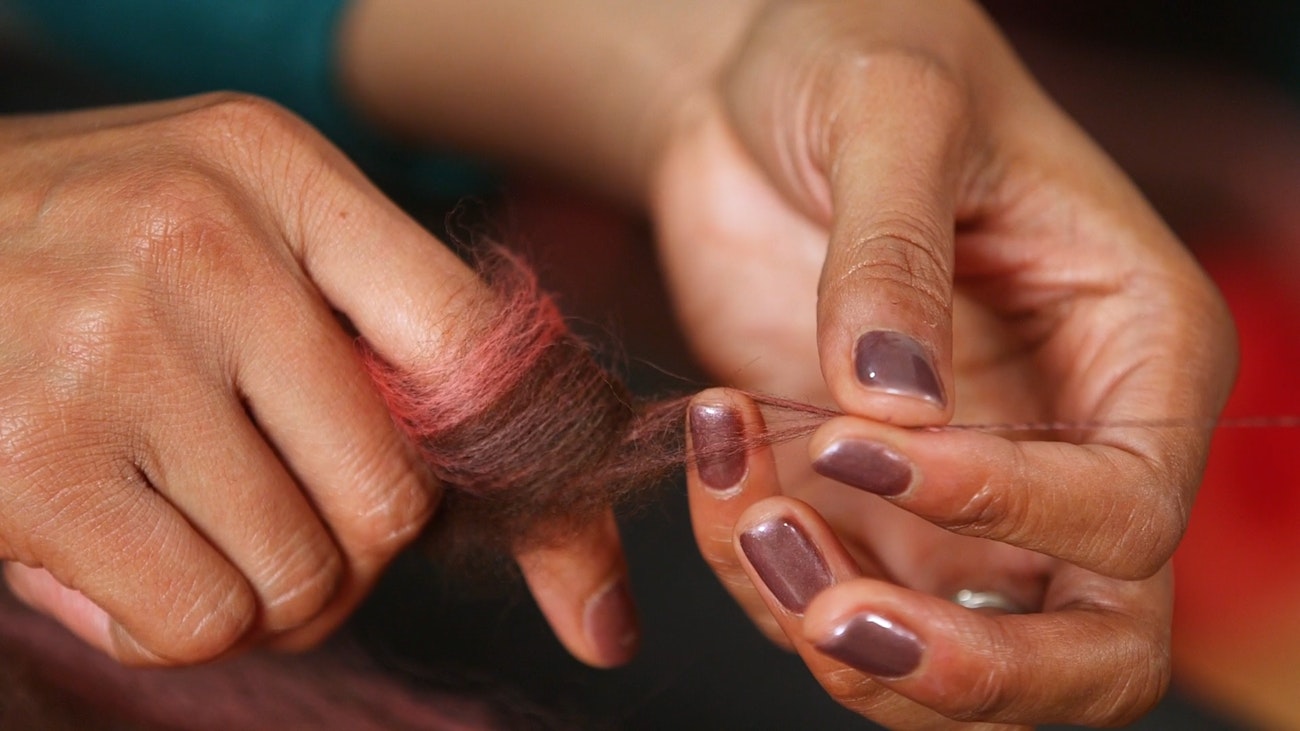 The amount of fiber on each side of the drafting triangle is even, which is the goal.
Heavenly points out that there are some limitations when controlling color with batts, depending on how blended the batt is. There's no need to stress if there are tiny streaks of each color; these small dashes of color add character and smooth transitions between color sections.
If you are ready to celebrate every hue in your fiber, check out Heavenly's fun and beautiful course, Spinning Fractal Yarns. You'll see this technique in action and learn more about spinning fractals.