Many of us learn to use spinning wheels before we understand how they actually work. Taking the next step and learning about drive systems, ratios, and more can allow us to spin a wider range of yarns more comfortably.
Sometimes these are the things that can be difficult to learn on our own or in a busy in-person workshop. I'm really excited about Amy Tyler's new Wheel Mechanics video course because I think it will help so many spinners level up. Amy has a background in kinesiology and physiology that add a fantastic depth to her instruction, but she shares this content with such a calm, reassuring approach that it is accessible to all.
I finally had a chance to watch Part 1 of Amy's new course (Part 2 is available January 11). Here are two of my favorite things:
The Workbook
Some people learn best if they can see and hear someone demonstrating spinning, while others need notes and written text to support a lesson. Having both a video and a workbook can allow us all to learn in the way it suits us best.
The Wheel Mechanics workbook includes fundamentals, such as parts of a wheel, before jumping into the specifics of different drive systems and definitions for things like pulling forces versus compression forces. Three pages of exercises will help learners (like myself) who need to DO IT before we can remember it and incorporate new knowledge into our skillset.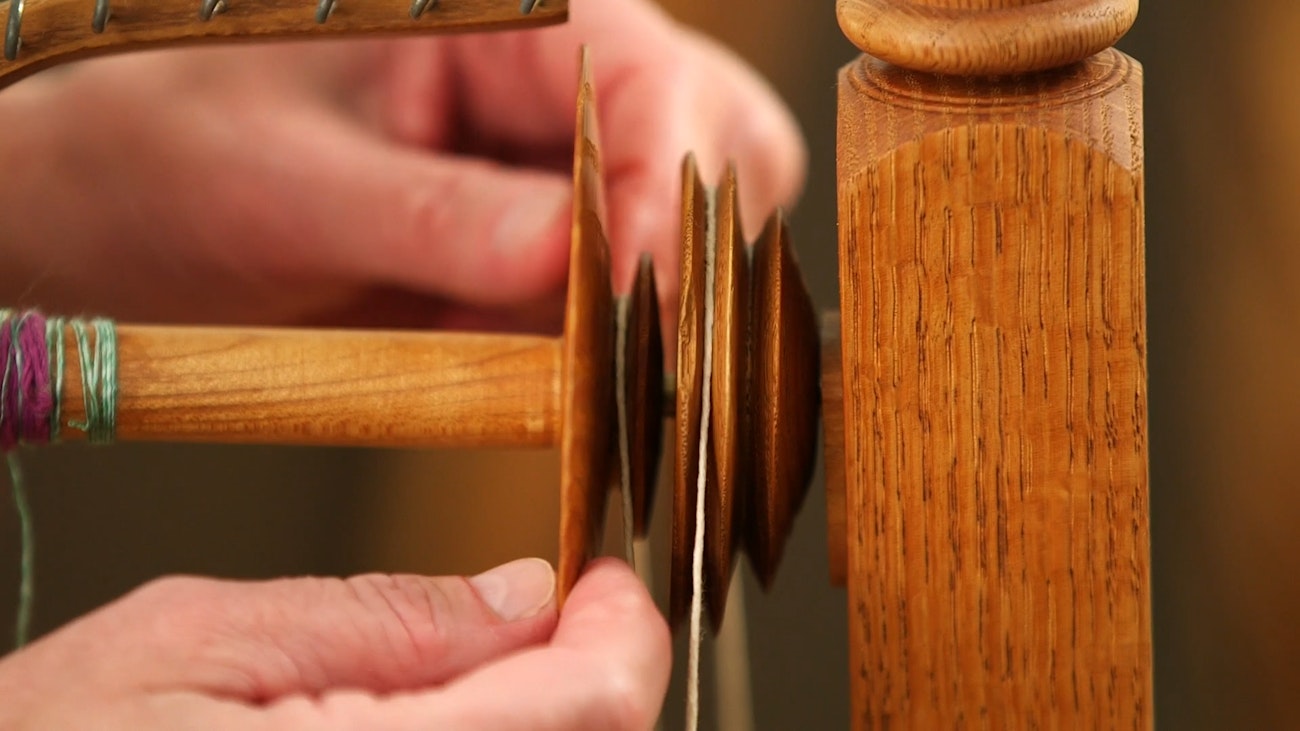 Amy discusses the double-drive system on a Rick Reeves wheel.
Learning in Layers
A good spinning workshop is hard to pinpoint with a beginner, intermediate, or experienced skill level. Many of the best workshops I've taken could meet the needs of a room full of students with very different backgrounds and experience levels.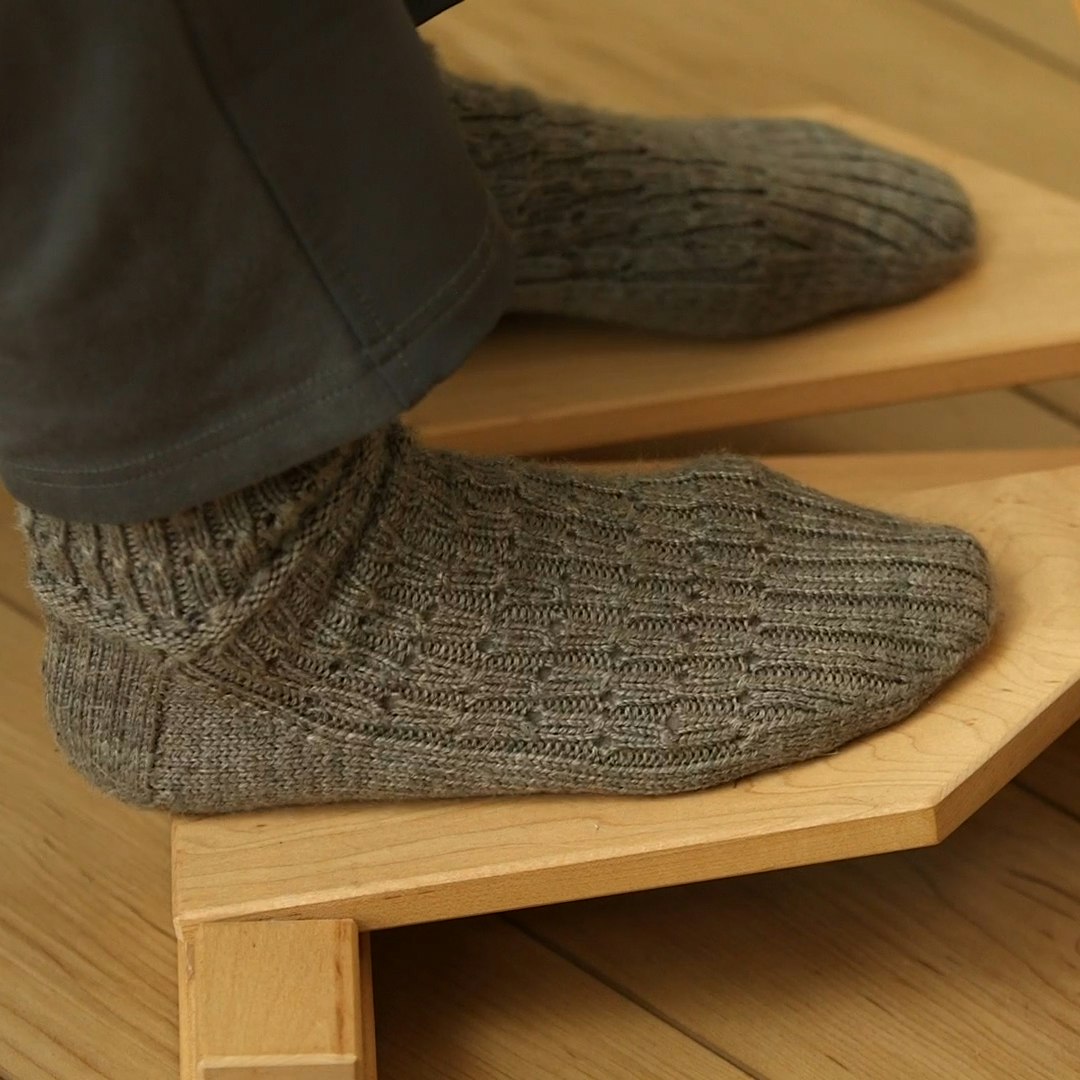 Amy discusses axis of rotation, Newtonian theories, and how they impact us each time we sit at the wheel.
Here is what I think we can all get out of Amy's full course:
Are you a beginning spinner? You'll be able to see Amy demonstrate how the type of wheel you use works, how to calculate your own drive ratios, and so much more. If the content gets too technical, don't worry, and you can come back to it later when you're ready.
Are you an intermediate spinner? Amy will show you how three types of wheels compare, how they function, and how to adjust all three to accommodate the yarns you want to make.
Do you already have experience with many drive systems, wheel types, and adjustments? I fall into this category, but I loved hearing someone with Amy's background discuss mechanics. Spinning wheels are simple machines, but using them in harmony with our own bodies to create any yarn we can dream up? . . . That offers us a lifetime of learning, making, and doing.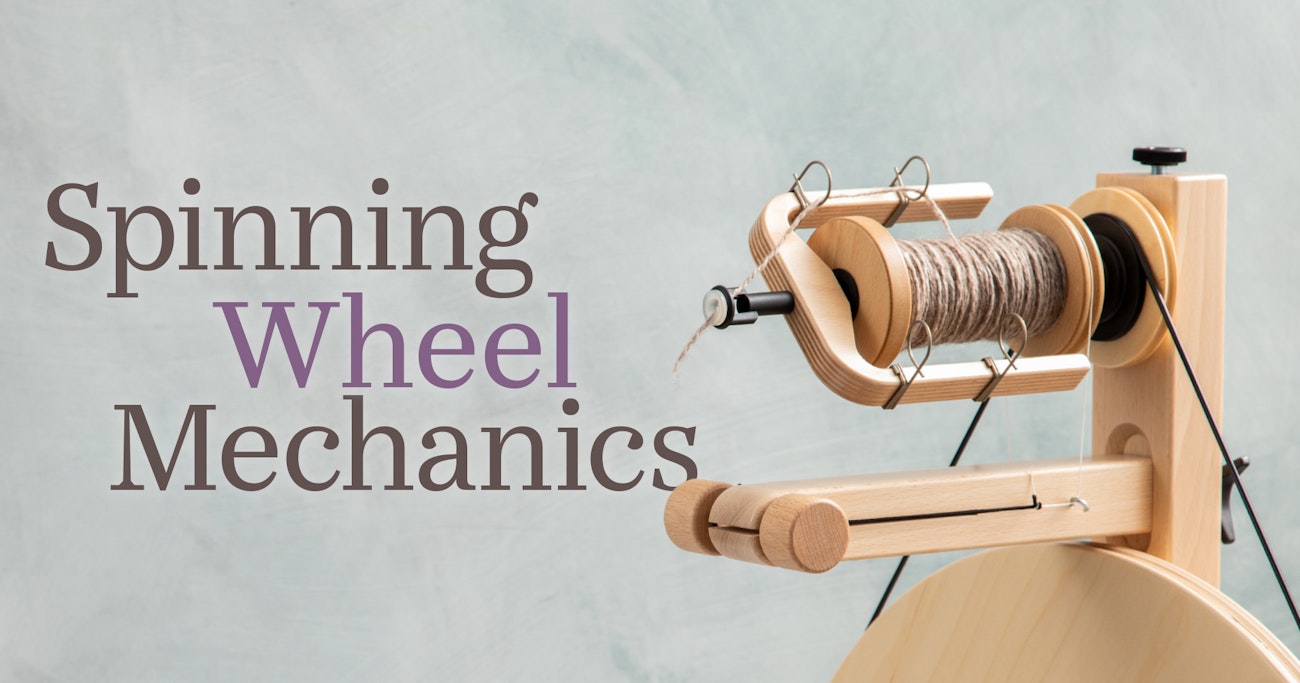 Amy Tyler has spent her adult life studying human movement, both in art (modern dance) and in science (kinesiology, physiology). She spent nine years teaching physical therapy students about motor learning, neuromuscular physiology, biomechanics, and evidence-based therapy. She left academic life in 2004 to pursue fiber arts. When asked recently by a former physiology colleague if she uses her science background in the fiber arts, she replied, "Every single day!"
The full series is available now for purchase. If you are a current Spin Off All Access or LTM All Access subscriber, this video is included in your plan. Find it here!
Kate Larson is the editor of Spin Off and spends as many hours as life allows in the barn with her beloved flock of Border Leicesters.