Tablet and pin-loom weaver John Mullarkey makes glorious use of handspun in his work. While I often see spinners talk about pin-loom weaving as a great way to use up scraps of yarn (which it is!), John has been exploring intentional uses of color for years. After developing the Zoom Loom with Schacht Spindle Co., John has been publishing patterns and teaching workshops that encourage spinners to put this user-friendly weaving tool to good use.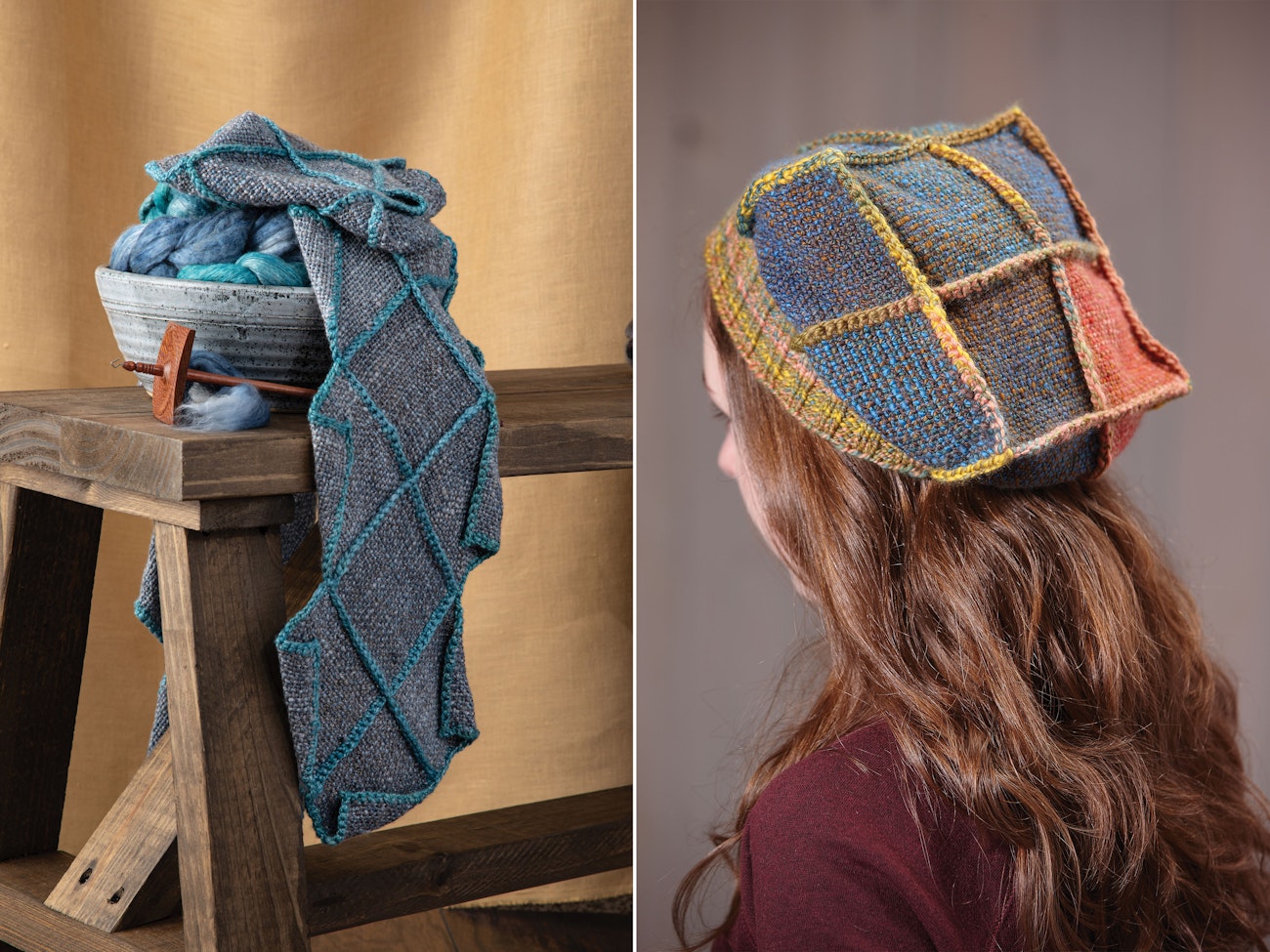 In the Stormy Seas Scarf (left) semi-solid dyed tops from Lisa Souza Dyeworks create complex, monochromatic variety. The Slouchy Box Hat (right) shows off two-ply yarn spun with small amounts of three different colorways. Photos by Matt Graves and Joe Coca
When John was teaching spinning for pin-loom weaving at SOAR 2022, he arrived with a stack of beautiful handspun projects. We filmed a short video of John explaining how he created four of his projects, including some key tips on making use of handspun color for different effects.
Two of the projects you'll see in the video—the Stormy Seas Scarf and the Slouchy Box Hat—were published in Spin Off! In celebration of John's skill and willingness to share his love of weaving, we've included those projects below. Enjoy watching John share his love of handspun and pin loom projects, and then be sure to get your copy of these two designs.
Current All Access subscribers can log in below to instantly access and download these two beautiful handspun projects.
Stormy Seas Scarf and Slouchy Box Hat PDF Downloads
Enjoy this collection of patterns in this All Access exclusive.