During the summer of 2018, I shared a bit about my blossoming love affair with charkha spinning. My little book charkha travels with me and, whether I am home or away, helps me to find pockets of cotton spinning calm and self-care during busy days. And yet, as most spinners experience along the way, there are those fibers that leave us frustrated and grumbling. Read on to see how I adjusted the preparation of some beautiful green cotton sliver and regained my loving-kindness.
A few ounces of green cotton has been lurking in my fiber stash for quite some time. This particular batch has a shorter staple and a looser, less organized fiber preparation than others I've spun. Often with slivers, I find that I need to slightly loosen the fibers for them to draft easily. But this was the opposite. Finding just the right amount of twist to maintain in the newly formed yarn challenged me and led to far more breakage than I typically experience.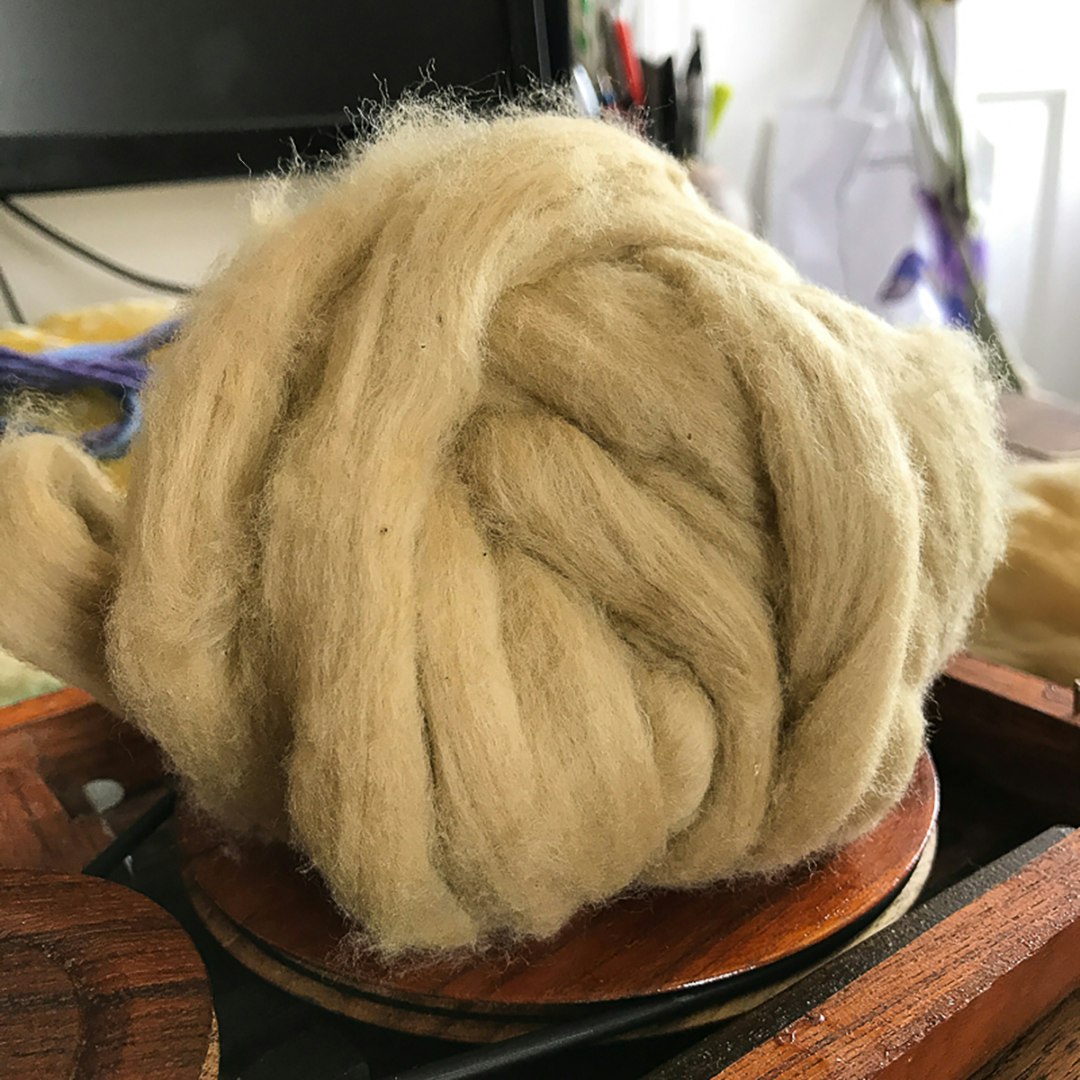 The culprit
I decided to try changing the sliver preparation (where the fibers are parallel to the direction the yarn is being formed) to a puni preparation (where the fibers are perpendicular to the yarn formation, like a wool rolag). Since the fiber was already aligned, I didn't need to recard it. By simply opening the fibers and rolling them up, making punis is quick and easy. After a number of different trials, here is how it works best for me: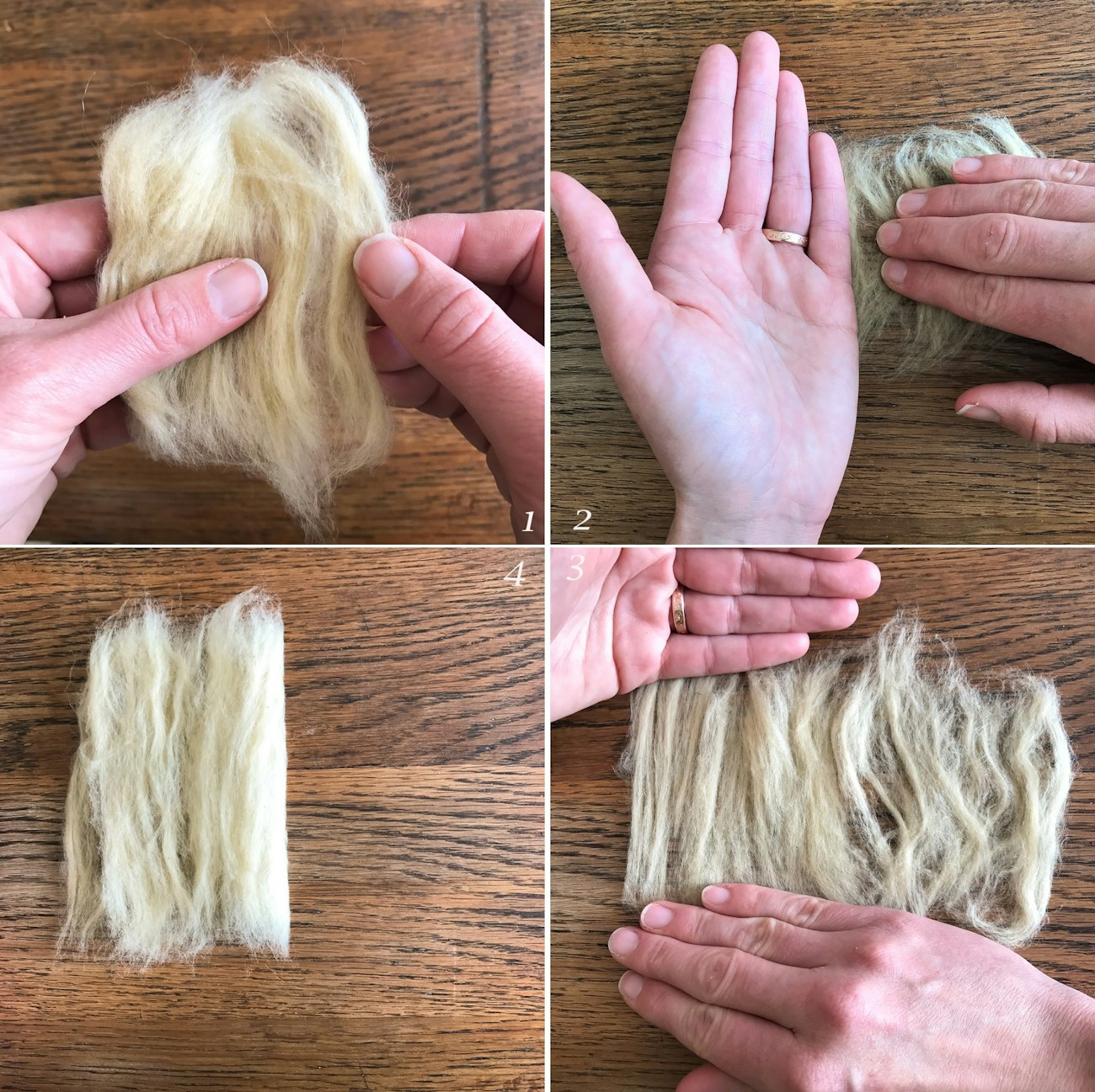 1. I start by gently opening and unrolling a 5" chunk of sliver. With patience, this will look like a flat sheet of fiber.
2. Next is a key step: on a smooth surface, place one hand firmly onto the sheet at one edge with just a little strip of fibers exposed. With your other hand, drag the exposed fibers away from the sheet just a bit. This loosens dense areas and fans the fibers slightly but doesn't pull them out of their vertical alignment.
3. Now place your hands at the top and bottom of the sheet to slightly attenuate the fibers in the vertical direction.
4. I like to then fold this little sheet over, like closing a book.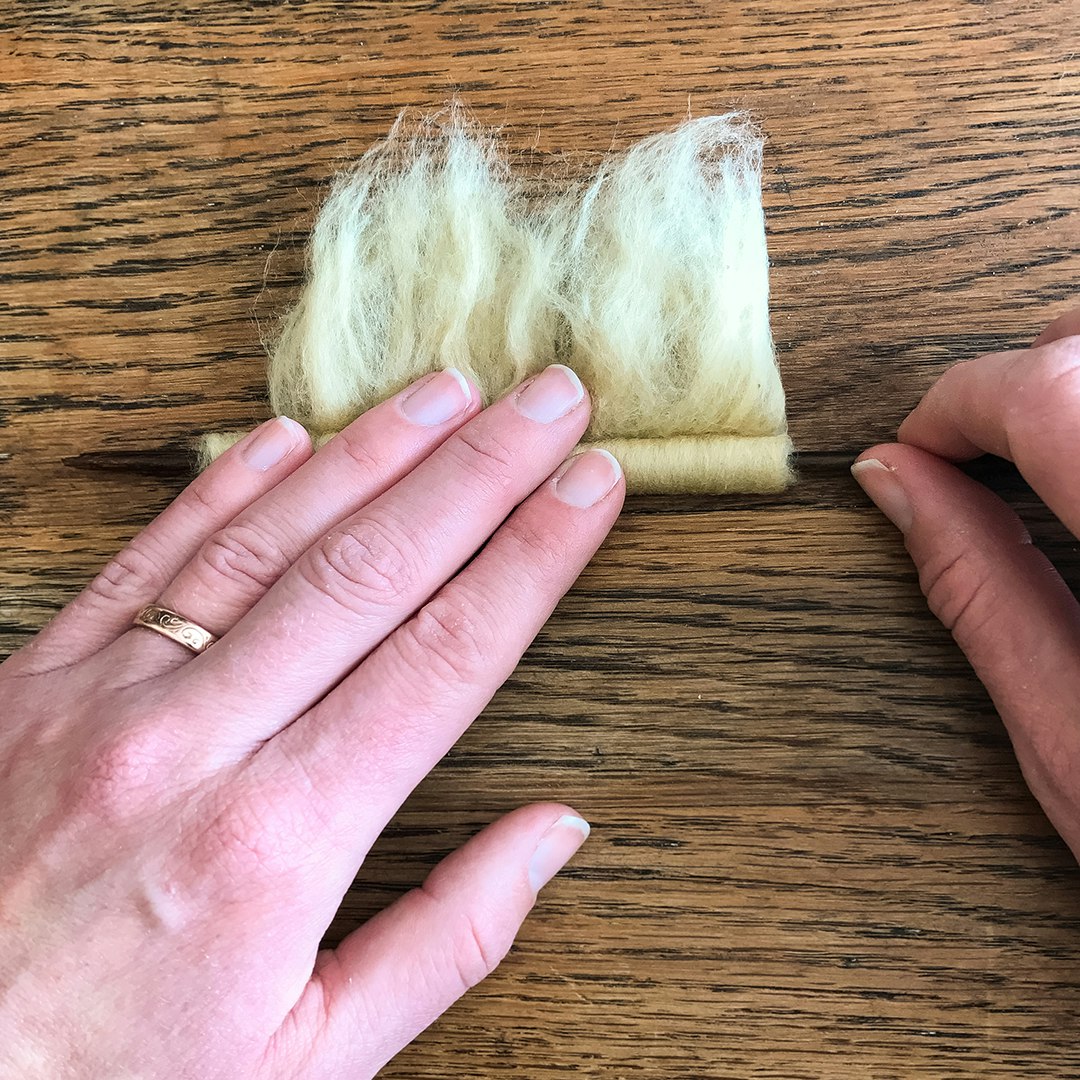 5. Lay a knitting needle on the folded sheet and roll the cotton into a smooth puni. For this fiber, I chose to simply roll it firmly and slide it off the needle without any further tightening. In puni form, this fiber is easy to control and spin—hurrah!
Kate Larson is the editor of Spin Off and spends as many hours as life allows in the barn with her beloved flock of Border Leicesters.
Originally published November 7, 2018; updated March 5, 2021; September 26, 2022.