Looking for a project to highlight your handspun, one that marries creativity and function? Look no further than a cozy cowl. From a rectangle fastened with a fabulous button or secured with a statement shawl pin to a colorful Fair-Isle tube knit in the round, cowls make the perfect handspun project. And there's a cowl pattern available for every taste.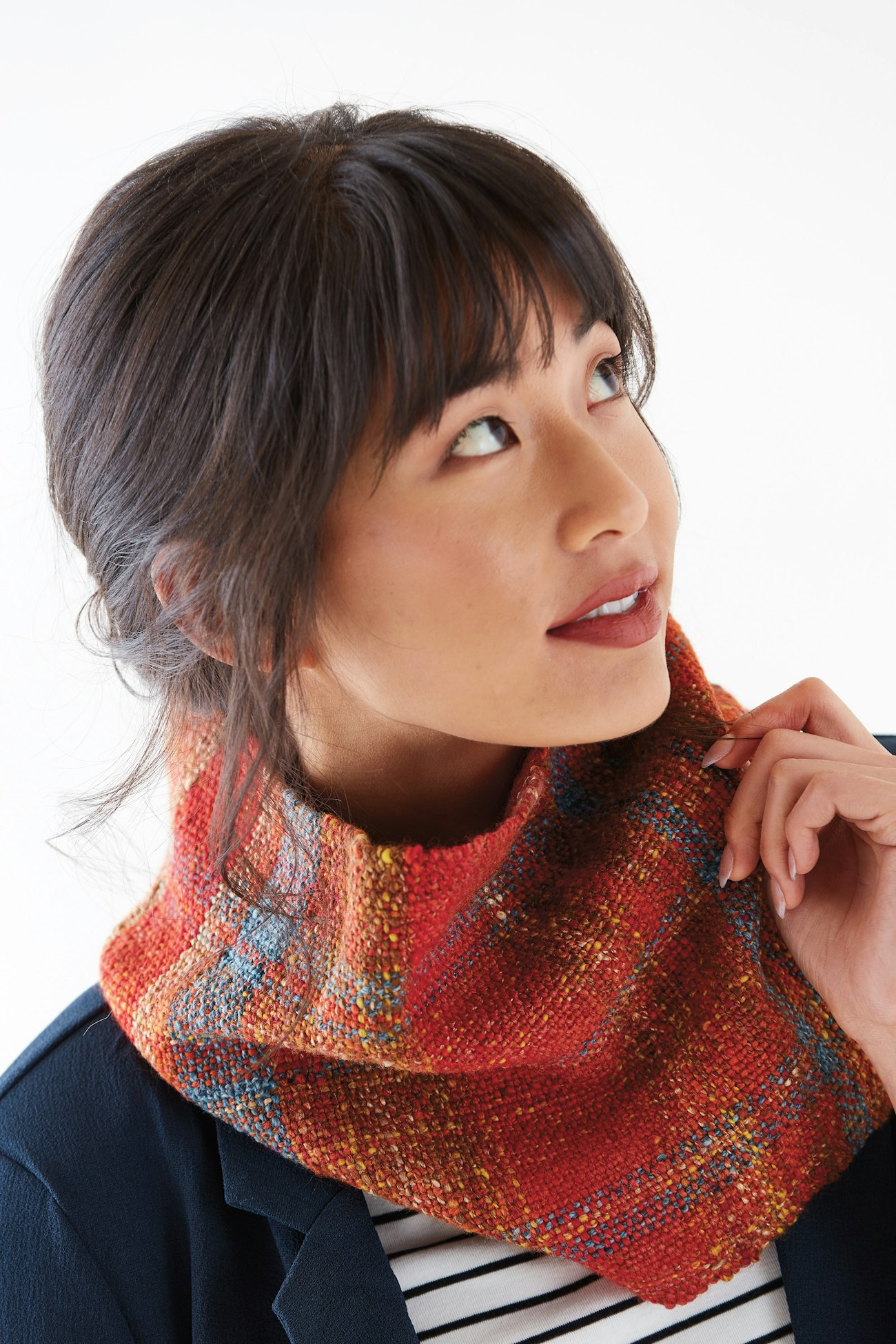 Traveler's Secret Pocket Cowl by Rachel Simmons from the Spin Off Summer 2019 issue. Photo by George Boe
Here are my top reasons to love cowls.
Most cowls require only a few ounces of fiber. For some lacy versions, you'll need only a couple of ounces or less, and even generously sized cowls, ones that loop in layers around your neck, usually average significantly less than a pound of fiber.

One size truly fits most. Unlike with socks and sweaters, you won't need to worry whether a cowl will fit. And in many cases, length or circumference can easily be adjusted by adding or subtracting a few stitches or rows.

Cowls adjust easily to your yarn. Don't despair if your default yarn is your favorite spin. Many patterns adapt easily to slight fluctuations in a yarn's weight, grist, and stitch gauge.

Shaping won't interfere a with a complex stitch pattern. Most cowls have few if any increases or decreases, so you won't need to work out how to add and subtract stitches to keep in pattern.

Cashmere, bison, yak—oh, my! Showcase a luxurious fiber or blend. That special bump has been marinating long enough. Life is short! Spin the fiber into yarn for a sumptuous cowl.

Explore a new technique without investing a ton of time. Check off a skill on your to-spin list. A cowl project will show off your efforts.

–Hand-dyeing
–Colorwork
–New-to-you stitch
–Energized singles
–Weaving
–Art yarn

You can never have enough cowls in your wardrobe. Cowls can add a dash of bright color to a neutral jacket, dress-up a ho-hum outfit, and of course, help you keep warm in cold climates or overly air-conditioned buildings.
Oh, and they make a great gift, too. That's 8 reasons to love handspun cowls!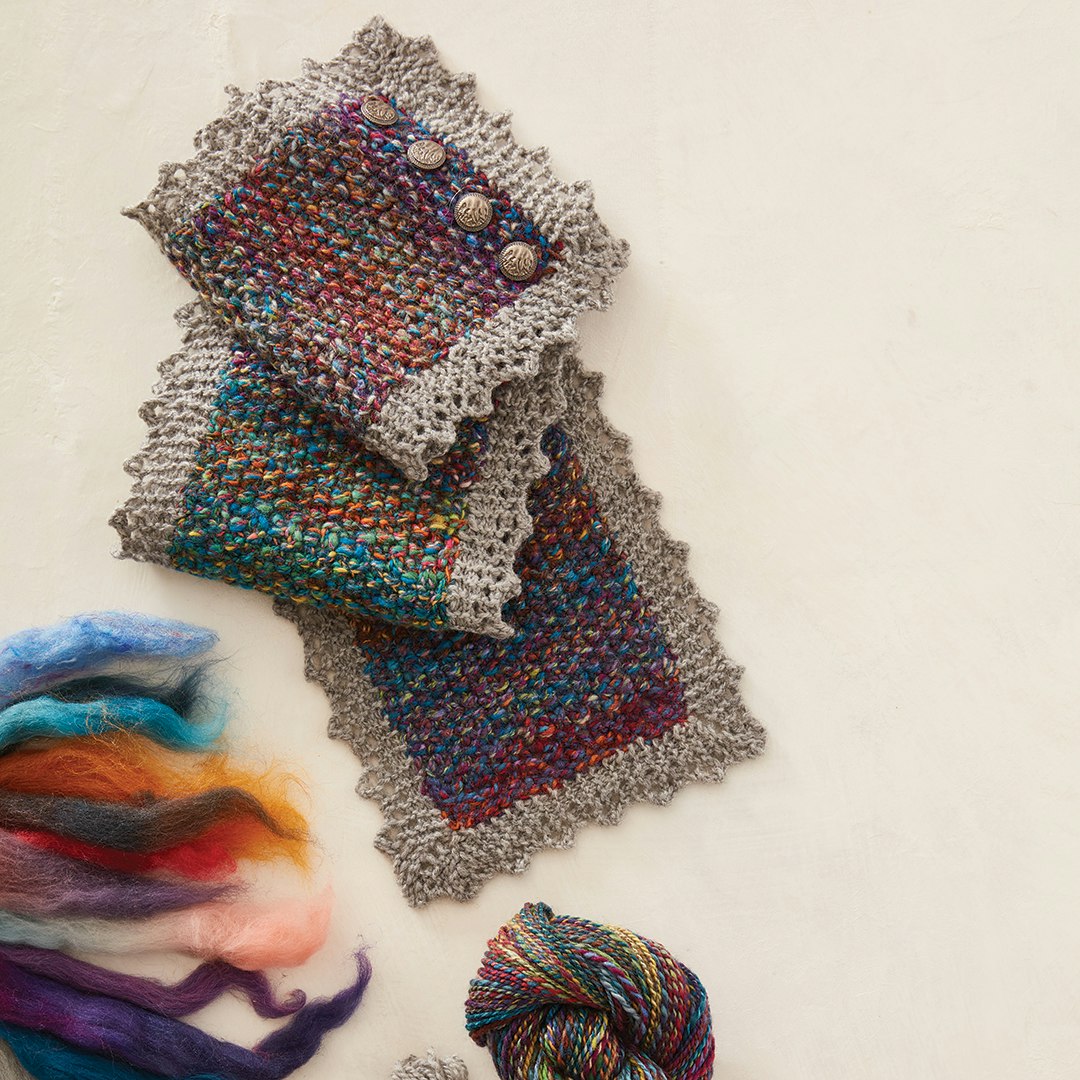 Crayon Flake Cowl by Sharon Barnes from the Spin Off Winter 2018 issue. Photo by George Boe
Download your free copy of the new eBook, 7 Cowls to Spin, Make & Give from Spin Off. All seven cowls shown above and below are included.
Elizabeth Prose is a former associate editor of Spin Off.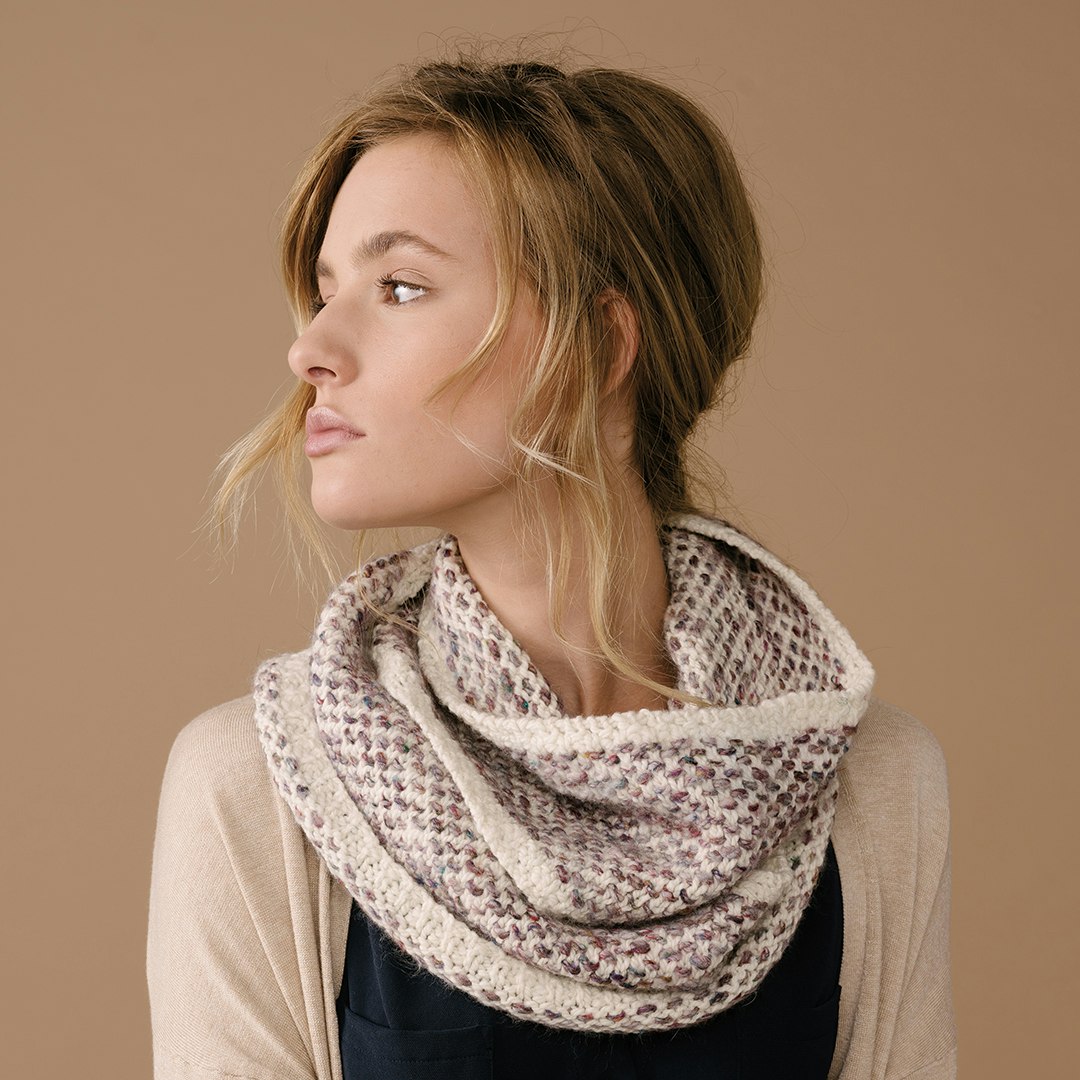 Rainbow Fish Infinity Scarf by Stefanie Johnson, Spin Off Fall 2019. Photo by Caleb Young/Goodfolk Photography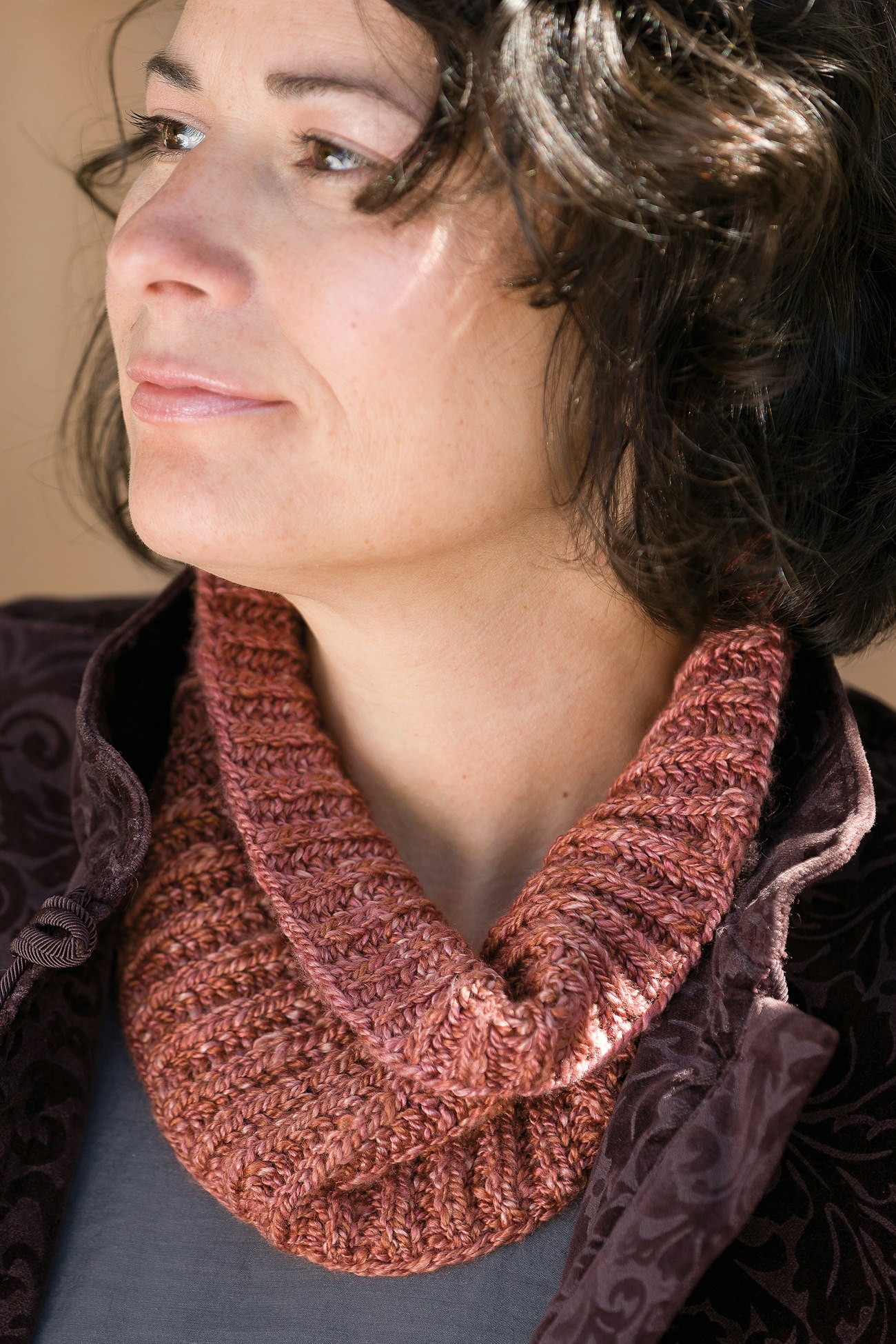 A Penny for Your Thoughts: Neck Warmer by Elizabeth Prose, Spin Off Fall 2012. Photo by Joe Coca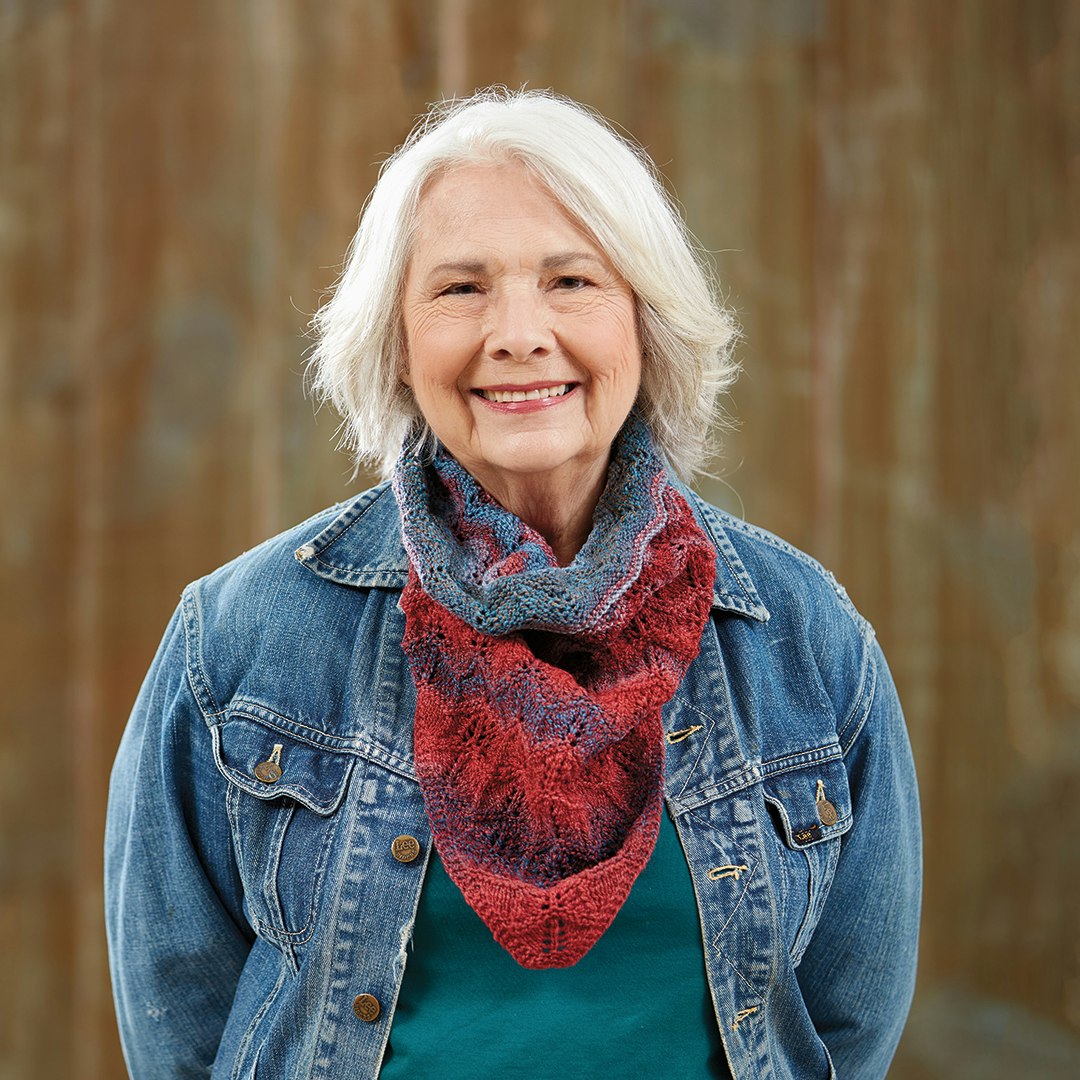 Long Thread Media cofounder Linda Ligon is wearing the Cowgirl Cowlette designed by Daniela Nii, featuring handspun by Anne Merrow, from the Fall 2017 issue of Spin Off. Photo by George Boe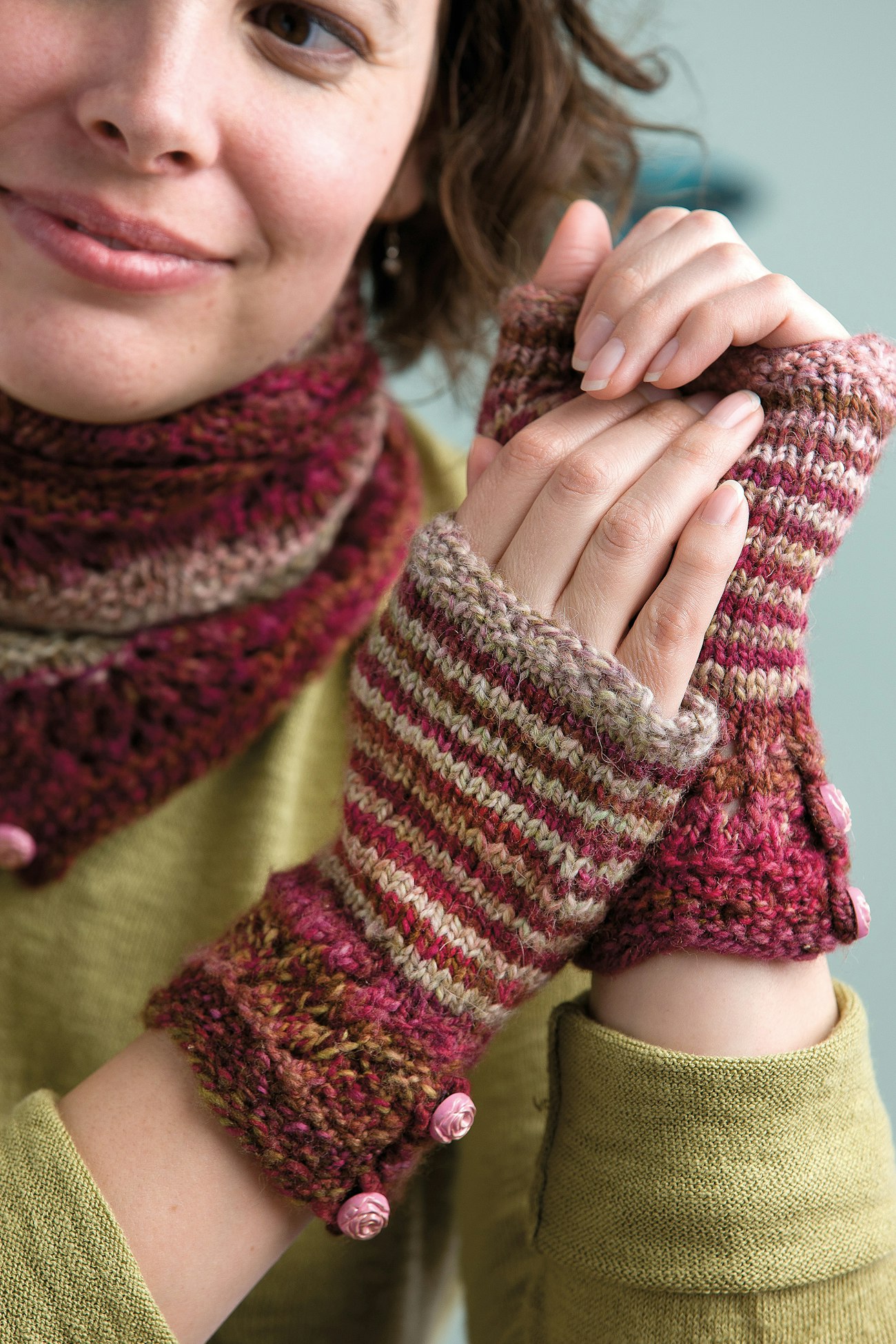 Blenheim Roses Cowl and Mitts by Anne Podlesak, Spin Off Summer 2012. Photo by Joe Coca