Whether you remake, renew, recycle, or reuse, mending is on-trend and spinners have it covered. From stitching worn spots in our beloved sweaters, socks, and scarves to drumcarding a batch of leftover fibers into glorious batts, we are constantly exploring new paths.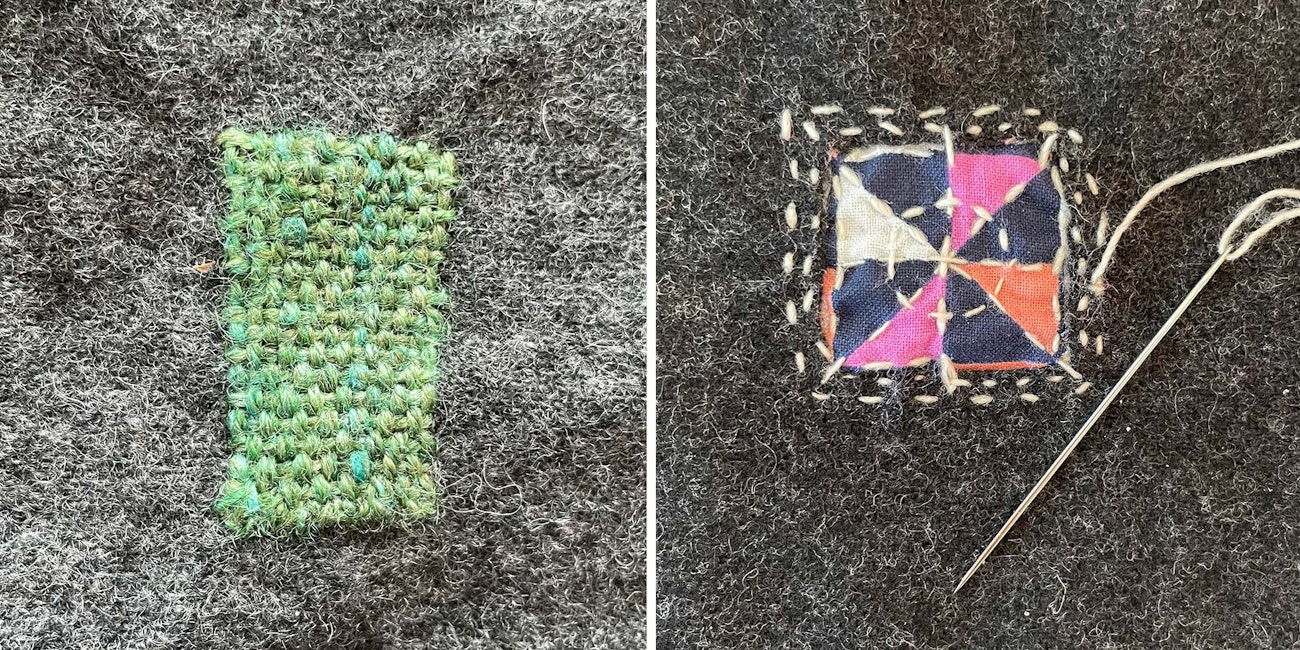 Left: Woven wool fabric mended with BFL-silk handspun using a small mending loom. Right: Woven wool fabric mended with a calico patch, which was stitched in place using handspun cotton.
Share your mending photos with Spin Off !
Visible mending can add a pop of color and a good dose of character to any wardrobe staple. From revitalizing sweaters with glorious handspun patches to a favorite mending method for extending the life of handspun socks and everything in between, we'd love to see your mends using handspun!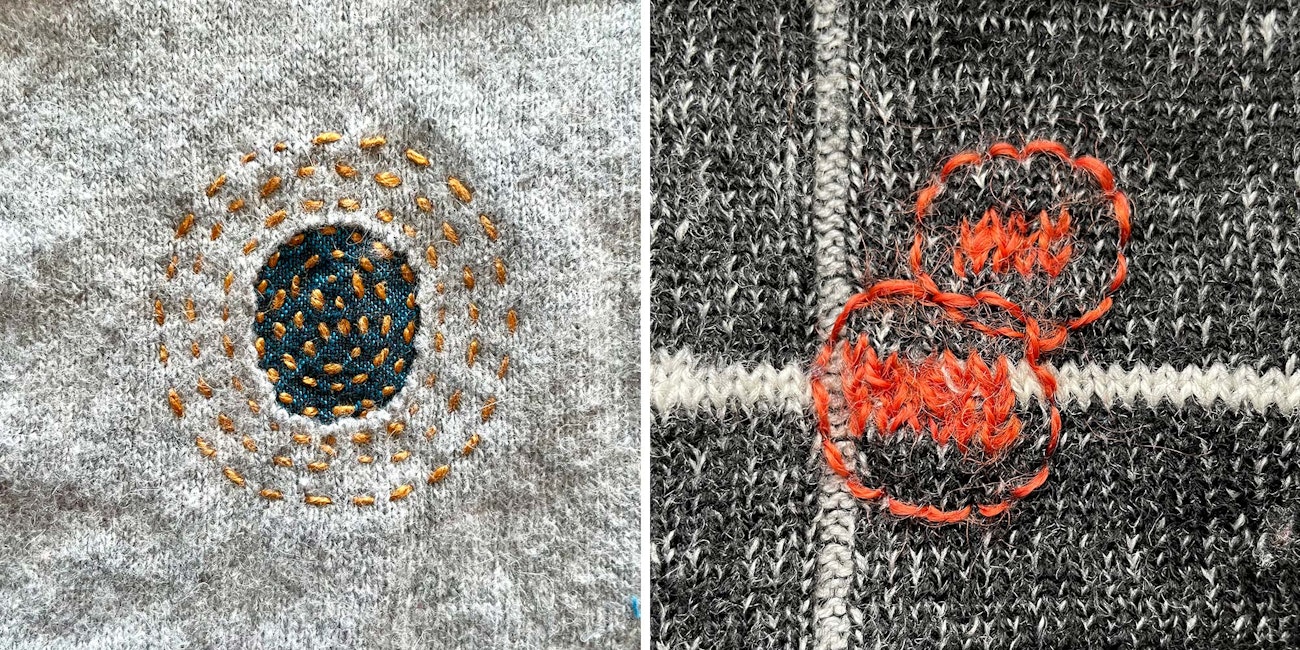 Left: A fine, knitted wool sweater mended with a scrap of cotton fabric stitched in place with handspun silk. Right: Knitted wool sweater mended with handspun wool using duplicate stitch and backstitch.
Simply share a photo and a few words about your article of clothing by January 23, 2023, by clicking here, and we'll select a sampling to feature in the Spring 2023 issue of Spin Off.
Happy stitching!
Submit your photos here!
Submissions are due January 23, 2023.