Many of us are spending much more time at home due to the pandemic. Turning to our craft helps us stay balanced and sharing our progress with friends online helps us stay connected. Here's my "what I did during the pandemic" project.
First, a few words on how I selected my spinning project. I needed a project that provided instant gratification. I wanted to spin and get something on my knitting needles without too much planning and concentration. My default yarn tends to be on the thinner side, so the pattern needed to use laceweight. Also, the stitch pattern had to be easy to memorize. My search led me to try a spinning project using energized singles.
The pattern I chose, the Stone & Fire Cowl by Amy Tyler, available in the new free eBook 7 Cowls to Spin, Make & Give from Spin Off, knit up beautifully in the gradient-dyed braid I bought myself for Valentine's Day last year. Amy wrote in depth about spinning and knitting with energized singles in the Spring 2018 issue of Spin Off, but you can find all of this great information on our website, too.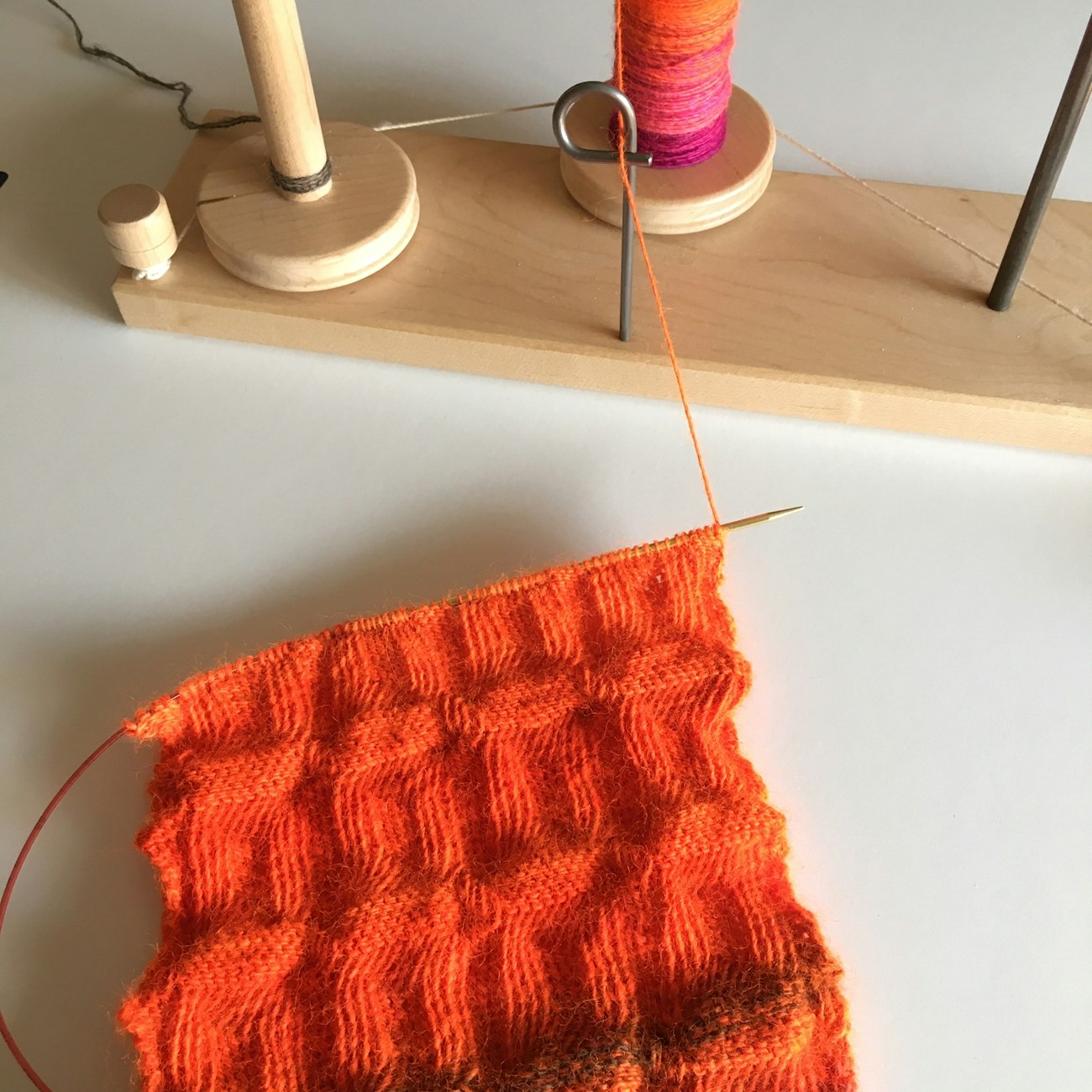 Spinning for energized singles allowed me to use up all of the nervous coronavirus energy I was storing in my system. A little extra twist in the yarn was a bonus! Plus, there's no need to ply the singles or finish the yarn. Yes, you read that correctly. I could skip these often-required steps. I could knit straight off of the bobbin. Isn't the yarn prone to kinking, you ask? Well, yes, but I followed Amy's advice and tensioned the bobbin on my lazy kate, and I had little trouble knitting once I cast on and got started.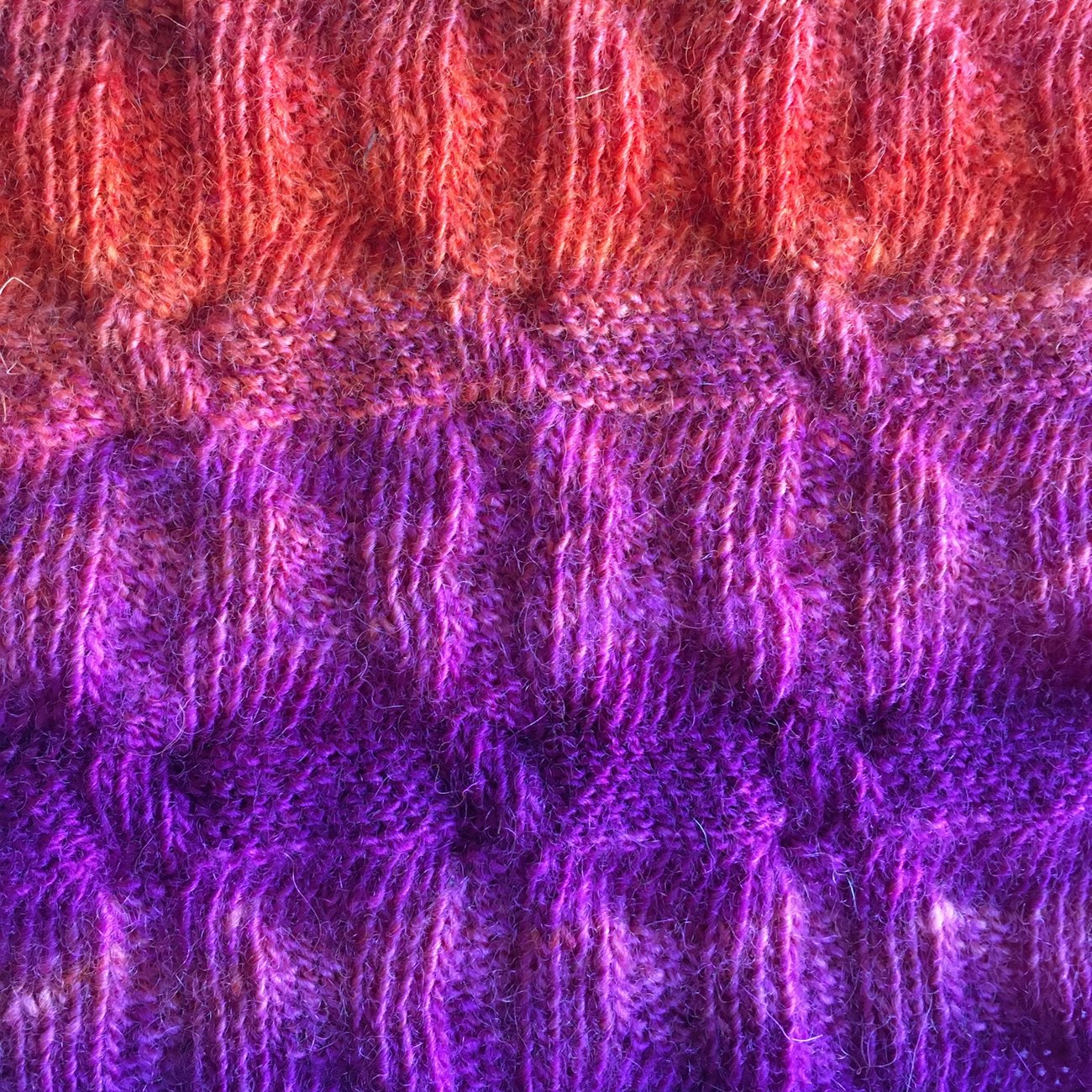 In no time, I was binding off. Amy also suggests blocking with a light touch. I didn't want to lose all of the three-dimensional qualities that drew me to the cowl in the first place. I laid out my cowl to dry without pulling out the peaks and valleys in the stitch pattern. And instead of using buttons, which I could not go to the store to buy (some things just must be chosen in person), I used a kilt pin to secure the cowl.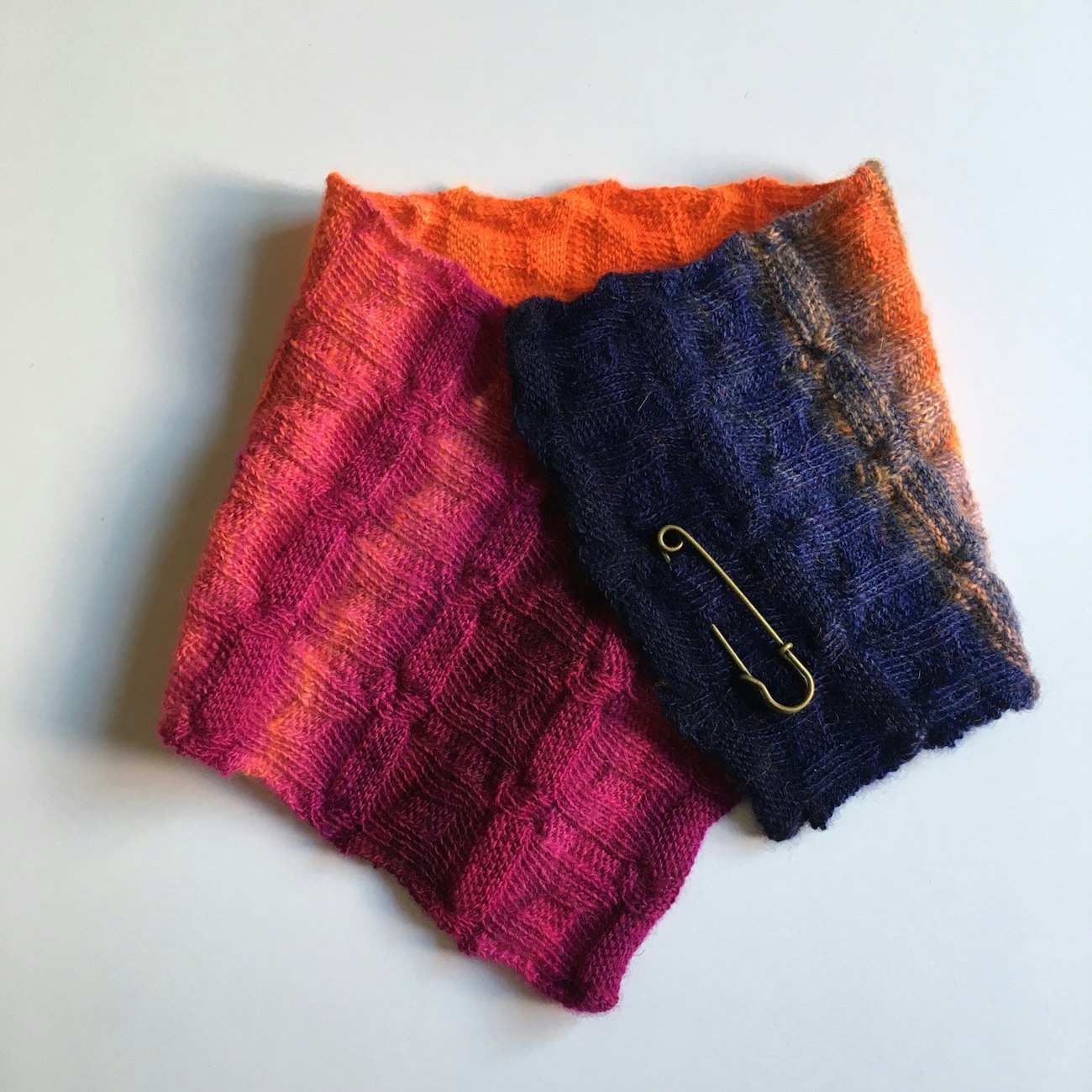 If you are looking for an group to spin and make with, join us over on Ravelry for our annual spinalong where we're making—you guessed it—handspun cowls. It's not too late to join this easy-going gathering of makers.
Hope you'll stop by and spin!
—Elizabeth
Published May 20, 2020; updated January 15, 2021.