The long-awaited Spin Off Autumn Retreat (SOAR) is back for 2022. We're packing our bags for the serene lakeside locale of Lake Lawn Resort in Delavan, Wisconsin. Along with a handful of beloved instructors from past events, we're excited to welcome a new group of instructors at the event for the first time. We'd like to introduce you to an amazing group that we know and believe in, and that we think everyone should have a chance to know more about.
Rebecca Mezoff is known for her award-winning tapestries created on a floor loom, but when she heads out to hike in the Colorado wilderness, she takes a different kind of weaving. Packing a small frame loom, tiny Turkish spindle, and a few handfuls of fleece in her hiking gear, she creates tiny, delightful tapestry sketches. As she wrote in Spin Off Spring 2017, weaving tapestry requires an understanding of the reflectance and twist of the yarn, perfect tricks to keep in any spinner's bag. You can find more of Rebecca's work on her website.
Rebecca Mezoff takes her tapestry weaving on the go! Photo by Rebecca Metzoff
Louie García is a schoolteacher by day, but his teaching doesn't stop in the classroom. In his Pueblo heritage, certain knowledge is sacred, passed along when the student is ready to receive it. Louie participates in preserving the knowledge traditions of his culture and also offers classes to non-Pueblo fiber arts enthusiasts. With interests in ancient spinning, weaving, and fibers, he collaborates in the Cedar Mesa Perishables Project, re-creating textiles from archaeological remnants. One of his replica pieces appeared on the cover of Spin Off Summer 2020.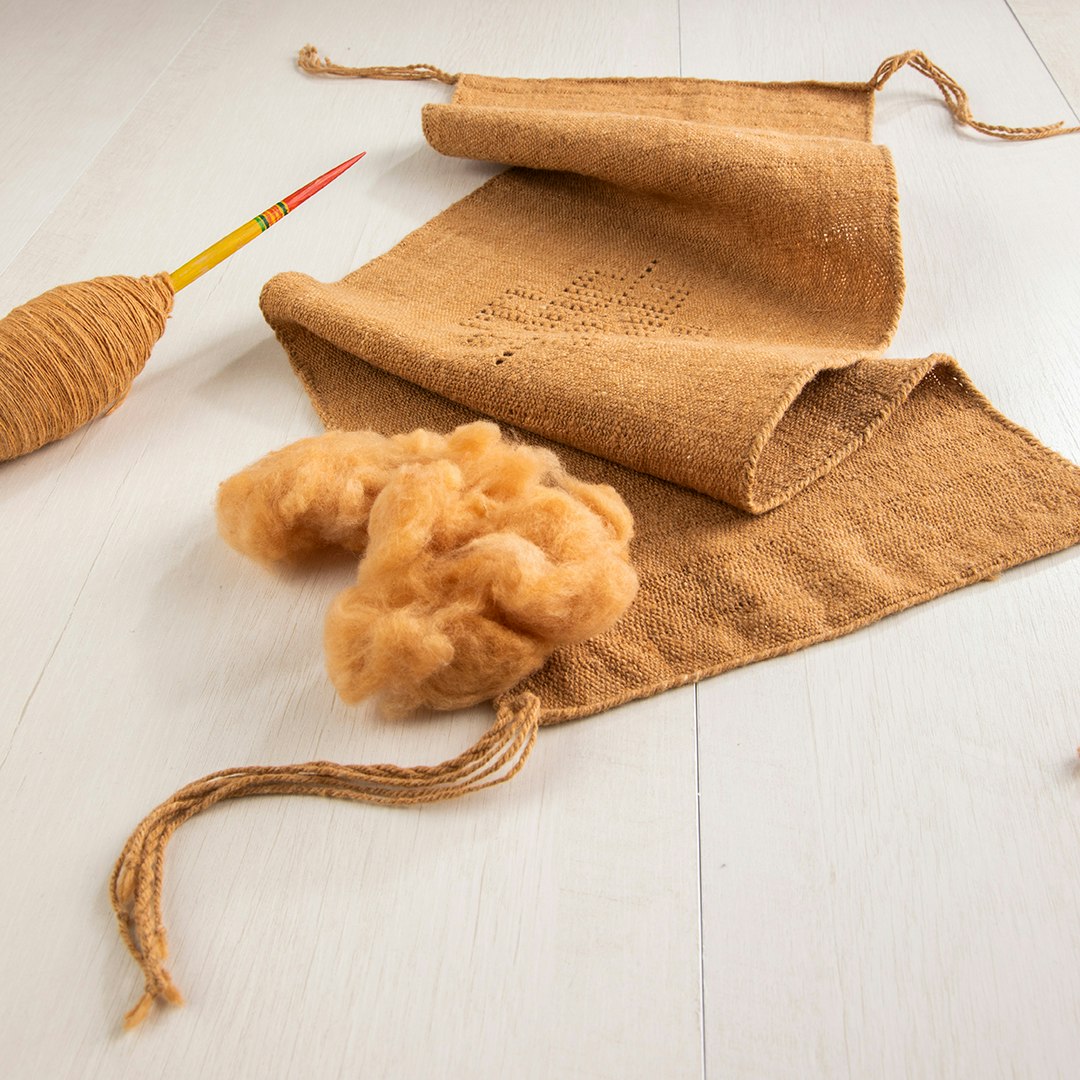 Louie García's Gauze Weave cotton textile featured on the cover of Spin Off Summer 2020. Photo by Matt Graves
Dia Robinson's joyful, imaginative approach to fiber leads her to create spectacular, colorful blends. When an image catches her eye, she selects fiber and carding tools, then transforms that spark into rolags and batts with rich layers of color and texture. She lets us have a peek into her studio with a video project called the Inspire Blend Series, where she walks through the process of representing an image in fiber form, step by step and layer by layer. Her colorful batts and rolags are the result of careful planning and creativity. Dia is active on Etsy, Facebook, and Twitter.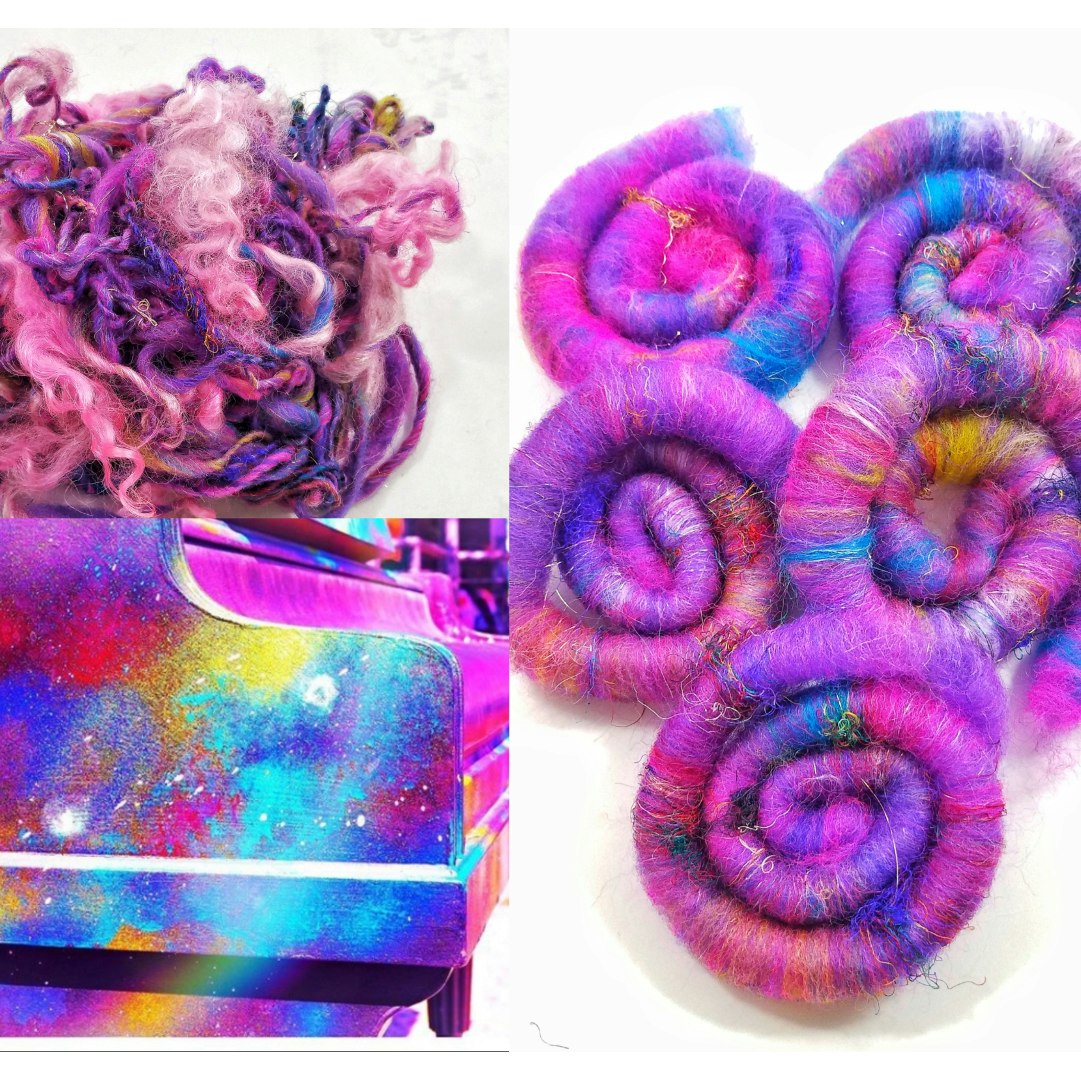 Dia will be teaching how to blend fiber colors and textures from inspiration images. Photo by Dia Robinson
Stefania Isaacson doesn't just teach spinning and natural dyeing—she also brings her fibers to wool festivals throughout the country through her company, Handspun by Stefania. Her booth is always stocked with color along with handmade baskets, bright polymer clay spindles and buttons, and other fiber goodies. Her book, In Search of the Perfect Green — and Orange, too!, covers natural dyeing from scouring to overdyeing. And she's not just a dyer; she holds the Certificate of Excellence in Handspinning from the Handweavers Guild of America. You can find more about Stefania, including her book, on her website.
Stefania will be sharing her tips on spinning bulky yarns. Photo by Stefania Issacson
Angela Schneider is both a techie and an artist—but above all, she's a teacher. As Long Thread Media's Project Editor, she checks and double-checks our instructions in an impressive range of fiber arts. Her designs have regularly appeared in Handwoven and Little Looms magazines, and she has created everything from narrow tablet-woven lanyards to massive weaving installations in public spaces. With a background in programming and engineering, she relishes getting down in the details to understand a textile. She loves teaching and the opportunity to watch someone's eyes light up with understanding. Learn more about Angela on her website.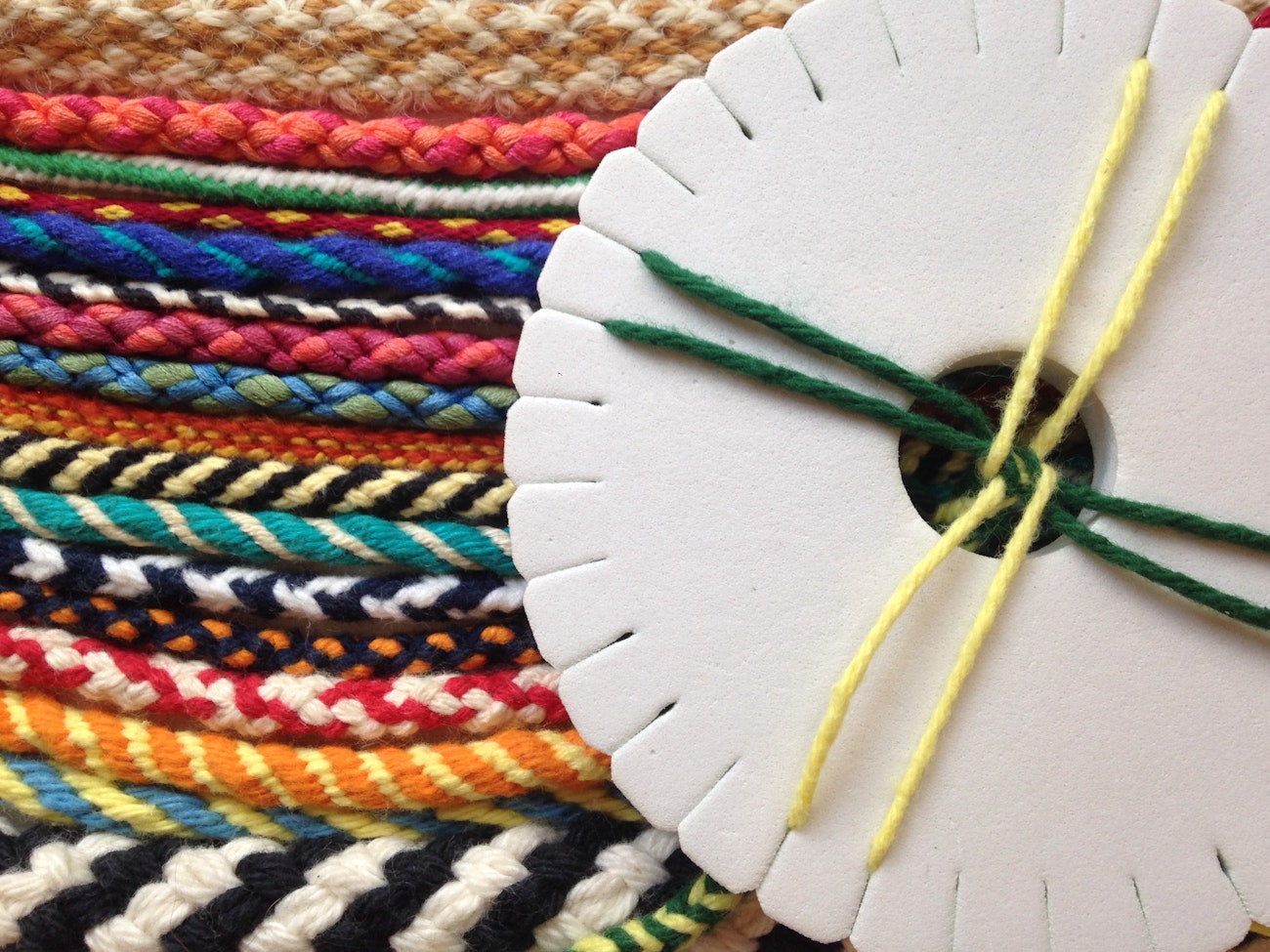 Angela is teaching kumihimo at this year's SOAR. Photo by Angela Schneider
We can't wait to see all of the great work they'll be doing at this year's SOAR event, and be sure to check out their websites to see even more of what they do!