In January 2022 we invited handspinners to join us for a spin-along and to make a bag using handspun and the craft of their choice. For the past couple of months, this cheerful group of makers has dyed, blended, spun, knitted, woven, and crocheted while providing support for each other along the way. Many of the participants customized their bags to suit their needs either for getting out and about or for containing various fiber tools at home. We appreciate their creativity and generosity and asked the spinners to share a photo and a few words about their handspun creations for our first Tote-along. Thank you to everyone that joined in! —Spin Off editorial staff
Dominique Voisin of Marcinelle, Belgium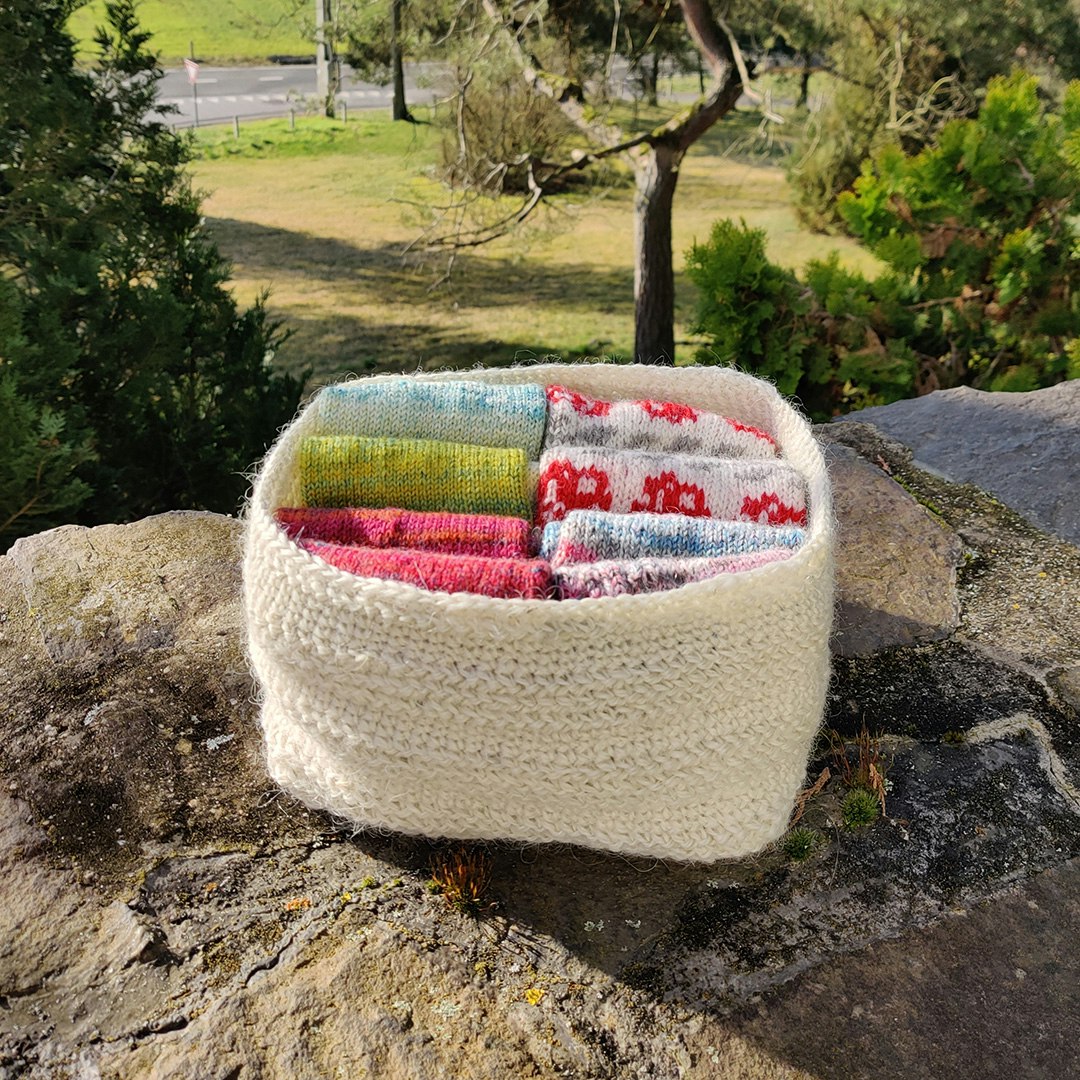 Photo by Dominique Voisin
This is my basket for handspun socks. I used a rare French breed, the Thônes et Marthod—the kind of breed you usually discard for spinning because it's on the sturdy side, with hair and kemp. It was perfect for my basket and holds its shape quite well, straight or folded. Every breed deserves to find its best use.
Sandy Van Liew of Heppner, Oregon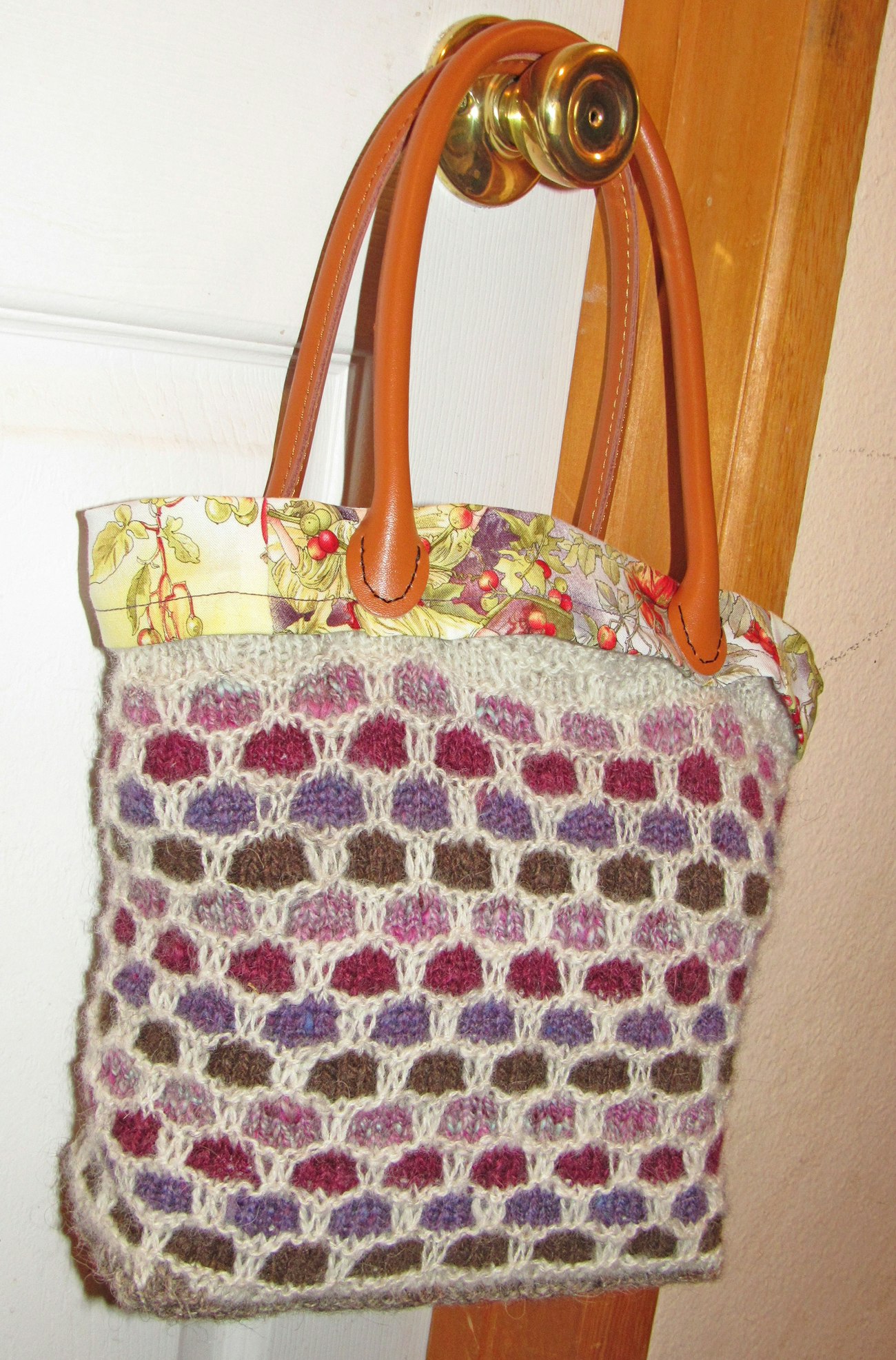 Photo by Sandy Van Liew
My choice of handspun yarn is Karakul (overspun for the base), 3 shades of Shetland, Corriedale, and Merino. I used pre-dyed rovings and natural-colored rovings. I modified a pattern from Knitting Green—the "On-the-go Bike Basket-Purse"—and used a honeycomb design. I made a fabric liner with berries to match the "berries" in the honeycomb and added leather handles.
Jennifer Comstock of Edmonds, Washington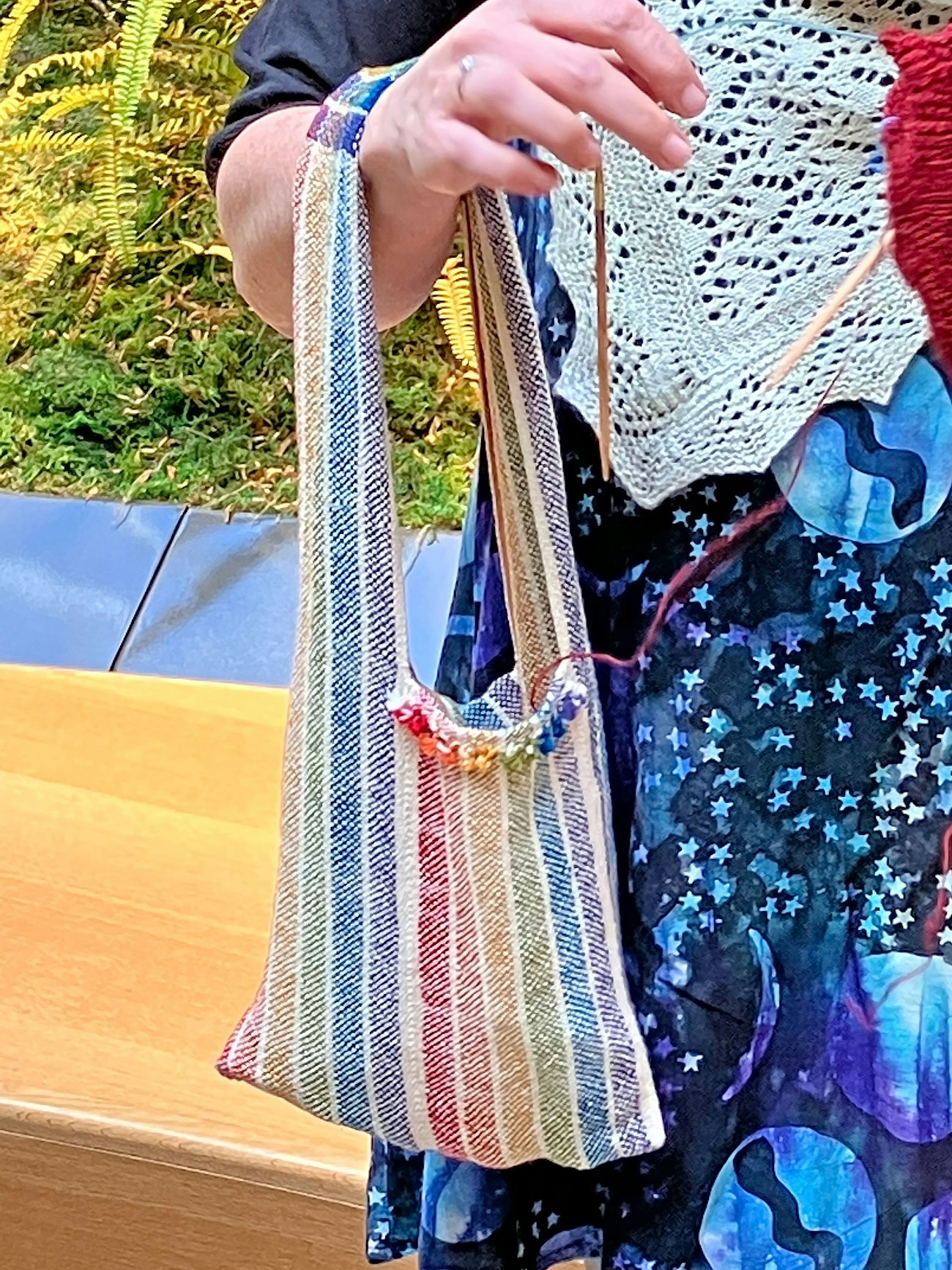 Photo by Charley Comstock
I made a little one-strip bag on my Cricket loom. The rainbow colors are DHG Dyed Cotton Sliver, and the natural white is Brookmoore Easy-to-Spin cotton.
Want to see more lovely creations from the Tote-along? Watch for the Fall 2022 issue of Spin Off.