The Shetland hap—iconic and historic—is an ever-useful wrap. In Shetland dialect, hap means "to cover up" or "to wrap up warmly." Spin Off Fall 2023 is all about carding, so it was a perfect opportunity to explore the history of woolen-spun tradition. Shetland native Elizabeth Johnston shares this living tradition in an article and a pattern, which includes instructions for both square and triangle haps in three different yarn weights. Elizabeth explains that she learned to knit haps by starting with the outside lace edge, working the center of the hap last. I love this approach!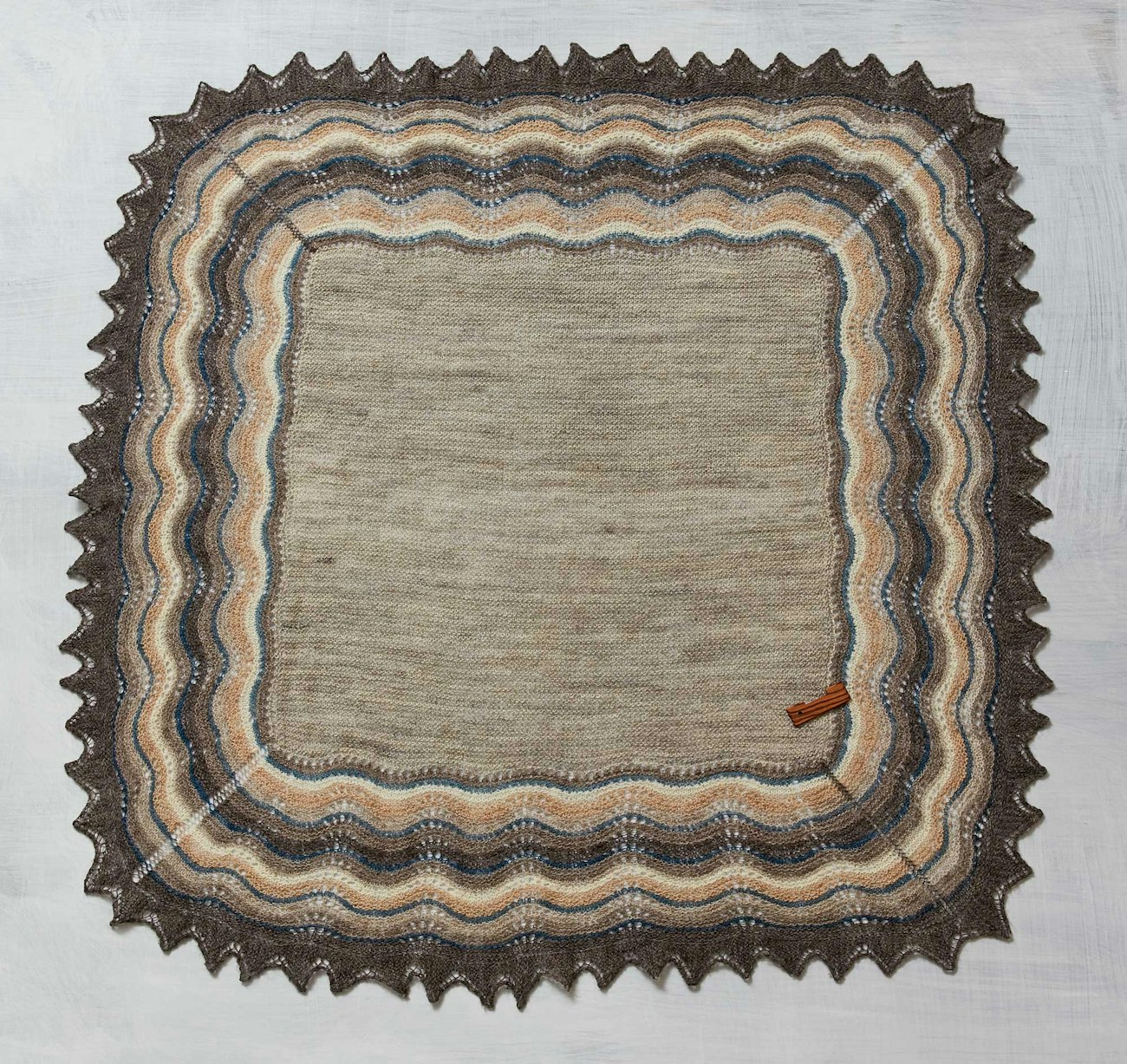 Shetland Old Shell Hap by Elizabeth Johnston. Photo by George Boe
Haps can be knit in all one color or worked with "color in the quarters" to create undulating stripes. In her article, Elizabeth shares that the color sequences are knitter's choice: "You do not have to follow the colors or the number of garter ridges in any color. You can select your own colors and decide on the design of the quarters yourself—that is part of the fun of knitting shaded haps."
I recently used Elizabeth's instructions for creating a half hap (triangle). The featured project in Spin Off focuses on the full hap (square) shown above, so I wanted to share more about my half-hap project here. Get spinning and dye notes and color sequence instructions for my half hap version as a subscriber bonus. We've also included the complete pattern from Spin Off Fall 2023 as a downloadable PDF to make it easy to start knitting your own hap or half hap. I find this to be a quick knit, and I hope you will give it a try this fall! I've already started another. If you want to knit along with me, please send us pictures of your finished hap!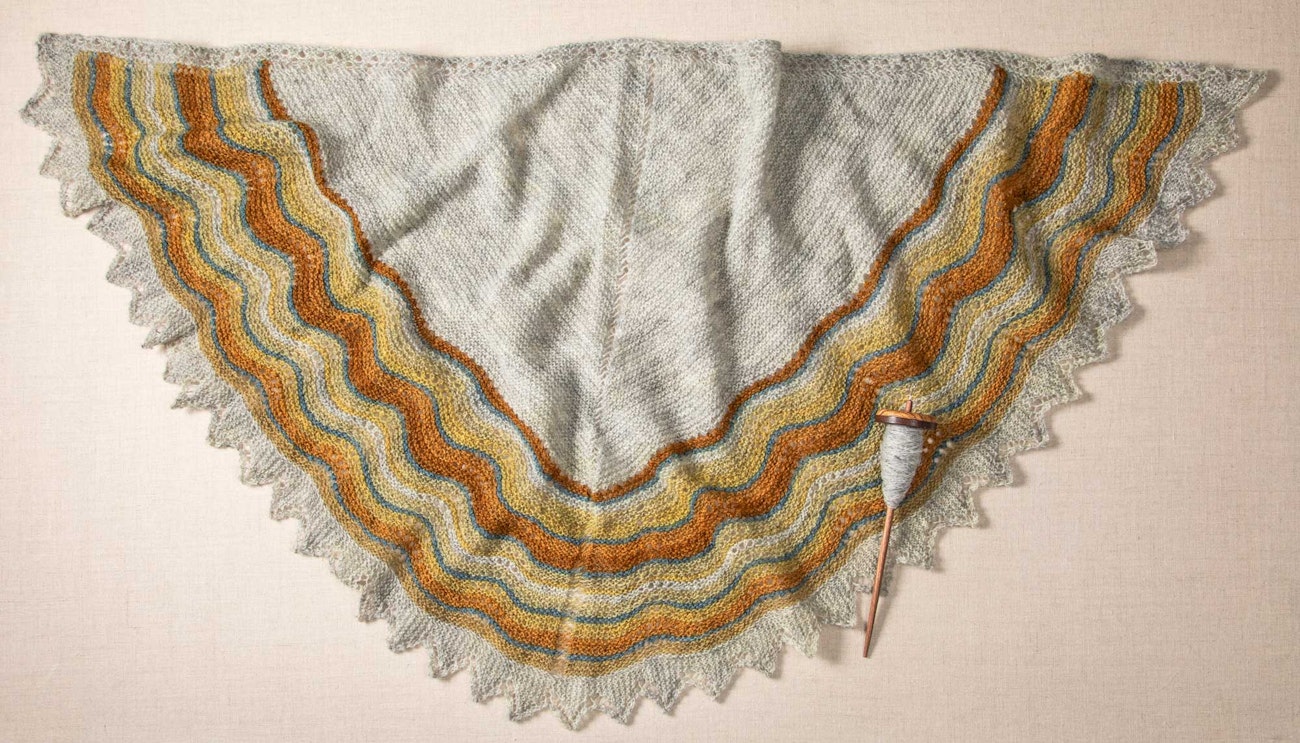 Elizabeth's half-hap pattern starts from the outside lace edge, works through a shaded border, fills in a center section, and ends with a simple lace edge at the top.
Bonus Instructions for Kate's Half Hap + Pattern PDF
I spun up a light gray Shetland fleece using a long draw. Once all the singles were spun, I plied to create a fingering-weight two-ply yarn and then wet finished the skeins. Once the yarn was dry, I wound off a few small skeins that I could dye separately to create a range of shaded colors.