We're rolling up on the halfway point of Spin Off's 2020 Mitt-along—by far our most popular spinalong/knitalong to date! Participants' posts reflect every stage of project completion: from selecting fibers to spinners already modeling their mitts and casting on a second pair. Along the way, mitt-along members of the Spin Off Knitters & Spinners Ravelry group have shared their progress, successes, and a few disappointments. It's an extremely inspirational crew! And it's not too late to join us; we'll be spinning and stitching until March 20, 2020.
If you've been wanting to turn some handspun into a suitable pair of handcoverings for your own mitts, I offer up these pointers gleaned from the group's knitting experiences:
Be prepared for the fact that you may need to frog and reknit a few times until you find the stitch count and/or needle size that works for you.

A mitt cuff makes an ideal swatch. It's a relatively low investment of time and effort, plus a flat swatch wouldn't be as accurate for an in-the-round project.

If you're a knitter who likes to work their mitts at the same time, be sure the needles you use are from the same manufacturer. Needles can differ notably among materials and brand names.

Changing the fit of your mitt can be as simple as going up or down a needle size. Try this first before reworking the numbers in your pattern.

Thumbs have a tendency to feel constricted. Use the next larger needle size to knit the them.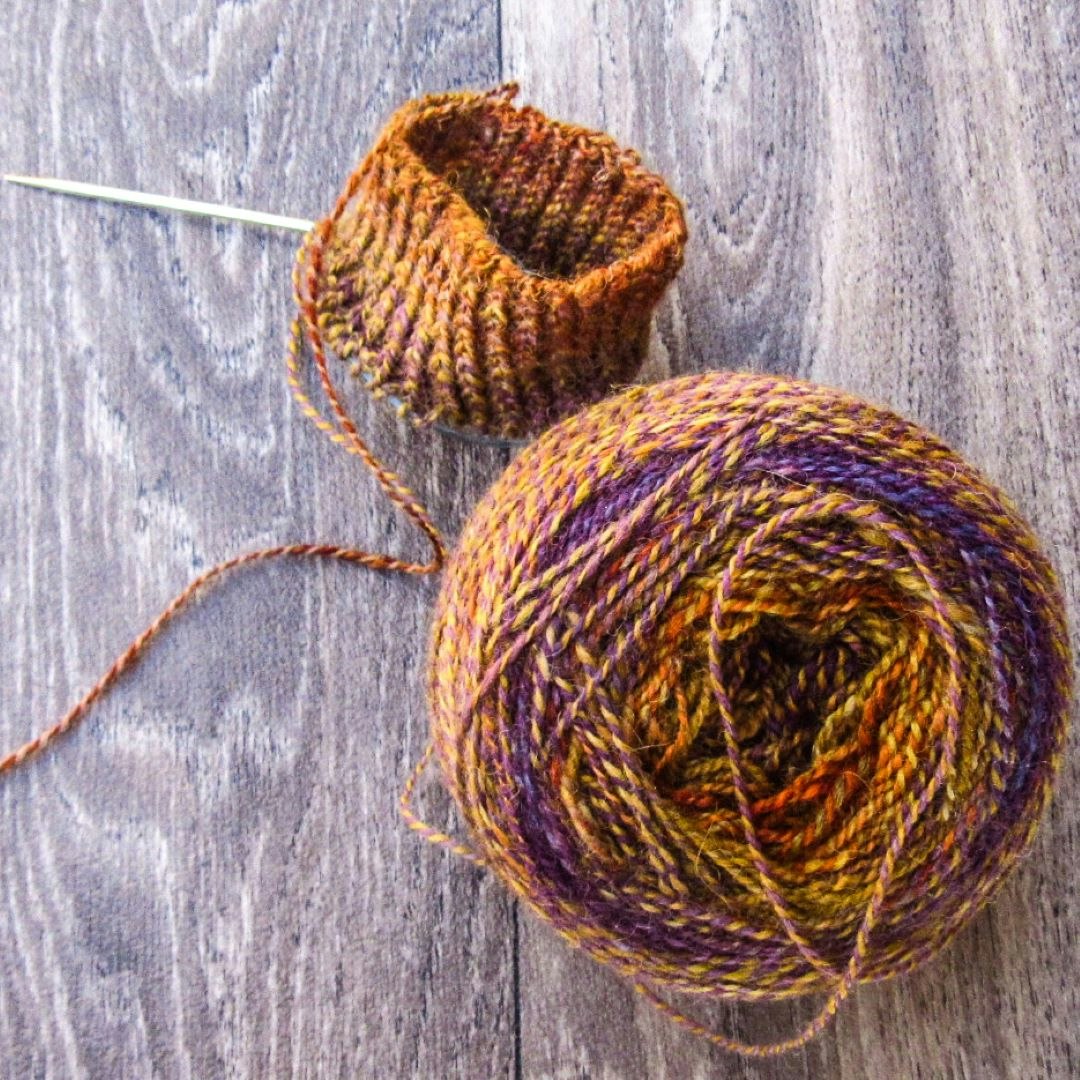 Have any tips for successful mitt knitting? Join the conversation in our Ravelry forum. Not a knitter? We welcome you to create any handspun handcovering you desire, be it crocheted, woven, or tatted. Nålbinding, anyone?
There's still plenty of time left to cover your mitts with handspun!
—Debbie
Follow us on Instagram using #spinoffmittalong, #spinoffmagazine, and #longthreadmedia.