Brand new or vintage, tools hold a special status in our craft. Whether used to apply twist, prepare fleece, or breakdown bast fibers, the right tool for the job can make your precious spinning time a joy. Select the wrong tool and working with it can become a frustrating chore. Spin Off Fall 2020, our annual tool issue, investigates the abundance of spinning tools, old and new.
Do you hold a special, time-worn tool dear? Is there a particular modern innovation that solves a pesky handspinning problem? Have you made adjustments to a century-old spinning wheel and adapted it to spin contemporary yarns? What fiber-prep tool can you not live without? Share your know-how and experiences with us!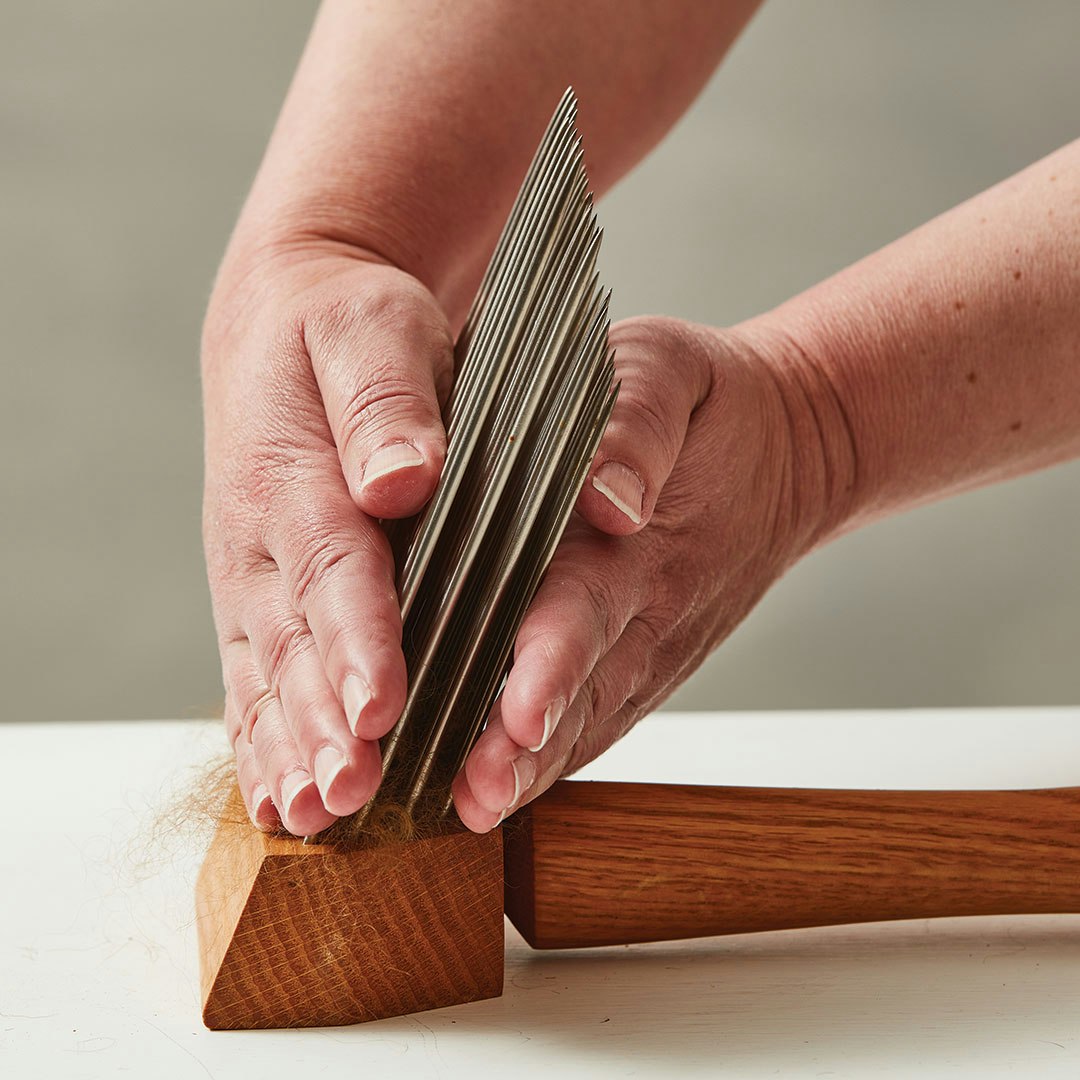 Spin Off Fall 2020: Ancient Craft, New Tools 
Our annual tool issue explores the heady mix of antique and modern implements in our spinning community. Ground-breaking textile tools can be used to spin primitive wools, while glorious handpainted fibers might fill bobbins on antique wheels. Is there a technique you've adapted for modern fibers, textures, and tools?
Submissions due: December 18, 2019.
We are looking for:
Feature articles—stories, profiles, history.
Handspun projects—instructions using knitting, weaving, crochet, or other techniques with handspun yarn. How-to articles—tell us how it is done.
Have an idea that doesn't fit our theme? Send it to us, too. We may be able to use it in an upcoming issue.
Questions? Contact us at [email protected].
Submissions due: December 18, 2019.
We will notify you of our decision by January 10, 2020.
Articles and projects due: March 4, 2020.
Submissions Form Spin Off Fall 2020
Contributor's Guidelines
Photo Guidelines
Do you want to be added to the Spin Off Call for Submissions email list? Sign up here.