For those of us working with fiber and textiles, opportunities to explore color are inexhaustible. It doesn't matter if you approach color with fearless abandon or careful planning, color + fiber offers a lifetime of exploration. An experienced natural dyer might be a beginner when it comes to fiber-prep techniques, a longtime spinner might be ready to dip a toe into the world of acid dyes. There are always new ways to push our work forward and have a blast while we do it!
Our annual Spring color issues aim to inspire makers of all stripes in our community, and we want to hear from you! This year's theme, Depth of Shade, refers to the search for saturation and the vibrant thread that pulls us forward to learn more. Tell us about the unforgettable scarlets extracted from lac in Laos. Have you gone searching for the history of Turkey Red? Perhaps you've been exploring handpainting techniques using natural-dye extracts. Do you have any tricks and tips for dyeing unspun fibers without felting? Or maybe you've spent time exploring the results of acid dyes on protein/cellulose fiber blends.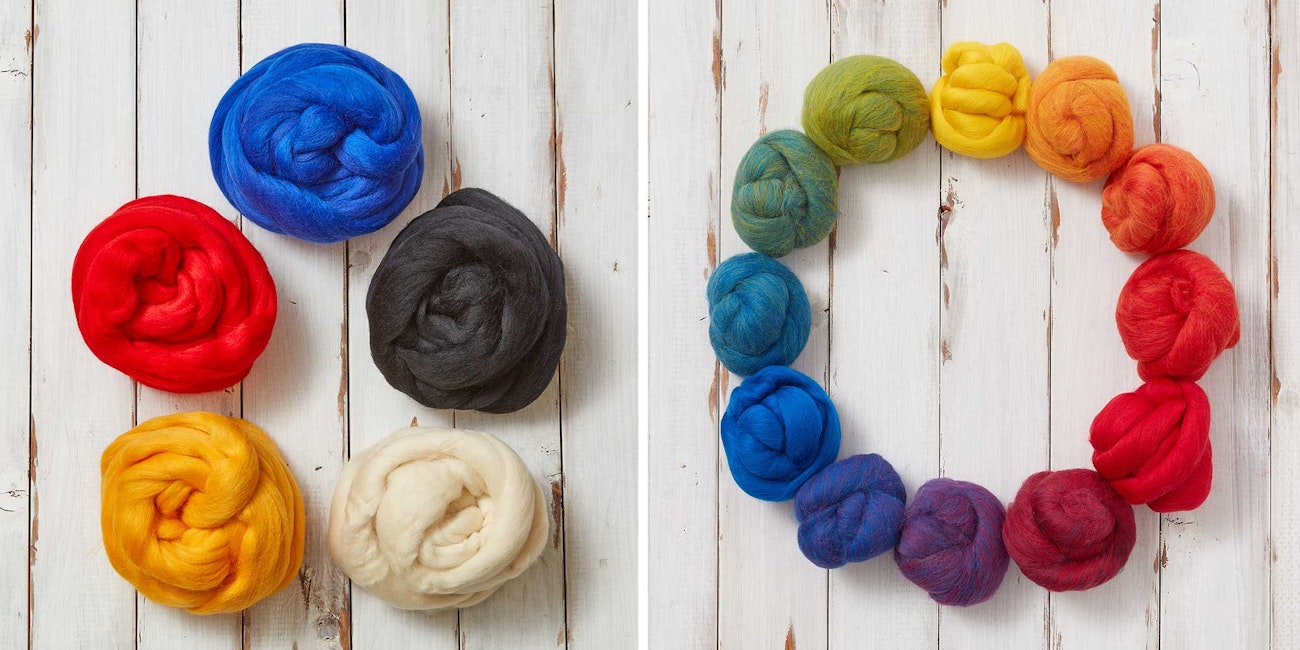 Esther Rodgers shows how use a basic palette of hues to handcomb a color wheel in Color Blending for Spinners. Photo courtesy of Long Thread Media
Our Spring issues also place a strong focus on working with color sans dyepot. Do you have strategies for creating ombré color effects? Do you have an idea for an amazing sweater or wrap that makes the best use of handpainted braids? Do you have a great rigid-heddle project that makes great use of chain-plied plaids?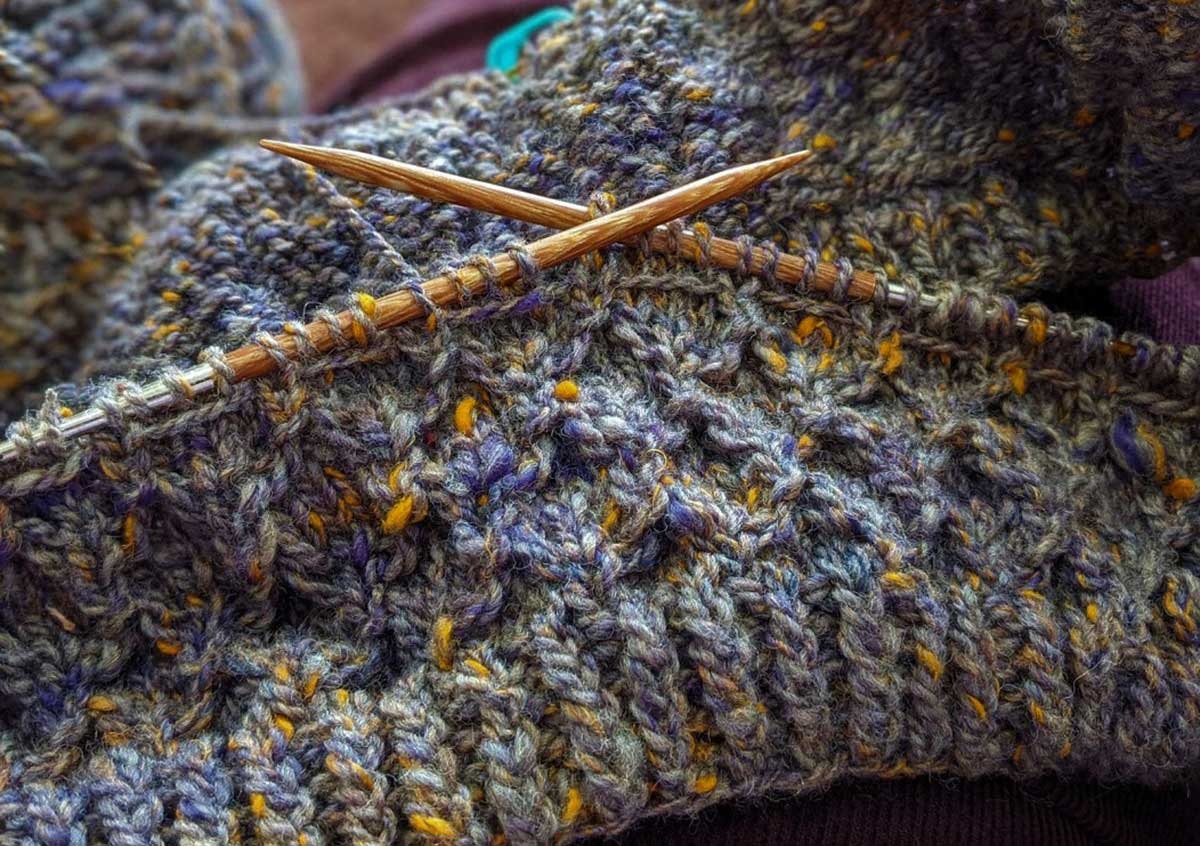 Sondra used a blend of gray wool mixed with pops of purple and yellow (complementary colors) to create a fabulous tweedy texture. Photo courtesy of Sondra Gingery
Join us in the Spring issue of Spin Off as we celebrate color!
—Kate Larson, editor
Share your article and project proposals for the Depth of Shade issue of Spin Off.
Submissions due: May 22, 2023
We are looking for:
Feature articles—stories, profiles, history.
Handspun projects—instructions using knitting, weaving, crochet, or other techniques with handspun yarn.
How-to articles—tell us how it is done.
Web content—if you have an idea for a shorter piece, about 300 to 500 words, please submit your proposal to us. 
Have an idea that doesn't fit our theme? Send that to us, too! We may be able to use it in an upcoming issue. 
Use our convenient online submissions form to send us your article and project proposals and attach photos and sketches, too.
Do you want to be added to the Spin Off Call for Submissions email list? Sign up here.
Forms and information: 
Online Submissions Form Spin Off Spring 2024
Spin Off Contributor's Guidelines
Questions? Contact us at [email protected]. 
Submissions due: May 22, 2023
We will notify you of our decision: June 2023
Articles and projects due: August 4, 2023
Do you want to be added to the Spin Off Call for Submissions email list? Sign up here.