Spinners are a wildly creative group. For some, this is expressed in bold, textured skeins drenched in vivid hues. Other spinners might not think of themselves as artistic types as they unflinchingly adapt a combed top into a lofty batt or knit their handspun into a sweater that is peppered with creative modifications.
In fact, there are so many different ways to be creative as a handspinner that it can all feel a bit daunting at times. Adding structure to your practice—a framework as individual as yourself—can help you explore further afield. Adding structure to the creative process can make us all more creative!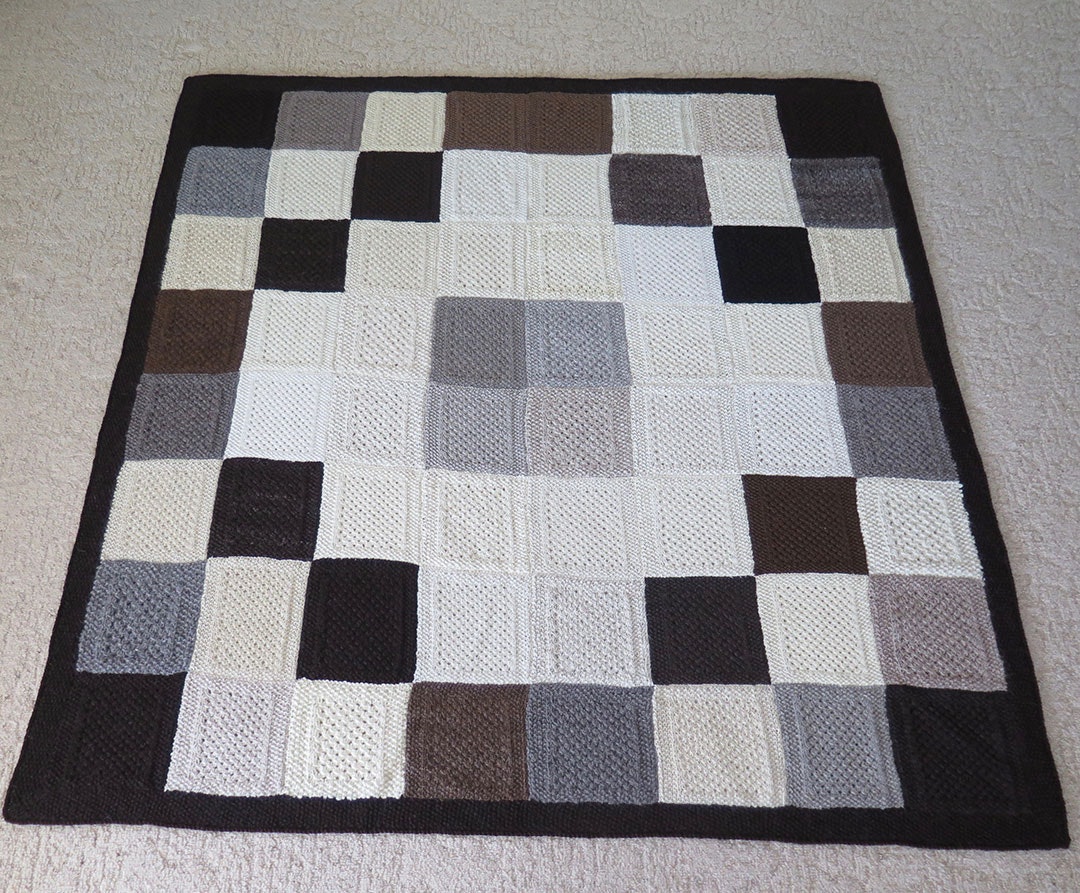 A great example is Brian McCarthy's "Sixty-Four Sheep in a Blanket" article, which is featured in this issue. Brian set out to collect and spin as many breeds as he could, found himself buckling under a deluge of fiber samples, and then used the framework of a blanket project to add order to what felt chaotic. The structure of his chosen project allowed him to focus on what he really wanted all along: to experience different wools.
Structure doesn't always mean more measurements and recordkeeping. Think of structure as providing a canvas, allowing you to control what fills it. Take a look at Susan Z. Douglas's free-wheeling embroidery color studies built upon the natural grid of stockinette stitch. I'll be exploring handspun splashes of color this winter with Susan's method, and I hope you'll join me.
Wishing you peace and perfectly filled bobbins,
Kate
P.S. Brian McCarthy shared so many great images of his breed study samples and his impressive, ever-growing pile of beautiful finished work that we wanted to share them online. His interest in spinning wool from different breeds of sheep quickly manifested as a giant pile of fleece, rovings, and tops.
As he states in his article, "My growing collection of fleece needed to be spun, and, if spun, turned into something useful. It was time to give the project clearer definition and structure. This set boundaries to what had gradually become a rather daunting, snowballing undertaking."
Brian's own breed study expanded well beyond the scope of his article, and we wanted to share more of his amazing work with you.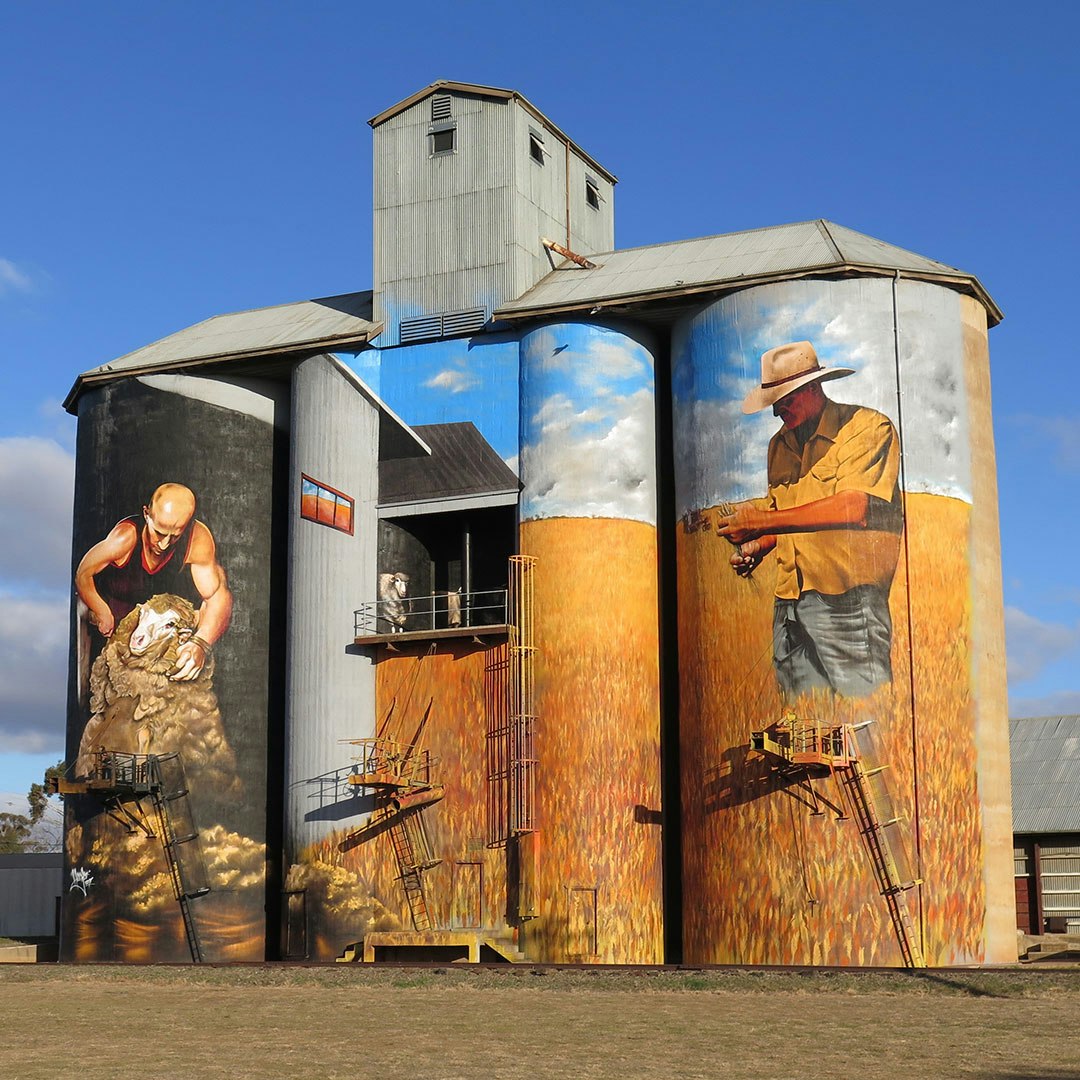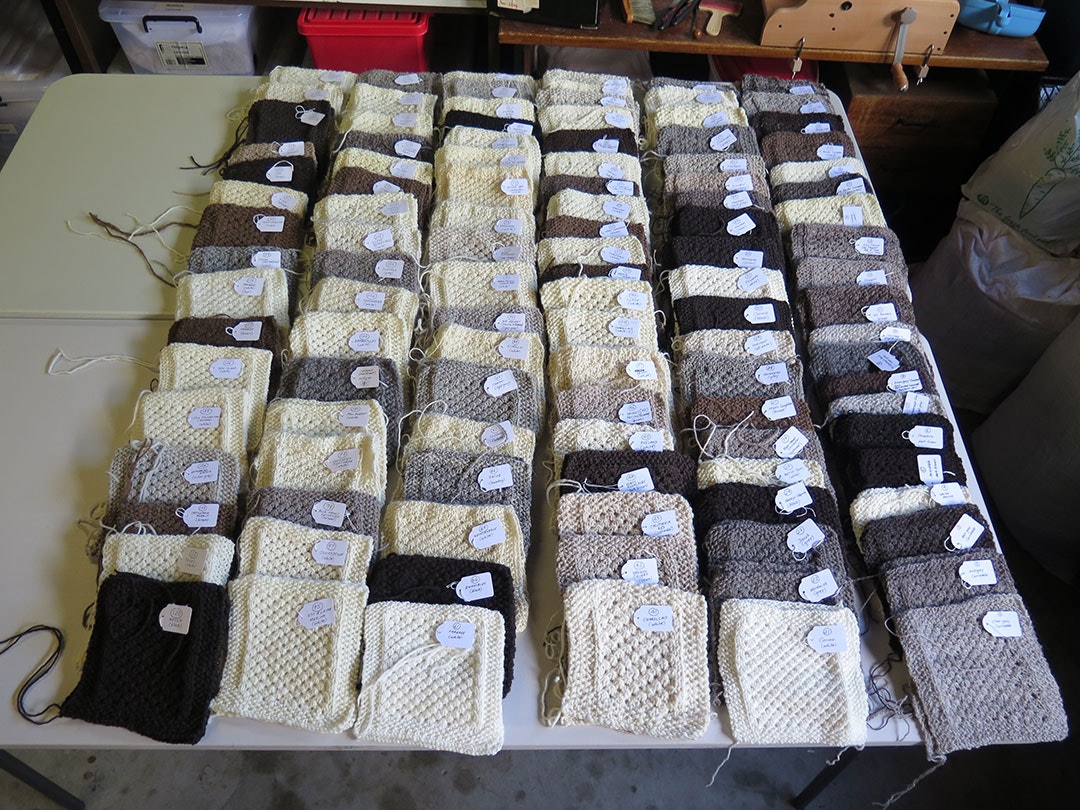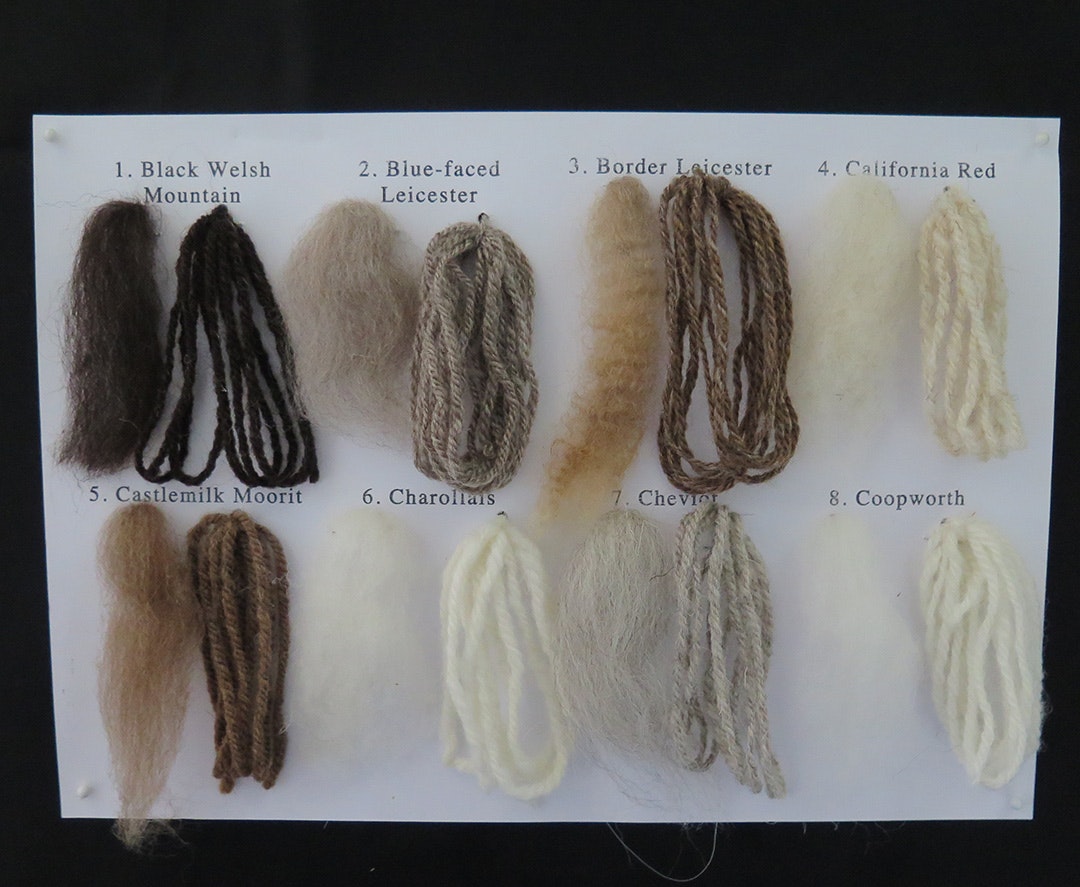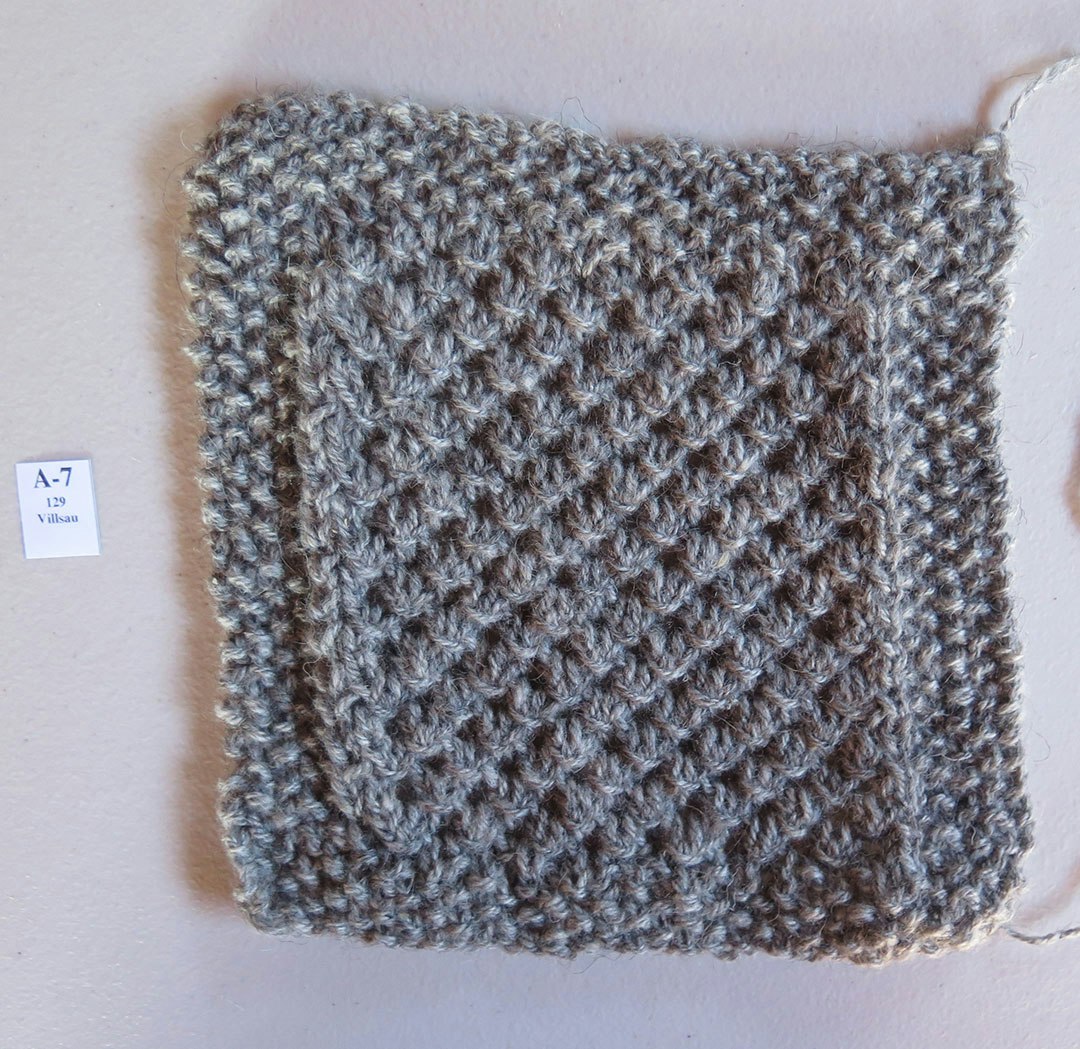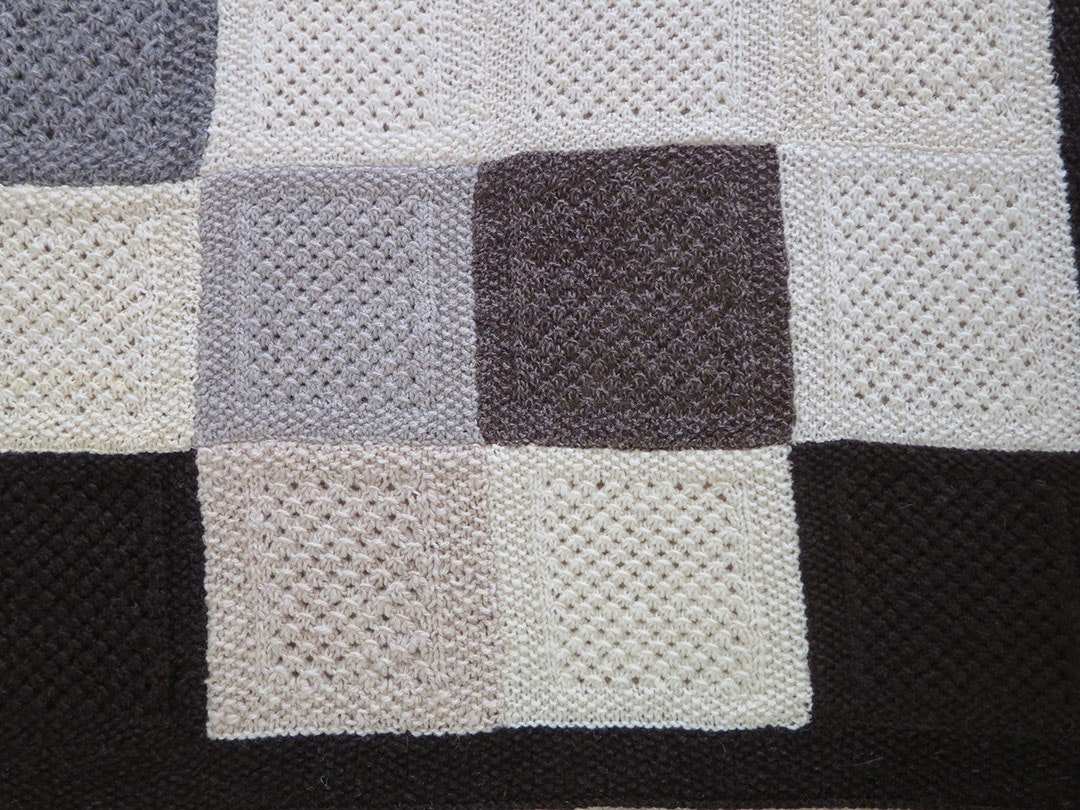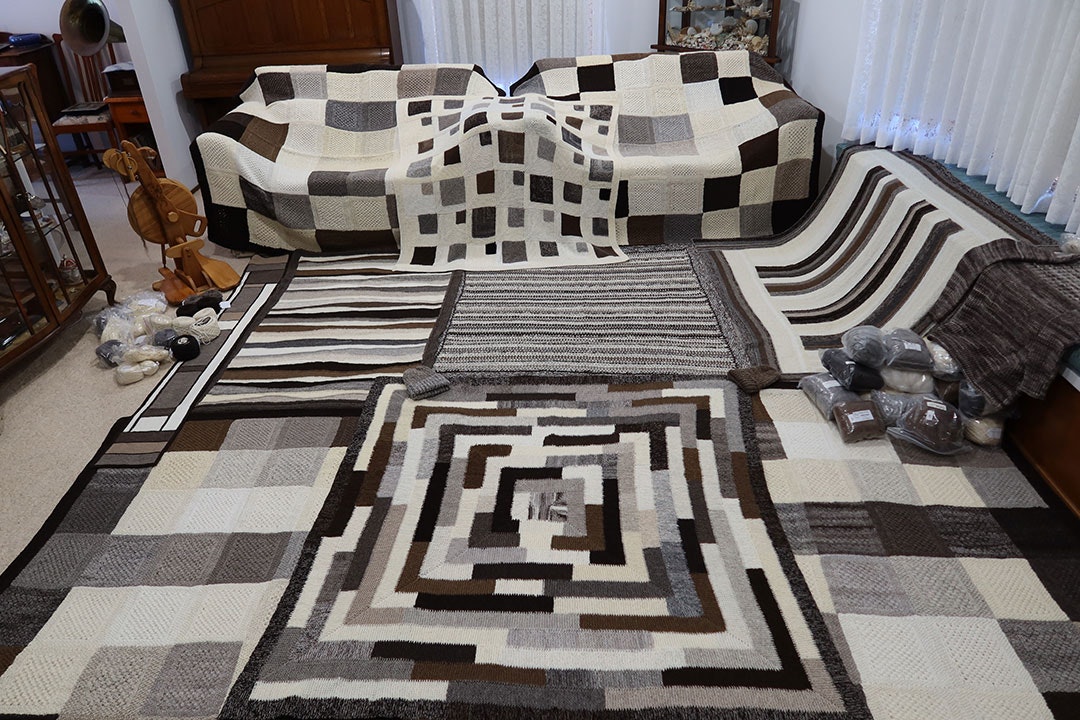 In his Winter 2021 article, Brian left us with some thoughtful parting words:
Epilogue: In the 12 months since I wrote this article, life for many of us has changed. In the spirit Lisa Souza's statement in Spin Off Summer 2020—"We will get through this. We will hug again. Now, make something!"—I set about mopping up as many of my wool study leftovers as I could. The superfluous squares became two 6 x 7 foot-square blankets. The softer yarns turned into five further blankets of different designs: mitred-squares, short-rows, abstract horizontal bands, and more. A pullover, a dozen beanies (quickly snapped up by family and friends), and an Oak Park Scarf further consumed my stash. Fiber still remains, yet to be spun, as the seasons change.