Knitting with gradient yarn keeps your needles clicking as you race for the next color in the yarn. What's even more fun? Spinning gradient yarn in the first place. In Anne Podlesak's Cenote Shawl from Spin + Knit 2017, transitions in color and pattern make this asymmetrical triangular shawl a joy to spin and knit. Former staff members Elizabeth Prose and Deb Gerish teamed up to make the shawl together and double their fun.
Spinning
With long, gentle runs of color, gradient colorways are a handspinner's dream. Whether you match plies, use singles off the bobbin, or chain-ply, you can enjoy the progression of each color through your fingers.
To make the yarn for the Cenote Shawl shown above, spin two 4-ounce braids individually, end to end, maintaining long runs of color. Then ply the two sets of singles together for a fingering-weight 2-ply yarn. Spinning the singles worsted and slightly underplying allows a nice bloom and drape in the finished yarn.
To try other ways of spinning gradients from top, check out this article on the four easiest ways to spin gradient yarn. And see how Kim McKenna uses a handcard and diz to create gradient yarn from handpainted top in the the Fall 2023 issue of Spin Off.
To spin gradient yarns from a batt, check out Jillian Moreno's tips here.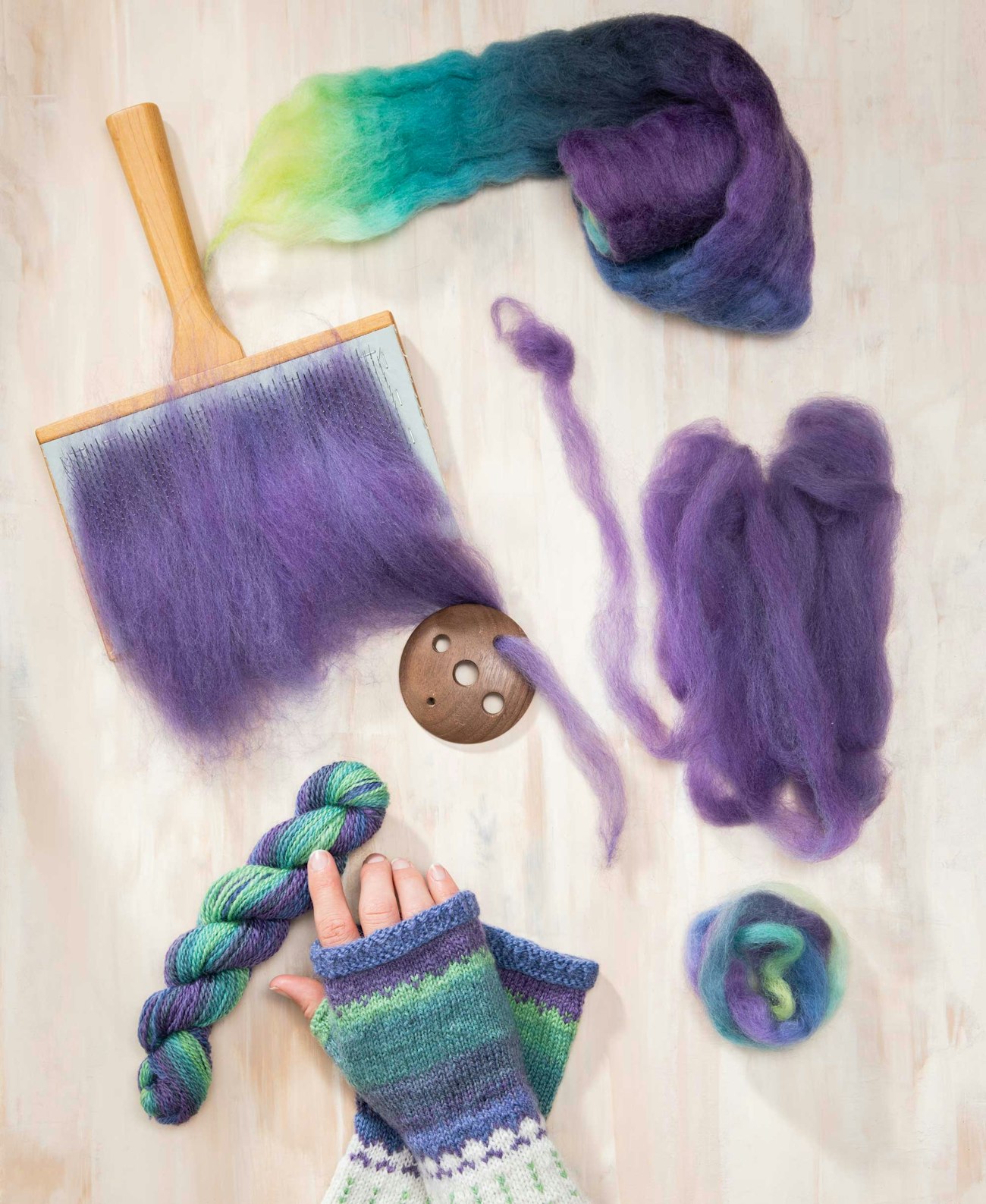 Spin Off contributor Kim McKenna uses a handcard and diz to create gradients from handpainted top. Photo by Matt Graves
Knitting
Beginning at the narrow point, the Cenote Shawl grows from plain moss stitch to an elegant lace pattern. Each right-side row is shaped with the use of increases on one edge and decreases on the opposite edge. The shawl features three patterns: a textured knit/purl pattern, a small lace motif, and a large lace motif.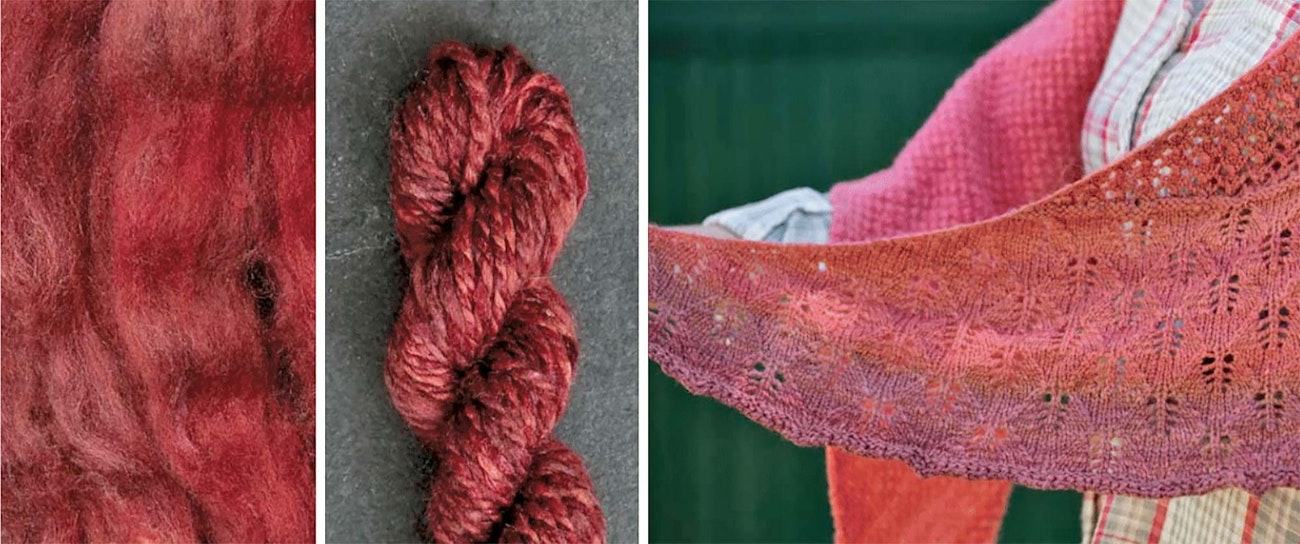 Transitions in color and pattern make the Cenote Shawl a joy to spin and knit.
Color
Anne Podlesak knitted the original shawl in shades of red, purple, and wine, perfect for desert sunsets. (Anne is the author of Free Spirit Knits, inspired by her Southwest home.) The Cenote Shawl takes its name from the pools of groundwater revealed when limestone collapses above—we also love it in shades of blue and aqua. What colors will you choose?
Anne Merrow is Editorial Director and a co-founder of Long Thread Media.
Originally published September 25, 2018; updated October 2, 2023.