Whether you've been spinning on a charkha for years or just started, it may be time to consider what to make with your beautiful handspun cotton. After all, you've probably just put a lot of time and effort into spinning and now you have skeins of yarn to play with (we see you, yarn stash). Have fun checking out a few of our favorite projects that are made from cotton—we hope they will inspire you to make something you love!
A Knitted Mimbres Tee
Designer Jill Holbrook finds that cotton is the most comfortable fiber to wear year-round at her home in the Southwest. So she designed the Mimbres Tee, a soft, loose T-shirt style sweater that's easy to knit and comfortable to wear in hot climates. Inspired by the Native American and prehistoric art that surrounds her home, Jill's design includes motifs from Mimbres pottery and is knit using brown and white cotton. Find the pattern in the Winter 2004 issue of Spin Off.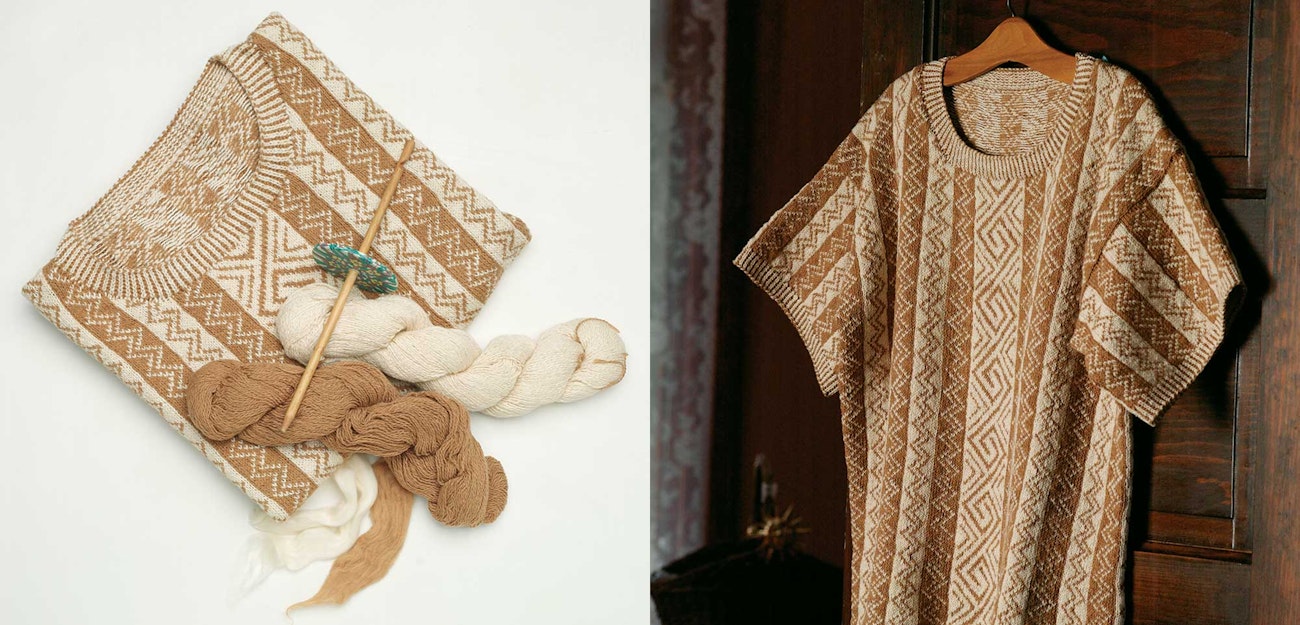 Photos by Joe Coca unless otherwise noted
My Cotton Shirt, Start to Finish
See how a small patch of cotton in a Florida garden turns into the ultimate casual and comfy cotton shirt. Ann Durham describes how she planted the seeds, tended the plants, harvested the cotton, ginned it, carded it, and spun it. She then wove the fabric in white, light brown, green, and dark reddish brown, and turned it into a pretty cotton blouse. Read more and get her basic project notes in Spin Off Summer 2004.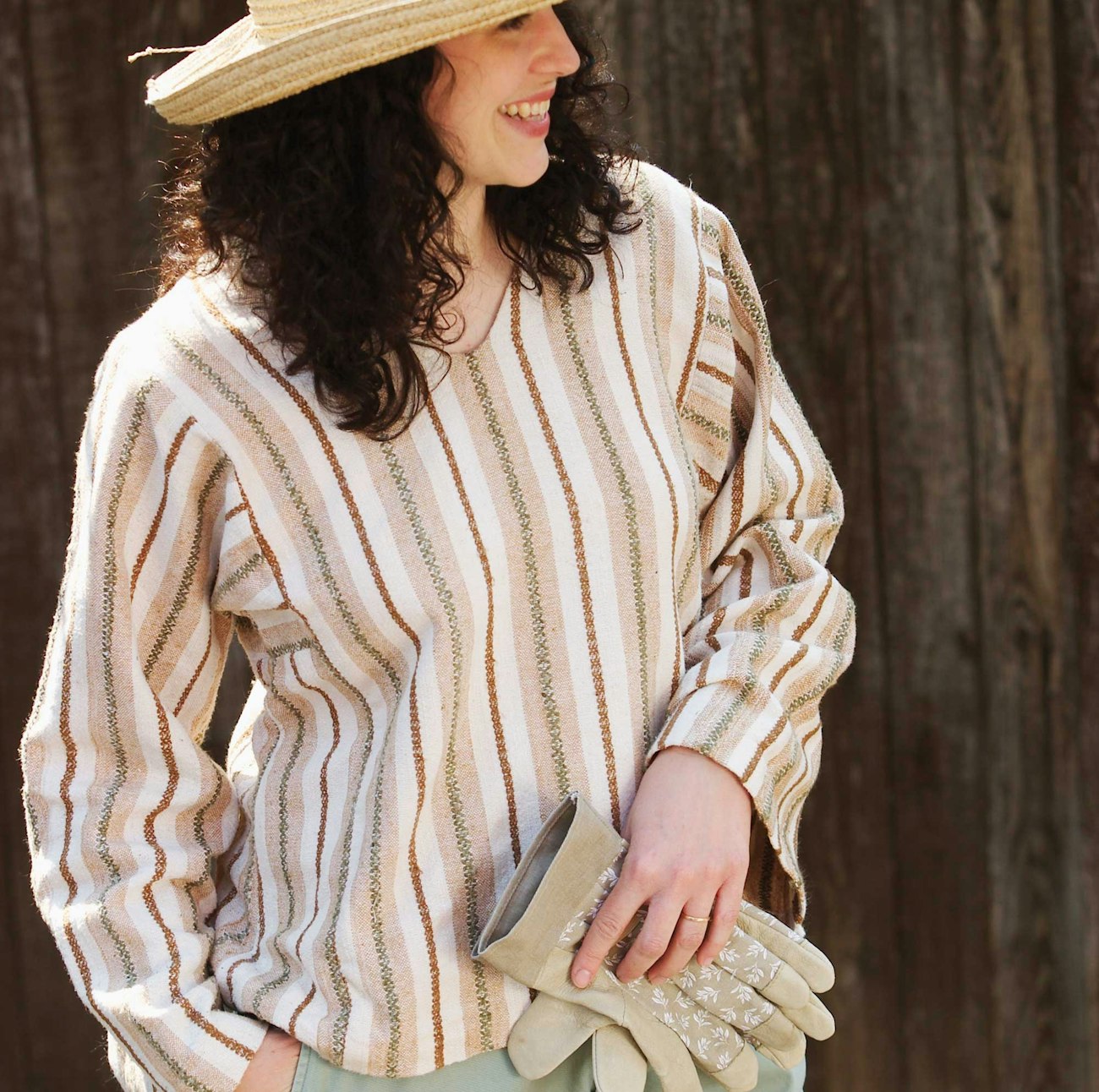 The Perfect Woven Gift
In the article "Spinning Natural Colored Cotton for Dish Towels," Gisela Evitt talks about spinning natural colors of cotton and how she was inspired to design and weave dish towels to give as gifts. Finding she had partial spools of yarn, and certainly not enough of any one yarn for a project, Gisela created dish towels with interesting sequences of stripes in light, medium, and dark fibers, ending up with no two that are the same. This would be a perfect project if you wind up with odd lengths of your handspun cotton yarns. Get her spinning notes and weaving recipe in Spin Off Spring 2003.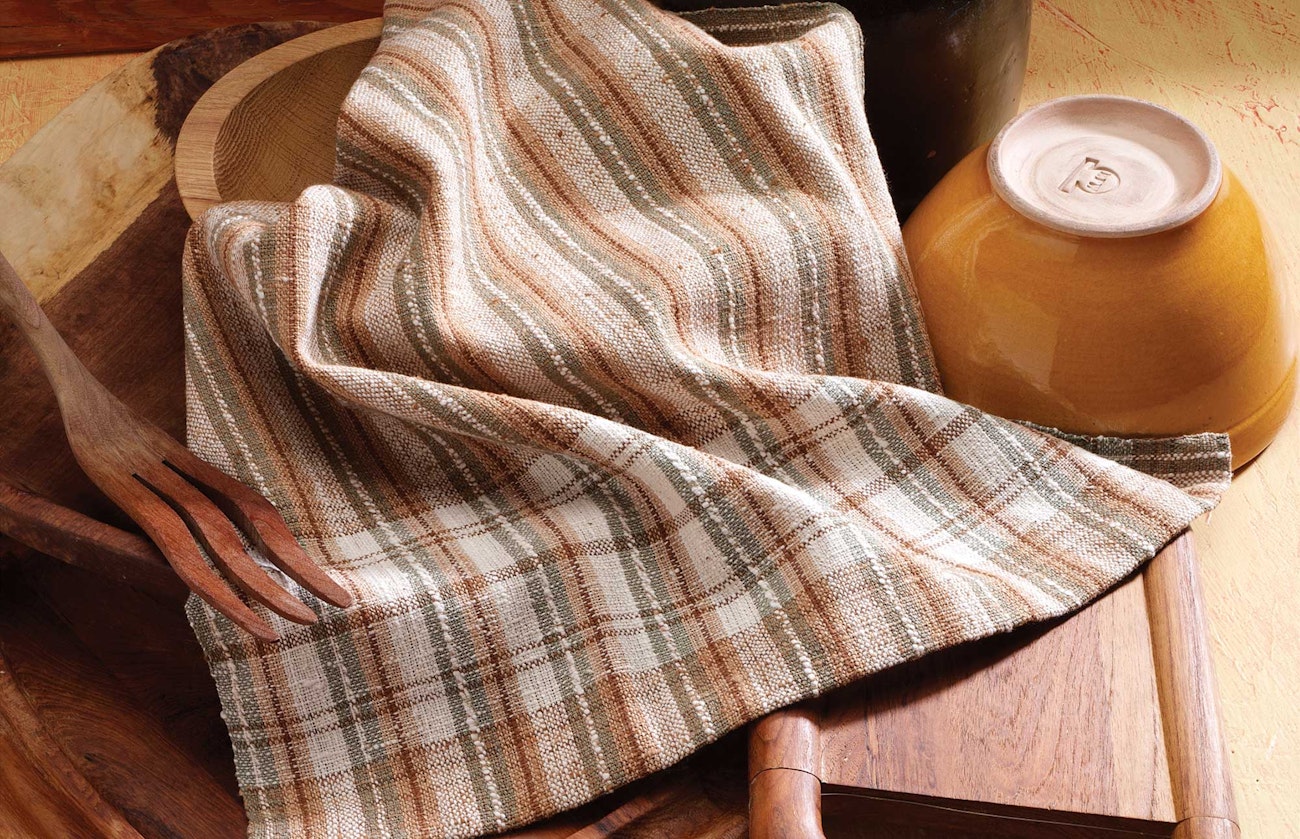 Easy to Dye
"First Steps in Cotton Dyeing," by Devin Helmen, discusses how using onion skins and marigold petals yields lovely shades of orange-red and orangey-brown colors in handspun cotton. Devin also experimented with pulverized madder roots and revealed the differences in spinning cotton slivers that had been dyed before spinning with yarn dyed after. Find the article in Spin Off Winter 2015.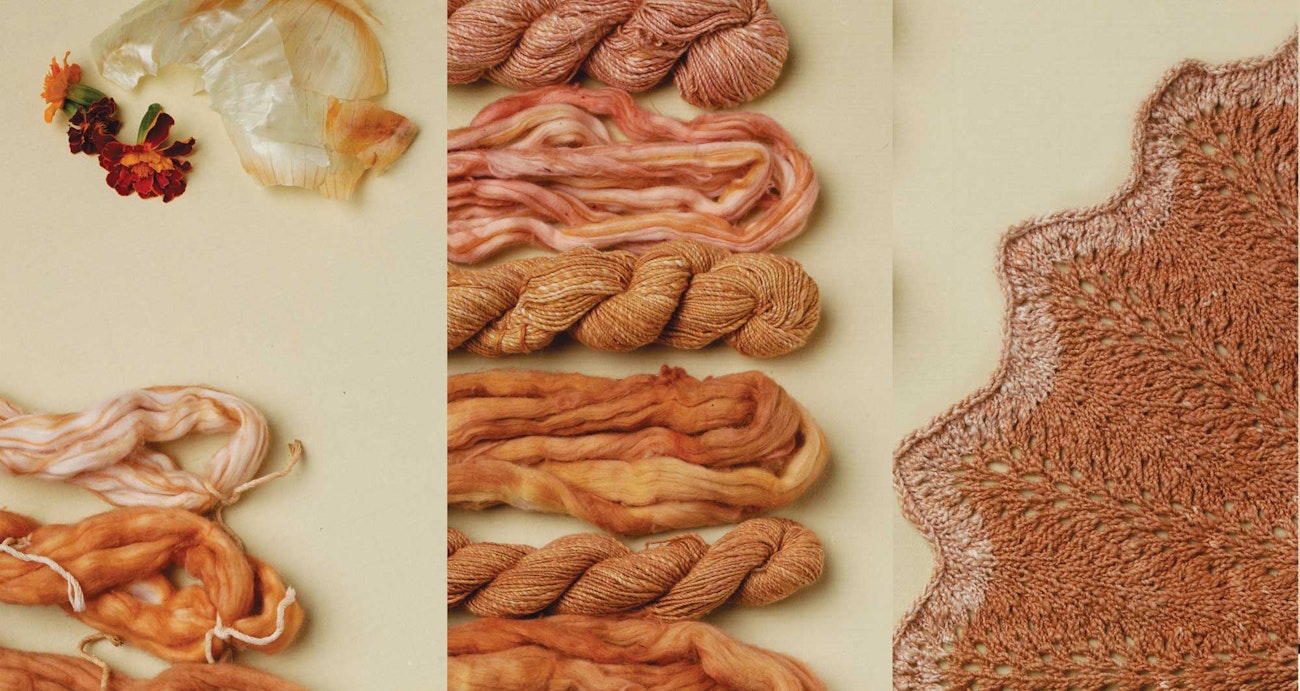 Chameleon Shawl
No project list would be complete without including this favorite design by Melvenea Hodges. This knitted shawl can be adjusted to suit different yarns and gauges, making it a perfect project to pair with your handspun cotton explorations. The pattern is designed as a formula that allows you to use your senses and intuition to guide shawl construction. Get the pattern in Spin Off Summer 2021.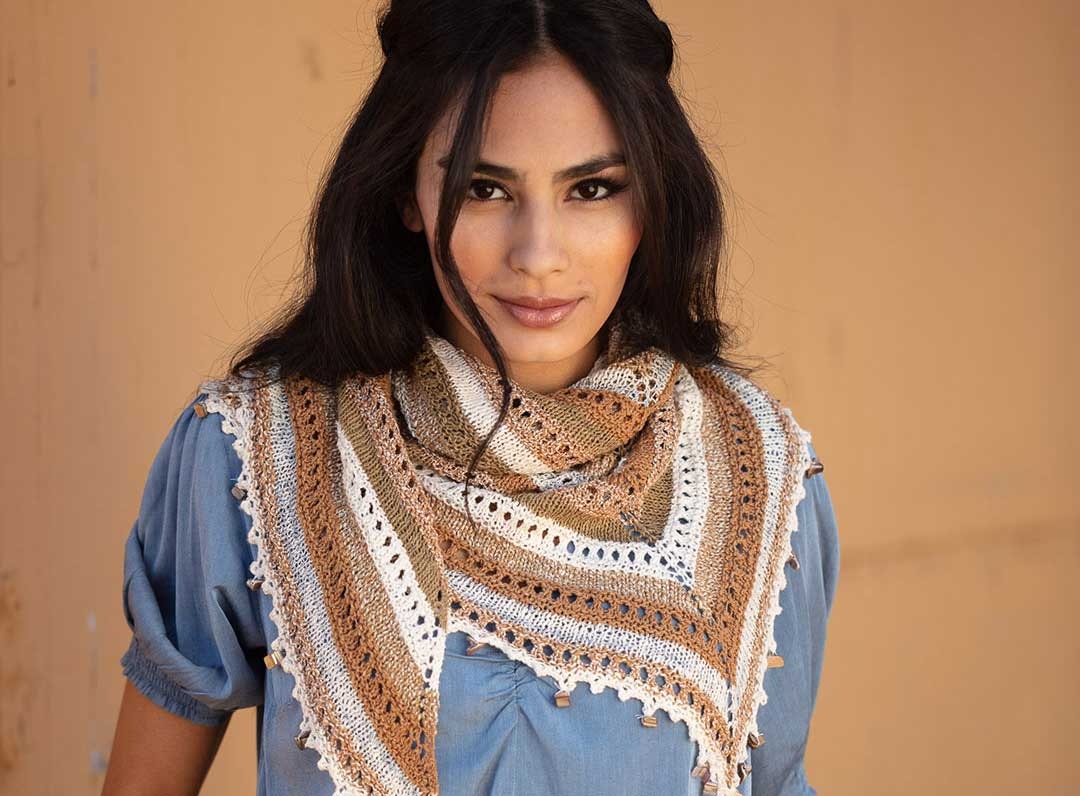 Photo by George Boe
Regardless of which project or technique you choose, you'll find working with your cotton to be different than using commercial cotton yarn, so don't be afraid to play around with your projects.
New to the charkha, or just need a refresh? Check out Spin Off editor Kate Larson's video workshop, How to Spin on a Charkha. In it, Kate offers great tips on how much twist to add when deciding to spin for knitting, weaving, or embroidery, plus what to do once you have spindles full of singles so that you'll be able to turn them into beautiful cotton yarn to use in garments, hand towels, and more!
We'd love to see what you've made using your handspun yarn! Share your photos here.