Silk is not a new fiber for most of us who have been spinning for a while, but we most often find Bombyx mori or cultivated silk in an abundance of blends: Polwarth/silk, Merino/silk, cashmere/silk. When dense, heavy, shimmering silk is combined with other fibers that add crimp and loft, we can usually spin along in our usual way. Silk on its own, however, can bring our default spinning to a grinding halt, especially when encountering the wide array of preparations and types of silk. Spinning silk isn't hard, and having a guide will not only smooth your path but also make you a more skillful spinner.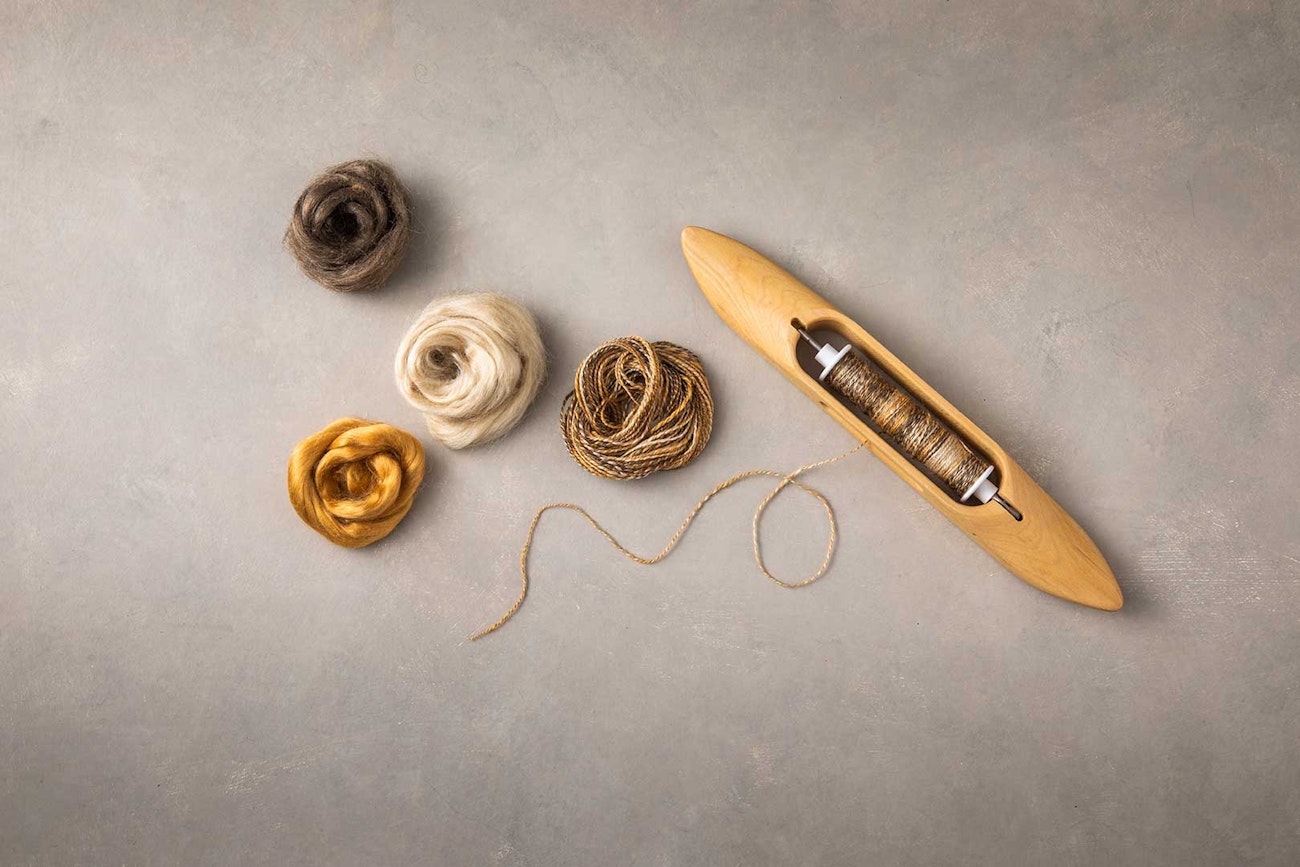 Judith MacKenzie's newest online course blends spinning fundamentals with silk types and preparations you may never have seen before: peduncle, tussah, red eri, and silk waste. Whether you're making your silk debut, want to make your handspun silk yarns shine, or just wish you could spin silk without fighting your fiber, this course is designed to make your spinning delightful.
Judith's tips on wheel adjustments, drafting techniques, and blending are as helpful as simply watching her at the wheel. Seeing the rhythm and relaxation of a skilled spinner at work is an incredible learning experience, and I never tire of watching Judith spin.
3 Lessons I Love
This course has great information about types of silk, what makes wild silks special, and more, but I think there is also some great information about developing a spinning practice. Here are three take-aways I love:
1. Twist is a spinner's best friend.
Silk needs twist. Judith starts by discussing a "classic" silk yarn, and she encourages us not to be afraid of high-twist yarns. These lustrous, durable threads make fabulous warps, embroidery, and knitted lace.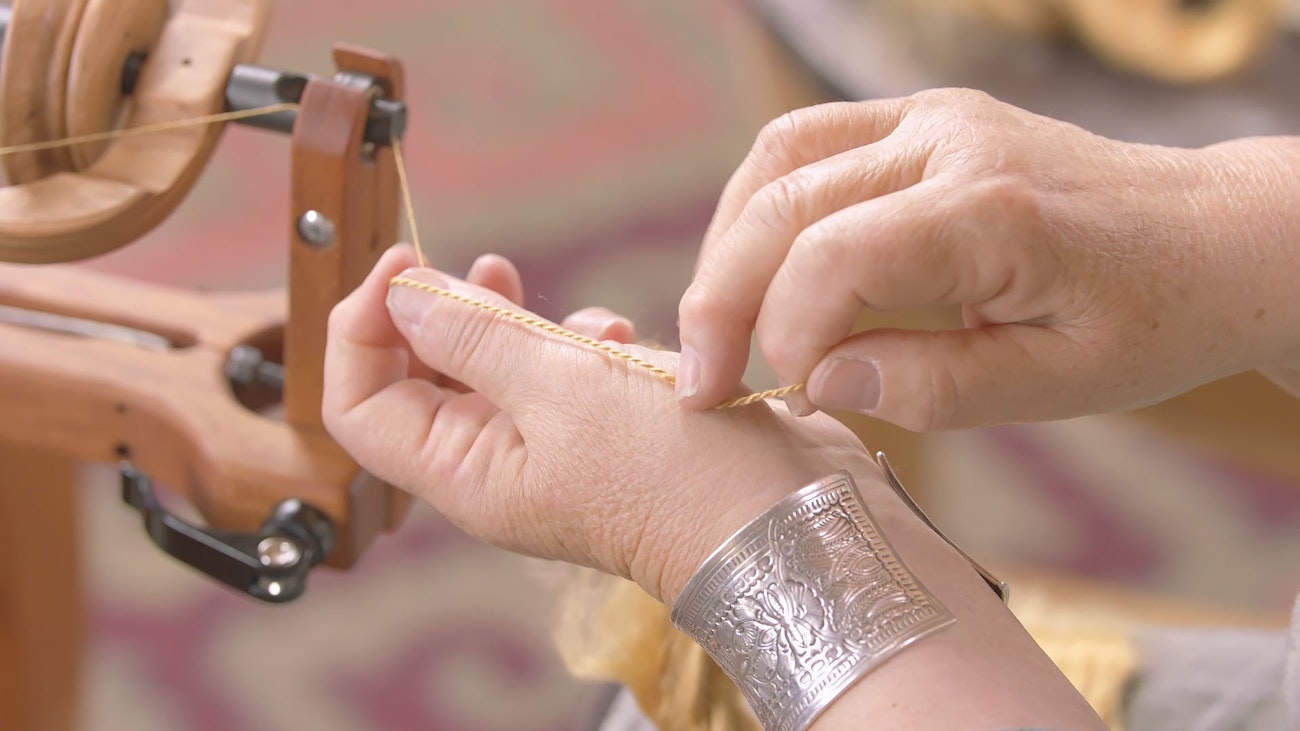 2. Sampling isn't hard.
If you know how, sampling is fast, easy, and requires a very small amount of precious fiber. There are many ways we can sample and test our yarn quickly at the wheel. Spinners have so many opportunities to adjust our yarns: draft more fiber, draft less fiber, add more take-up tension, increase the twist, and on and on. It can be hard to know where to start! In this course, you'll see Judith work through several yarn styles, wrap a few yards around her hand, and discuss how best to use her yarns.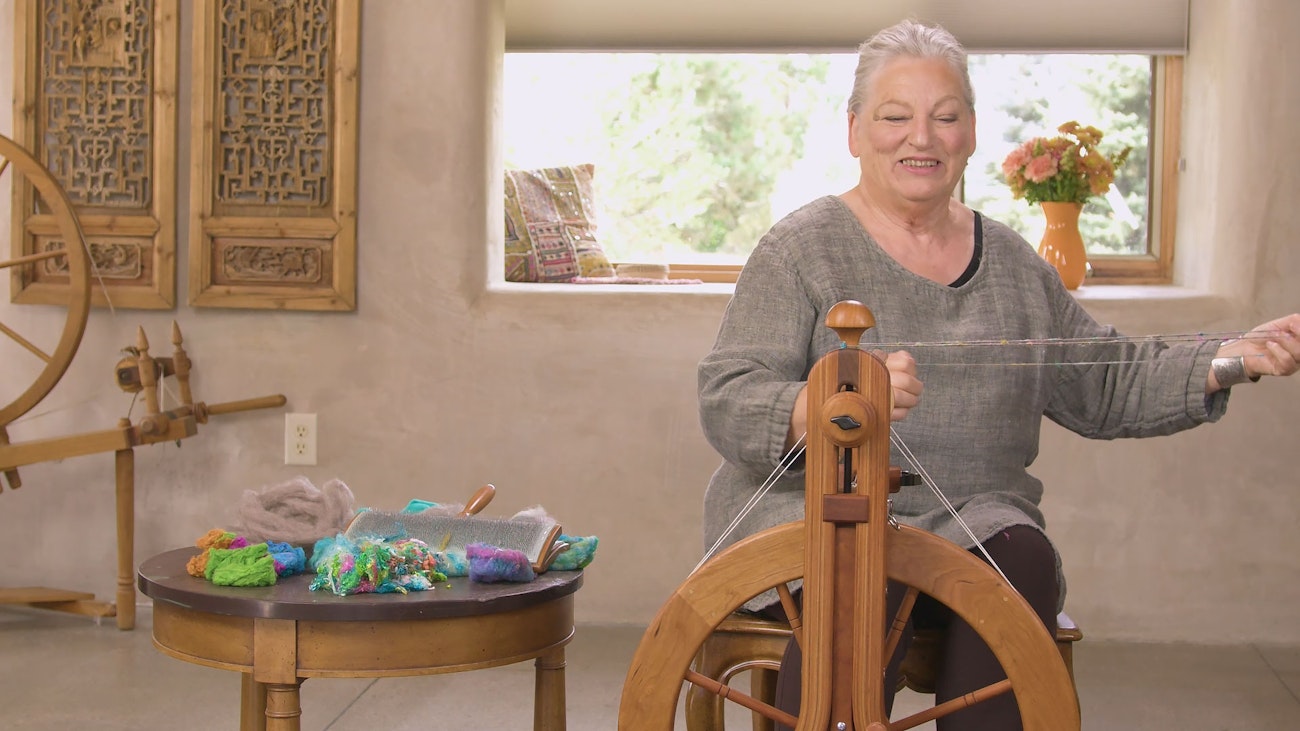 3. Cross lacing will save your hands.
Do you know about cross lacing? If you've struggled with silk or other slippery fibers, this can be a game changer. And cross lacing works for any type of fiber, making this a skill that will serve you well anytime you find yourself holding on to your fiber for dear life. Spinning shouldn't hurt.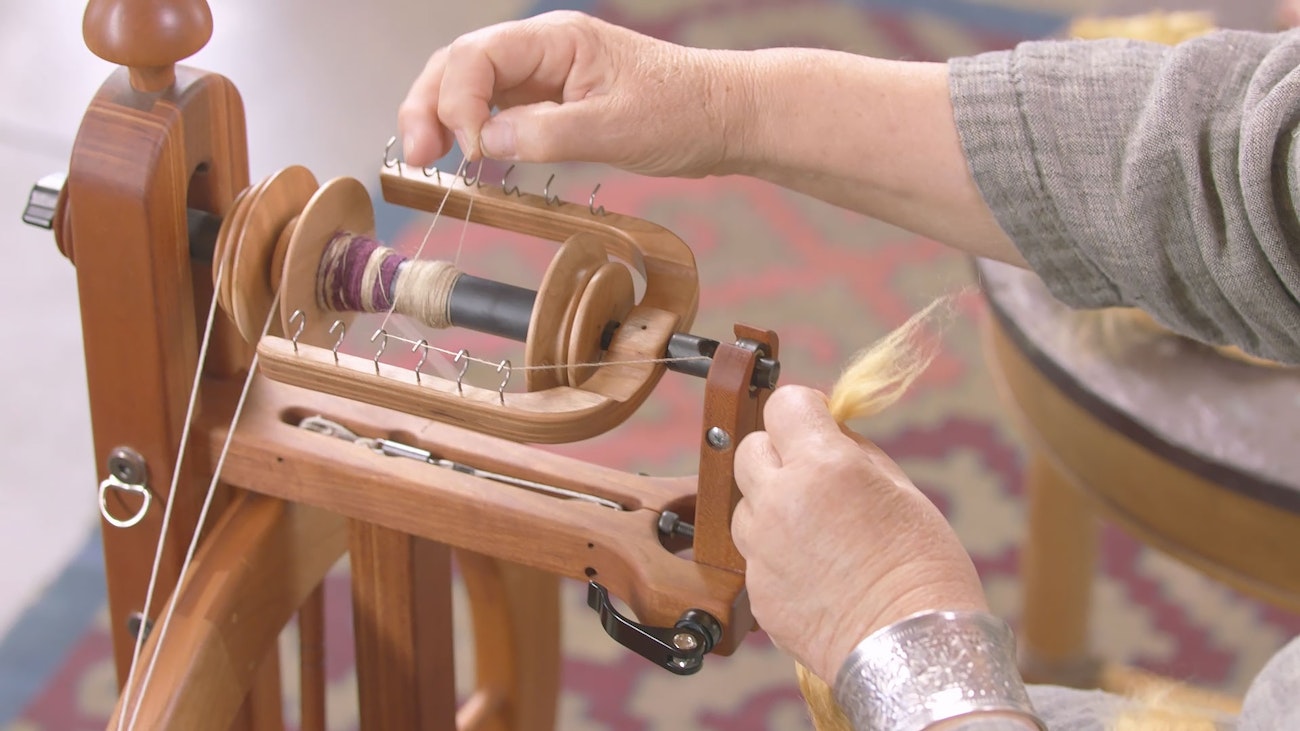 Spend some time with Judith and some glorious wild & special silk, connecting to the very long tradition of spinning one of nature's luxuries with her new course, Spinning Wild & Unusual Silk.