In the Spring 2021 issue of Spin Off, Suzy Brown writes about her method for creating repeatable color patterns on a hackle in "Next-Level Hackle Blending: Patterns for Color Management." Here Suzy shares some additional thoughts on why it's advantageous to make large samples and swatches, and she offers a tip for keeping the color sequence while spinning. —Editor
Making Samples
When I sample, I always do a complete hackle load. This gives me one complete color pattern, and once knitted, the swatch shows me how my colors look, and I can make adjustments if needed.
Also, I make my swatches different sizes. I do this because I spin both a two-ply, made from two full hackles spun into two singles and then plied, and a chain ply, from a single hackle load. Both of these knitted samples give me one complete pattern block, which I can then choose to repeat by either spinning each hackle load end-to-end or rotating every other hackle load to join ends and extend the color changes.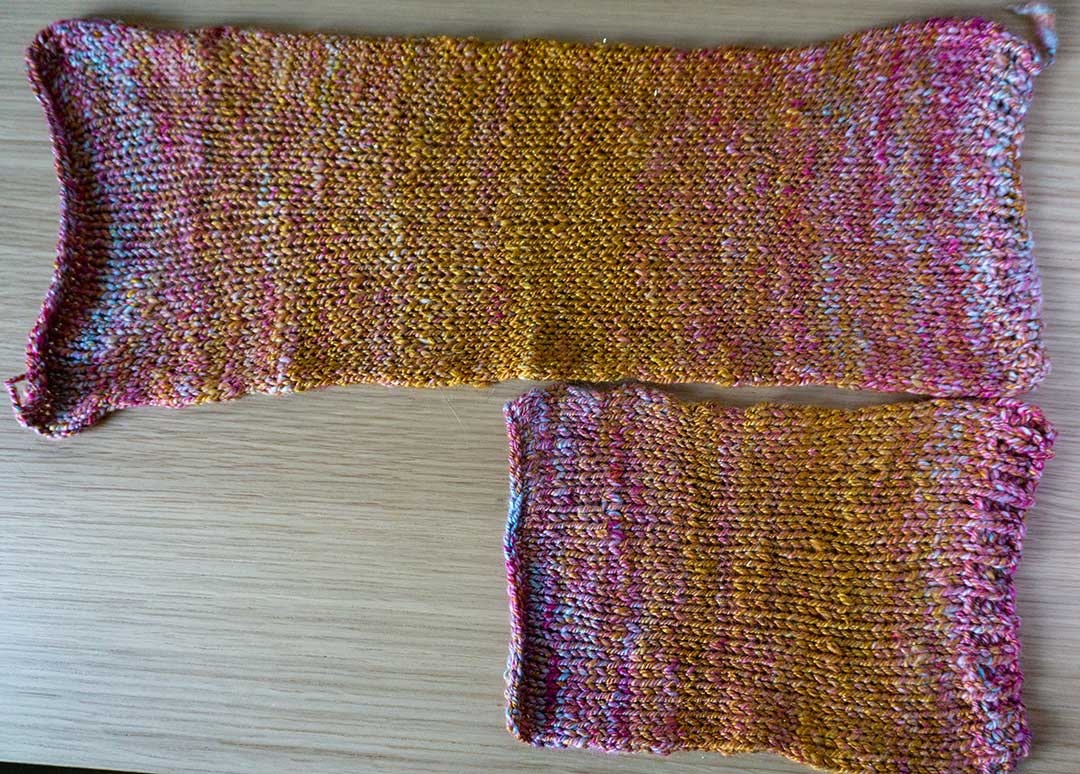 Experiment
You can see in Figure 1 (below) how spinning end B to end B will lengthen the color change at both ends compared to joining end B to the next end A when spinning. Either way is great, depending on whether you want short or long color changes, but keep it consistent to get the color repeats. This is an especially important consideration for designs that include gradients.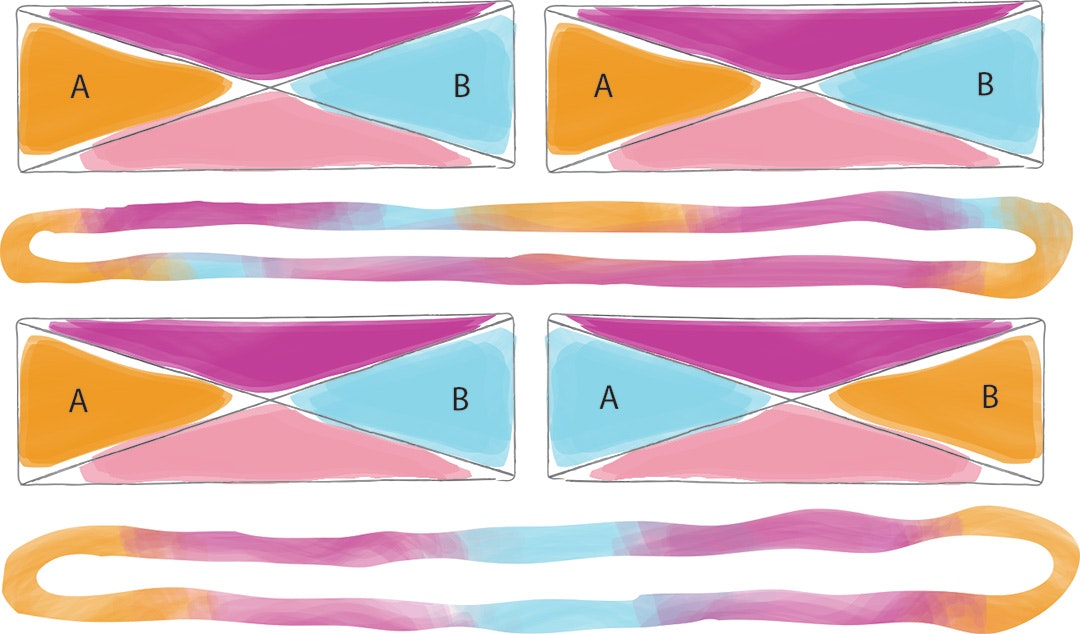 The number of different patterns that can be created is infinite, and it's easy to keep making new designs, which turn into unique yarns.
Another interesting exercise is to create the same pattern but each time select a different color from the mix as the dominant color. This will give you very similar yarns but will still provide some strong differences. For example, swap out a color. You can also add sparkle to any of the patterns at any stage. The possibilities are endless!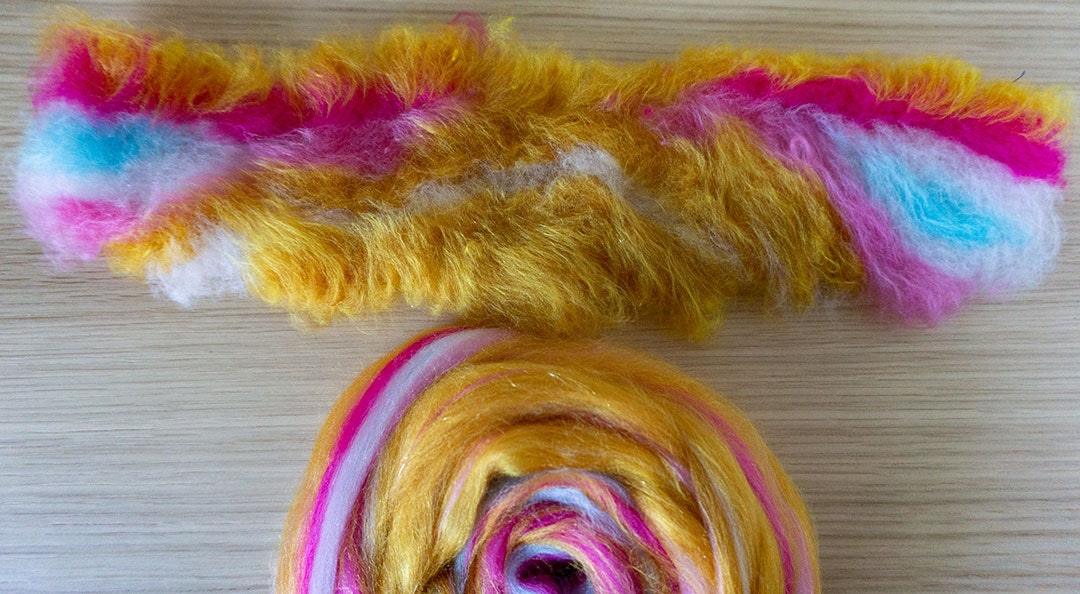 Spinning Tip
When you are spinning and drafting this fiber, you need to be conscious of working across the top. If you find you are working down one side of the length and missing some of the colors, I suggest pre-drafting a little to straighten it all out and to make it easier to draft the full width without making it too bulky. Work on drafting as evenly as you can across the top to keep your color pattern at its optimum.
Suzy Brown has a passion for yarn-spinning experimentation and fiber prep. She is a curiosity-driven fiber artist who has been spinning and preparing fibers for more than 20 years. Suzy has taught workshops in Europe, the United States, Australia, and her home country of New Zealand, and she also shares her knowledge through online courses at fiberygoodness.com. She is currently teaching the correspondence course "Designer Yarns" for the Creative Fibre New Zealand guild as well as running her own digital magazine for inspired fiber artists, tinyStudio Creative Life.