"What should I spin next?" is a common thought that tiptoes into the minds of handspinners. Color, fiber type, and quantity are some of the things to be considered for a next wheel or spindle spin. But what if the decision depends on limited resources or a small budget? I have good news! There's no need to delay your next spinning session. You can turn abandoned commercially spun yarns into fresh handspun.
You won't need to spend a single dime, but this method does require unspinning. Yep, you read that correctly!
Go Stash Diving
For such a project, I like to take a second look at my current yarn stash. Some of the dormant yarns in my stash that are perfect candidates for this include:
previously purchased store-bought yarn
leftover yarn from knit and crochet projects, especially single ply
low-twist yarns
These candidates have great potential to transform into lovely handspun yarns.
My Budget-Friendly Spin
In this case, my approach was to use a single-ply, Aran-weight yarn with plans to unspin—remove original twist—and upcycle the commercial yarn into a handspun, two-ply sportweight yarn. My stash yarn choice was a self-striping, 50% wool/50% alpaca-blend singles yarn, which weighed 100 grams and had 130 yards (see photo above). The original yarn was nice; however, I just couldn't figure out how I wanted to use it.
Before unspinning the yarn, I wanted to separate the ball into color sections. Therefore, I began deconstructing the yarn by winding the individual colors into butterflies by hand.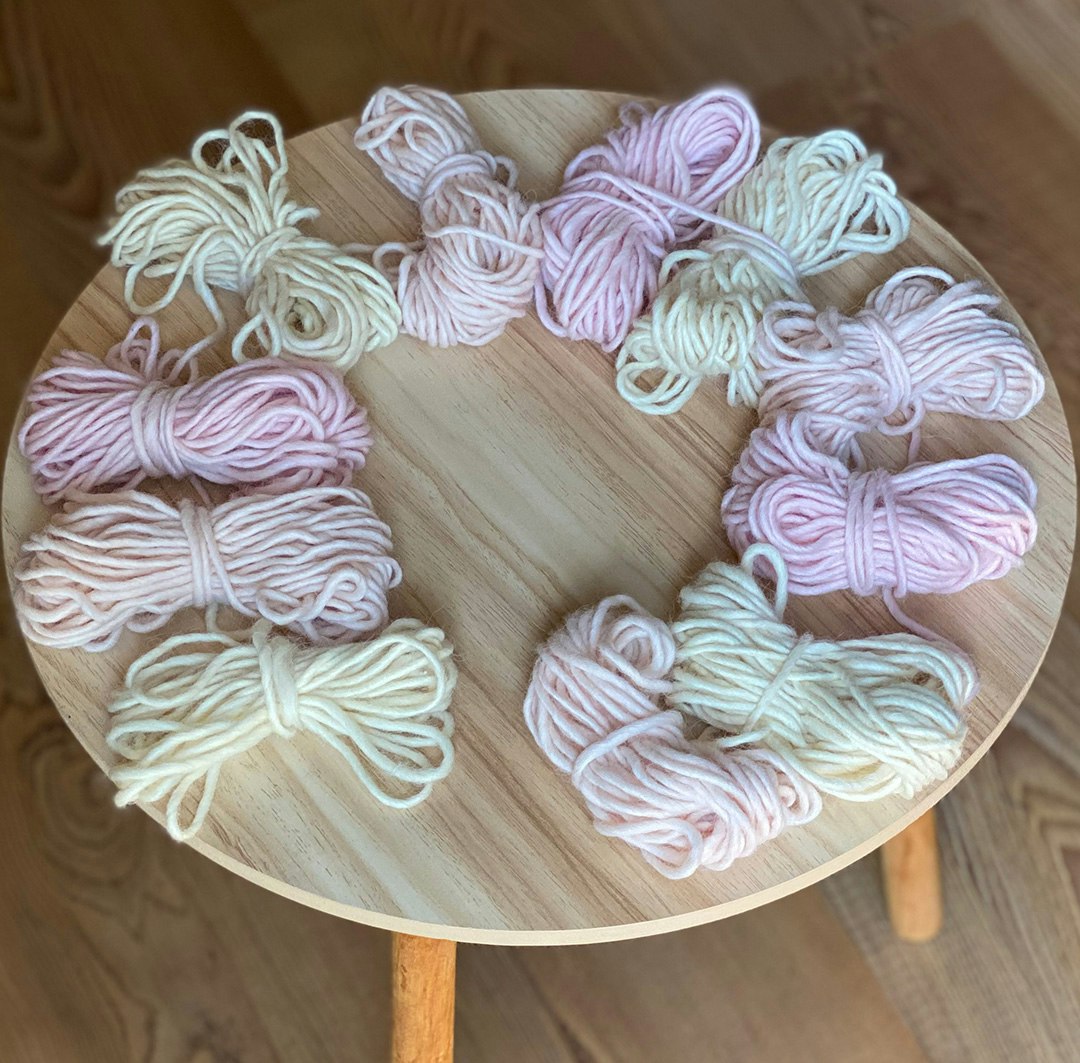 After seeing the arrangement of the stripes, I decided to create a mini gradient set using the three colors. In order to swap the color order, I separated each of the butterflies by gently untwisting the singles yarn and drafting until the fibers drifted away from one another.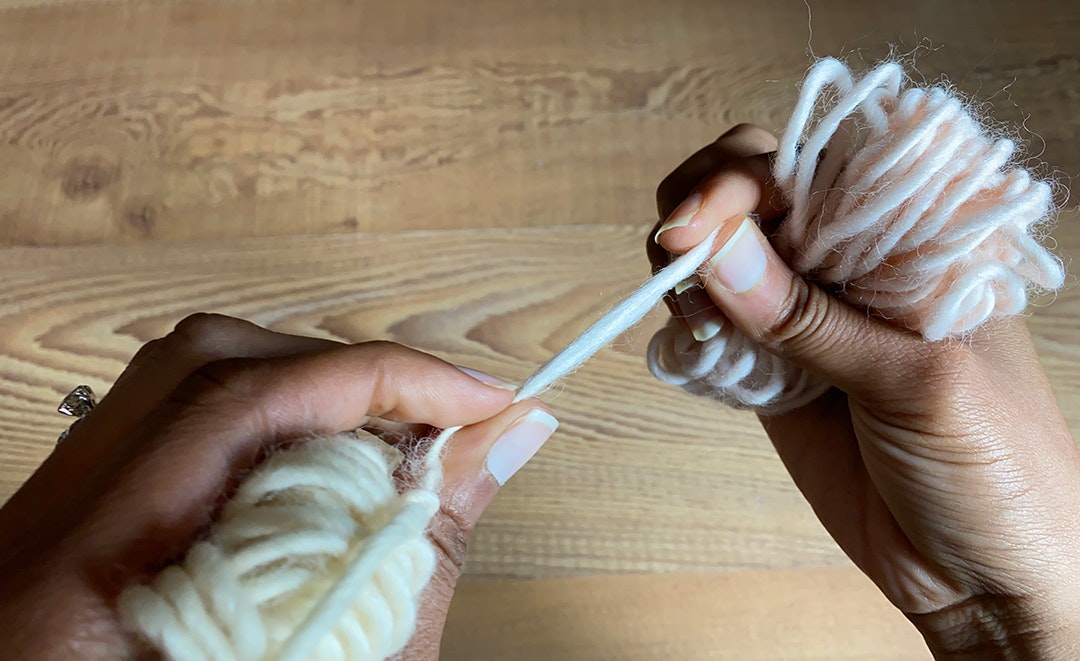 Once separated, each bundle was grouped into three different colors: pale yellow, soft peach, and baby pink.
Before you remove the twist from the yarn, it is a great idea to measure how much twist is currently in the yarn. Using an angle of twist gauge, I learned that my yarn had a twist angle of 30° and was originally spun in the clockwise direction. With this information, I was able to take my store-bought yarn and spin in the counterclockwise direction to remove the original twist. I spun each color on a separate bobbin and joined the butterflies with a loose square knot.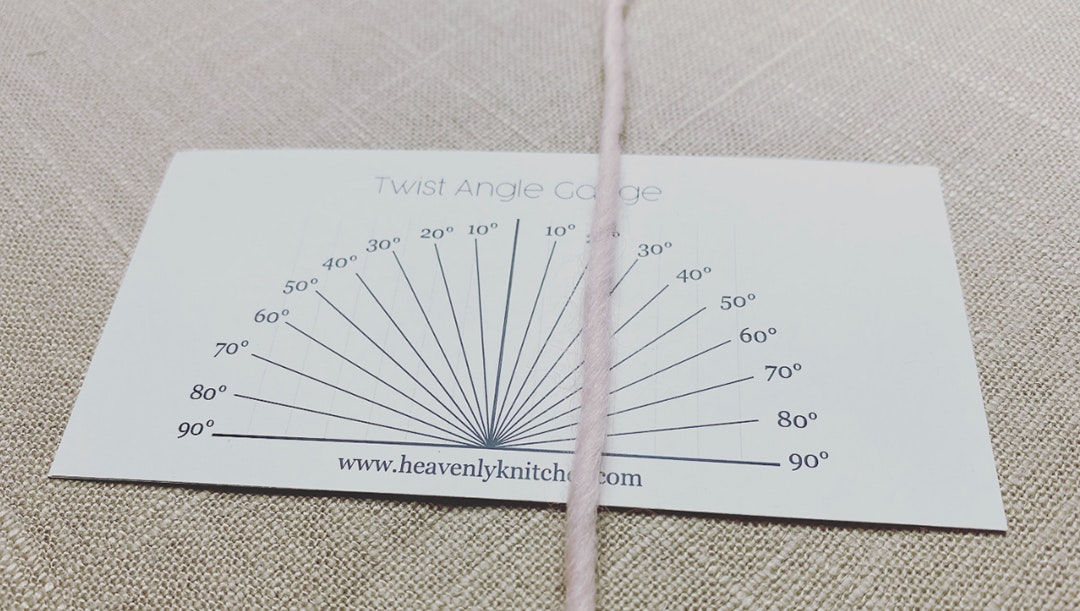 Next, I took each bobbin and rewound it using an electric ball winder. Then, I spun a thinner single with clockwise twist using a ratio of 12:1 on my spinning wheel and a short-forward draft with an aim of 38 wpi singles. The drafting was smooth, pleasant, and worth the effort of unspinning. I used a slower pulley with a ratio of 10:1, and the singles were center-pull plied with low-twist ply.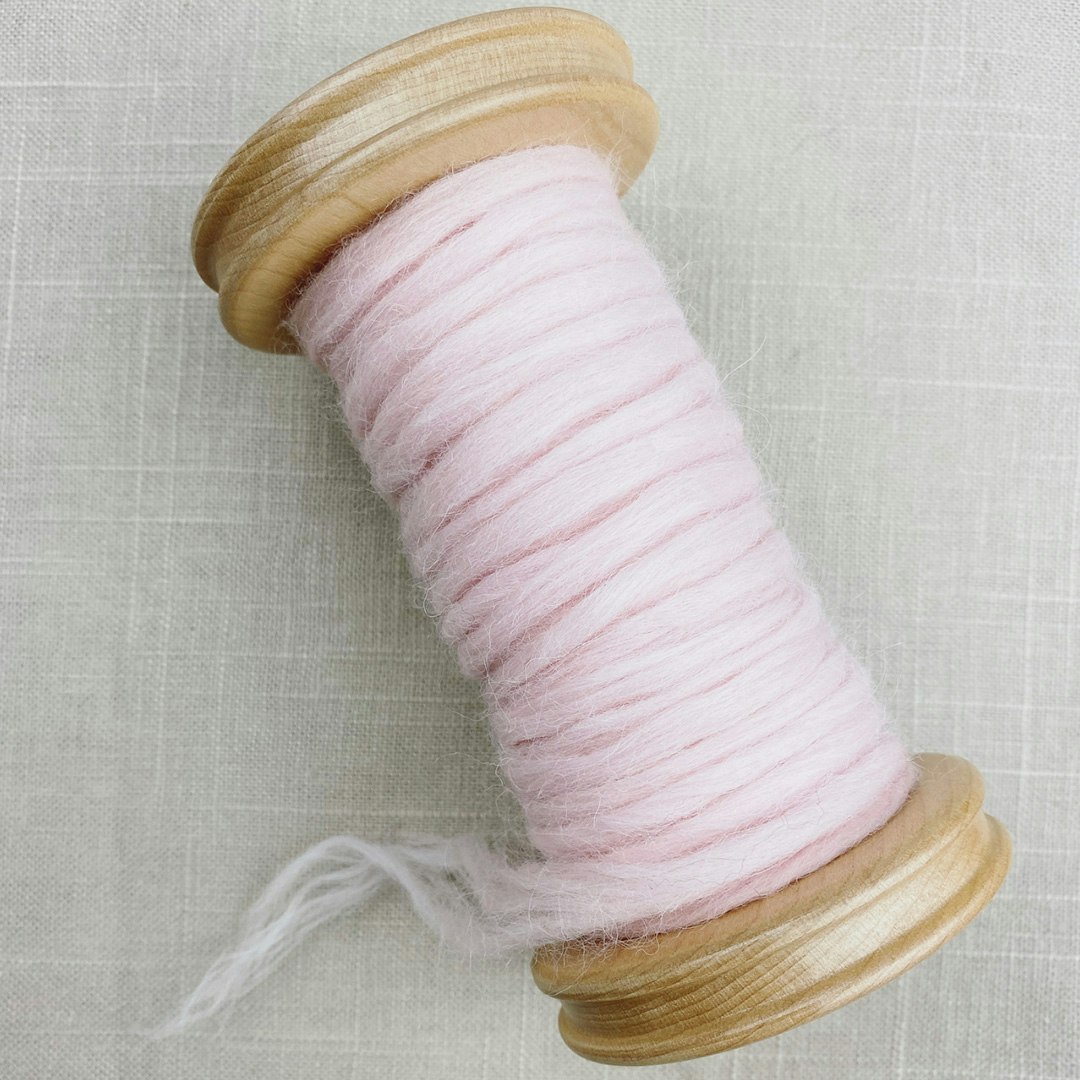 The resulting two-ply yarn measured 15 wpi with a total of 342 yards and the perfect amount of drape. I absolutely love the results! Giving some older skeins in your stash a fresh spin is a perfect way to upcycle and create new yarns without breaking the bank. I can't wait to do it again.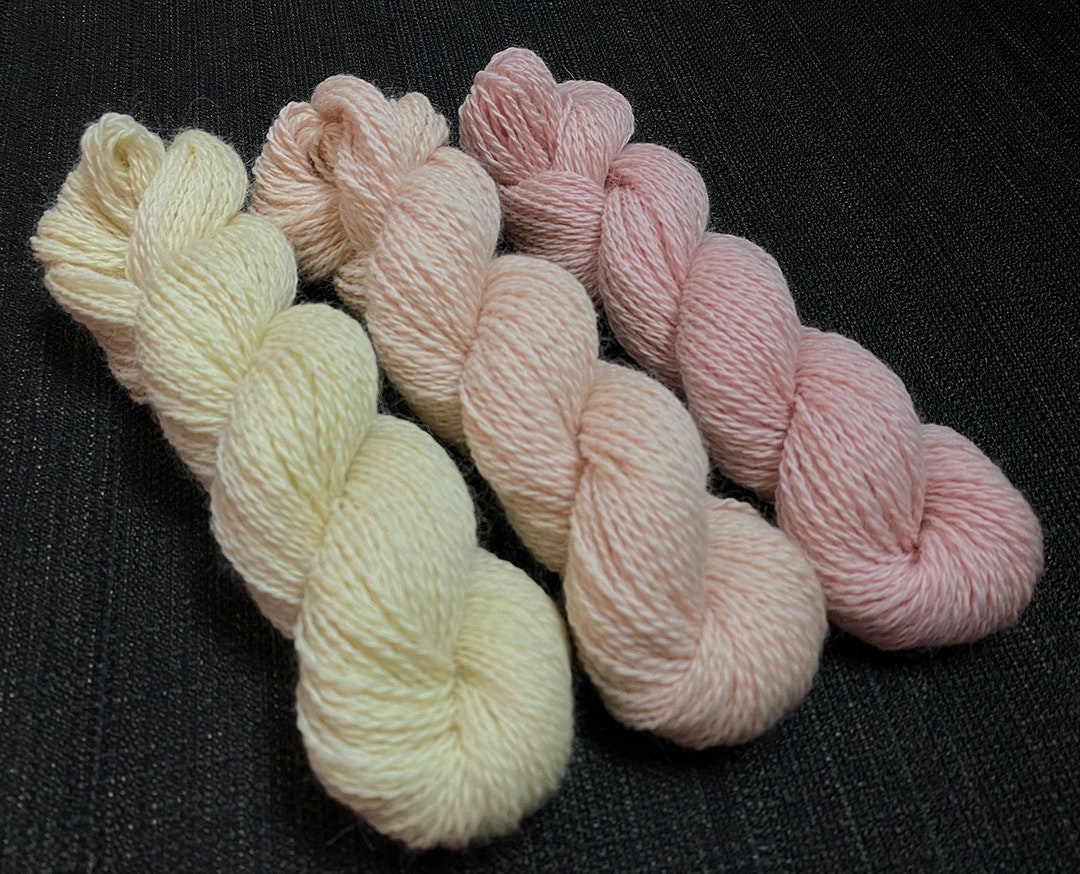 Some Final Tips
When you examine potential single-ply yarns for deconstruction, check to make sure the singles aren't fulled or slightly felted; if they are, the fibers won't unspin or draft easily.
After you remove the original twist, the unspun fiber does not need to be set.
Yarn can be re-spun directly from the bobbin after removal of the twist (without use of a ball winder, if desired).
Heavenly Bresser is the owner of Heavenly Knitchet. She is an award-winning handspinner and teacher at major fiber events all over the United States. Aside from spinning and teaching, she can be found dyeing fibers and making jewelry. Her goal is to inspire, encourage, and uplift other fiber artists. Visit her online at www.heavenlyknitchet.com.