I am a tactile type of person. When I bake, I relish folding dough and shaping loaves, piping frosting and carefully placing sprinkles. In my weaving, I delight in the looms and weave structures that require me to get close and personal with the yarn—to carefully twist or loop it, to gently place it in the warp.
So it should then come as no surprise that I love weaving on rigid-heddle and pin looms. My floor loom, Loom Diamond Philips, is wonderful, but I might weave yards before I am actually required to touch the yarn beyond the occasional selvedge fiddling. With small looms, touching and feeling the yarn is practically a requirement.
When I chose projects for the Summer 2021 issue of Easy Weaving with Little Looms, I have to admit, I was drawn to many because of the texture. Sharlet Elms' Sunset Scarf is woven in a 3/1 lace using a simple pick-up sequence. The black warp combined with the variegated weft on top gives the already-textured scarf an even more textured look. When you look at it, you can't help but imagine how it would feel.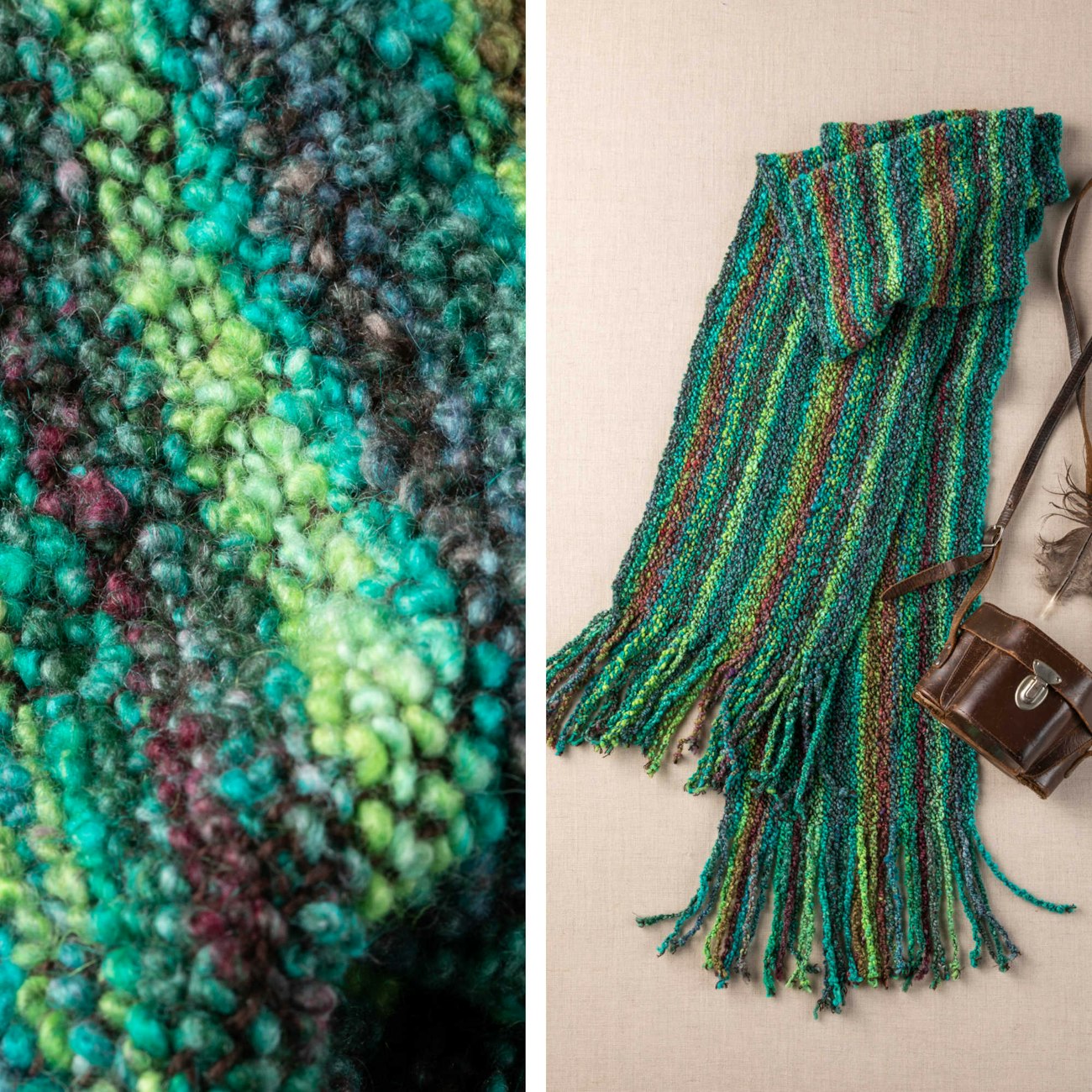 Then there's Tammy Bast's Kanzashi scarf. While it looks like some sort of pile, it's actually plain weave with no hand-manipulation required (except perhaps to coax the lumpy, bumpy yarn through the heddle). Looking at the scarf makes me want to pet it. If I ever see this scarf in the wild, someday in the future, I will absolutely attempt a weaver's handshake although I will ask permission first.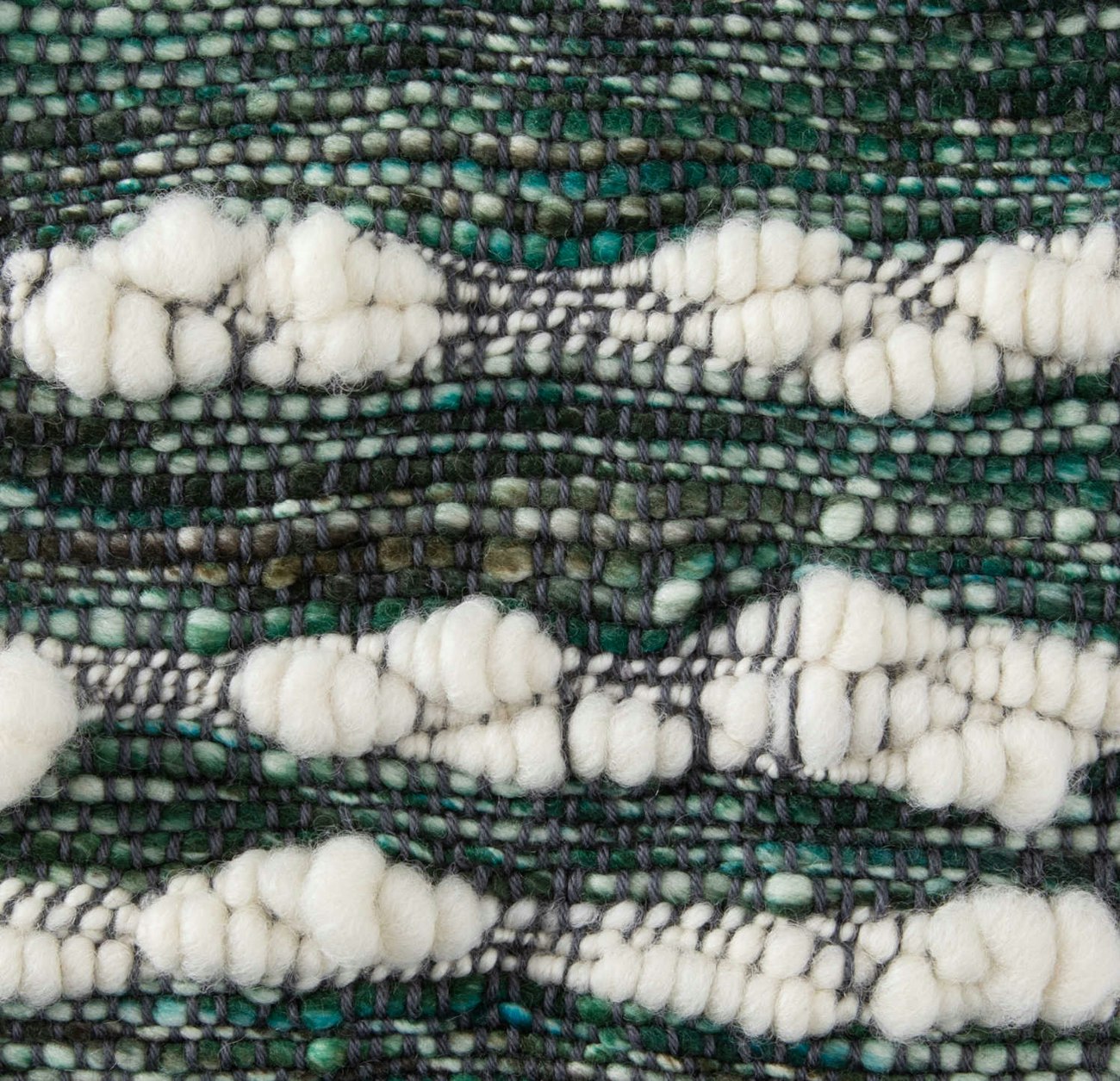 One of my absolute favorite parts of the issue, though, is Emonieiesha Hopkins' article on weaving with art yarns. In it, she combines some commercially made art yarns with her own handspun to create beautiful, interesting fabrics. I am especially obsessed with her sample where she combines Trendsetter's ME with a beehive handspun—it looks like sea foam floating in a blue-green ocean. I can imagine it as a wonderful, cozy scarf or a scene-stealing garment.
I could go on about all the projects in the issue that I would love to pet (sadly, due to COVID-19, I never got the chance to see any of these projects in person), but I'll stop with these three. If you're curious, please do check out the Easy Weaving with Little Looms Summer 2021 issue. Also, if you're a Little Looms fan, I'm happy to announce that Little Looms is now available as a subscription and will be coming out 4 times a year.
Happy Weaving!
Christina