Fall and winter seem like the perfect time for spinning, but those of us who like to spin year-round might need to adapt when the temperature gets above 85°. Here are a few tips to keep spinning cool when the weather gets steamy (even without air conditioning).
1. Take your spinning on the go!
A cool café, a shady spot, or even a library (if you have a permissive one) can all be great places to spin, but you probably don't want to haul your Saxony-style wheel with you. A travel wheel, e-spinner, or spindles can join you on your quest for cool air. Check out Devin Helmen's tips for taking a drop spindle for a stroll, then seek out a cool, shady walk.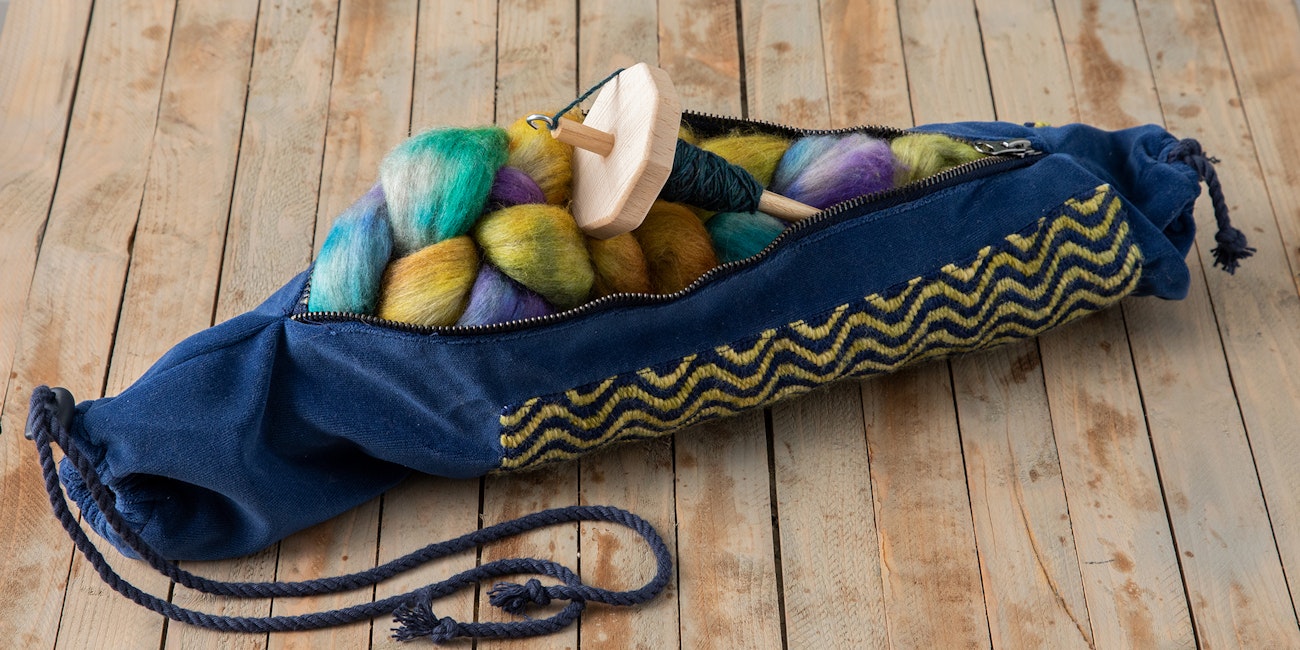 A spindle and a bit of fiber will easily fit into a travel-size bag, like this soft-sided spindle bag by Linda M. Perry. Photo by Matt Graves
2. Wash those dirty fleeces!
Not only will it take less energy to heat up the water for scouring, your fleece will dry faster in warm weather. Find some tips for washing fleece here.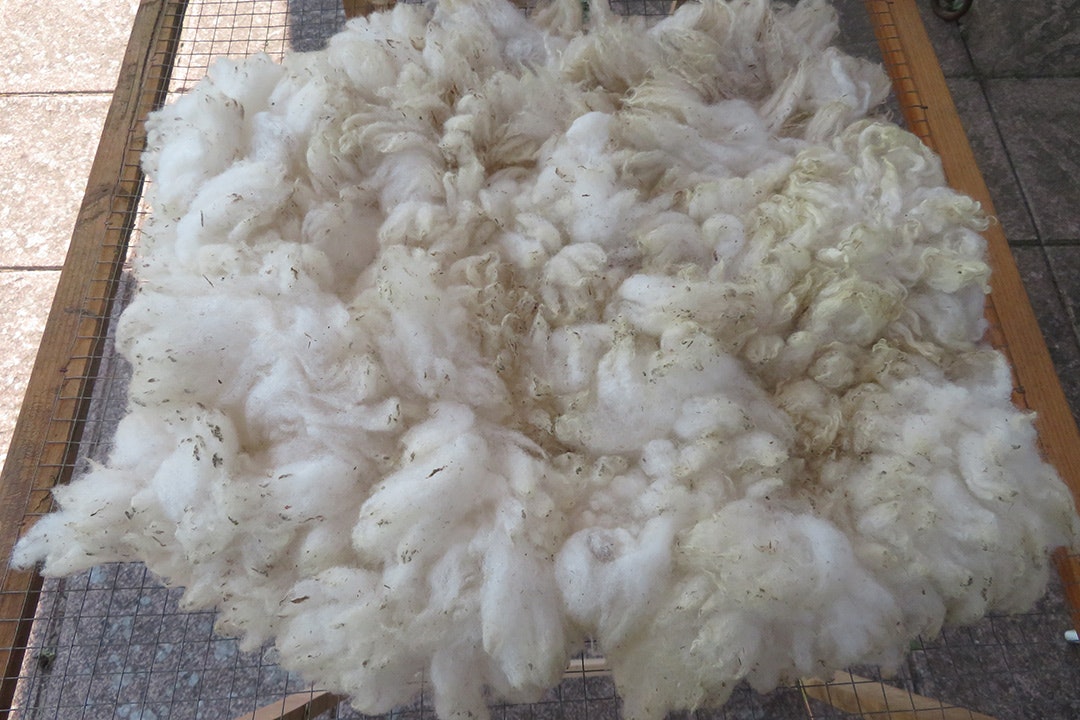 A washed fleece, spread out on a drying rack to dry. Photo by A. Sabine Schröder-Gravendyck
3. Try some weaving or selected knitting.
If you'd rather not have loose fiber around in sticky weather, try putting some to good use. A rigid-heddle loom or other little loom can go with you anywhere (see #1) and also keep the yarn off your lap. Knitters often switch to socks and small accessories in the summer to avoid holding large, wooly projects in their laps.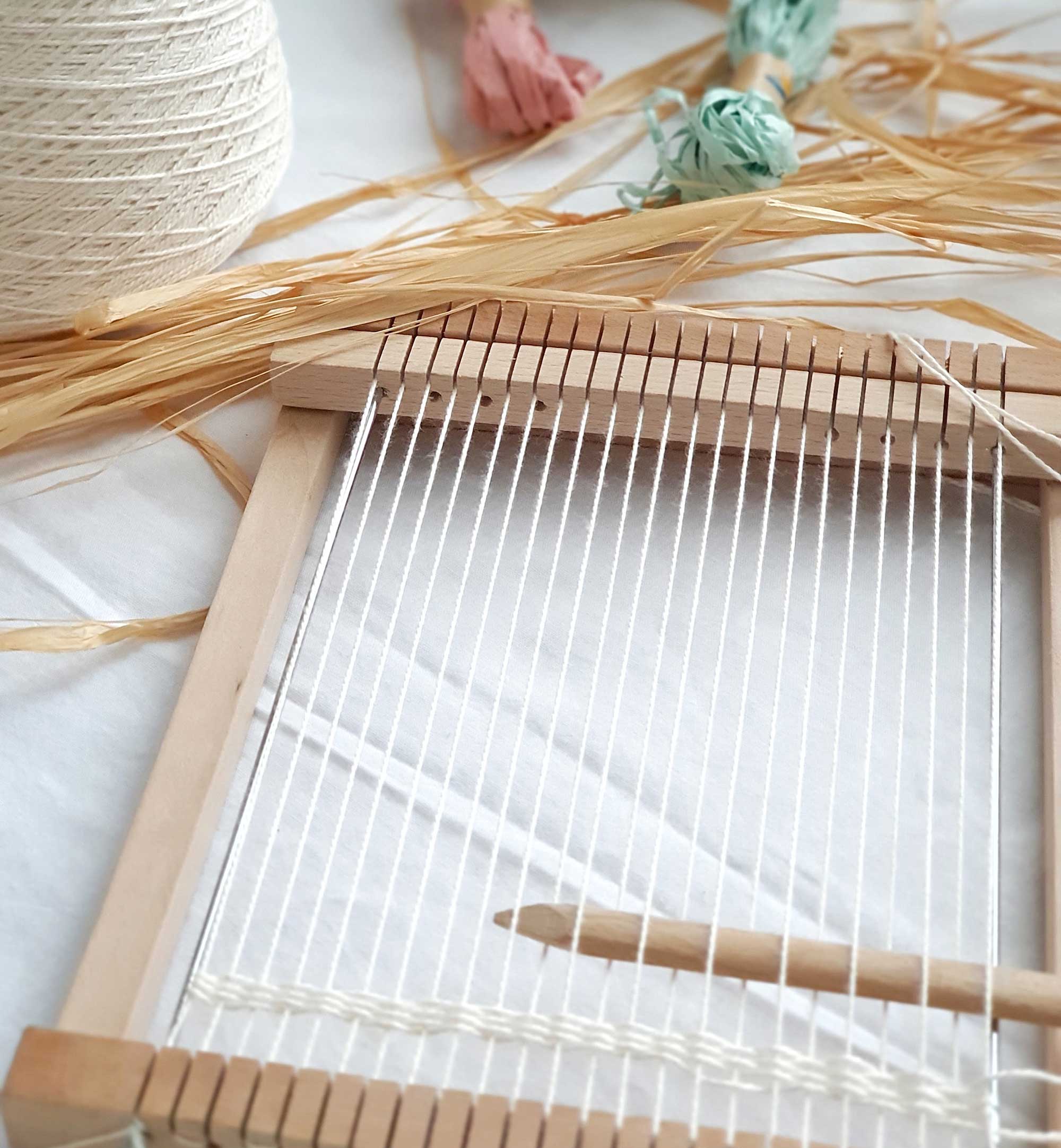 A portable loom makes it easy to take your yarn on the go. Photo by Ivana Matijevac on Unsplash
4. Take your spinning underground.
During the months of July and August, I try to get on the bike for a few hours a day, but otherwise I hang out in our cool basement, watch the Tour de France, and spin for the Tour de Fleece. I really do love watching the cyclists make their way around France and seeing the lovely scenery as they go by, so I buy the full streaming package, which includes replay until the end of August. If cycling isn't your thing, plan a movie marathon with your favorite spinning videos.
5. Develop and patent a combination spinning wheel/room fan.
Have you seen those stationary bicycles that use a big fan for resistance? How about affixing fan blades to the front of your spinning wheel? Yes, it would make the wheel harder to treadle, and maybe you'd just get warmer as a result, but you'd at least get the air stirring.
Stay cool, spinners!
Anne Merrow is Editorial Director and a co-founder of Long Thread Media.
Originally published October 17, 2017; updated July 27, 2023.