Each June, I love seeing spinners planning and scheming for Tour de Fleece (TdF). Social media and Ravelry threads are humming with discussions of new fiber purchases, stash diving, and yardage goals. This year's event runs from July 1–23. Over the years, TdF has increasingly become an event that we can all participate in. While we might admire spinners that will log serious time at their wheels in July, not everyone can dedicate more time to their wheel during the busy summer. Luckily, we can all map our own course and find our own way to join the fun!
The Serious Rider
Tour de Fleece is a great way to push yourself to spin on a schedule, track progress, and light a fire under that comfy spinning chair. Some spinners join registered teams, while others prefer to join unofficial virtual or in-person gatherings. It's up to you! If you're looking for other people to chat with to stay motivated, there are cheerful groups on Facebook and Ravelry. If you are spending more time at your wheel, make sure you have a chair that will help you avoid injury. Mary Egbert has tips for finding your best seat!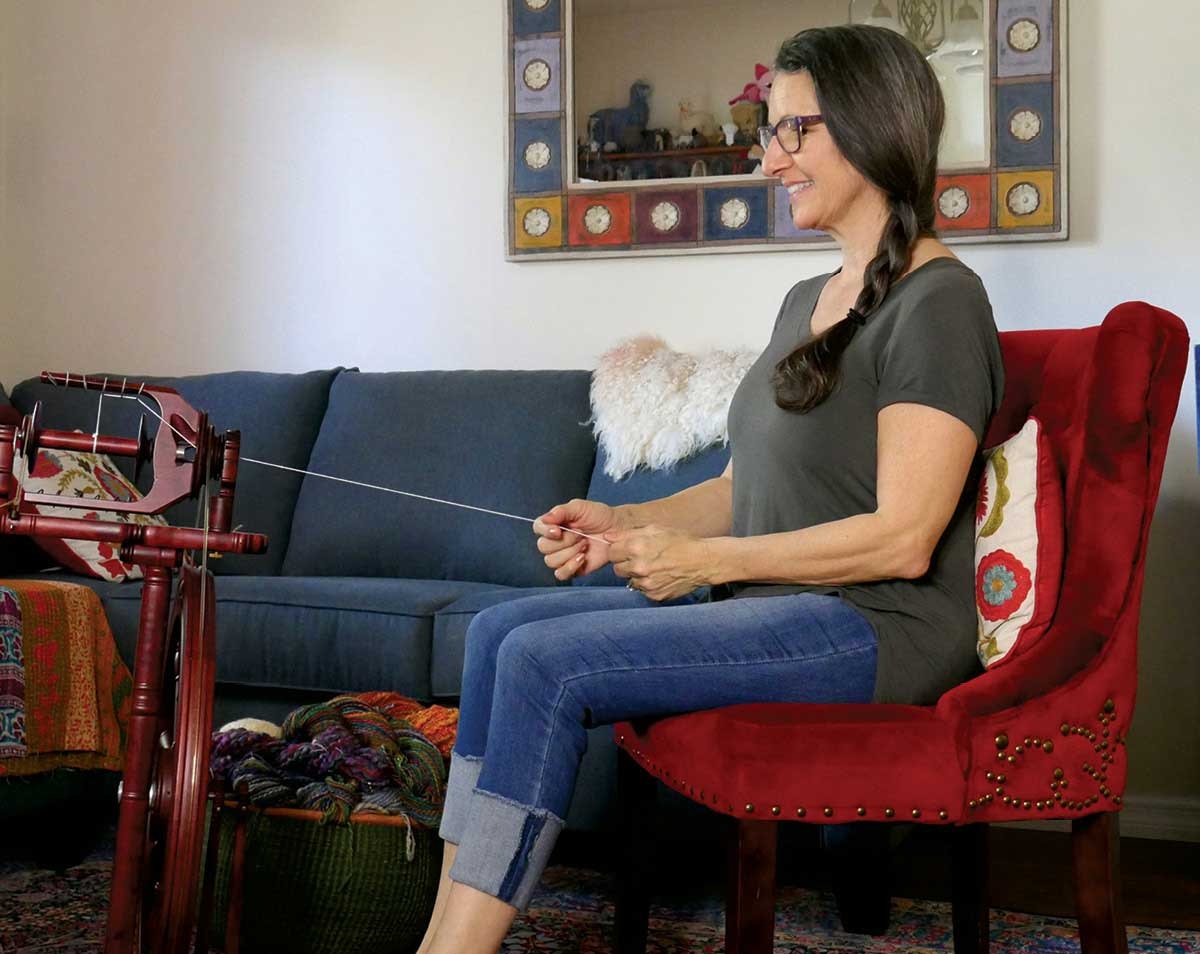 Mary Egbert uses a comfy chair that she modifies with a pillow. "I always use a pillow behind my lower back; the extra support keeps me in good form. I love spinning chairs without arms because they let me draft with a long draw with ease." Photo courtesy of Mary Egbert
The Inspired Rider
Want to spin along with TdF, but know that life is going to get in the way? That's ok! You could start with a plan that allows you to jump in and out of the race as needed. Buy some delicious new fibers or make a spin-the-stash plan, and then join in the fun when you can. If you are making progress in filling those bobbins but don't want to stop to ply, rewinding your bobbins can be a game changer! Here are several of my fave approaches.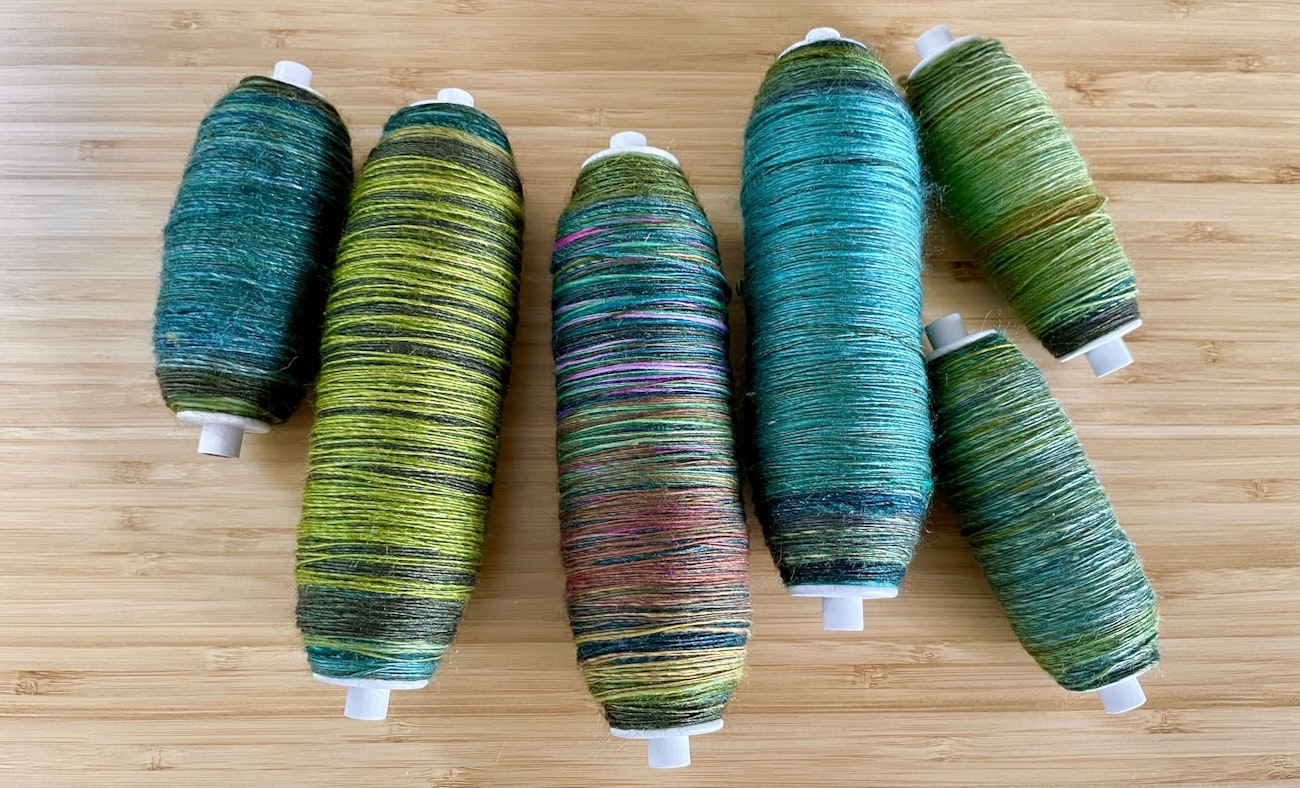 Kate loves using weaving bobbins to store handspun singles. Photo by Kate Larson
The One-Stage Rider
Like the Tour de France, the TdF is organized into 21 stages with intermittent rest days. Are you only able to join for one "stage"? One stage is better than none! Choose something that gives you one spinnerly focus in July. It could be giving your beloved wheel a scrub and polish, spending some time getting comfortable with your support spindle, or spinning for a small project like the Horseshoe Cap.
There's room for all, and I hope you'll be inspired to spin a little more (or a lot!) this July.
Kate Larson, editor of Spin Off, teaches handspinning around the country and spends as many hours as life allows in the barn with her beloved flock of Border Leicesters.