Heindselman's (pronounced HIND-sul-munz) is America's oldest yarn shop, according to The National Needlework Association, with its doors open since 1904. When I started frequenting Heindselman's about a dozen years ago, about the only spinning-related merchandise was roving from a single company. I was delighted, then, when I stepped inside the shop in March to find not only a variety of spinning wheels but also an abundance of locally handspun skeins for sale. What caused this awesome transformation?
Generations of Yarn
To find out, I spoke with owner Ted Schofield, grandson of George and Dee Heindselman, who originally opened the store. Ted is a lifelong fiber artist: he knit his first sweater at age 7 and spent years at the shop while his aunt Erma Dee Heindeselman ran the store. He knows the yarn shop business as well as he knows knitting.
As he explained, in 1904, if you wanted a knit garment, your choices were to "knit it yourself or pay someone to do it." Knitting was a product of necessity, and in the shop's early years, most knitters wanted to get away from spinning and handspun yarns; they were time-consuming and an indicator of poverty. After World War II, commercially knit garments became widely available and were preferred over handknits for professional-looking clothing. As Ted explained, "The '60s and '70s were a rough time for the yarn industry."
Now, Ted says, fiber arts have become more of a meditative practice and an opportunity for aesthetic expression rather than a necessity. The Fibershed and local food movements have encouraged us to think about where our products come from.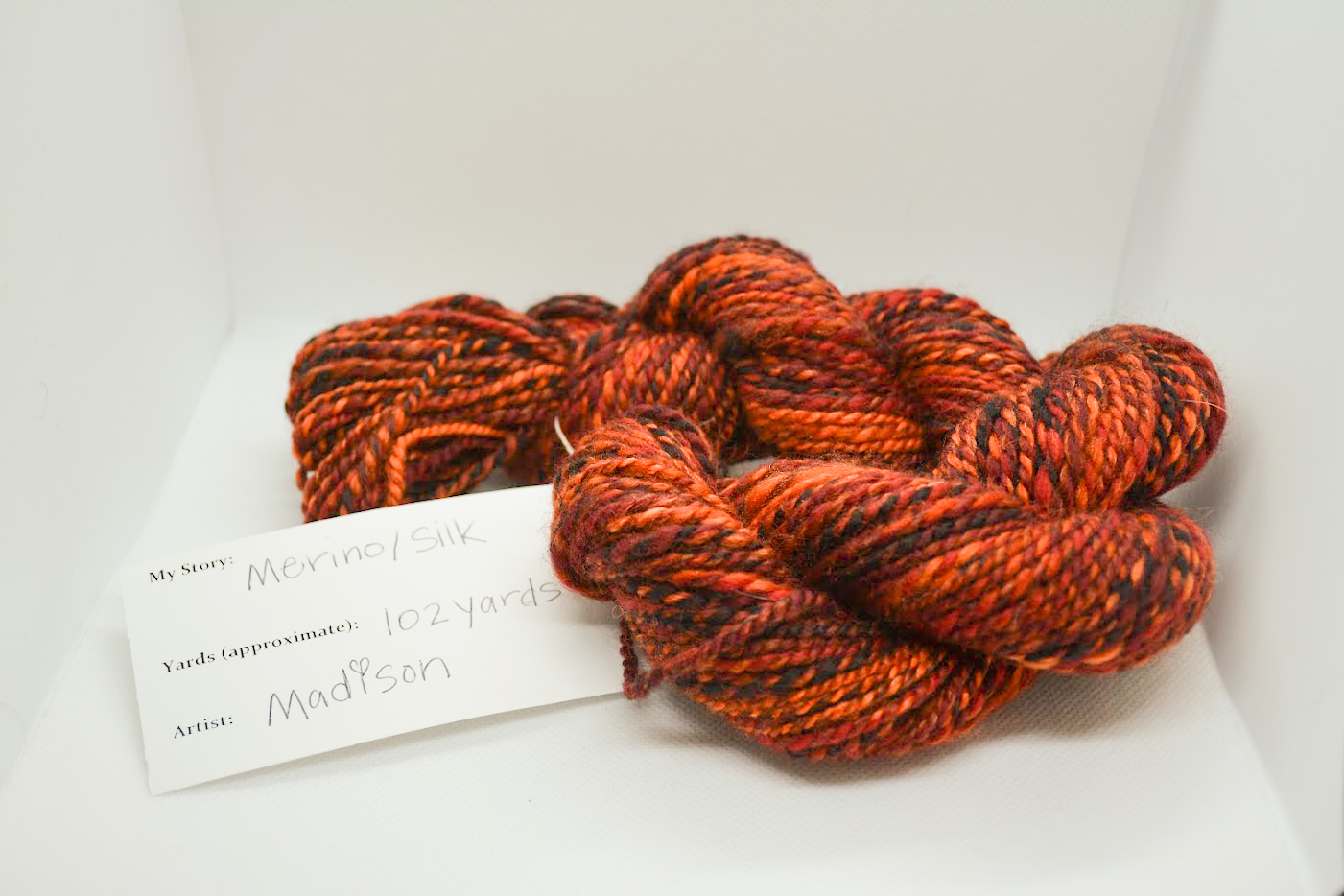 One of the skeins created for sale at Heindselman's by Madison, a local spinner. Providing skeins for sale at local shops is a great way for spinners to keep pushing their craft, regardless of skill level, color aesthetics, or personal style. All photos by author unless otherwise noted.
Destination: Handspinning
This growing desire for locally made products creates the perfect environment for selling handspun yarns. Fiber arts instructor Bobbi Pendell revitalized Heindselman's focus on spinning when she returned to Utah after living and working in Sitka, Alaska. While in Sitka, Bobbi discovered that her handspun skeins sold very well in the local yarn shop. Sitka is one of many port towns frequented by Alaskan cruise ships, and traveling fiber artists were willing to spend money on a beautiful, unique, handmade skein as a memento of their Alaskan journey. Bobbi learned that after buying skeins of her handspun in Sitka, the same knitters were clamoring at yarn shops in other port towns, hungry for more. These Alaskan cruisers created a demand, and a wholesale partnership arose with many of the yarn stores in Alaska's port towns.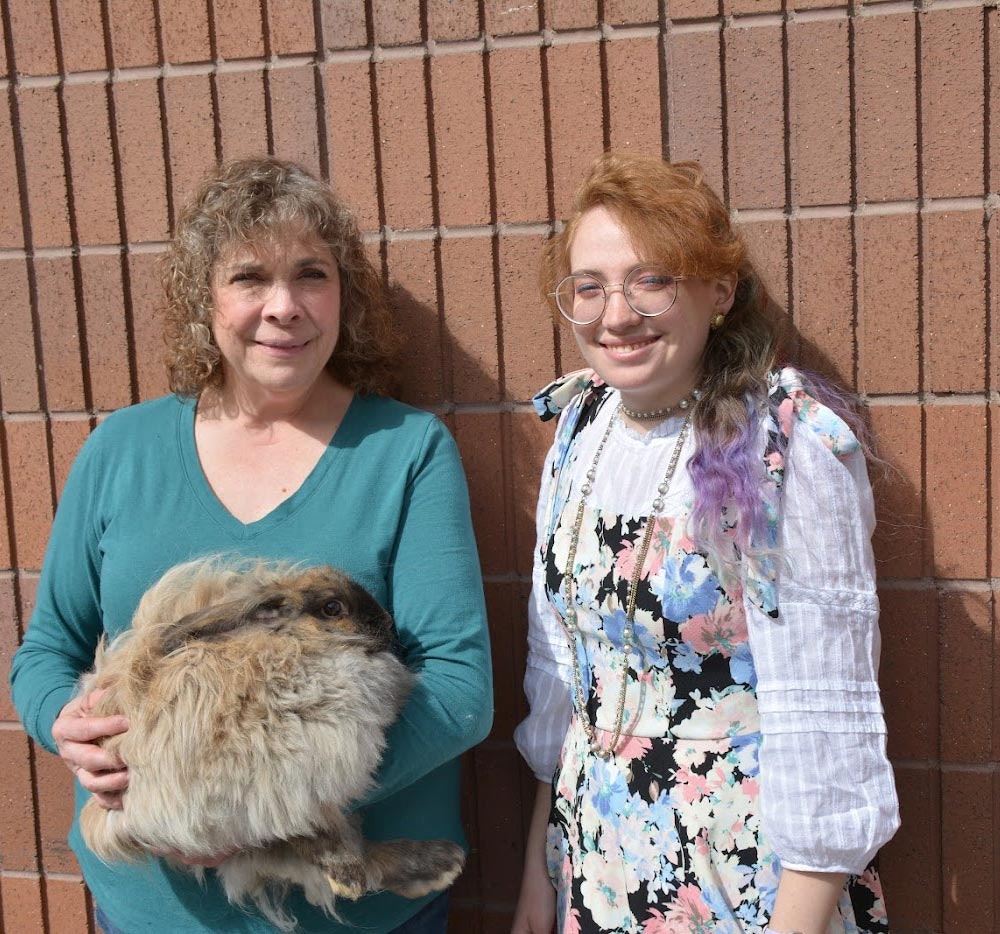 The transition from knitting as utilitarian activity to personal expression creates an opportunity for yarn stores and their local spinners. Yarn stores situated in locales with any kind of tourist economy are positioned to offer locally produced skeins. As Heindselman's employee Havale Winterton explained, marketing handspun skeins as souvenirs for travelers is an opportunity for yarn shops to take part in the "buy local" movement and creates an outlet for spinners who want to keep their focus on yarn as their end product.
If you find yourself in Alaska or Utah this summer, check for these unique yarns from local spinners!
Meghan Weaver Smith's family has been raising sheep near Wayan, Idaho, for several generations, and her interest in wool was first sparked by her mother's tales of misadventure with the family flock of Panama sheep. While she loves fiber prep, spinning, dyeing, and learning to knit and weave, her favorite part might be working with the sheep themselves. In April, she got to live the Idaho sheep dream by helping with lambing season at Weiser River Ranch in Council, Idaho.