When spinner and knitter Brian McCarthy sent his article to the Spin Off office for the Spring 2023 issue, our inbox was soon flooded with photos. This came as no surprise to me—after all, I had learned of Brian's tendency to spin vast amounts of fiber when he puts his mind to it. For starters, I had heard about the skeins upon skeins that Brian produced while working on his Outback Afghan project. And it was looking like this time would be no exception.
Indeed, Brian's mantra should be "go big, or go home."
This time, Brian's article started with a natural dyeing workshop that he had presented, where some members were inspired, yet not quite ready to do their own dyeing. So, for Brian's color experiments, they offered to collect fungus, mushrooms, tree needles, resin, seaweed, and lichen that they noticed growing on their own or their friends' properties.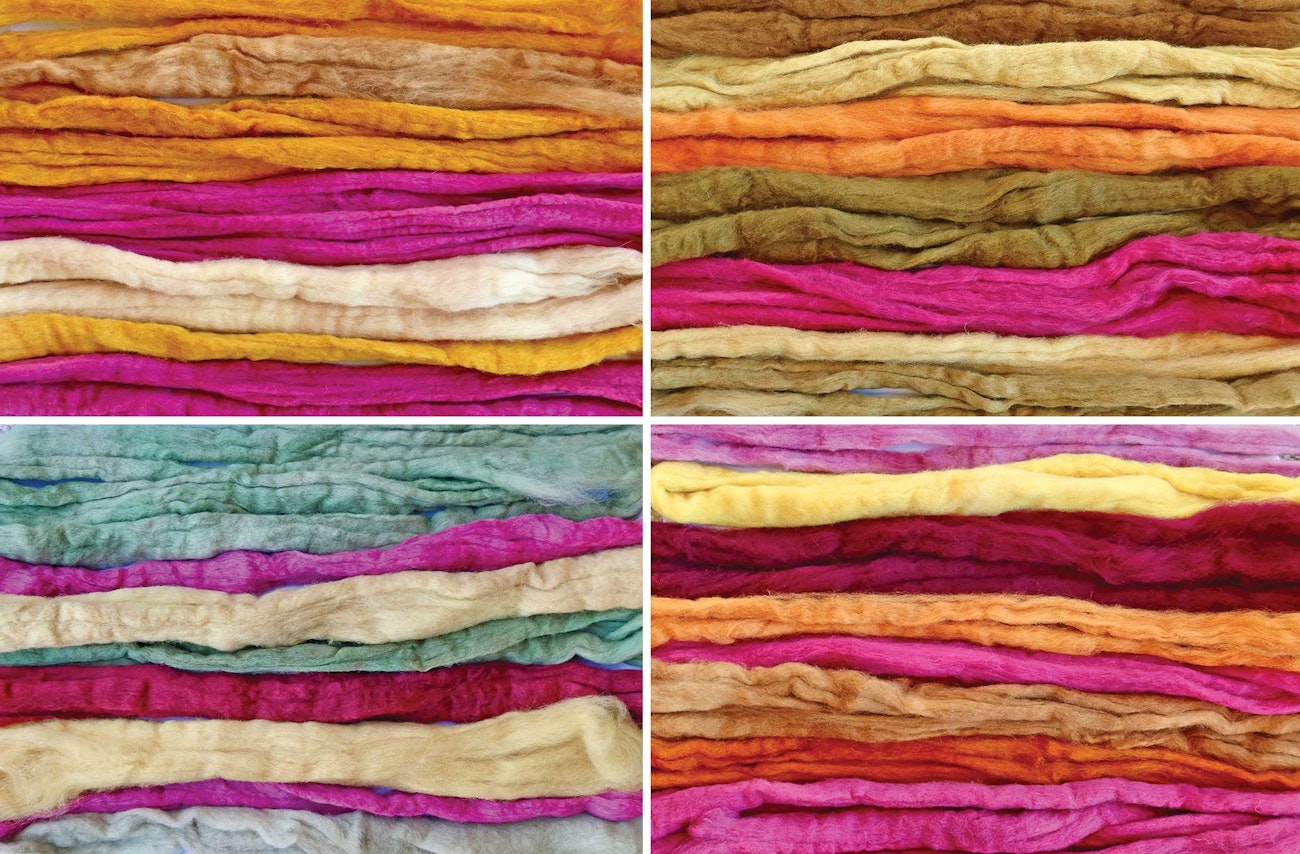 Dyed tops organized into 100-gram bundles
Brian explains, "My curiosity to see what colors might emerge from any plant material I suspected could be promising, or to see if plants which had previously produced rewarding color would give a repeat performance, did not wane. Some 140 dye extractions later it had generated a stash of more than 7 kilos." And a whopping 65 skeins of yarn!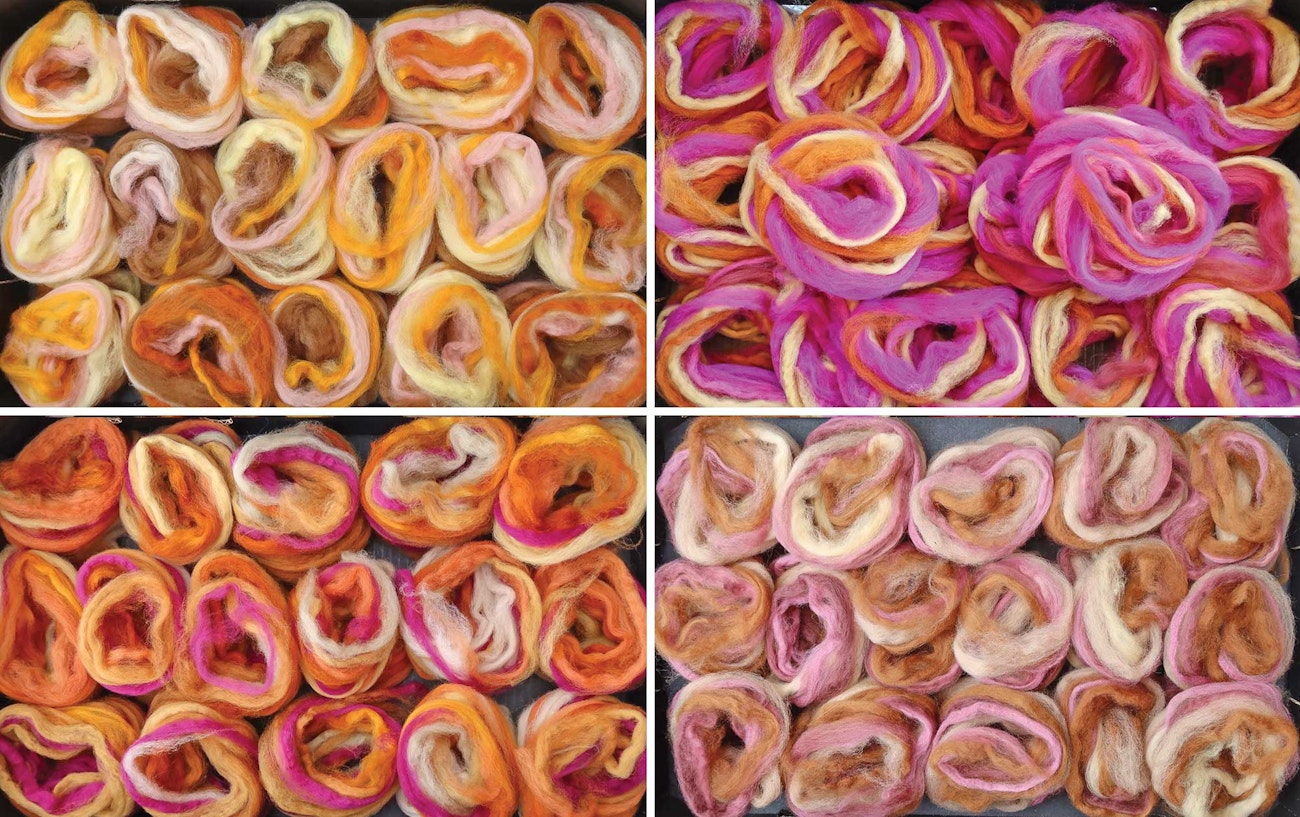 Top bundles stripped into 16 clones and coiled into birds' nests
Brian was fascinated by the difference between the color of the plant material and the dye it produced, for example gray lichen produced a vivid purple dye. What I found fascinating as I read his article was Brian's descriptions of the inconsistencies in the texture of the spun yarn according to how the dye behaved; for example, some dyes appeared to be harsh on the fiber, while others, such as the lichen, left the wool feeling silky and soft.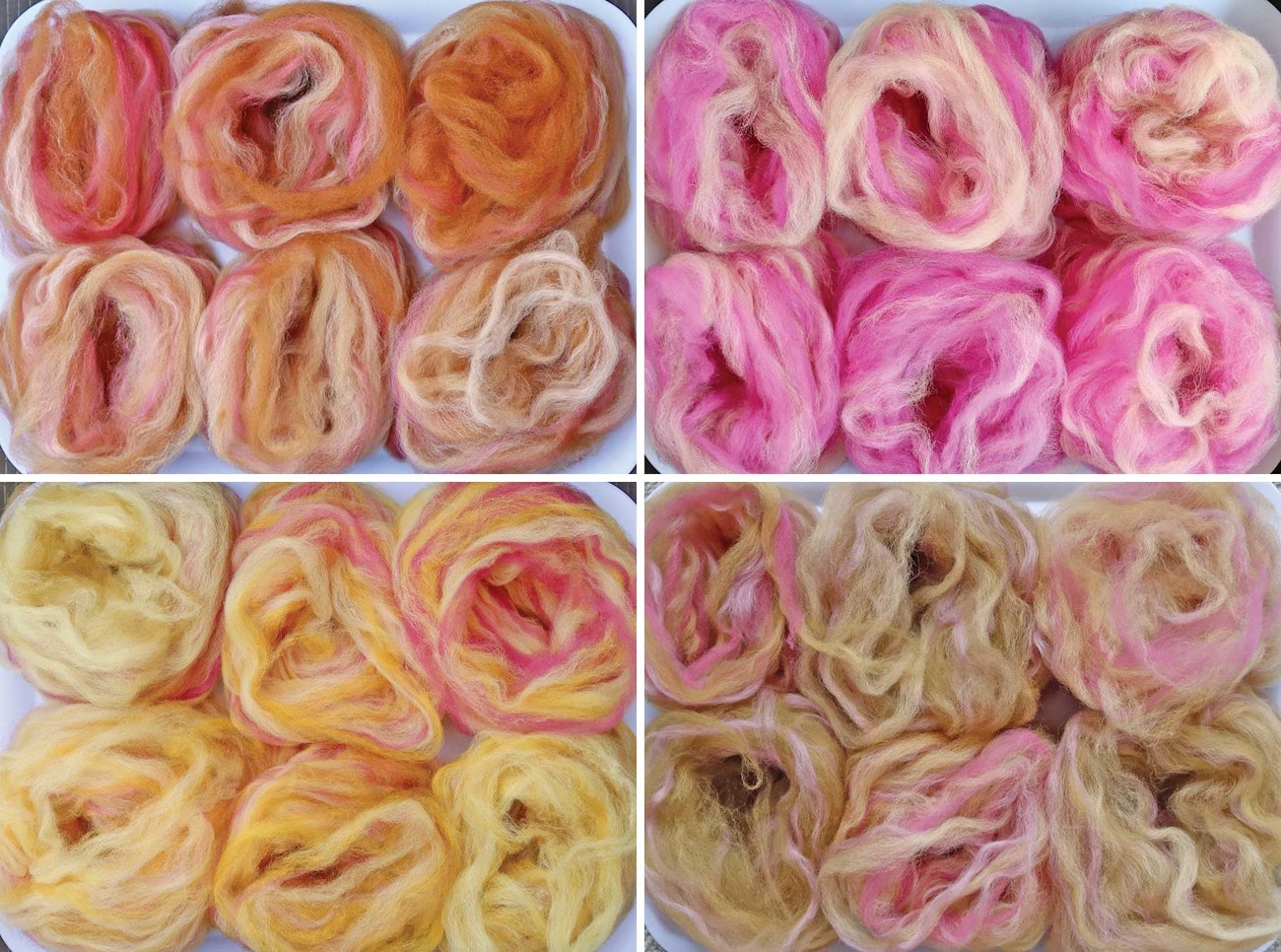 Predrafted clones in tidy birds' nests
This transformation from a set of tops to the finished set of 65 skeins took Brian several months of spinning to complete. We hope you enjoy the eye candy shared here as much as we do!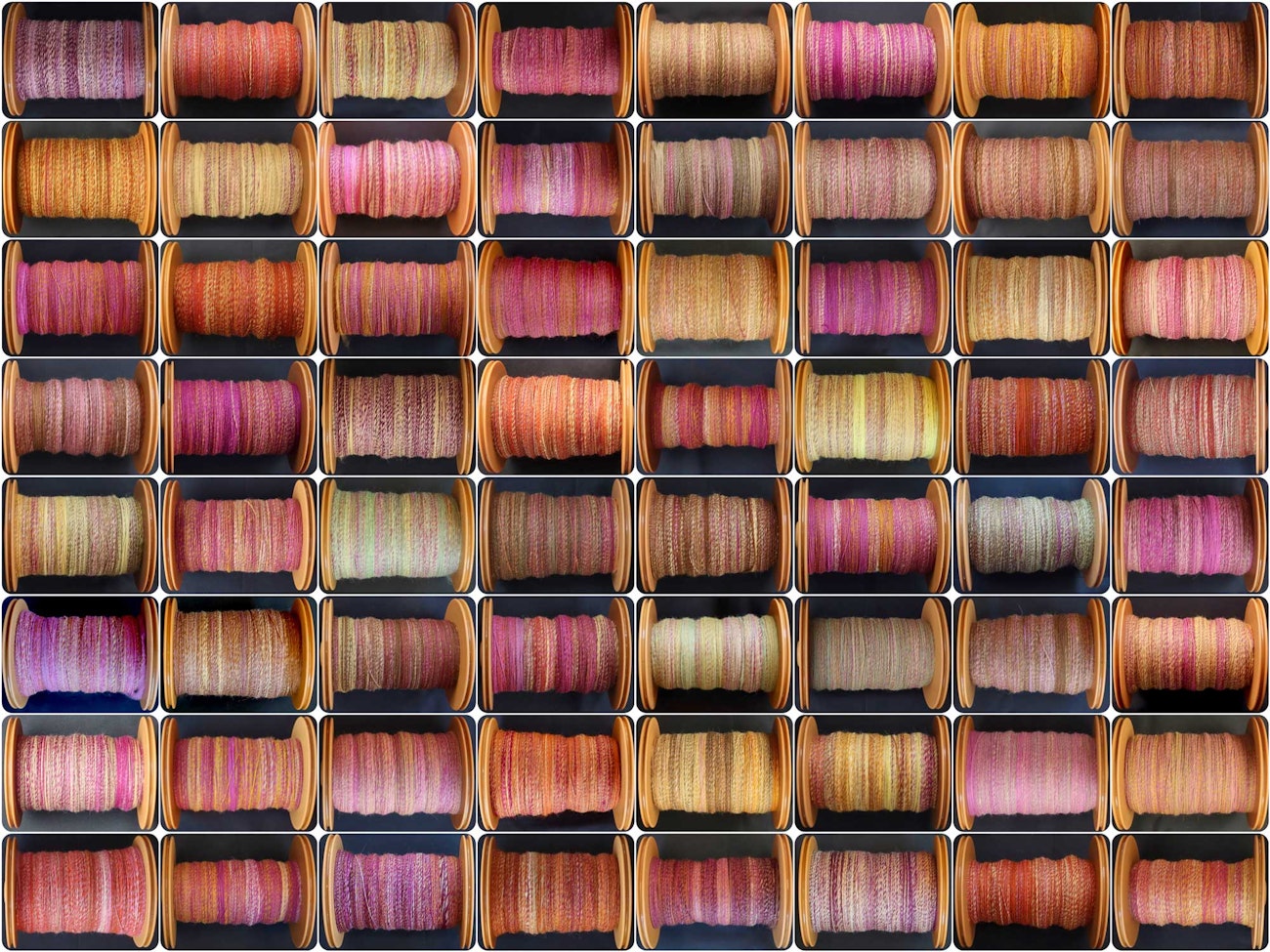 Colorful singles on bobbins
Read Brian's article, "Color Play with Plant-Dyed Tops," in Spin Off Spring 2023, where he describes in great detail his methodology as he tackled the dyeing, spinning, and visual documentation of this project, and to see more photos of his tops, colorful bobbins, resulting skeins, and even more completed projects.

Brian's finished objects include a mitered-square afghan, a handful of scarves and beanies, and a swirl jacket (adapted from Knit, Swirl! by Sandra McIver).
Debbie Blair is the associate editor of Spin Off magazine. From her grandmother she has inherited a love of all things color related—the bolder, the better—and her art background has led to her enjoyment of color theory and seeing how others apply color to their craft. A lifelong crafter and avid reader, she finds her happy place reading and relaxing next to a mountain stream.