Start the New Year with a new pattern. Carol Huebscher Rhoades' tea cozy would make a wonderful gift to get an early start on! Enjoy this free download with our best wishes for a wonderful 2022! -The Spin Off Editorial Staff
I originally made a cozy for my small (four-cup) Brown Betty teapot with commercially- spun jumper-weight Shetland yarn. When I received a gift of hand-dyed, carded, and gilled Romney slivers from Mary Knox in New Zealand, I knew it would go toward a handspun version of that cozy. The colors were almost identical to those in the original.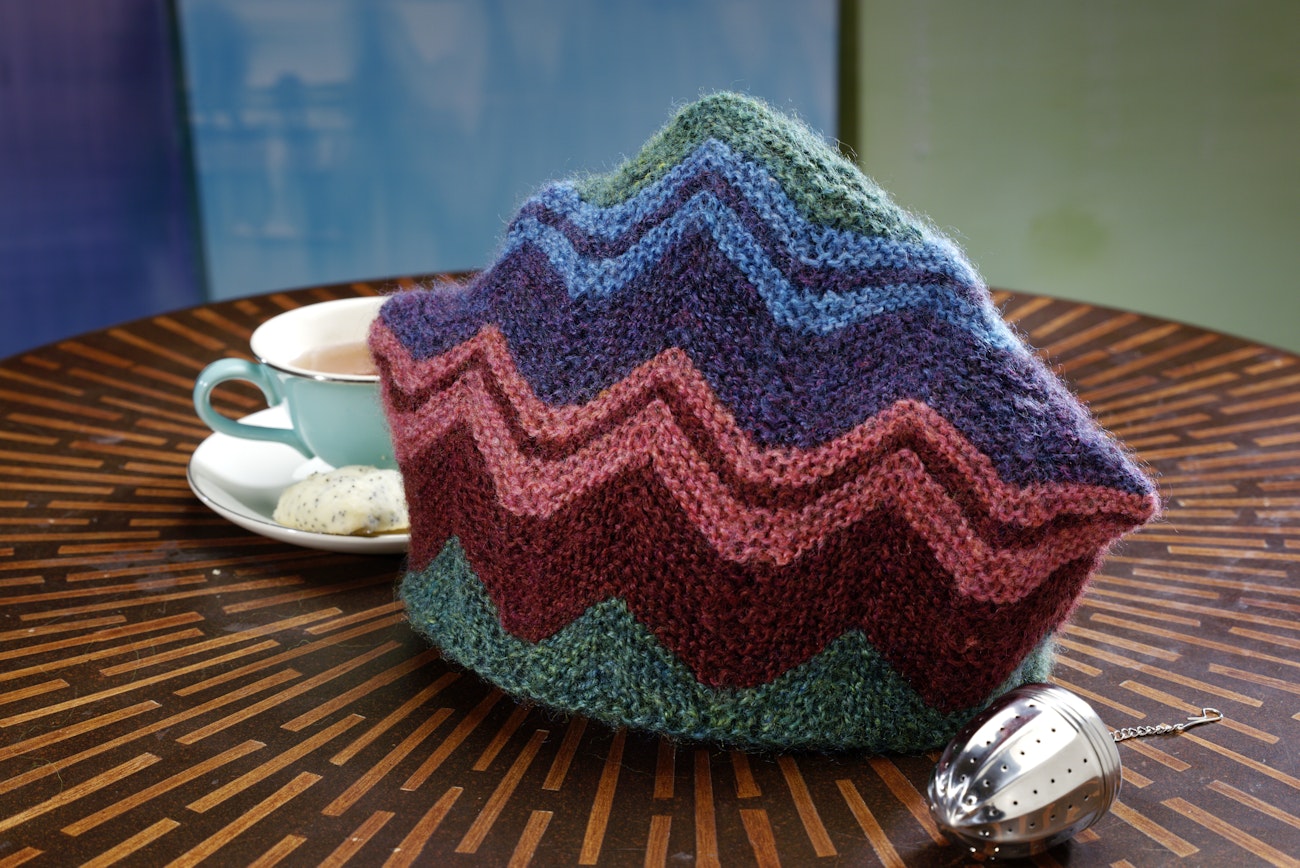 Spinning for the domino-knitted cozy was easy because the gilled rovings were so well prepared. I spun each color with a short forward draw on my Schacht wheel at a 9:1 ratio and plied with an 11:1 ratio.
The cozy starts with a ring of domino knitted squares that fits around the teapot. Shaping and fit are achieved by adjusting the number of squares in a round. To finish, half triangles are knitted to fill in the spaces along the bottom of the cozy. If desired, the cozy can be lined by picking up stitches along the bottom and knitting the lining with decreases as needed to match the shape of the outside.