Subscribe to The Long Thread Podcast:

More than 100 years have passed since Shaniko, Oregon, went from "Wool Capital of the World" to forgotten spur of the Union Pacific Railway. A dozen miles from Shaniko, R.R. Hinton was the area's largest producer of sheep and wool at his Imperial Stock Ranch, raising Columbia sheep for meat and wool.
When Dan and Jeanne Carver bought the Imperial Stock Ranch in the 1980's, they established a conservation plan—not something many working farms did at the time, but something that Dan saw as vitally important. To preserve the water and soil of their thousands of acres, the Carvers turned to unexpected partners: the cattle and sheep who grazed their high desert land. Sheep have a reputation for damaging the ecosystem by overgrazing, but Dan and Jeanne believed that careful stewardship through intensive rotational grazing, humane predator management, and water conservation could bring grazing animals back in balance with the landscape.
In 2017, the Carvers accepted a challenge to become the first ranch certified under the Responsible Wool Standard, which establishes criteria for the welfare of sheep, ecosystem, and working conditions used to produce the wool. As consumer demand for sustainably produced wool grew, the Carvers founded Shaniko Wool Company to join with other family ranches in obtaining RWS certification and delivering ethically and ecologically sound wool. Shaniko Wool comprises ten ranches whose practices are independently audited.
Based on the environmental benefits she witnessed, Jeanne was certain that the sheep and their agricultural practices were a net benefit to the natural world, but over the past several years, she has taken steps to prove it. Through measurements of the soil and audits of their emissions, Shaniko Wool Company has documented that their ranching operations offset tons of greenhouse gas emissions by capturing tons of carbon in the soil.
Listening to Jeanne Carver talk about her family's goals and results for their ranch offers an inspiring message for those of us who love wool and ecosystem conservation: with careful management, sheep can be an undeniable force for good.
This episode is brought to you by:

Handweaving.net is the comprehensive weaving website with more than 75,000 historic and modern weaving drafts, documents, and powerful digital tools that put creativity in your hands. Now it's simple to design, color, update, and save your drafts. Our mission is to preserve the rich heritage of hand weaving and pass it down to you. Visit Handweaving.net and sign up for a subscription today!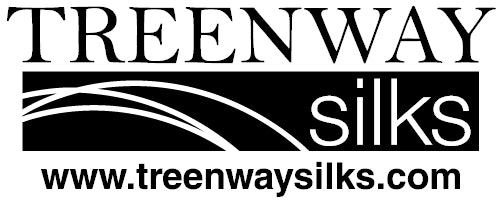 You'll find the largest variety of silk spinning fibers, silk yarn and silk threads & ribbons at TreenwaySilks.com. Choose from a rainbow of hand-dyed colors. Love natural? Their array of wild silk and silk-blends provide choices beyond white. Treenway Silks—where superior quality and customer service are guaranteed.
Links
Shaniko Wool Company
Responsible Wool Standard
Textile Exchange
Stories of Stories of Fashion, Textiles, and Place by Leslie Davis Burns and Jeanne Carver
Imperial Stock Ranch website
Pacific Northwest Fibershed: Imperial Stock Ranch (video)
Nativa Precious Fiber/Chargeurs