Nilda Callañaupa Alvarez began life tending sheep and learning to spin and weave in a rural village near Cusco, Peru. Her trajectory took her through the local school and to university in the city and then to the United States, where she honed her English skills and gained a following of weavers fascinated by the traditional ways she had mastered. Nilda's path has been one of discovering, reclaiming, and sustaining the extraordinary textiles of her home country. And so much more.
Learn From Nilda
Nilda's work has rippled out into the world in many ways. Nilda has supported the textile education and economic opportunities available to her community members through The Centro de Textiles Tradicionales del Cusco (CTTC), but she is also a highly skilled artisan. Linda Ligon sat down with Nilda to discuss traditional spinning and knitting techniques in two fantastic instructional videos:
Andean Spinning
In this spinning video, Nilda introduces us to the spinning techniques and traditions of the Andes, from fiber preparation to finishing. Find it here.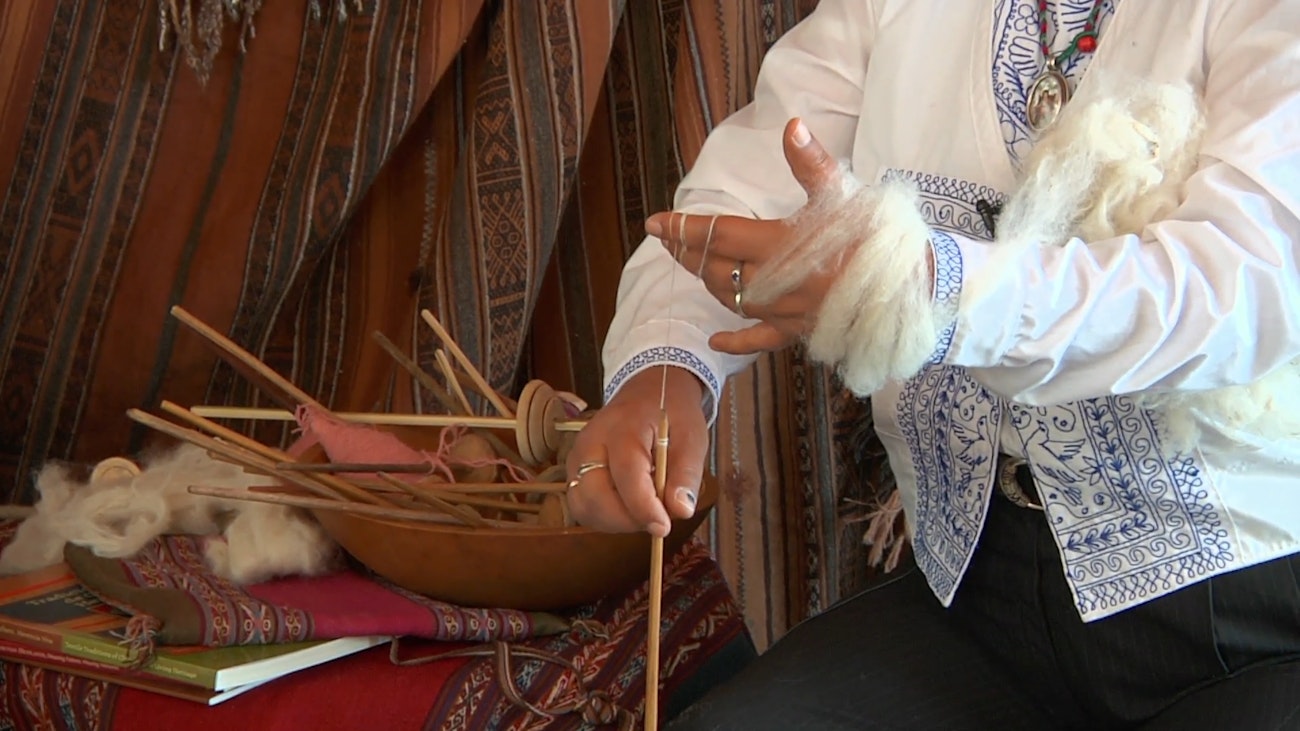 Nilda demonstrates spinning on a pushka (the low whorl of this traditional spindle is out of frame). Note the fleece under her arm and the attenuated sliver wrapped around her wrist, ready for spinning
Andean Knitting
Focusing on the region's beautiful and distinctive chullo hats, Nilda demonstrates Andean knitting step by step. Find it here.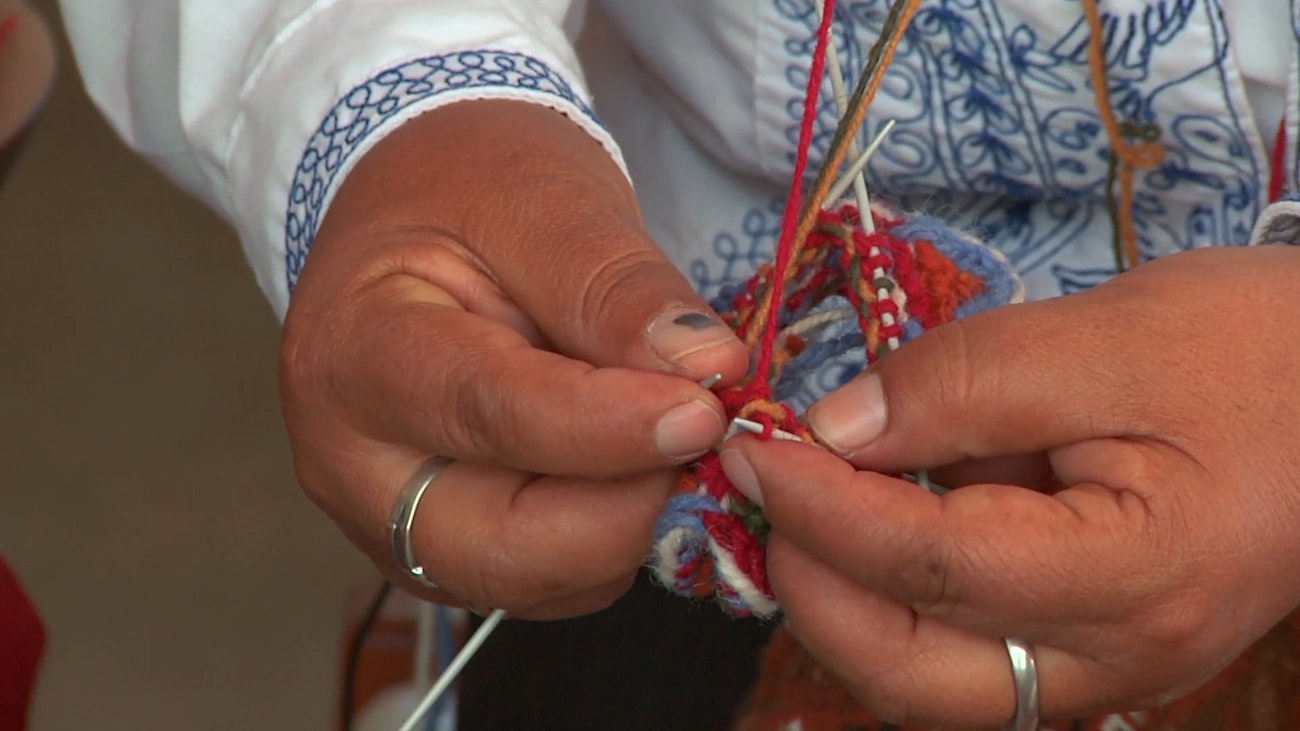 Multiple yarns can be tensioned around the neck for knitting complex color patterns.
Learn About Nilda
We've gathered three articles for you from past issues of Spin Off and PieceWork, spanning from 1985 to 2022, that show the evolution of Nilda's work and connection to her Peruvian community of makers. Download a PDF collection of the following articles below.
In a 1985 "Profile of Nilda Callañaupa," Ed Franquemont recounts his experience meeting Nilda as a 14-year-old weaver in her home village of Chinchero and describes her early roots in spinning (before the age of 5) and shepherding (at the age of 8). He goes on to relay how she developed skills that revolutionized the textile traditions of her town before she was 20.