Many of us knitters—and spinners—tend to think of socks as the ideal project. After all, they're portable enough to tuck into your bag to work on while you're in a waiting room, watching a sporting event, or just relaxing on the patio of a friend's house. They don't require a ton of yarn. And, with endless options for length, style, design, and color, it's easy to tailor them to your personal preferences. What's more, socks make the perfect gift for friends and family. Who doesn't love socks?
What makes spinning your own yarn for handknit socks special? Each pair you make is so personal! Maybe you love spinning a basic, no-frills three-ply sock yarn for challenging knitting patterns. Or maybe you like to explore cables, crepes, and fractal yarns, returning each time to a simple sock pattern that highlights your handspun. Every choice we make, from fiber to twist to needle size leaves behind a trail of creative fingerprints.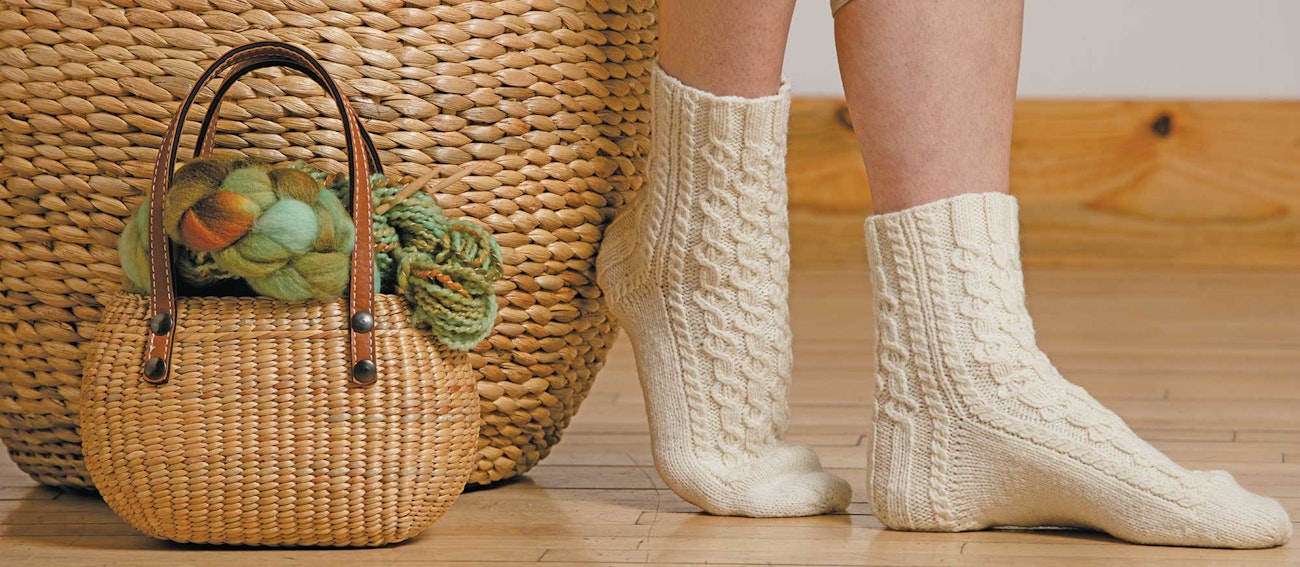 Kate Larson's Double-Cable Socks for Spinners. Photo by George Boe
We've collected some of our favorite handspun sock patterns into a new eBook, Spin Your Socks 3: Five More Favorite Sock Patterns—the perfect compilation for knitters! You'll find lots of helpful suggestions for spinning yarn for socks, from socks with an easy zigzag slip-stitch pattern to socks using cabled yarn and more. Spinners—including Devin Helmen, Amy Tyler, and Kate Larson—offer their favorite tips for durable socks. Amy discusses how she settled on an alpaca/wool blend for hiking socks, Kate shows cabled yarn construction step-by-step, and Devin shares their strong opinions about twist and knitted gauge. Learn more about which drafting method and fibers may work best for socks that will hold up, suggested fiber preparations, and how to adjust a pattern to make your handknitted socks fit better.
From a lace-and-cable mash-up to warm, cozy socks with crisp, plump cables, these five favorite sock patterns featuring a variety of beautiful colorways and styles will result in socks that are fun to knit and that will wear nicely.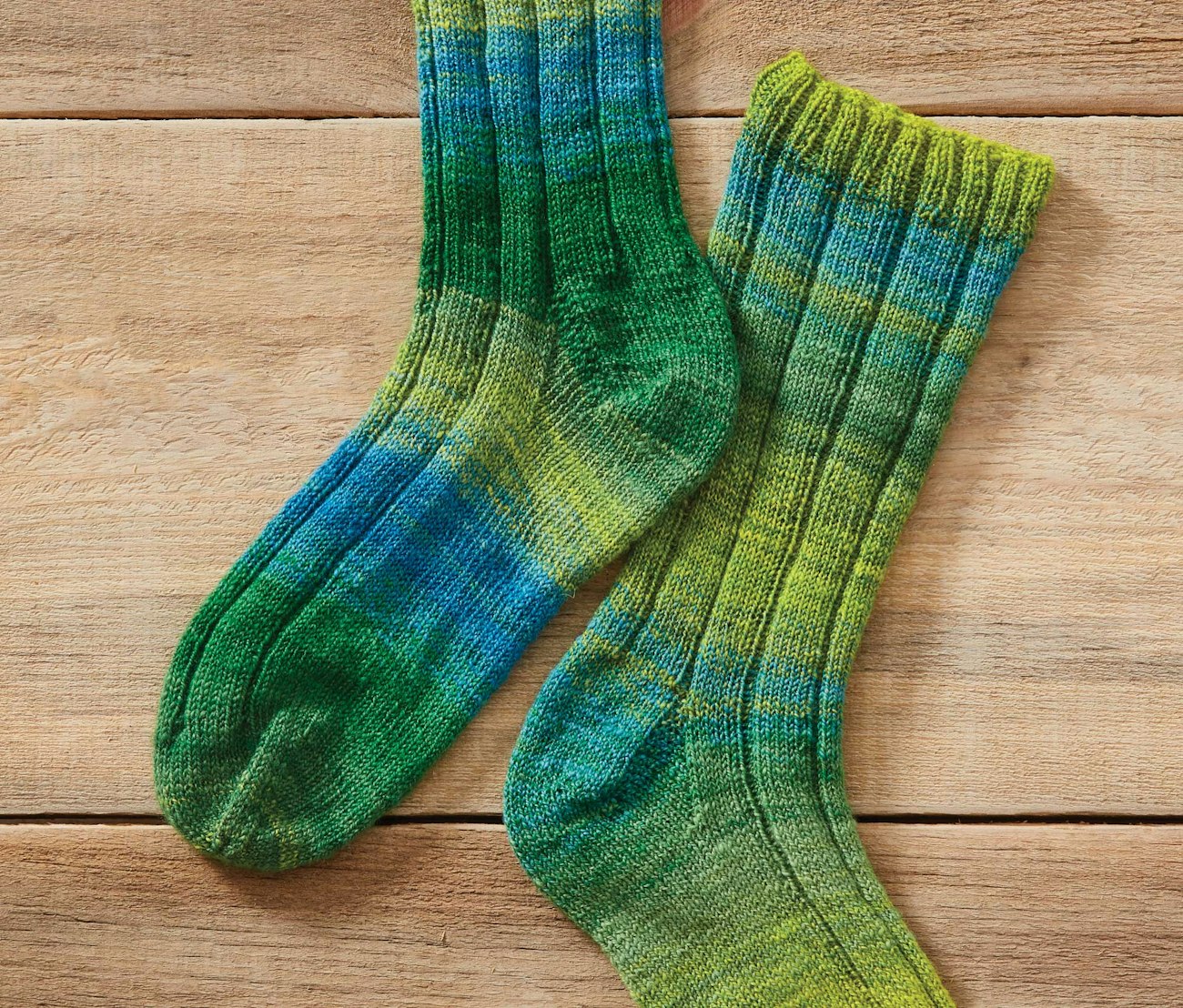 Spindle-Spun Socks by Devin Helmen. Photo by George Boe
This must-have eBook collection of favorite sock projects includes:
Spindle-Spun Socks, by Devin Helmen
Herbology Socks, by Rachel Coopey
Double-Cable Socks for Spinners, by Kate Larson
Trekking Socks, by Amy Tyler
Handspun Lida Rose Socks, by Anne Podlesak
Check out the eBook in our library, or current All Access subscribers can log in below to instantly access and download this delightful project collection.
Spin Your Socks 3: Five More Favorite Sock Patterns PDF download
Enjoy this collection of patterns in this All Access exclusive.