In 2003, at a local native-plant sale, Caroline Tacker purchased three Florida native cotton plants for a dollar. She took the seedlings home and planted them in the front yard, where they grew and began producing cotton bolls. With a supply of new-to-her fiber, she began doing research on the internet for ways to use the cotton. A friend suggested she contact Heritage Village in Largo, Florida, and one of the employees taught Caroline to gin her cotton and spin it on a takli spindle. Caroline took quickly to the new skill, and soon she met other spinners and weavers at the local Pinellas Weavers Guild. We recently asked Caroline to share some of what she has learned about spinning Florida native cotton.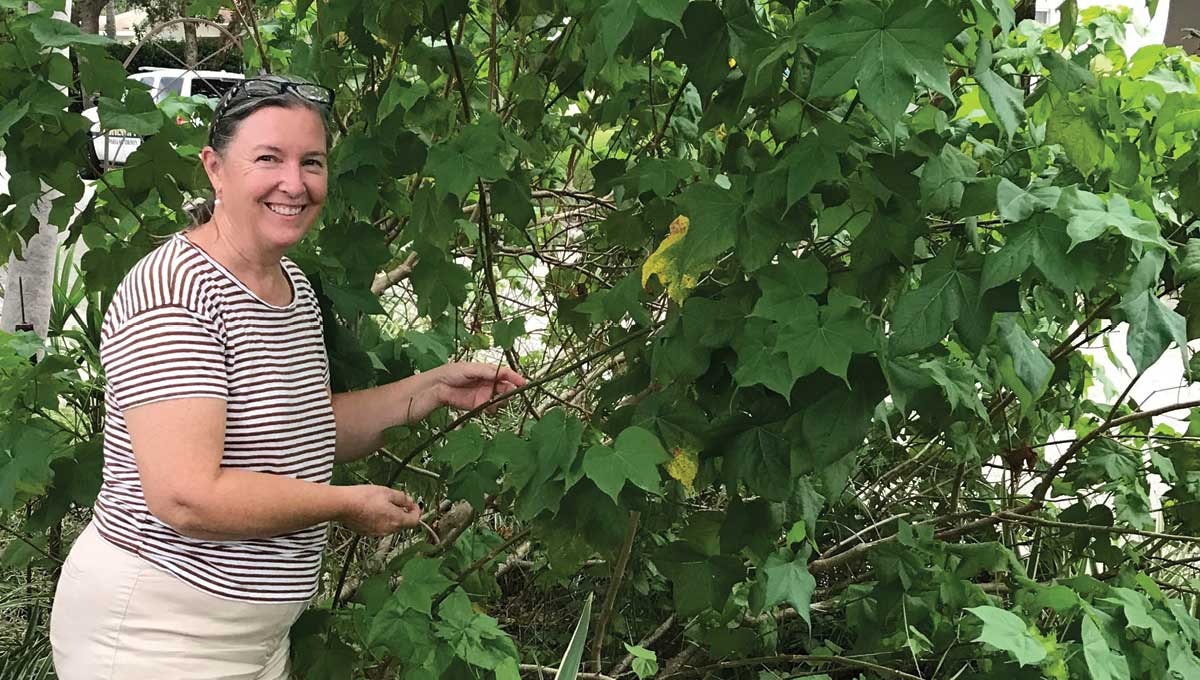 Spin Off (SO): How has spinning Florida native cotton fit into your life?
Caroline Tacker (CT): I love teaching anyone who wants to learn about cotton and other fiber arts, and I take advantage of opportunities to show handspinning at the Florida State Fair or Heritage Village festivals. I also help promote spinning by participating in different events such as Spinzilla and Roc Day with the Pinellas Weavers Guild. It gives me a great sense of accomplishment to take something that I have grown, cleaned, prepared, and then spun into yarn, and then knit, crochet, or weave it into a usable product, such as a shawl, towel, or washcloth. Plus, I've met so many people while demonstrating spinning and talking about cotton, whether it's commercial cotton or the Florida native cotton I have grown in my front yard.
SO: What makes native cotton a challenge for handspinners?
CT: My Florida native cotton's staple length isn't more than one inch, so most people don't want to spin it. Another challenge is that Florida native cotton is not found easily. In the early 1940s, the native cotton was systematically destroyed when there was a new boll weevil threat. Those tasked with eradicating the threat soon went to join the fight in World War II. These events helped make Florida native cotton an endangered plant.
SO: What advice can you share for spinning native cotton?
CT: My friends who have tried spinning Florida native cotton don't want to mess with it at all. They feel there are many other fibers out there that have nice, long staple lengths, so why bother with this cotton? One thing I can say is that you need patience. Also, spinning in low humidity helps greatly. You don't want your hands getting sweaty at all.
SO: How much cotton do you harvest from a mature cotton plant in a year?
CT: Florida native-cotton plants produce cotton all year long, and the species prefers a subtropical climate. When the temperature drops below 45 degrees here in St. Petersburg, Florida, it's not happy. I've never kept track of how much cotton I can pick from my plants, but if I had to guess, over a 12-month period, I will get at least a pound in poorer weather conditions and up to about 3 pounds in a really lovely year. Currently, my plants are full of bolls, as the weather has been perfect for my plants. I hope to have a decent harvest this year.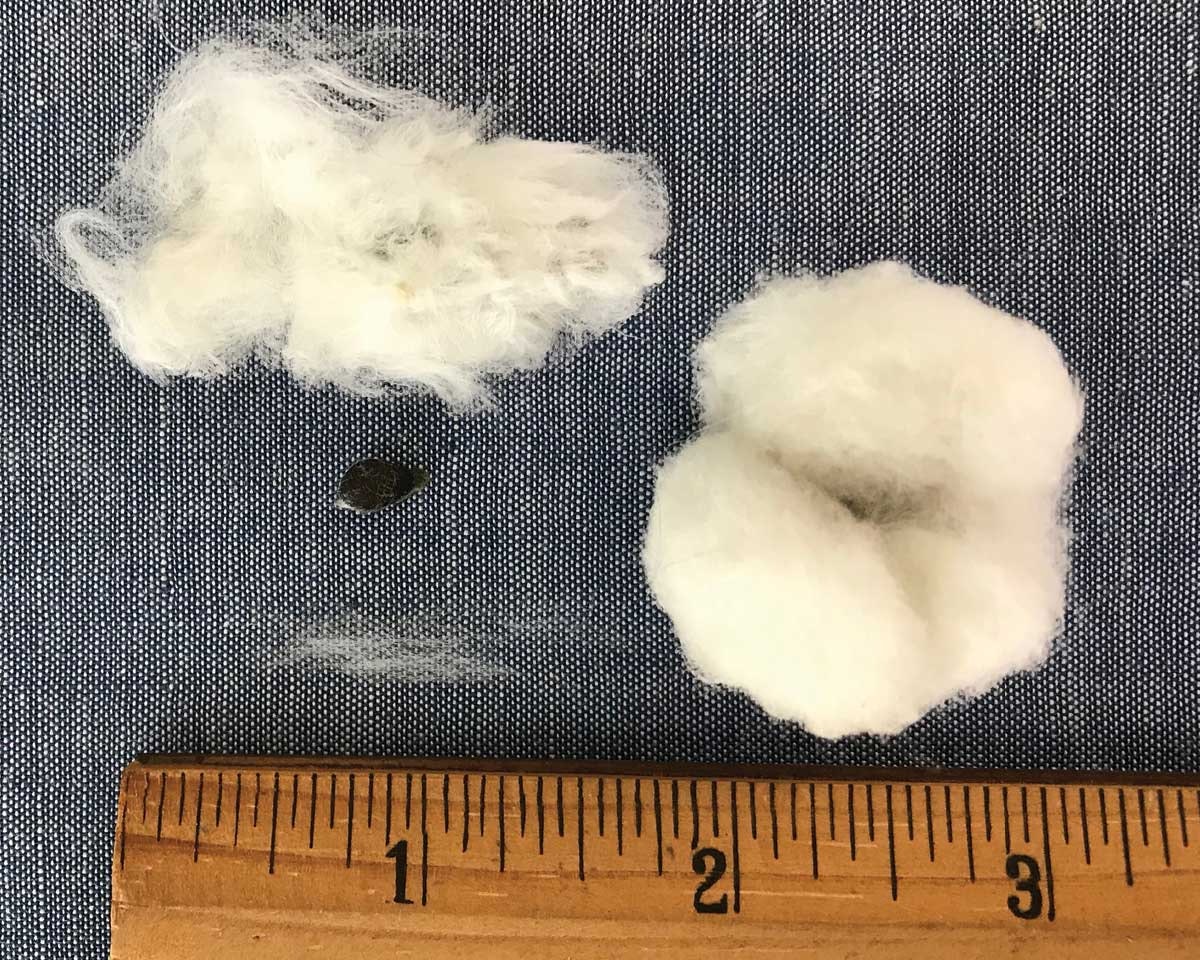 Cotton Concerns
Both native and commercial cultivars of cotton plants are highly regulated in the United States due to the threat of several cotton pests. These insects can decimate commercial cotton crops and have long complicated the future of native, noncommercial cotton plants, such as Florida's native cotton. In fact, native cotton in Florida is regulated as both an endangered and prohibited species in certain areas of the state. In Florida and elsewhere around the country, you should always check local regulations before purchasing, planting, or moving cotton plants and seeds.
This article was originally published in the Winter 2020 issue of Spin Off.