I love revisiting past issues of Spin Off to see what the spinning community was thinking about at that time. Here's what Spin Off's founder, Linda Ligon, had to say about the 2015 plying issue when it was published. —Kate Larson, Editor
I experienced the fun this summer of showing my 7-year-old grandson how my spinning wheel works. The machine sits in our living room and is a huge kid-magnet, invariably ending up with tangled drive band and jammed flyer. But this kid really wanted to know. So I let him work the treadle while I managed the fleece, then let him feed fleece into the orifice while I treadled. He got it pretty quickly, and ended up with a nice little skein of yarn. It was so simple—do this with your hands, do that with your feet, and yarn happens. I love that about spinning.
But then I got my hands on a copy of the Fall 2015 issue of Spin Off. If I were a cartoon character, my hat would have popped off. The theme is plying—that is, twisting strands of yarn together. Sounds simple? Well, maybe. But the worlds of creativity opened by that simple act boggled my mind. And I've been spinning a long, long time.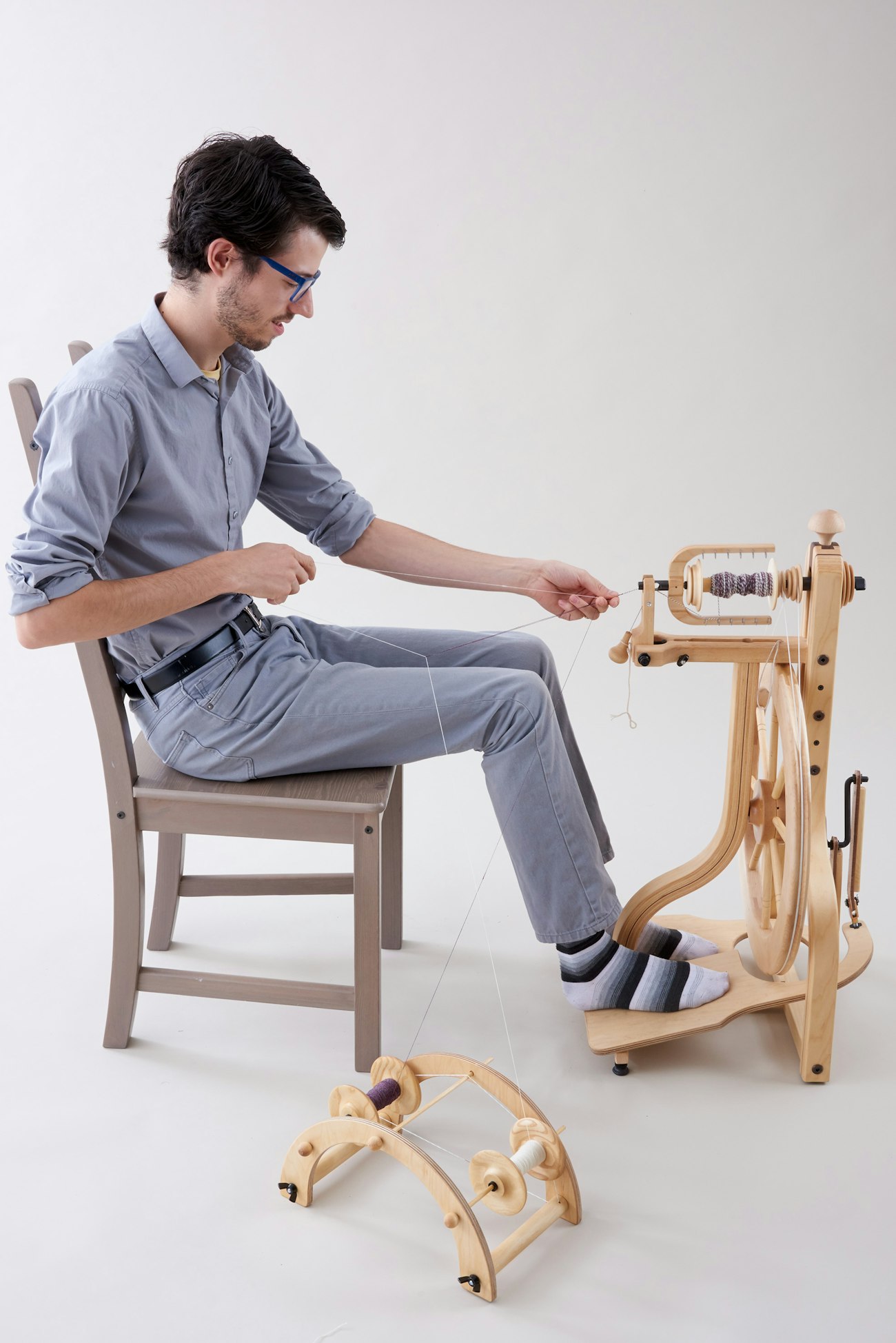 Cat's Cradle? Nope, a cool new plying technique! Photo by Donald Scott
Chain plying, or Navajo plying, I knew about that. But Benjamin Krudwig's elaboration on the technique to create a four-ply yarn was new and intriguing. He explores many ways to apply this clever trick—useful, practical ways. And Stephanie Stratton's corespun squiggle yarn! Whoa. Not my kind of yarn, really, but so what. Now I have a new verb in my vocabulary: to squiggle. And the yarn really is visually exciting.
Janel Laidman knows as much about color in spinning as anyone I know, and her exploration in color blending via the plying process was a kick in the pants. Why spin multicolored fuzz that someone else has created when you can spin a bunch of solid-colored singles, and then ply them into rainbows of your own design?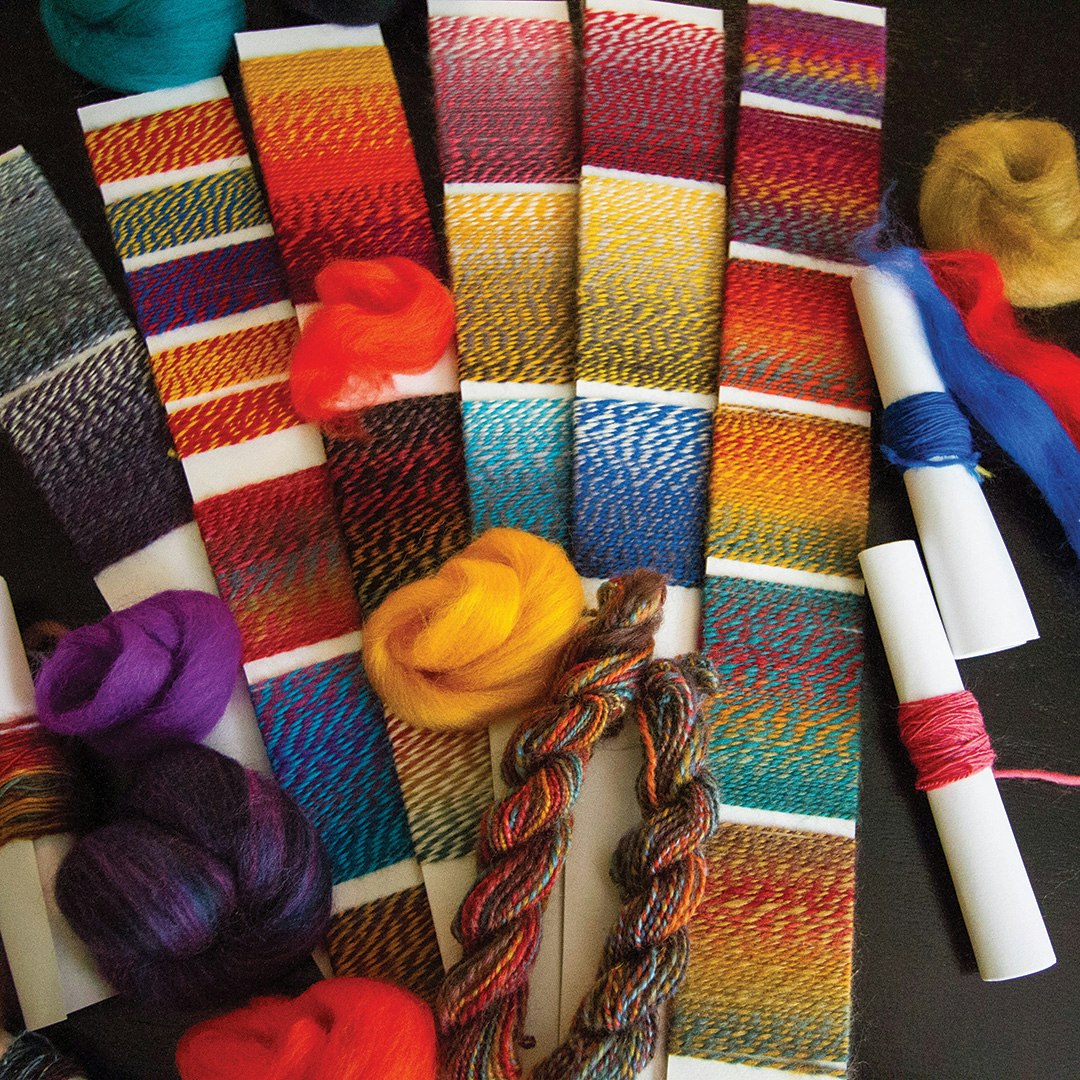 Turn flat singles into the colors of your dreams with optical ply blending. Photo by Janel Laidman
There's so much more. Amy Tyler's "bugs." Beth Smith's perfect plies for lace. Judith MacKenzie's worsted and woolen plying. Galina Khmeleva's Orenburg method. Alden Amos and Stephenie Gaustad's treatise on rope—and how it's different from plying.
I still love the simple, meditative act of treadling and drafting best of all, but there is so, so much more beyond. When I finished going through this issue, I felt as if I'd read a whole book. It really is a whole book, and it should be on your spinning library shelf.
Linda Ligon is a cofounder of Long Thread Media.
Also, remember that if you are an active subscriber to Spin Off magazine, you have unlimited access to previous issues, including the Fall 2015 plying issue. See our help center for the step-by-step process on how to access them.
Originally published October 20, 2017; updated November 22, 2017; updated September 15, 2022.